Thursday, 15 March 2018

We recently published a post about the changes to chemical resistance testing standards with the revision of EN 374:2003 to EN 374:2016. At the same time that these standards were changed, EN 388:2003 – the specific standards used to regulate the mechanical protection provided by safety gloves – was also updated. As with EN 374, the revised EN 388:2016 requires that gloves undergo more rigorous and more comprehensive testing to promote greater user safety. Read our summary of the major changes to help you get to grips with the new markings.
Thursday, 8 March 2018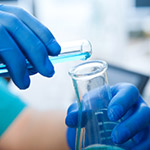 The standard to which protective gloves are tested to determine and rate their resistance to chemicals and micro-organisms has changed. While gloves previously classified according to the old standard of EN 374:2003 can be sold until the effects of the new PPE regulation make reclassification mandatory, gloves tested after February 2016 are classified according to the more comprehensive EN ISO 374:2016. Here's what you need to know about the changes to this safety glove regulation.
Tuesday, 20 February 2018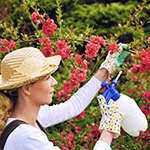 There are few things more therapeutic than gardening, but gardeners know that it isn't all sunshine and roses, with less-than-ideal weather and tough tasks making some days less idyllic than others. At SafetyGloves.co.uk, we've laid out a short list of our Best Ladies Gardening Gloves, providing you with all the comfort and protection you need for a pleasant and fruitful day in the garden.
Tuesday, 13 February 2018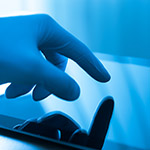 The world of work is constantly changing, along with the equipment you need to do the job properly. This includes the use of digital devices and touchscreens, so you need gloves that are going to allow you to use all the devices you need without interrupting your work. Luckily, some manufacturers now make gloves that are touchscreen compatible, allowing you to go from task to task without a change of equipment. Read on to learn about our Best Touchscreen Gloves.
Tuesday, 30 January 2018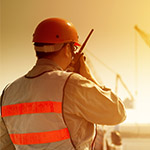 Working outside in hot conditions can be brutal, especially when you have to wear heavy, tough gloves to keep your hands protected. Protective gloves don't have to be hot and uncomfortable though, as there are plenty of tough and breathable options out there. Read on to learn about our Best Breathable Work Gloves for Summer at SafetyGloves.co.uk.
Friday, 8 December 2017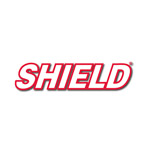 Shield has been a leading force among PPE suppliers across Europe for many years, known for their affordable, high-quality safety gloves and disposable workwear. If you're unfamiliar with this versatile brand, read on to discover why, no matter the situation, Shield has a suitable hand safety solution.
Monday, 27 November 2017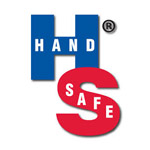 Hand Safe is a brand known for its high performing disposable examination gloves. The Hand Safe range includes a variety of durable single-use latex, vinyl and nitrile examination gloves, including sterile, non-sterile, powdered and powder-free gloves. Tough but amazingly soft and flexible, Hand Safe gloves not only offer reliable protection, but are also remarkably comfortable. Whether you're looking for gloves for use in health and social care settings, for food manufacturing, handling or service, or just for general use in the home, you're likely to find the glove that you need in the Hand Safe range. Here's all you need to know about Hand Safe examination gloves.
Monday, 20 November 2017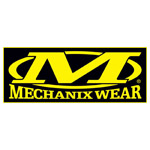 Mechanix Wear has a long-standing reputation for creating high-quality work gloves to protect hard-working hands. Each glove in the Mechanix Wear range is engineered for maximum protection and durability, without compromising on dexterity and comfort. So, whether you're doing home improvement or automotive repair, operating heavy machinery or working on a construction site, Mechanix Wear has a glove suited to the task at hand. Read on to find out what makes Mechanix Wear an industry leader.
Monday, 20 November 2017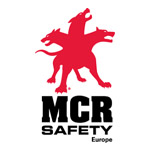 Some tasks are just too risky to undertake without proper hand protection. Luckily, MCR Safety - a personal protective equipment (PPE) industry leader for more than 40 years - has got you covered. With their long-standing reputation for producing standard-setting safety gloves, glasses and garments that achieve exceptional results in safety tests, you can be confident that you've got the protection that you need when you choose MCR Safety Gloves. Here are five MCR Safety gloves for applications where only the best protection will do.
Thursday, 16 November 2017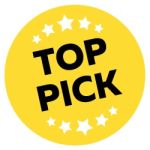 If you've been browsing our site recently, you may have noticed the appearance of a new symbol on some of our products. We sell over a thousand different models of safety gloves here at SafetyGloves.co.uk, and only the select few receive this endorsement. Read on to find out exactly what that means.