Best Needle-Resistant Gloves
Monday, 7 November 2016
One of the most important functions of any safety glove is to provide protection to the hand, and in occupational environments where hypodermic needles or other sharps may be encountered, this is absolutely paramount. Needles are sharp cutting instruments that are specifically designed to pierce the skin, so you need reliable, strong protection in order to prevent them from doing so. At Safety Gloves we offer a comprehensive range of Needle-Resistant Gloves suitable for industries such as waste management, healthcare, emergency services, and any other occupation where dangerous needlestick injuries may be a risk. To help you to decide on a purchase, we've assembled this guide, which profiles some of the very Best Needle-Resistant Gloves we have available.
Hexarmor SharpsMaster 2 9014 Needle Stick Resistant Gloves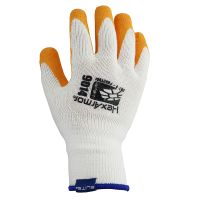 With a fortifying crinkle latex palm coating, the Hexarmor Sharpsmaster 2 9014 Needle Stick Resistant Gloves offer high levels of protection against cuts and puncture hazards from a range of sharps. Boasting an EN 388 rating of 4544, the Sharpsmaster Gloves were tested using actual 25 gauge hypodermic needles. The SharpsMaster Gloves have already seen a number of industrial applications, including use by Waste Management, Emergency Services and Airport staff – their anti-microbial treatment and elasticated wrist make them particularly well-suited for clean-up operations.
Turtleskin CP Neon Insider 330 Safety Gloves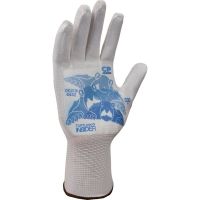 If you're after dexterity, grip and versatility as well as needle-resistance in your safety gloves, you can find it all together in the economical package of the Turtleskin CP Neon Insider 330 Safety Gloves. While these gloves, with a EN388 rating of 4442, can't quite reach the same levels of pure protection as the Sharpsmaster gloves, their revolutionary Turtleskin material offers fantastic dexterity and grip. Great value for money, these gloves are thin enough to be used as a liner underneath other gloves, providing the user with peace of mind when handling dangerous objects.
Turtleskin Utility Safety Gloves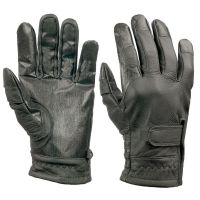 Like their slimmer cousins the Neon Insider 330s, the Turtleskin Utility Safety Gloves are composed of patented Turtleskin material that offers great grip, dexterity and tactile sensitivity with an almost impenetrable outer surface. Designed to be comfortable, the Turtleskin Utility Safety Gloves feature a mesh liner and an adjustable Velcro closure to achieve a personalised fit. These thick, hefty gloves are suitable for rough, intensive use – they have already seen applications within Law Enforcement and Custodial and Prison Services.
Polyco Anti-Syringe Steel Reinforced Gauntlets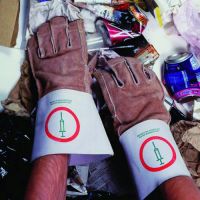 For ultimate protection when dealing with sharps, you may find it worth investing in the Polyco Anti-Syringe Steel Reinforced Gauntlets. Originally developed for the handling and sorting of refuse, the steel mesh reinforcement of these gloves is virtually impenetrable to hypodermic needles. Made with high-quality croupon leather, this single-glove solution eliminates the need to wear an inner or outer layer.
Hexarmor 8 Inch Needlestick Resistant Arm Guard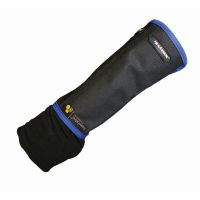 The final product featured in this guide is something slightly different – not a glove as such, but an arm guard, designed to fully protect the forearm from needlestick injuries. In certain situations, such as sorting through rubbish, the arms are just as much at risk of coming into contact with sharps as the hands. In such cases, it's vital that you provide them with appropriate protection. The Hexarmor 8 Inch Needlestick Resistant Arm Guard provides Level 4 EN388 Abrasion Resistance and Level 5 Cut Resistance, providing the user with peace of mind in a lightweight and cool package.
Now that you know what's on offer there should be no excuse for keeping your hands and arms as protected as possible. If you've still not found the right gloves for you, why not visit Safety Gloves for our full range of Needle-Resistant Gloves?
Price is per pair
Highly needle resistant, puncture resistant, and cut resistant
Three layers of SuperFabric and coated in crinkle latex
Used by emergency services, waste management and airport staff
EN388 rating of 4544

Available now

Price is per pair
Turtleskin Aramid fibre provides superior protection against sharp objects
Ultra-thin material enables the glove to be worn as a liner to provide additional protection
High level of tear, cut and abrasion resistance ideal for a variety of different environments

Available now

Price is per pair
Mesh liner and Velcro fastening ensures comfort during wear
Turtleskin Aramid fibre provides superior protection against sharp objects
High level of tear and abrasion resistance for handling abrasive materials

Available now

Price is per pair
Highly needle stick and cut resistant
Medium dexterity and low grip
Ideal for waste management and janitorial

Available now

Price is per armguard
Layered SuperFabric material for maximum needlestick resistance
Stays in position on arm for guaranteed protection
Lightweight and cool alternative to knitted and leather protectors

Available now