All Readigloves Gloves
A number of individual brands fall under the rubric of Readigloves. Featuring the latest and most advanced formula materials, Readigloves deliver reliable barrier protection at an affordable price.
Nytraguard are Readigloves' nitrile examination gloves
Cyraguard are Readigloves' latex examination gloves
Vinoguard are Readigloves' vinyl examination gloves
To find out more about the Readigloves range, please click here.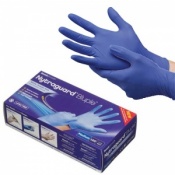 Available in boxes of 100 or 200 gloves
Designed for medical and healthcare applications
Thinner and more dexterous than most vinyl gloves
Textured finger tips for increased grip
| | | |
| --- | --- | --- |
| | | In stock now |
---
Price is per box of 100 gloves
Protects against biological organisms and viral penetration
Designed for medical and care settings
Smooth finish ideal for washing skin and hair
| | | |
| --- | --- | --- |
| | | In stock now |
---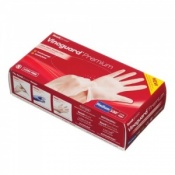 Price is per box of 100 gloves
Protects against biological organisms and viral penetration
Designed for medical and care settings
Smooth finish ideal for washing skin and hair
| | | |
| --- | --- | --- |
| | | This product has been discontinued. Please contact our team for details of the latest release. |
---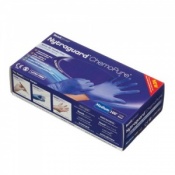 Supplied in boxes of 100 gloves
Protects against viral and chemical risks, including highly toxic chemotherapy drugs
Designed for medical, healthcare and laboratory applications
Textured finger tips for increased grip
| | | |
| --- | --- | --- |
| | | Currently unavailable. Please check back soon |
---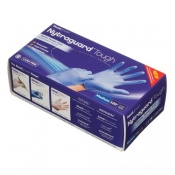 Supplied in boxes of 100 gloves
Powder free, nitrile gloves offer strength and durability
Designed for medical and healthcare applications
Textured finger tips for increased grip
| | | |
| --- | --- | --- |
| | | Currently unavailable. Please check back soon |
---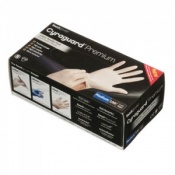 Price is per box of 100 gloves
Protects against viral contamination and biological organisms
Designed for medical and clinical settings
Stronger, premium latex material for optimal performance
| | | |
| --- | --- | --- |
| | | This product has been discontinued. Please contact our team for details of the latest release. |