Best Mechanics Gloves
Friday, 17 July 2015 | Admin
One cannot safely be a mechanic without gloves that understand the mechanics of safety. We're getting philosophical over here at Safety Gloves, and it's a philosophy the great brands behind our best Mechanic's Gloves all agree with. Made from the best materials for the task at hand, these safety gloves have got you covered.
Top 5 Best Mechanic's Gloves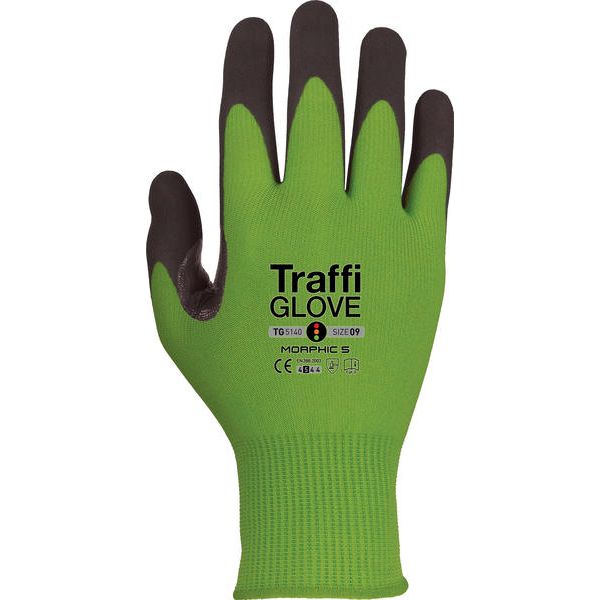 TraffiGlove TG5140 Morphic Cut Level 5 Safety Gloves
The TraffiGlove TG5140 Morphic Cut Level E Safety Gloves are exceptional mechanics gloves, offering superb dexterity, cut resistance and sensitivity. The cut resistance allows you to handle small knuts and bolts and sharp objects without threat to the gloves or your skin, while the fantastic, all-round mechanical resistance is well suited to use in a garage. Fantastic dexterity is perfect for the more tricky tasks that you may find in mechanics, while the grip is important for handling slippery, oily items.
Shop Now

Hexarmor 4018 Mechanics Cut Resistant Gloves
Arm your hands with Hexarmor's high-performing range of work gloves. A cut resistance that meets EU Safety Standards, puncture protection from wood, metal, wire and glass, and a leather-lined palm for enhanced grip means these gloves keep you safe and comfortable with security. Crafted from the aptly-named SuperFabric, your hands will be super safe from cuts and abrasion thanks to this tough glove.
Shop Now

Hex Armour Rig Lizard 2021 Hi Vis Impact Protect Mechanics Gloves
Designed to withstand the rigorous environment of oil rigs and mines, these gloves can take just about anything you throw at them. Advanced TP-X Technology has allowed these gloves to be made with both fabric and forethought that can guard your hands against the work of now and potential hazards of the future. A leader in PPE development, Hexarmor's exoskeleton design, double stitched palm and high visibility look are all part of the complete protection package these powerful gloves can deliver.
Shop Now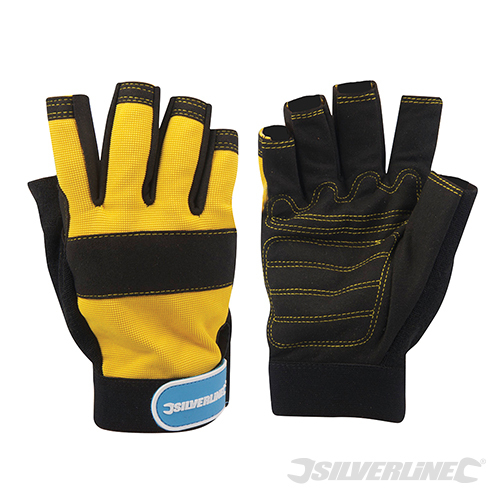 Silverline Fingerless Neoprene Mechanics Gloves
You probably think that optimum protection means detracting from your dexterity, but that need not be the case with Silverline Fingerless gloves. Keep your fingertips free and hands fully protected with these gloves made to give as much comfort as protection. Providing safety for knuckles and palms, these breathable gloves can be worn all day without making your hands feel restricted or restrained. And with freed fingertips, you can really get to grips with work without any hazards getting a grip on you.
Shop Now
MaxiCut Resistant Level 5 Oil Gloves
We'll try to give you five reasons to buy these Level 5 gloves:
1. The Skin Health Alliance has awarded it with dermatological accreditation
2. The dual layered LiquiTech technology locks water and oils out
3. Smoothed fingertips give enhanced fingertip sensitivity
4. Micro-cup finish offers supreme control and grip to the palm and fingers
5. Lined finish keeps skin in contact only with the soft inner layer and not with the outer protection
Need we say more?
Shop Now
Visit Safety Gloves for a range of Mechanic's Gloves.
Price is per pair
Industrial puncture protection on enhanced areas
Synthetic leather palm for enhanced grip
SuperFabric provides maximum cut and abrasion resistance.

| | | |
| --- | --- | --- |
| | | In stock now |

Price is per pair
Impact protection on knuckles and back of hand
Enhanced oil resistant grip
Ideal for mining, oil applications, mechanics and maintenance

| | | |
| --- | --- | --- |
| | | In stock now |

Price is per pair
Exposed fingers allow for enhanced dexterity
Neoprene knuckle protection provides peace of mind
Great all rounder glove ideal for automotive work and general handling tasks

| | | |
| --- | --- | --- |
| | | In stock now |

Price is per pair
Cut resistant
Combines cut protection with comfort
Offers oil grip, flexibility and dexterity

| | | |
| --- | --- | --- |
| | | In stock now |