Best Winter Gardening Gloves 2019
Thursday, 19 September 2019
With Summer out the way and Winter approaching, some of you might be putting down the secateurs and reaching for the TV remote. At SafetyGloves.co.uk we think otherwise, and the cold wet weather shouldn't stop you from getting out in the garden. Some gardens require maintenance every day of the year, and for those of you stubborn enough to stay out in the garden then we have plenty of winter gardening gloves on offer.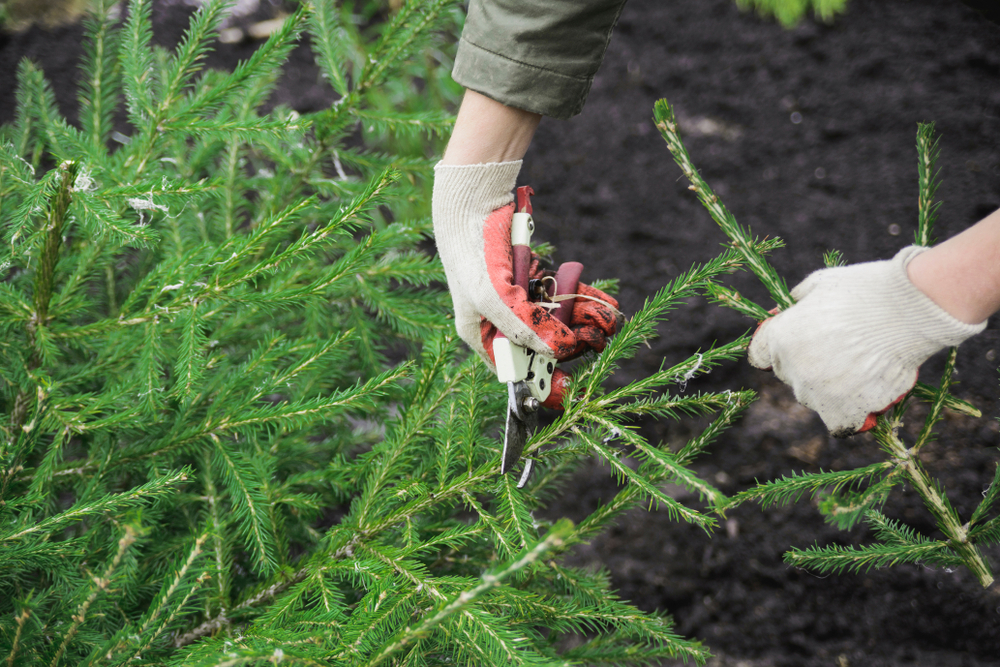 The right gloves can protect against Christmas tree needles
Our range of winter gardening gloves has everything: cut resistance for thorn protection, flexibility for planting bulbs and thick lining for extra hedging safety. One thing they all have in common is warmth, perfect for those chilly mornings outdoors. Taking into account everything you might need from a pair of winter gardening wear, here are our Top 6 Winter Gardening Gloves for 2019.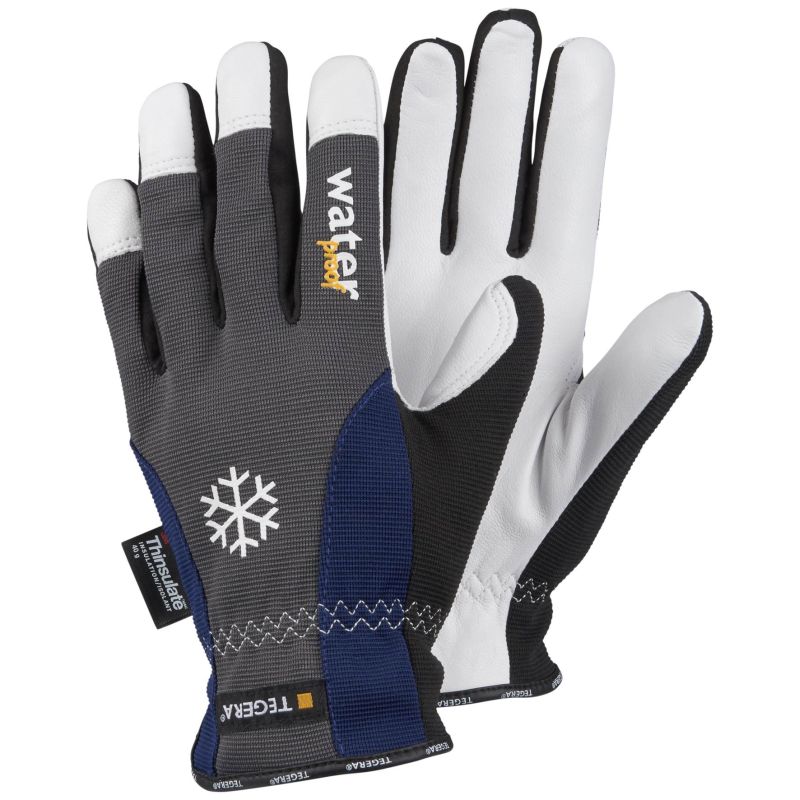 Best General Use Winter Gardening Gloves
For pruning, trimming, planting and more, you'll want a pair of reliable, strong, warm and waterproof gloves. The best gardening gloves for your general Winter gardening work are the Ejendals Tegera 295 Waterproof Thermal Work Gloves, which offer exceptional resistance to -30°C temperatures, high flexibility and total protection against water. Good resilience and longevity means that these gloves will last through the season, making them a perfect choice for your general winter work.
Key Features: Waterproof; cold resistant; High grip, flexibility and protection.
Suitable For: General gardening use; brambling; landscaping; planting; pruning; weeding and more.
Shop Now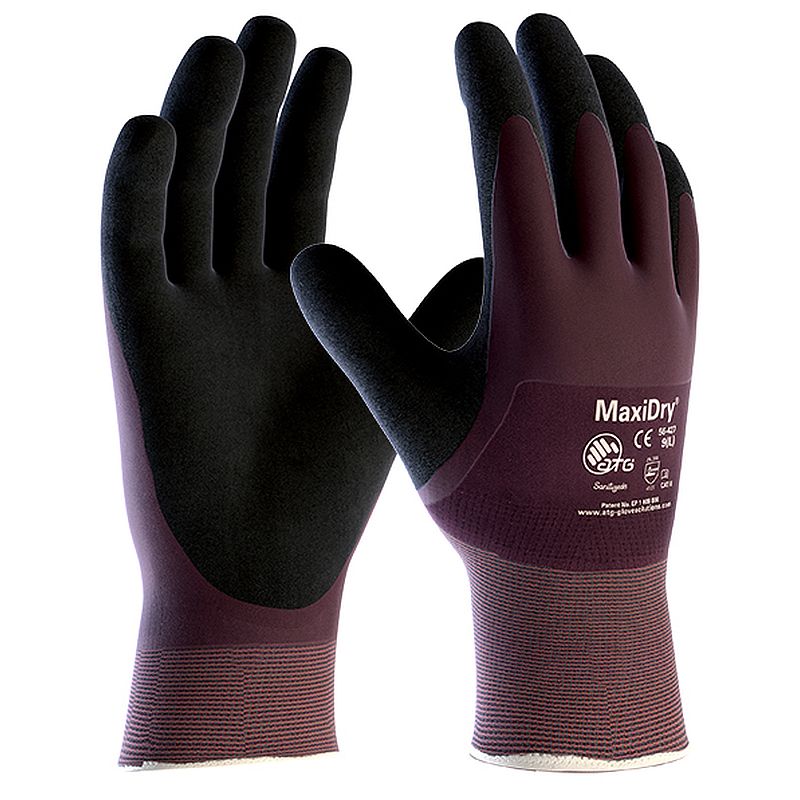 Best Winter Gardening Gloves for Wet Weather
The Winter will inevitably bring more wet weather, and for wet, cold weather, we can't recommend many gloves more than the MaxiDry Zero Thermal Gloves 56-451. Completely waterproof to the wrists, these gloves offer superb resistance to -30°C cold, while their grippy but protective design is perfect for all types of work in the garden. Outstanding all-round gloves, these are the gloves you buy if you expect cold, wet weather, a variety of tasks and a variety of threats too.
Key Features: Offer -30°C cold resistance and a total waterproof membrane; good grip, flexibility and strength; high versatility.
Suitable For: Wet weather; general gardening tasks; planting; weeding; trimming and more.
Shop Now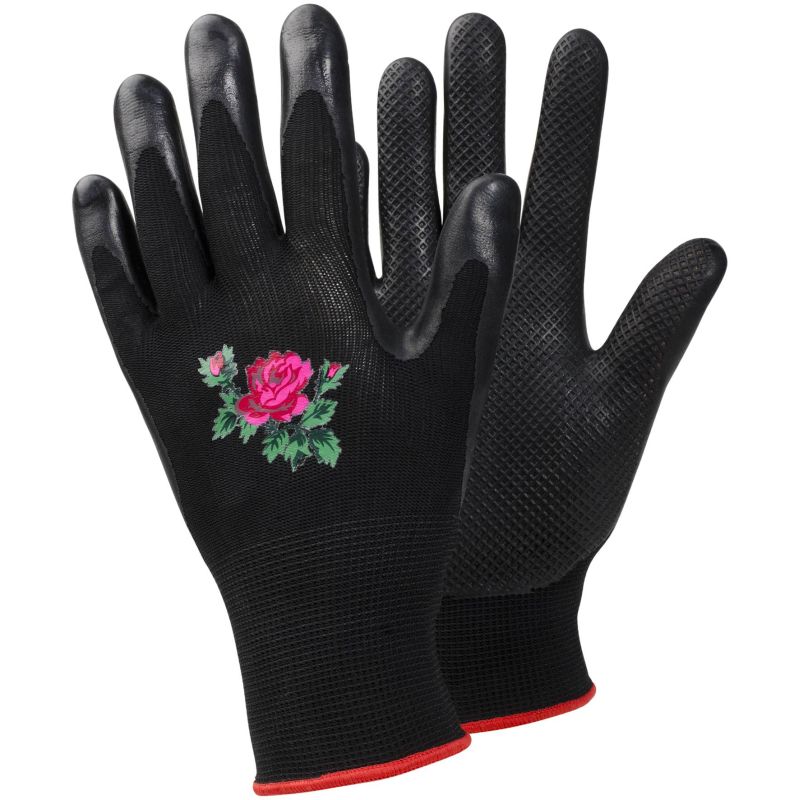 Best Ladies Winter Gardening Gloves
Our most recommended ladies winter gardening gloves are the Ejendals Tegera 90066 Ladies Gardening Gloves, which are designed to provide comfort and resistance to a small amount of water. These stylish black gloves are ideal for general maintenance tasks, including pruning roses, pulling out pesky weeds and prepping your soil. An extremely grippy palm means that you should be able to handle most gardening tools too, making them well suited to slippery and wet gardening tasks.
Key Features: Water resistant palm; grippy fingers; comfortable liner.
Suitable For: Wet weather; general gardening tasks; planting bulbs; soil preparation; trimming and more.
Shop Now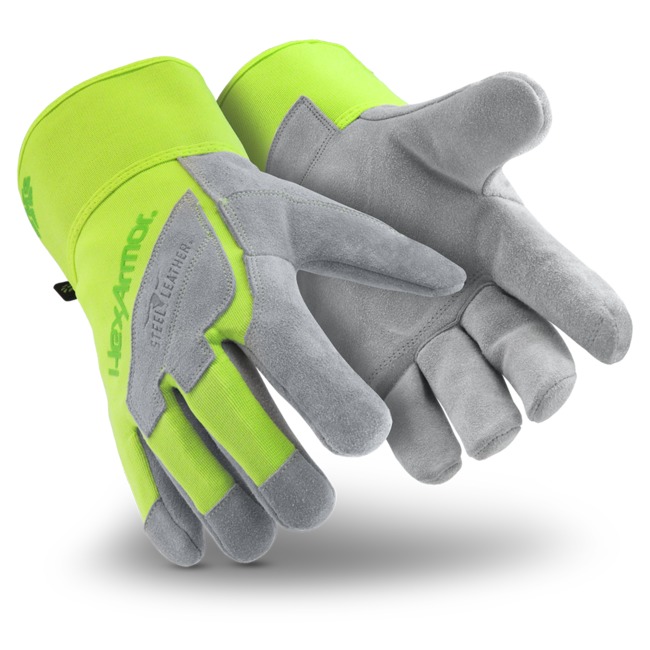 Best Winter Gardening Gloves for Hedging
Hedging can be particularly dangerous because of the types of tools that you use, and while we have plenty of gloves suitable for hedging, not many have as much protection and warmth HexArmor Steelleather IX 5039 Cut Resistant Gloves. These heavy duty gloves score a fantastic EN 388 rating of 4544 (the highest available), and will offer superb protection when working on your hedge. Flexible but durable, these gloves are thick too so should offer an acceptable level of warmth for the winter months.
Key Features: Exceptional all-round mechanical resistance; offer good warmth; cuff protects the wrists.
Suitable For: Hedging; horticulture; strimming; cactus handling; commercial gardening; handling sharp shrubbery; weeding; pruning.
Shop Now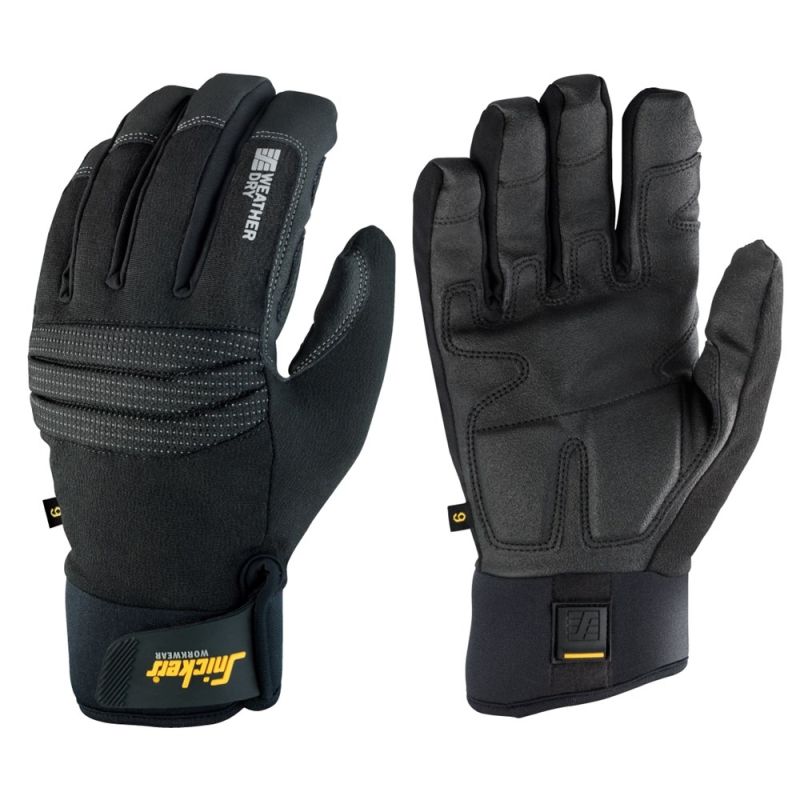 Best Winter Gardening Gloves for the Extreme Cold
If your garden is frozen over and the snow keeps falling, then you'll need strong gloves. Offering exceptional resistance against contact cold, convective cold and water, the Snickers Thermal Waterproof Extreme Weather Gloves 9579 are the perfect gloves for those intense, hazardous winter conditions. While being extremely durable, the protection that these gloves offer makes them well suited to the most extreme winter environments.
Key Features: Exceptional resistance to cold; exceptional resistance to water; good all-round protection.
Suitable For: Extreme temperatures and weather; commercial gardening; handling sharp shrubbery; DIY; maintenance.
Shop Now
Don't Stop Gardening This Winter
Just because the weather is getting colder, it doesn't mean that you have to stop gardening. For more information and to browse our wider range of gardening gloves, don't forget to visit our Winter Gardening Gloves and general Gardening Gloves categories.
Have any questions, or anything to add? Tell us in the comments below, or find us on Facebook and Twitter!
Shop Our Best Gloves for Gardening in Winter
Fully waterproof and insulated gloves for cold work
Enables high flexibility, ideal for gripping and handling tools
Designed to be durable and withstand harsh, cold conditions
Price is per pair of gloves

| | | |
| --- | --- | --- |
| | | In stock now |

Thermal and waterproof gloves suitable for temperatures as low as -30°C
Protect hands against cold, water, oil, heat, abrasion and tears
Comfort, grip and flexibility ideal for many indoor and outdoor industries
Price is per pair of gloves

| | | |
| --- | --- | --- |
| | | In stock now |

Price is per pair of gloves
Water-repellent palm for use in wet environments
Reinforced grip pattern for better handling
Ideal for a variety of gardening tasks

| | | |
| --- | --- | --- |
| | | In stock now |

Price is per pair
Heavy duty drivers style leather gloves
Double layer leather on palm, thumb and index finger
Elasticated gauntlet wrist for secure protection

| | | |
| --- | --- | --- |
| | | In stock now |

Snickers gloves with complete water and -30°C cold resistance
Thermal work gloves are designed for extreme weather conditions
Durable polyurethane palm coating guarantees longevity
Price is per pair of gloves

| | | |
| --- | --- | --- |
| | | In stock now |