Our Best BBQ Gloves
Tuesday, 10 July 2018
Summer is finally in full swing, and while for some that means beaches, parks and swimming, many of us are really looking forward to those long summer afternoons spent over a barbecue. No matter what you're cooking, there's a special zen that can can only come from cooking food in the great outdoors, and there's nothing a true BBQ master likes more than a nice bit of kit. That's where our glove experts at SafetyGloves.co.uk come in, as they've put together a list of their favourite gloves to protect you from burns at the grill so you can put all your attention to producing the best flame-cooked meal possible.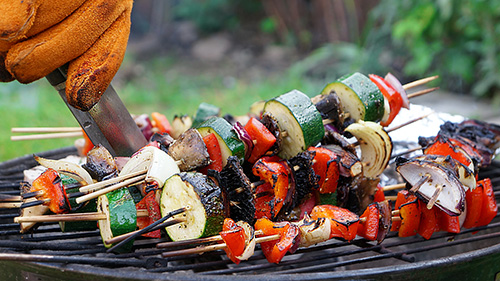 The right BBQ gloves can help you get up close and personal to give you the most control possible
When you're at the barbecue, you need all your dexterity to be able to manipulate your skewers, tongs and spatulae to get just the right char on your food. Likewise, you need to be able to get up close and personal with the grill, without having to constantly worry about burns, scrapes and other injuries. Our experts' glove choices put your cooking first without forgetting about your safety, giving you everything you need for the perfect day at the barbecue.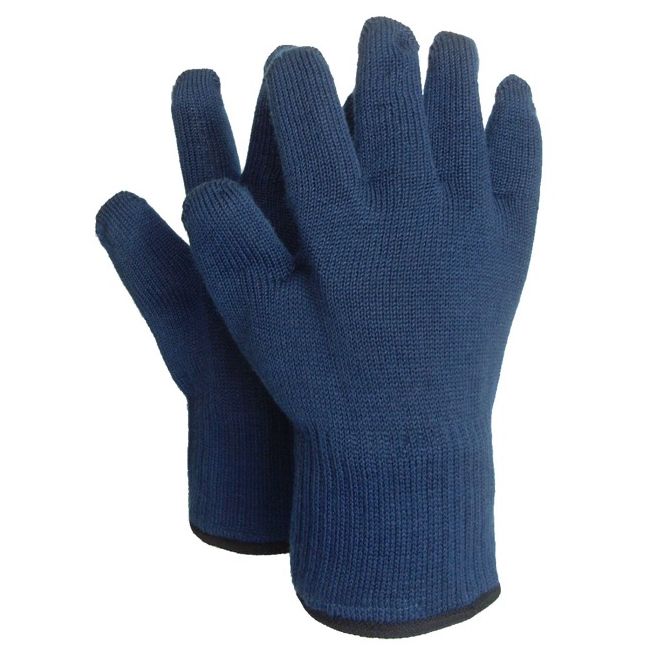 Coolskin Steam Oven Gloves
We start off our list with a popular pair of gloves that will treat you just as well at the BBQ as it will in the kitchen. Made by one of the most trusted names in heat-resistant cooking gloves, the Coolskin Steam Oven Gloves are perfect for use by the casual home barbecuer and professional alike, providing exceptional heat-resistance up to 350°C. Made with Nomex heat-resistant fibre to be resistant to both steam and contact heat, Coolskin give these gloves the go ahead for BBQs as well as ovens, AGA cookers, solid fuel stoves and microwaves.
Key features: Protect you from both contact heat and steam; protect your wrists and hands with powerful Nomex fibre.
Shop Now
Boost Your BBQ IQ
After laying out our experts' top picks at the BBQ, it's time to decide for yourself. Are you looking for grip, comfort, versatility or toughness? Whatever your answer, the perfect BBQ glove for you is here for the taking, providing you with all the protection and peace of mind you need to grill in comfort and tranquility. With options like these, there's no sense in continuing to fumble with hot implements and letting your meal pay the price, so boost your BBQ IQ today with the best gear around.
Not convinced, or want to take a look for yourself? Check out our entire range of Heat-Resistant Gloves!
Have any questions, or anything to add? Tell us in the comments below, or find us on Facebook and Twitter!
Price is per pair
Nomex fibre ensures heat resistance up to 250ºC
Longer length glove to provide added wrist protection
Latex layer is steam and grease resistant for use in domestic and professional environments

| | | |
| --- | --- | --- |
| | | This product has been discontinued. Please contact our team for details of the latest release. |

Price is per pair
Heat resistant gloves tested to 250°C
Double layered cotton for extra protection
Nitrile grip pattern for safer grip handling

| | | |
| --- | --- | --- |
| | | In stock now |

Price is per pair
Meta Aramid fibre ensures heat resistance up to 250°C
Perfect for use in domestic and professional environments
Designed to last for years, the gloves are machine washable

| | | |
| --- | --- | --- |
| | | In stock now |

Price is per pair
100% Kevlar heat resistant gloves
Good mechanical protection
Available in extra long length for additional forearm protection

| | | |
| --- | --- | --- |
| | | In stock now |

Price is per pair
Heat resistant up to 250°C
Non-stick teflon resists oil and grease absorption
Extra long sleeve to protect forearm

| | | |
| --- | --- | --- |
| | | In stock now |