Our Best Welding Gloves 2020
Tuesday, 23 June 2020
Welding gloves come in all shapes and sizes. Some are more dexterous than others, others are resistant to sparks, and some come with a higher level of heat resistance for only the hottest types of welding. As our range is so large, it can make it more difficult to find the exact welding gloves that you need.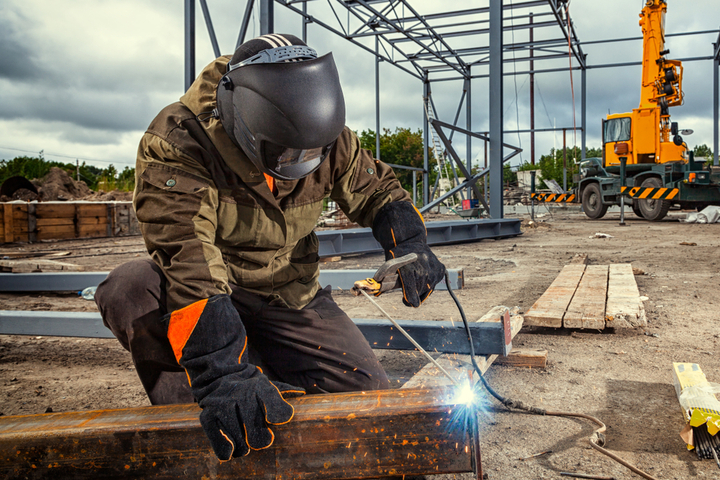 Welding gloves come in all shapes and sizes, so it's important that you make your choice carefully
To help make your choice easier, we've narrowed down our wide selection into a short list of Our Top Six Welding Gloves in 2020. All are best sellers from the best brands only, ensuring that they offer the best protection around.
What Am I Looking For?
When you want to purchase your welding gloves you want to know what type of welding you are using the gloves for. Most of our gloves will be suitable for both MIG and TIG welding, however others might be certified to ARC welding too. Arc welding tends to be higher risk, therefore you require gloves with more dexterity and higher heat resistance.
What Do the Standards Mean?
The two standards that you want to take note while purchasing are EN 407 and EN 12477. EN 407 certifies a glove resistance to heat, molten metal, burning and flames, while EN 12477 certifies if a glove is suitable for welding.
EN 407
A glove will be given a score between 0 and 4 on six different factors with 4 being the highest level of resistance and 0 being the lowest level of resistance. The six different factors that a glove is tested to are Burning, Contact Heat, Convective Heat, Radiant Heat, Molten Metal (Small Splashes), Molten Metal (Large Splashes).
A gloves EN 407 score will be listed in order of the six factors above. For example, a good welding glove will achieve the score 41324X. The X means that a glove has not been tested to this factor.
EN 12477
If a glove is certified to EN 12477 it means that it is suitable for welding. A glove that meets this standards will either be awarded Type A or Type B.
Type A refers to gloves that tend to be for higher welding risk jobs where higher levels of heat resistance are required, however they tend to offer a little less dexterity. Alternatively, Type B welding gloves tend to be for lower risk welding tasks such as TIG welding, and come with a higher level of dexterity.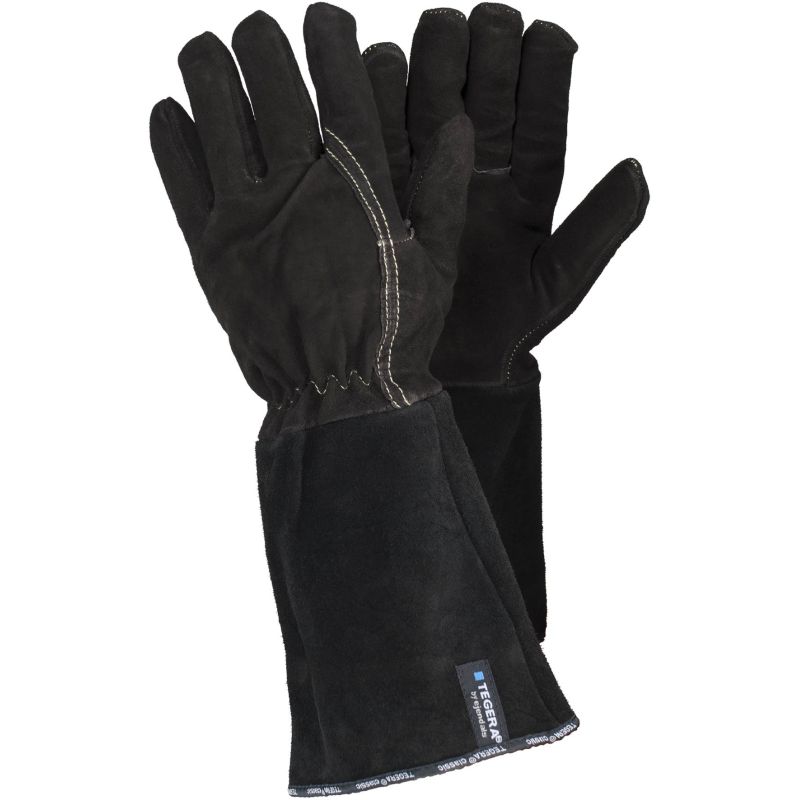 Ejendals Tegera 134 Welding Gloves
The first welding gloves on our list happen to be best sellers, the Ejendals Tegera 134 Welding Gloves which offer a medium level of resistance to welding sparks, grinding splashes and 100°C heat.These gloves are Type A welding gloves, meaning that they offer a high level of resistance against heat, with superb resistance to burning and radiant heat. They are best suited to welding tasks where there is a high risk from burning, while dexterous fingers ensure a good hold of equipment.
Standards: EN 12477: Type A, EN 407: 41234X, EN 388: 3422
Shop Now
Choose the Right Welding Gloves
Thank you for reading our Guide on Our Best Welding Gloves. If you still haven't found what you are looking for or want to browse more, check out our Welding, TIG Welding, MIG Welding and Arc Welding categories for our full range.
Have any questions, or anything to add? Tell us in the comments below, or find us on Facebook and Twitter!