Our Best Wood Burner Stove Gloves 2020
Friday, 6 December 2019 | Sam
Wood burners are a fantastic source of warmth in the cold winter months. By sucking huge volumes of air up the flue, wood burners ensure your rooms will be both comfortably warm and well ventilated. Not only are wood burning stoves an infinitely cosier source of warmth, but they use a renewable heat source, and are also much more cost-effective than gas and electricity.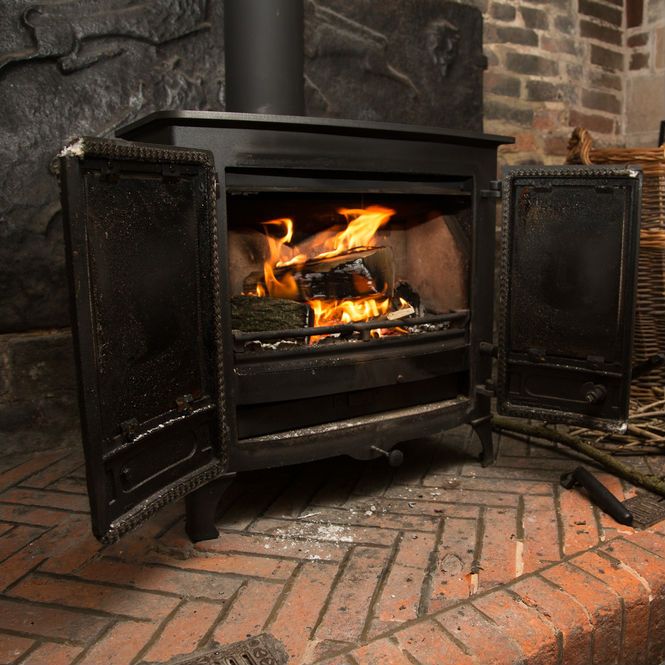 The Right Gloves For Handling a Wood Burning Stove
Yes, wood burning stoves are excellent, but handling a wood burner requires caution. A live and burning flame in your home needs to be handled in a correct and efficient manner, and the first and primary step to ensuring this is getting yourself a pair of protective gloves.
What Makes A Good Pair Of Wood Burning Gloves?
Here at SafetyGloves.co.uk, we believe we're well suited to the task of finding you the right pair. To get the ball rolling, let's take a look at the criteria that make a decent pair of wood burning stove gloves.
Heat Resistance: First and foremost, you need a pair of gloves that will protect your extremities from burns. Not only will a burning log cause burns, but burns can also be acquired from the hot exterior of the wood burner.
Flexibility: Quality wood burner gloves need to be dexterous and flexible. Gloves lacking in these qualities can result in serious accidents i.e. dropping a burning piece of wood or a hot piece of iron.
Durability: A good pair of wood burning stove gloves should be strong and durable, being able to withstand long and strenuous use. Gloves can be made from supposedly retardant materials, only to fall apart after just a few weeks.
Extend Past Your Wrists: Gloves that extend past the wrists prevent burns to your wrists and lower arms.
The Grippier the Better: Wood burner gloves should also have a particularly powerful grip. This ties in with our earlier point about flexibility (without grip, you could cause an accident). A flexible and grippy glove can never go wrong.
We know it might be overwhelming trying to find a pair that fits the above criteria, and that's why we've compiled a list of gloves to protect your hands while using a wood burner. Taking into account everything you might need from a pair of wood burning stove gloves, here are Our Best Wood Burner Stove Gloves 2020.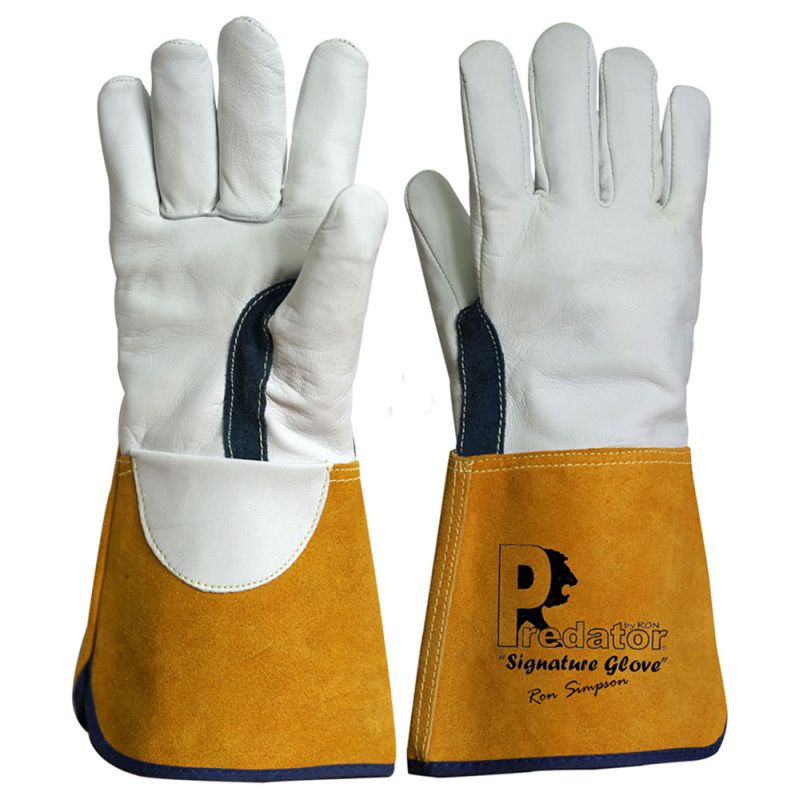 Best Gloves For Comfortable On/Off
The best gloves for quickly donning and doffing are the Predator Prestige Tig Welders Gauntlet PRED6. Constructed using Kevlar stitching, these gloves will withstand abrasions, scuffs and cuts, and provide protection against burns.
What makes these gloves more special is their 100% cotton palm and finger liner which ensures highly comfortable wear, and allows the user to remove them without the stiffness that sweaty fingers can sometimes cause.
Key Features: Kevlar stitching, 100% cotton palm and finger liner, highly comfortable wear, extended cuff.
Shop Now
Most Durable Gloves For Longevity
Quality gloves don't scuff and scrape their way into a bin. The Polyco Weldmaster Welding Gauntlet Gloves are an incredibly hardy pair of gloves that are constructed from premium-quality chrome leather. Featuring welded seams and a thermal lining, these gloves protect against thermal discharge and ensure your hands are safe and comfortable.
Moreover, these gloves score superbly well in their EN 388 resistances to abrasions and tears making them one sturdy pair of gloves!
Key Features: Chrome leather, welted seams, thermal lining, high resistances to abrasions and tears, durable.
Shop Now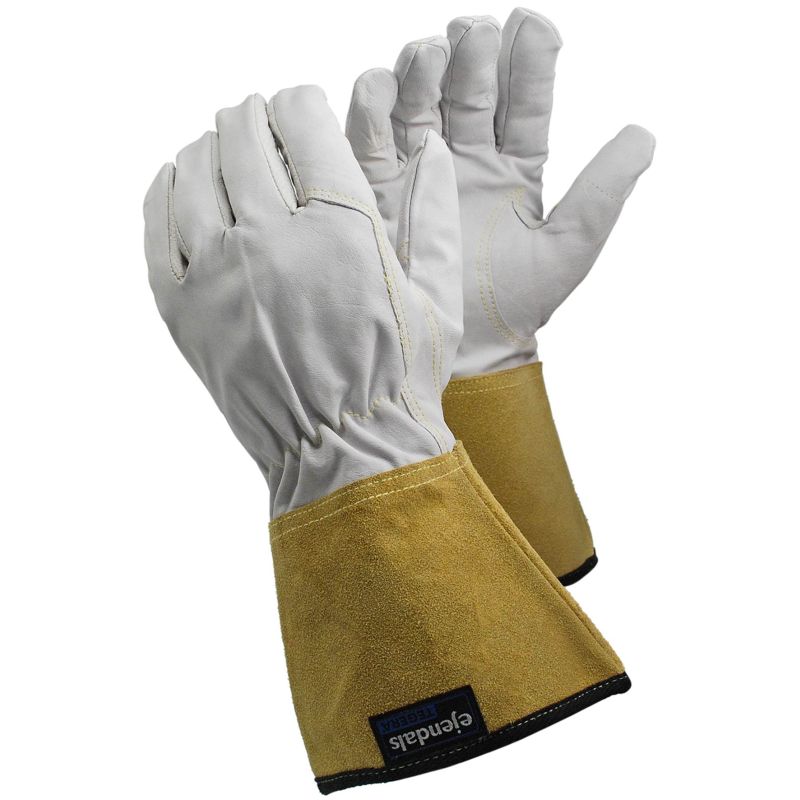 Best Fingertip Sensitive Gloves
Wood burning stoves require a bit of tactical handling. From chopping bits of wood to handling smaller pieces of kindling, it pays to have a dexterous pair of gloves with good sensitivity. The Ejendals Tegera 126A Welding Gloves are fantastic at those smaller tasks that require a little more precision. Constructed from supple full grain goatskin of the highest quality, these gloves can withstand contact heat of up to 100°C
The lightweight design means that they offer superb dexterity and are extremely flexible, which is ideal for the more tricky tasks. Moreover, these gloves are fitted with a elasticated 180° fastening at the wrist for a comfortable fit.
Key Features: Supple full grain goatskin, contact heat 100°C, fingertip sensitivity, flexible, elasticated 180° fastening.
Shop Now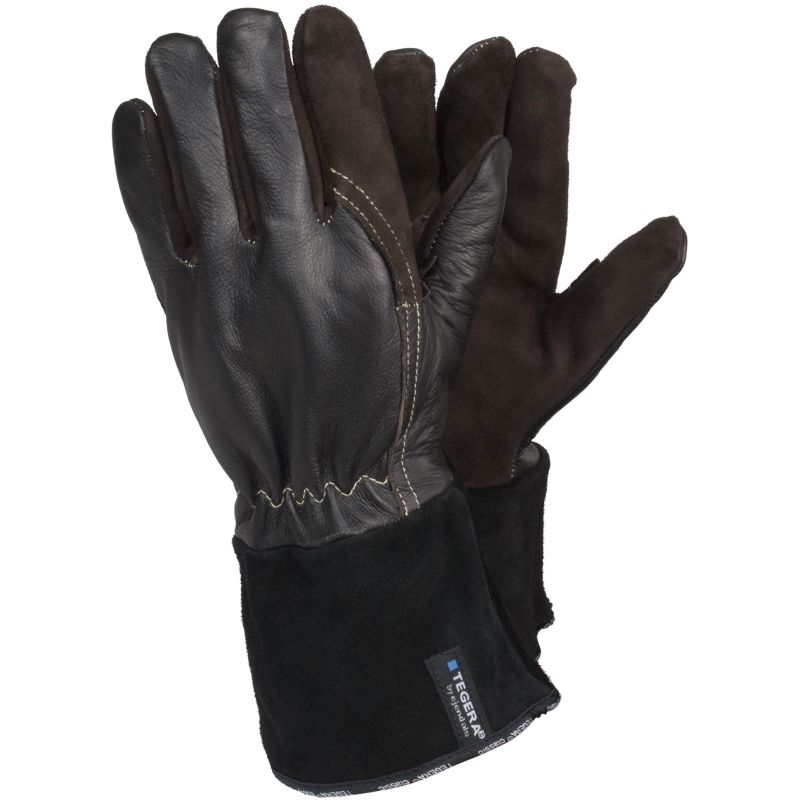 Best Cut-Resistant Grease Gloves
Feeding your fire requires a pair of gloves that can handle wet wood (to dry) and ensure a steady grip. What's more, they should be able to protect your fingers if a blade slips. The Ejendals Tegera 132A Kevlar Lined Level 4 Cut Resistant Welding Gloves are a highly protective form of glovewear. Not only will they safeguard your fingers with a fantastic Level 4 in cut protection, but they guarantee oil and water repellent properties. This ensures your gloves can keep you safe and sturdy when you're chopping those logs, no matter the conditions outside.
Key Features: Kevlar lined, level 4 cut resistance, steady grip, water and oil repellent palm, elasticated 180° fastening
Shop Now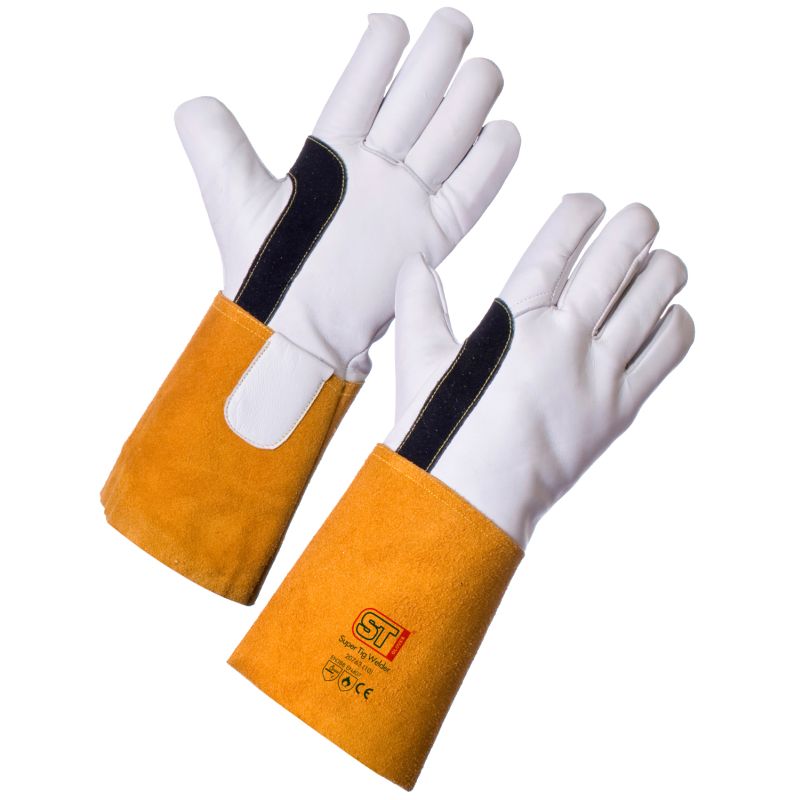 Best Dexterous Comfort Gloves
A combination of flexibility and comfort, the Supertouch Super Tig Welder Gloves 20763 offer all-round heat protection with Kevlar stitching and an extended wrist cuff. What makes these gloves a quality purchase however is their lack of inner lining which allows for a fantastic level of control over your actions. These gloves are particularly good for handling smaller wood burners.
If that wasn't everything, these gloves feature a reinforced thumb crotch for increased durability and are Azo-free for reduced skin irritation.
Key Features: Level 4 Puncture Resistance, Full Latex Coating, DuPoint Kevlar, Wrist Cuffs, Sanitised Hygiene Function.
Shop Now
Keep Your fingers Warm And Protected All Year Round
We hope you have found our blog informative and helpful. For more information and to browse our wider range of gardening gloves, don't forget to visit our Wood Burning Stove Gloves category!
Have any questions, or anything to add? Tell us in the comments below, or find us on Facebook and Twitter!