Our Top 5 HexArmor Gloves
Wednesday, 13 June 2018
If you work in high risk environments, wearing workwear that you can trust could not be more important. This ensures not just higher productivity and higher quality output, but that you are kept safe while at work. HexArmor have been providing high quality workwear for over two decades, and while their products have changed over time, their dedication to worker safety has not.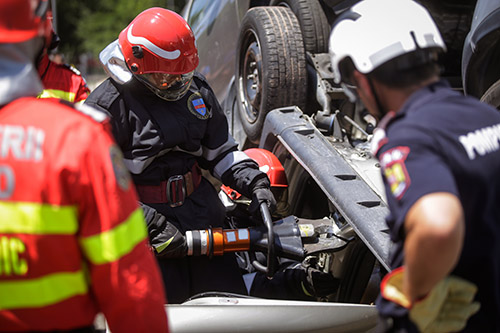 HexArmor offer state-of-the-art protection for tough, high risk applications
Their commitment to safety and our perseverance to finding you the best quality PPE is the reason why we value HexArmor so highly. Starting with one glove, HexArmor have always been ahead of their time and the market, producing highly innovative gloves that break new ground in cut, puncture, needle, impact and abrasion resistance. Here at SafetyGloves.co.uk, we understand that you deserve the best on the market, so we have devised a top 5 list to ensure that can go to work comforted that your gloves can beat any risk thrown their way.
Hexarmor Sharpsmaster 2 9014 Needle Stick Resistant Gloves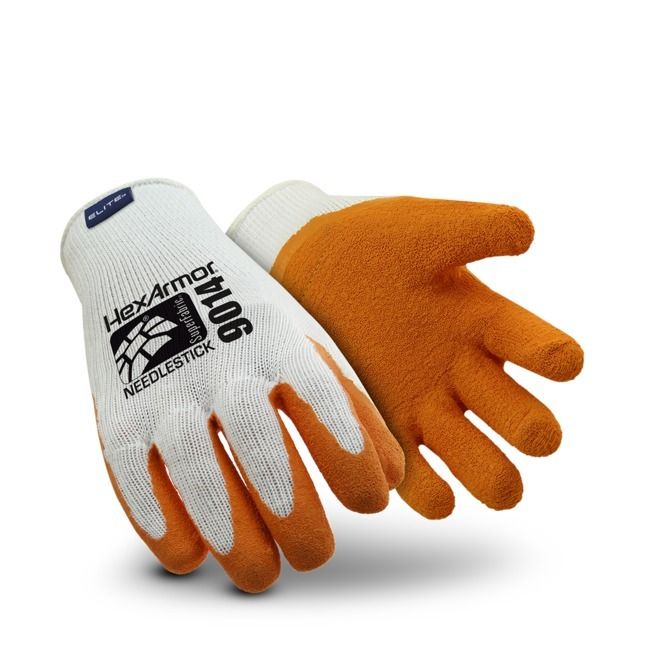 We cannot stress enough HexArmor's consistency in producing gloves that provide the best in high risk protection, and things are no different with the HexArmor Sharpsmaster 2 9014 Needle Stick Resistant Gloves. A triple layering of 'SuperFabric' means that the gloves offer exceptional abrasion, cut, tear and puncture resistance, while their specially developed crinkle latex finish ensures the very best protection against sharp items such as hypodermic needles. Constructed with fibres that include plastic, polyester and cotton, the gloves are designed to provide durability, strength, comfort and most important of all, safety.
Please note that for industries that require a larger number of the gloves, they are available in bulk quantity.
Key Features: 'SuperFabric' protects against wide ranging hazards; crinkle latex finish designed to withstand needles; comfortable and warm to wear.
HexArmor Thornarmor 3092 Gardening and Landscaping Gloves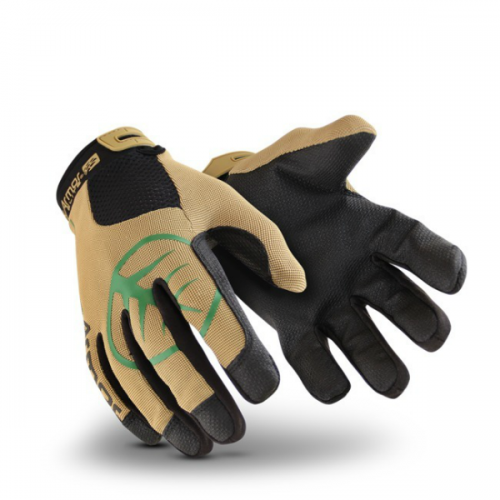 Landscaping and gardening present many risks as thorns, needles and dangerous shrubbery can cause cuts and tears to your hands and arms. The HexArmor Thornarmor 3092 Gardening and Landscaping Gloves are designed specifically to fight these risks, using HexArmor's branded 'SuperFabric' material to offer groundbreaking cut protection. They are designed to offer high grip and come with an extra long cuff, while their lighter and flexible construction ensures that they are suitable for not just landscaping and gardening, but forestry, hedgelaying and arboriculture too.
Key Features: Designed to offer exceptional cut resistance; tough 'SuperFabric' material protects against thorns, needles and shrubbery; Special HexVent panel keeps hands cool during extended use.
HexArmor NST 4041 NeedleStick Resistant Gloves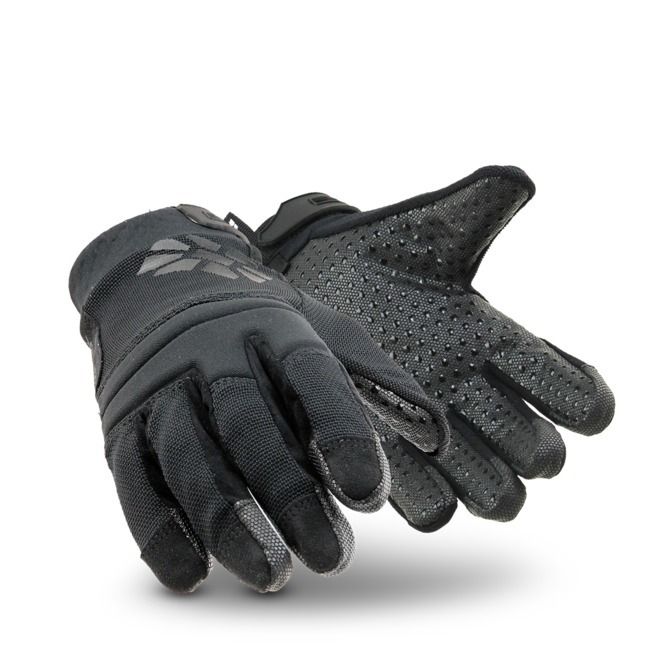 As said previously, HexArmor are often ahead of the market in providing high industrial risk mechanical protection, and this is evidenced by the HexArmor NSR 4041 Needlestick Resistant Gloves. Lightweight and flexible, the gloves offer the unique capabilities of providing exceptional cut and abrasion resistance while ensuring dexterity and total agility. Designed with state-of-the-art technology, the gloves offer advanced cut resistance in enhanced areas, back of the hand knuckle padding and a special silicone pattern that works to enhance grip.
Key Features: Tested to protect against hypodermic needles; offers superb, enhanced resistance to many areas; ensures protection on the back of the hand.
HexArmor EXT Rescue 4013 First Response Extrication Gloves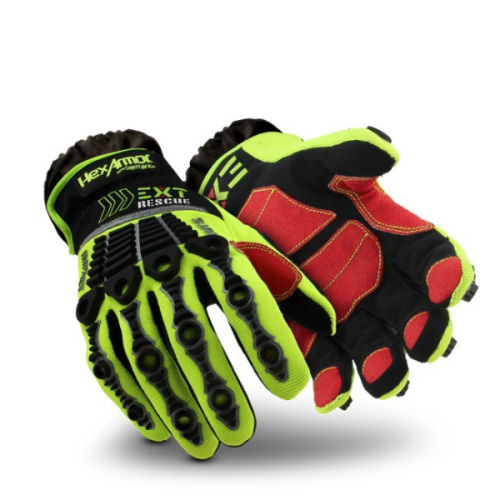 Emergency workers and rapid response workers are used to working in dangerous environments, but they still too require exceptional cut resistance and will often turn to the HexArmor EXT Rescue 4013 First Response Extrication Gloves. They feature the highly durable TP-X palm and 'SuperFabric' materials to ensure high quality cut resistance, while their flexible and lightweight design provides the user with the dexterity needed for rescue and extrication operations. Lastly, their impact protection and high dry-wet grip function means that ensure the user is a safe pair of hands in any high cut risk scenario.
Key Features: Features a TP-X palm for enhanced grip and durability; exceptional cut and abrasion protection; impact resistance on the hands guarantee safety.
HexArmor NXT 10-302 Kitchen Safety Glove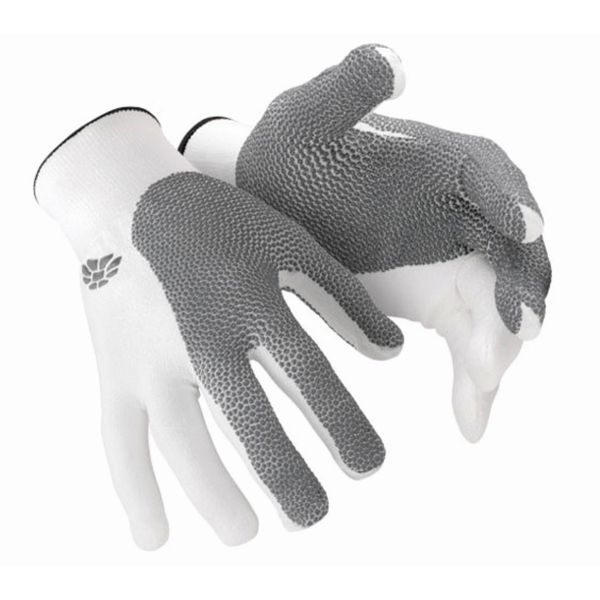 In keeping with HexArmor's tradition of utilising brand new innovative technology, the HexArmor NXT 10-302 Kitchen Safety Glove uses the armour platform TruShield performance to offer some of the best cut, puncture and abrasion resistance that money can buy. Despite this, the HexArmor Kitchen Safety Glove comes at an economical price, guaranteeing the user safe, and precise use in food based applications. Providing dexterity and comfort, the Coretek fabric liner works to cool the hands during use, while it is best used as an underglove to latex, nitrile or vinyl gloves.
Key Features: Utilises TruShield performance to offer exceptional cut resistance; suitable for use with food and as an underglove; features Coretek fabric that keeps hands cool and comfortable during use.
State-of-the-Art Technology
The common denominator between all of our top HexArmor picks is that they use state-of-the-art technology to ensure the very best mechanical protection. We trust HexArmor, and so should you, there is a reason why they are acclaimed for applications such as extrication, emergency response and use with needles. If you haven't found the glove you are looking for, don't hesitate to take a look at our wider range of HexArmor Gloves.
If you have any enquiries or have something to add, leave a comment below where one of our experts will be delighted to help. Or you can contact us through Facebook or Twitter!