Top 5 Ejendals Gloves
Tuesday, 5 June 2018
When it comes to protecting your hands at work, not all gloves are created equal. To know you're truly protected, you need a name you can trust, and in our experience there's no name more trustworthy than Ejendals. Developed and tested in Sweden since 1949, these gloves have been designed to stand up to all sorts of hazards and wear and tear, so you can be sure they'll get the job done. Ergonomically designed for better feel and fit, Ejendals Tegera have become a benchmark of quality for the glove industry.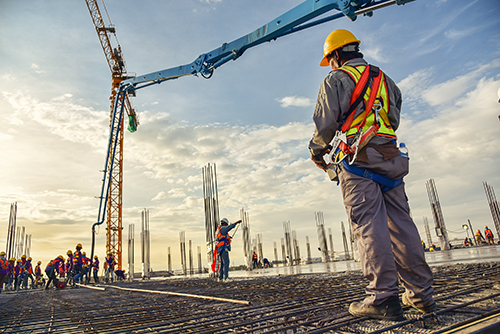 Ejendals Tegera design comfortable and protective gloves for almost every industry
No matter your industry, it's safe to assume Ejendals Tegera have a glove made just for you. Whether you're looking for protection against mechanical hazards, chemicals or extreme temperatures, Ejendals will provide an option that not only meets safety and quality standards – but exceeds them. At SafetyGloves.co.uk, we appreciate the Ejendals commitment to quality, so we've compiled a list of some of our favourite Ejendals Tegera gloves, each at the top of their class in terms of quality and reliability.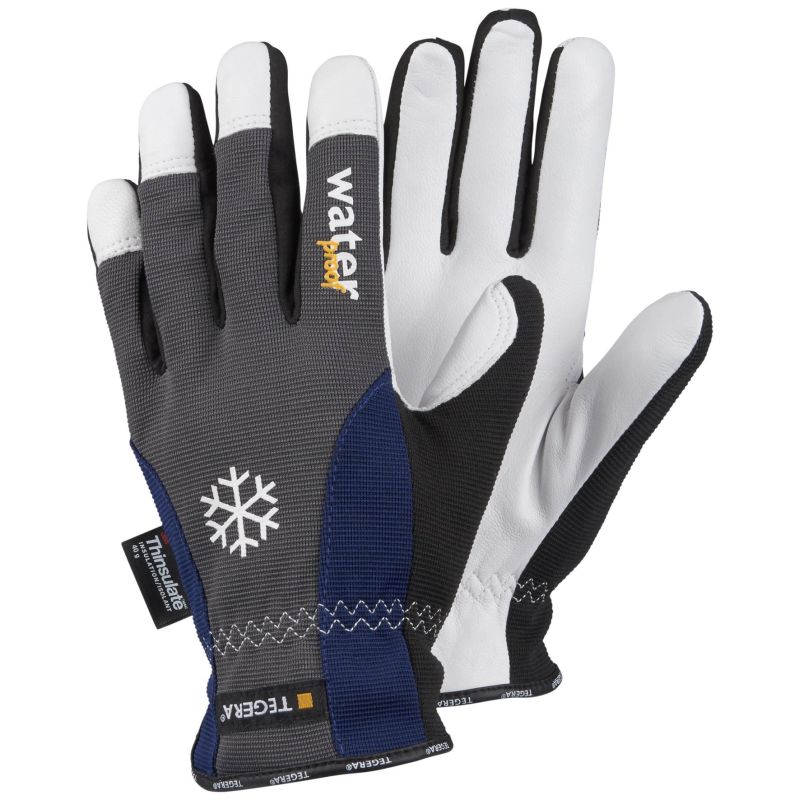 Ejendals Tegera 295 Waterproof Thermal Work Gloves
The Ejendals Tegera 295 Waterproof Thermal Work Gloves are top of the list for a reason, as they manage to combine a fully waterproof coat with high sensitivity and dexterity. A Thinsulate lining is what enables this forward thinking combination, helping to make the gloves a must have for any outdoor worker or anyone who spends time in the cold store and freezer. Perhaps their most defining feature is their ability to be held in a bucket of water for up to 30 minutes without a drop of water leaking through the material.
Aside from their mechanical performance the gloves offer a comfort and warmth that is impressive, especially considering that they provide a high level of protection from the cold. Their thin and sensitive material is what gives you control when handling materials, and good grip is enough to keep you safe in adverse conditions. A combination of dexterity, sensitivity, cold resistance and a waterproof lining makes these gloves an absolute must have for any worker concerned about wet and cold conditions.
Key Features: Will keep hand fully dry if dipped in cold water; can withstand temperatures of -30°C; offer a high level of dexterity and sensitivity.
Shop Now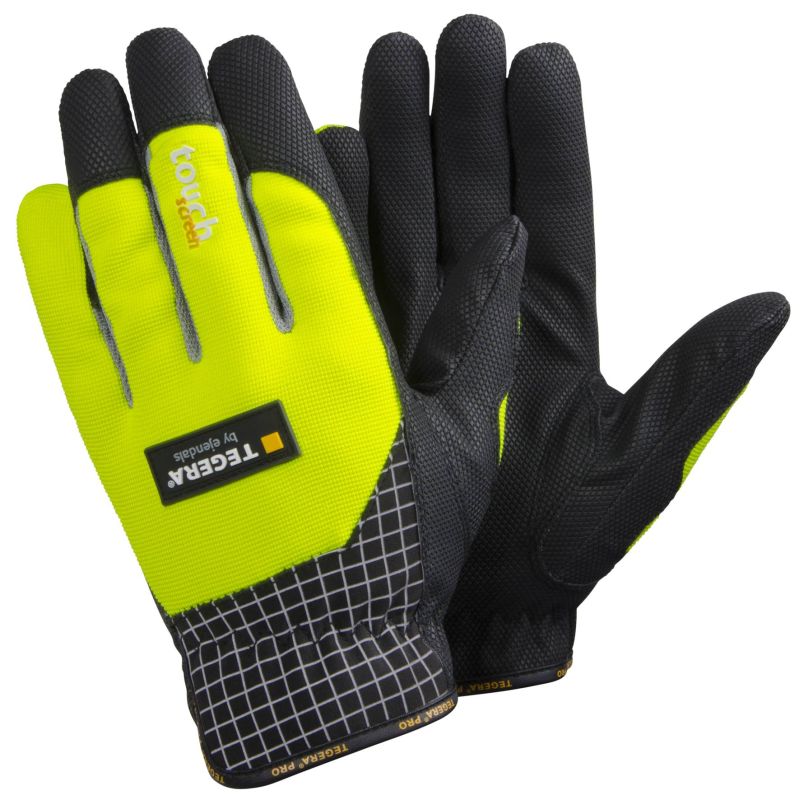 Ejendals Tegera 9123 High Visibility TOuchscreen Work Gloves
In the modern workplace, the ability to use touchscreen devices when needed is crucial to staying efficient and productive. The Ejendals Tegera 9123 High Visibility Touchscreen Work Gloves combine efficiency and protection with their diamond grip pattern and seamless fingertip sensitivity. An excellent on-site timesaver, these gloves provide excellent dexterity and a super-strong grip, ensuring safety isn't compromised in the name of efficiency. With a hi-viz portion on the back, you'll be fully visible and touchscreen ready in any light and any conditions.
Key Features: Rugged with a strong grip; hi-viz backing for extra safety.
Shop Now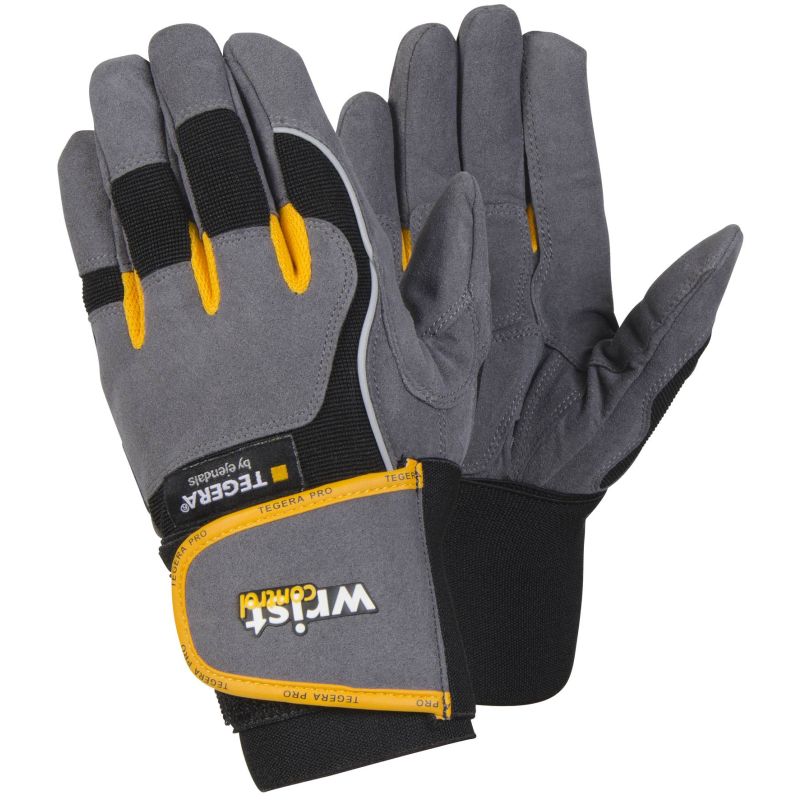 Ejendals Tegera 9295 Wrist Supporting Work GLoves
Many tasks can put a high level of pressure on the wrists, which can put them at risk of injury if not properly supported. The Ejendals Tegera 9295 Wrist Supporting Work Gloves are designed to protect the hands while keeping the wrists at an ergonomically-correct angle, helping to prevent wrist injuries and support weak wrists. With knuckle protection and padded palms, these robust gloves are perfect when you need tough protection for tough tasks.
Key Features: Provide protection and support to the wrist, padded and reinforced for safety during tough tasks.
Shop Now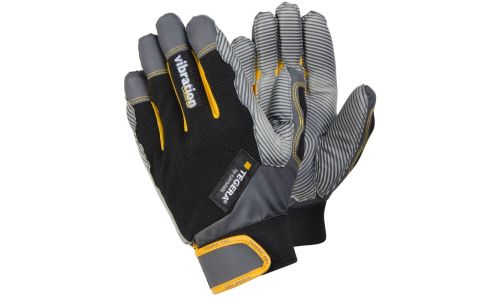 Ejendals Tegera 9180 Anti-Vibration Work Gloves
Using vibrating tools in the workplace can lead to development of injuries over time, so it's important to use the proper protective equipment on your hands. The Ejendals tegera 9180 Anti-Vibration Work Gloves are made with a special vibration-absorbing Vibrothan fibre, helping to stop much of the harmful vibration before it reaches your hands. Suitable for medium to heavy work, these gloves are reinforced, padded and ergonomically designed to keep you comfortable and safe all day long.
Key Features: Made with Vibrothan fibre to absorb harmful vibration; excellent for those who frequently use heavy tools.
Shop Now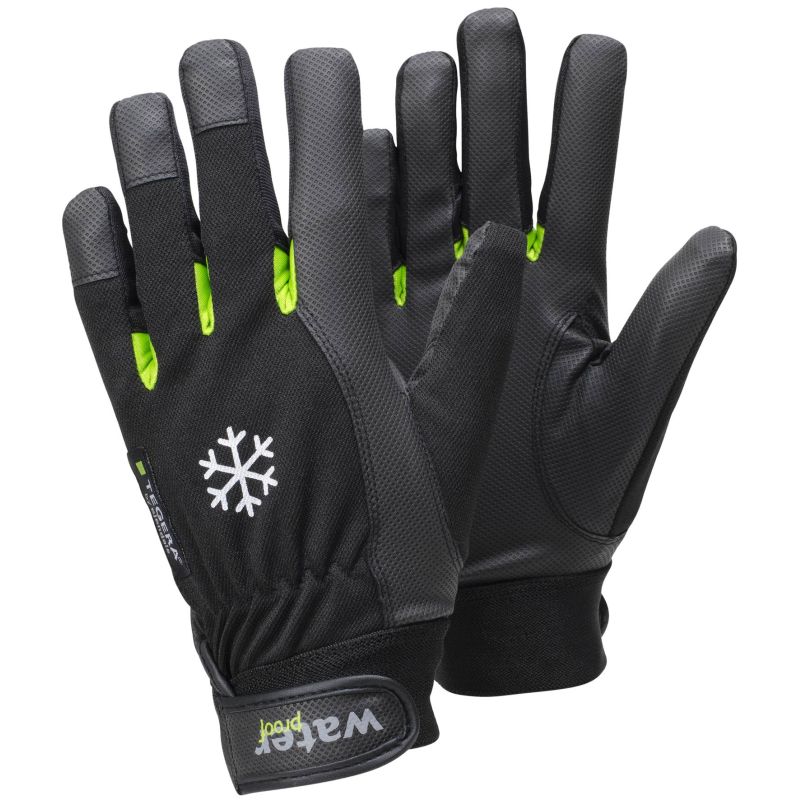 Ejendals Tegera 517 Insulated Waterproof Precision Work GLoves
Fine and precise tasks will require gloves that allow you a great deal of dexterity, but finger movement can suffer in cold conditions if the proper gloves aren't worn. The Ejendals Tegera 517 Insulated Waterproof Precision Work Gloves have been designed as a solution to this problem, providing fine dexterity along with a warm fleece lining, keeping your fingers nimble for hours on end. Both wind- and waterproof, these gloves are perfect for any light work that requires plenty of dexterity and freedom of movement.
Key Features: Provide a combination of warmth and dexterity; ideal for cold, dirty or oily environments.
Shop Now
Protect Yourself to the Ejendals Standard
These are our picks of the top Ejendals Tegera gloves, but everything they produce is developed with the same painstaking attention to detail and design. You can always expect ergonomics, comfort and a snug fit from Ejendals gloves, and chances are they've developed a glove for your specific industry. If you're looking for peace of mind that the protection you're using is of a high quality, there's no better name to trust than Ejendals Tegera.
Not convinced, or want to take a look for yourself? Check out our entire range of Ejendals Tegera Work Gloves!
Have any questions, or anything to add? Tell us in the comments below, or find us on Facebook and Twitter!