Xylene Resistant Gloves
Xylenes (also known as xylol or dimethylbenzene) are isomers of dimethylbenzene, commonly used as solvents in the printing, rubber and leather industries, as well as being common components in ink, rubber and adhesives. Here you will find a wide range of xylene resistant gloves suitable for protecting hands against this chemical.
Please note that the level of resistance to the chemical varies from glove to glove, so be sure to check to see which glove is most suitable for your needs. If you have any questions, don't hesitate to contact our customer service team.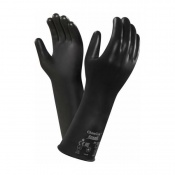 Price is per pair of gauntlet gloves
Chemical resistance without compromise to dexterity
Antistatic and free from latex proteins for improved safety
Protects against aliphatic, halogenated, and aromatic hydrocarbons
| | | |
| --- | --- | --- |
| | | In stock now |
---
Price is per pack of 12 pairs
For those working with chemicals
Offers longer and higher levels of protection
Tested and certified according to EN 374-3
| | | |
| --- | --- | --- |
| | | In stock now |
---
Price is per pack of 12 pairs
For those working with chemicals
Offers longer and higher levels of protection
Certified according to EN 374-3
| | | |
| --- | --- | --- |
| | | In stock now |
---
Price is per pack of 6 pairs
Protection against acids and alkalis
Adjustable Velcro strap to securely protect upper arm
Maximum EN 388 score for abrasion resistance
| | | |
| --- | --- | --- |
| | | In stock now |
---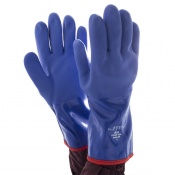 Price is per pair
Offers good protection against oil, acids and other chemicals
BOA liner provides exceptional warmth and comfort
Excellent abrasion and good tear resistance
| | | |
| --- | --- | --- |
| | | In stock now |
---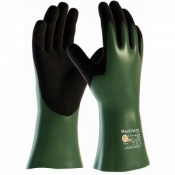 Price is per pair
For those working with chemicals
Offers longer and higher levels of protection
Tested and certified according to EN 374-3
| | | |
| --- | --- | --- |
| | | In stock now |
---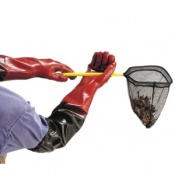 Price is per pair
Protection against acids and alkalis
Adjustable Velcro strap to securely protect upper arm
Maximum EN 388 score for abrasion resistance
| | | |
| --- | --- | --- |
| | | In stock now |
---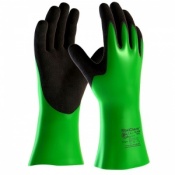 Price is per pair of gauntlet gloves
Offers resistance against oils, liquids and chemicals
Ideal for outdoor, pharmaceutical and industrial work
Designed at 35cm long to protect fingertips to elbows
| | | |
| --- | --- | --- |
| | | In stock now |
---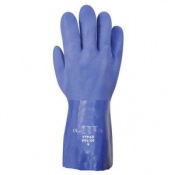 Price is per pair
Offers good protection against oil, acids and other chemicals
Maximum performance score for abrasion resistance
Granular non-slip surface for enhanced grip
| | | |
| --- | --- | --- |
| | | In stock now |
---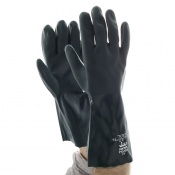 Price is per pair
Resistant against a variety of chemicals
Excellent abrasion and tear resistance
Granular finish for enhanced grip
| | | |
| --- | --- | --- |
| | | This product has been discontinued. Please contact our team for details of the latest release. |
---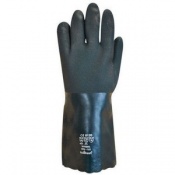 Price is per pair
Double dipped PVC gloves
Protects against strong acids, alkalis, oils and grease
Comfortable fleecy liner
| | | |
| --- | --- | --- |
| | | In stock now |
---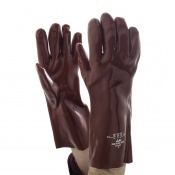 Price is per pair
Resistant against a variety of chemicals
Good level of dexterity
Scores maximum performance for abrasion
| | | |
| --- | --- | --- |
| | | In stock now |
---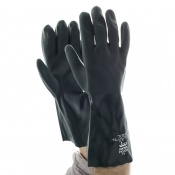 Price is per pair
Resistant against a variety of chemicals
Excellent abrasion and tear resistance
Granular finish for enhanced grip
| | | |
| --- | --- | --- |
| | | In stock now |
---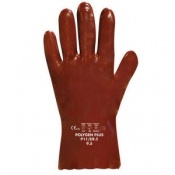 Price is per pair
Resistant against a variety of chemicals
Good level of dexterity
Scores maximum performance for abrasion
| | | |
| --- | --- | --- |
| | | In stock now |
---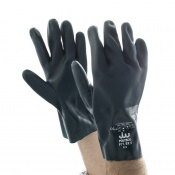 Price is per pair
Resistant against a variety of chemicals
Granular finish for enhanced grip
Comfortable cotton knitted liner
| | | |
| --- | --- | --- |
| | | Currently unavailable due to COVID-19 supply chain delays. Please check back soon |
---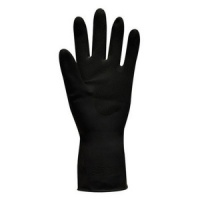 Price is per pair
Heavyweight glove designed to withstand rubbing and scuffing
Enhanced grip patterned palm
Contains a fungicidal and bacteriostatic agent for hygiene
| | | |
| --- | --- | --- |
| | | In stock now |