Piloting Gloves
Our Safety Glove range of
Piloting Gloves
offer high levels of comfort and dexterity. Many feature water and sweat resistant properties, ideal for piloting a wide range of conditions. Here at Safety Gloves, we have customer care experts who can help you find the right glove for your needs. If you would like any further information or advice about our
Piloting Gloves
, please contact us on 020 7501 1104 or via the Contact Us page.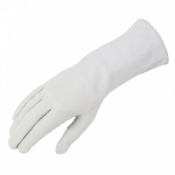 Price is per pair
Offers high levels of comfort and dexterity
Top grade cape sheep nappa leather
Table cut in the traditional manner and sewn full pique
Available now
Piloting requires the highest quality glove. Browse our range of Piloting Gloves to find a style to suit. 100% water and sweat resistant to offer a high quality piloting glove solution.
Piloting Gloves from Safety Gloves are available to order in both men and women's sizes. The leather crafted Pilot Glove's available to order offer durability and longevity.
At Safety Gloves we strive to provide the highest quality Safety Glove purchasing experience. This is why we stock a wide range of sizes in most of our products. It is of paramount importance that you select the glove to fit best; an ill-fitting glove can reduce the amount of protection needed, hamper movement and dexterity, and cause discomfort.
Safety Gloves is a company that prides itself on the level of customer service we provide. If you need any additional information about our Piloting Gloves, please don't hesitate to contact us on 020 7501 1104 or via our Contact Us page.