Wednesday, 15 November 2017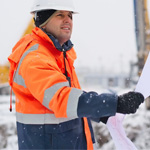 Most people don't enjoy the cold weather, but often times getting out on a cold day is unavoidable. This is especially true for those who work outside, as the work site isn't always going to wait until the weather is warm and sunny. For these purposes, insulated work gloves are a must, providing you with the dexterity, comfort and protection you need to get the job done. Read on to learn about some of the best insulated work gloves we have to offer.
Thursday, 20 July 2017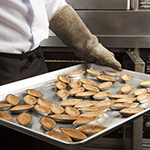 Burns: we're all familiar with them, and we all understand why we need to avoid them. Despite this, they remain one of the most common kitchen injuries, and one that we seem to be unable to cut out of our lives. Whether your kitchen at home is equipped with traditional oven mitts, heat-resistant pads, or you prefer the old-fashioned tea towel method, there has to be a better way. Luckily, there is. Oven gloves with fingers provide you with more dexterity and better control than traditional mitts, providing you with the best protection possible. Read on, and take a loot at some of our favourites.
Monday, 7 November 2016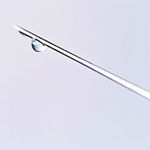 One of the most important functions of any safety glove is to provide protection to the hand, and in occupational environments where hypodermic needles or other sharps may be encountered, safety is absolutely paramount. Needles are sharp cutting instruments which are specifically designed to pierce the skin, so you need reliable, strong protection in order to prevent them from doing so. At Safety Gloves we offer a comprehensive range of Needle-Resistant Gloves for industries such as waste management, healthcare, emergency services, and any other occupation where dangerous needlestick injuries may be a risk. To help you decide on a purchase, we've assembled this guide, which profiles some of the very Best Needle-Resistant Gloves we have available.
Thursday, 13 August 2015 | Admin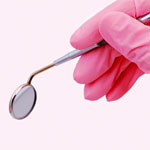 It's safety first at Safety Gloves, where we don't settle for anything less than you total protection, there's not many people we know who share our enthusiasm, but we reckon your EN 455 glove-wearing doctor is probably one of them.
1 Comment
Thursday, 13 August 2015 |
Admin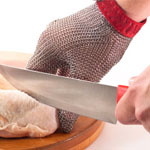 Safety Gloves has levelled up, with our highest grade of EN 388 cut resistance protection: Level 5. If your hands are going to get physical with blades and other mechanical risks, then you better get serious with the PPE they'll be needing.
Thursday, 13 August 2015 | Admin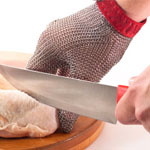 Level 1, Level 3, Level 5 – all you want is a Safety Glove to help keep your hard working hands intact but our range of EN 388 cut resistant gloves have ended up making your brain work harder. Don't worry, we know it can be a bit confusing but we're here to help. If you want a helping hand in understanding EN388 a little better, head over to our dedicated blog post, or get up to speed with our EN Standards Infographic. Measuring your glove safety may revel in codes galore, but the logic behind them is fairly standard: Level 1 gloves are better for minor risks and increase in protection performance as the number rises, with the top level being 5.
Tuesday, 11 August 2015 | Admin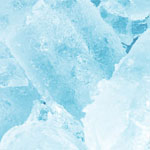 If your hands are heading for a chill then you'll be needing a pair of gloves, so get the best gloves for cold protection - not that we're ones to brag, but the European Safety Council agrees, because all our best cold resistant gloves come with EN 511 accreditation. We've got gloves that can take on the coldest conditions science can throw at them, or just the bite of a British winter, so here's our run-down of insulated gloves to keep your hands heated when the temperature drops!
Friday, 7 August 2015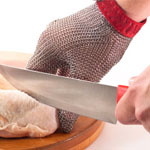 Safety gloves which are designed to protect against the dangers of cuts are rated against the EN 338 standard. These are a set of tests designed to rate cut resistant gloves based, naturally, on their levels of cut resistance. To reach cut resistance level 3, these gloves have to withstand 5 cuts with a moving blade.
Wednesday, 22 July 2015 | Admin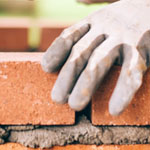 It's hard work on your hands dealing with hard bricks all day, but here at Safety Gloves we're working hard too, to help find you the best protection with our wide range of Bricklayer's Gloves.
We're proud of our variety when it comes to our glove ranges especially compiled for industry, perfect for those who like to switch it up while still knowing superior protection comes as standard, but we also know some of you prefer to stick to the most tried and tested, that's what this list is all about. Let's get started!
Tuesday, 21 July 2015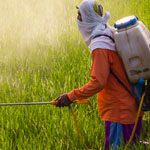 Chemical resistant gloves are designed to help make handling and using chemicals as safe as possible. Because of the inherent dangers present when dealing with dangerous chemicals, we know how vital it is that you have the best possible protection. Here are the best 5 chemical resistant gloves available from us at Safety Gloves.