Wednesday, 15 November 2017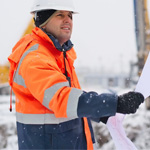 Most people don't enjoy the cold weather, but often times getting out on a cold day is unavoidable. This is especially true for those who work outside, as the work site isn't always going to wait until the weather is warm and sunny. For these purposes, insulated work gloves are a must, providing you with the dexterity, comfort and protection you need to get the job done. Read on to learn about some of the best insulated work gloves we have to offer.
Thursday, 20 July 2017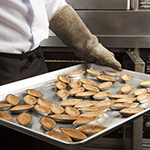 Burns: we're all familiar with them, and we all understand why we need to avoid them. Despite this, they remain one of the most common kitchen injuries, and one that we seem to be unable to cut out of our lives. Whether your kitchen at home is equipped with traditional oven mitts, heat-resistant pads, or you prefer the old-fashioned tea towel method, there has to be a better way. Luckily, there is. Oven gloves with fingers provide you with more dexterity and better control than traditional mitts, providing you with the best protection possible. Read on, and take a loot at some of our favourites.
Thursday, 22 June 2017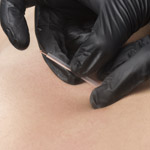 Often, a glove that claims to be needlestick resistant may have a poor puncture resistance rating, causing confusion for our customers. How can a glove be expected to stop something as sharp as a hypodermic needle if it fails to hold its own against standard puncture hazards? Read our guide to find out.
Tuesday, 23 May 2017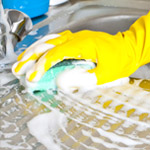 Nobody likes to do it, but when the time comes, we all know household cleaning needs to be done. If you're going to do it, you may as well do it right, and keep yourself well protected in the process. As the authority on all types of gloves, we at SafetyGloves.co.uk have compiled a list of some of our favourites: tried, tested and trusted to help you get the job done as quickly and safely as possible. These gloves have worked time and time again for us, so we're sure they'll be able to do the same for you.
Friday, 17 February 2017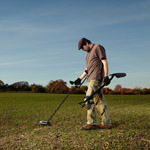 While metal detecting can seem like a harmless hobby, there are a range of very real dangers lurking below the surface (literally). Bacteria, germs and sharp objects can all be found in the same place as buried treasure, so it's vital that detectorist hands can get protection against these real hazards.
Thursday, 7 July 2016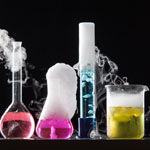 If you're working with chemicals, you'll definitely be aware of the importance of having the right safety gloves for the task. Find the right gloves for your needs with our helpful table!
Monday, 25 January 2016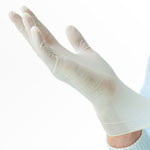 Latex gloves, as the name suggests, are gloves made from latex. They're most commonly used in hospitals and similar environments, but can also be found in a range of different environments, including garages and food service.
Monday, 25 January 2016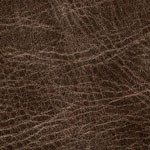 Leather gloves, as the name suggests, are gloves made from leather. They've been used for hundreds of years in a range of different environments, and for good reason. Leather has a range of different properties which make them great for a range of different purposes.
Tuesday, 12 January 2016 | Admin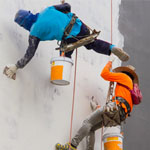 Looking out of a window and seeing the window cleaner dangling outside when you are ten storeys off the ground is enough to give anyone a scare. You might ask yourself: how do they manage to gain access to your window when they do not appear to have any sort of platform to work on?
The answer is: rope access.
Tuesday, 12 January 2016 | Admin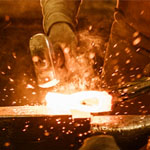 Being a blacksmith is, to some extent, being an artist. It is not just banging away at lumps of metal until it turns into something delicate - the common misconception most seem to believe. It is a painstakingly slow process, of patience and a sharp eye that tells you just when a piece reaches the perfect heat for forging. It takes practise and discipline to produce even one item, however crudely made.