Learn About Gloves
Tuesday, 8 May 2018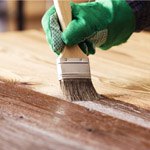 The right pair of gloves can make any painting task easier and more efficient, providing plenty of protection, dexterity and grip to help you get the job done right. At SafetyGloves.co.uk, we know a thing or two about gloves, and we've compiled a list of the Best Gloves for Painting that will ensure your hands stay safe, comfortable and efficient so you can finish your painting job in record time.
Tuesday, 8 May 2018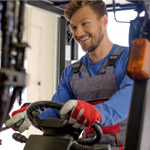 Driving can sometimes be a challenge, so it's important to make sure your hands are ready for anything when you step behind the wheel. Whether you're driving your family car, a lorry or a forklift, keeping a good grip on the wheel at all times is crucial, and a comfortable pair of gloves is an excellent way to do this. At SafetyGloves.co.uk, we know our gloves, and we've put together a list of our Best Driving Gloves to provide you with all the grip and dexterity you need.
Tuesday, 24 April 2018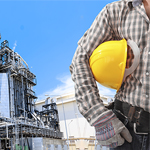 The weather's getting warmer and summer is on its way, which is great if you're planning a day at the beach, but for construction workers, it means hot, sweaty and gruelling days ahead. Hard hats can be a particular risk factor for overheating on a work site, but luckily there are a range of effective solutions to keep yourself and your hard hat cool while you work. Read our list of the Best Hard Hat Cooling Accessories to help yourself beat the heat.
Tuesday, 20 February 2018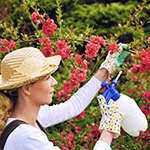 There are few things more therapeutic than gardening, but gardeners know that it isn't all sunshine and roses, with less-than-ideal weather and tough tasks making some days less idyllic than others. At SafetyGloves.co.uk, we've laid out a short list of our Best Ladies Gardening Gloves, providing you with all the comfort and protection you need for a pleasant and fruitful day in the garden.
Tuesday, 13 February 2018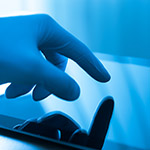 The world of work is constantly changing, along with the equipment you need to do the job properly. This includes the use of digital devices and touchscreens, so you need gloves that are going to allow you to use all the devices you need without interrupting your work. Luckily, some manufacturers now make gloves that are touchscreen compatible, allowing you to go from task to task without a change of equipment. Read on to learn about our Best Touchscreen Gloves.
Tuesday, 30 January 2018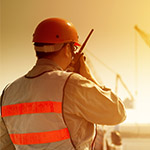 Working outside in hot conditions can be brutal, especially when you have to wear heavy, tough gloves to keep your hands protected. Protective gloves don't have to be hot and uncomfortable though, as there are plenty of tough and breathable options out there. Read on to learn about our Best Breathable Work Gloves for Summer at SafetyGloves.co.uk.
1 Comment
Wednesday, 15 November 2017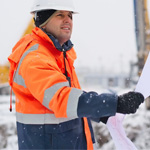 Most people don't enjoy the cold weather, but often times getting out on a cold day is unavoidable. This is especially true for those who work outside, as the work site isn't always going to wait until the weather is warm and sunny. For these purposes, insulated work gloves are a must, providing you with the dexterity, comfort and protection you need to get the job done. Read on to learn about some of the Best Insulated Work Gloves we have to offer.
Thursday, 20 July 2017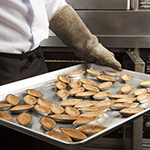 Burns: we're all familiar with them, and we all understand why we need to avoid them. Despite this, they remain one of the most common kitchen injuries, and one that we seem to be unable to cut out of our lives. Whether your kitchen at home is equipped with traditional oven mitts, heat-resistant pads, or you prefer the old-fashioned tea towel method, there has to be a better way. Luckily, there is. Oven gloves with fingers provide you with more dexterity and better control than traditional mitts, providing you with the best protection possible. Read on, and take a look at some of Best Oven Gloves with Fingers.
1 Comment
Thursday, 22 June 2017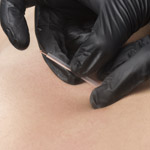 Often, a glove that claims to be needlestick resistant may have a poor puncture resistance rating, causing confusion for our customers. How can a glove be expected to stop something as sharp as a hypodermic needle if it fails to hold its own against standard puncture hazards? Read our guide to find out.
1 Comment
Tuesday, 23 May 2017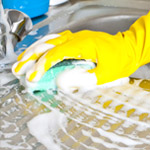 Nobody likes to do it, but when the time comes, we all know household cleaning needs to be done. If you're going to do it, you may as well do it right, and keep yourself well protected in the process. As the authority on all types of gloves, we at SafetyGloves.co.uk have compiled a list of some of our favourites: tried, tested and trusted to help you get the job done as quickly and safely as possible. These gloves have worked time and time again for us, so we're sure they'll be able to do the same for you.
Page 1 of 6 (54 Posts)