Best Freezer Gloves
Thursday, 16 July 2015
Freezer gloves are gloves designed to handle cold items, usually in a freezer. These are engineered to protect the used from the dangerous effects of handling very cold items and exposing hands to very cold environments.
With such a huge range of freezer gloves available, each claiming to be the best gloves for cold temperatures, it can be extremely confusing when it comes to choosing which gloves actually best suit your purposes. Never fear, here at Safety Gloves we have compiled the top 5 best freezer gloves, helping you with a number of conditions and situations.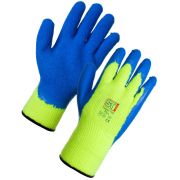 The Supertouch Topaz Ice Plus is a great multipurpose glove — Alongside offering good day-to-day protection against cold, it has good levels of cut and tear resistance. This makes it perfect for working outside in the winter, keeping your hands protected against physical threats as well as cold. For even better performance, the gloves offer good grip and dexterity thanks to the textured latex palm coating that makes handling and general work easier.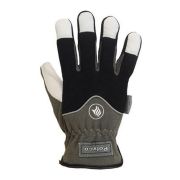 The Polyco Freezemaster II Cool Handling Gloves are designed to offer protection and insulation in very cold environments. The waterproof lining means your hands will stay warm even when dealing with wet items, and the fleece lining gives an extra level of comfort. These gloves are great for indoor use, such as in cold warehouses and large freezers.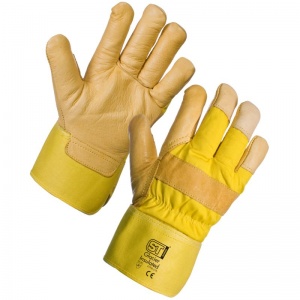 The Supertouch Glacier Insulated Rigger Gloves are also great for warehouse work, but have the extra protection and reinforcement which makes them well suited to outside work in colder climes, such as ship work or shovelling snow. Like the Polyco Freezemaster II Cool Handling Gloves, these gloves also feature a fleece lining for comfort and added insulation. Bringing together the durable quality of rigger gloves with the protection of freezer gloves, these are products that you can't afford to miss out on.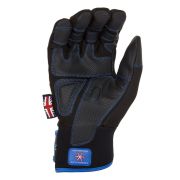 Dirty Rigger designs its gloves with feedback from their customers, meaning that they are continuously tweaking their products to get the very best quality. Dirt Rigger Sub Zero Rigger Gloves feature a Hexo-Grip surface on the palm to improve grip, making them ideal for handling cold items or items in a cold environment. The breathable lining ensures that your hands stay comfortable and don't over-sweat while in the glove. These features make the Dirty Rigger Sub Zero XC Rigger Gloves perfect for rigging in cold climates.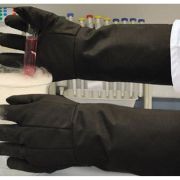 The Polyco Freezemaster Cryo Insulated Gauntlet offers the highest level of cold protection of our top 5. Designed exclusively for laboratory work, these make handing bottles of extremely cold chemicals simple and easy. They can also be used in fertility treatment clinics to handle frozen samples. While the thickness of their thermal layer does reduce the dexterity of the gloves, Polyco makes sure that each of them is still up for the job at hand. This is the premium glove to use when you are going to be coming into contact with exceptionally cold temperatures.
If you would like to see a wider variety of freezer gloves, visit Safety Gloves and check out our range of Freezer Gloves.
Price is per pair
Protects against cryogenic liquids and extreme cold temperatures
Low level of grip and low level dexterity
Ideal for pharmaceutical and cold room freezer usage

Available now

Price is per pair of gloves
Fleecy lining and waterproof membrane for insulation
Elasticated wrist for a secure fit
Available with an extra long cuff

Available now

Price is per pair
Ideal for construction, maintenance and more
Heavy duty split leather
Rubberised safety cuff
Fleece palm liner

Available now

Price is per pair
Textured latex palm coating for added grip
Applications including baggage handling and cold storage

Available now