Best Bricklaying Gloves
Wednesday, 22 July 2015 | Admin
It's hard work on your hands dealing with hard bricks all day and here at Safety Gloves we're working hard too. We are working to help find you the best protection possible with our wide range of Bricklayer's Gloves.
We're proud of the variety we offer when it comes to our glove ranges, which are focused by profession to make it easier for you to find the right gloves. However we also know that choice can be a burden and it stick to the most tried and tested; the very best bricklayer's gloves. Let's get started!
Our Top 5 Best Bricklayer's Gloves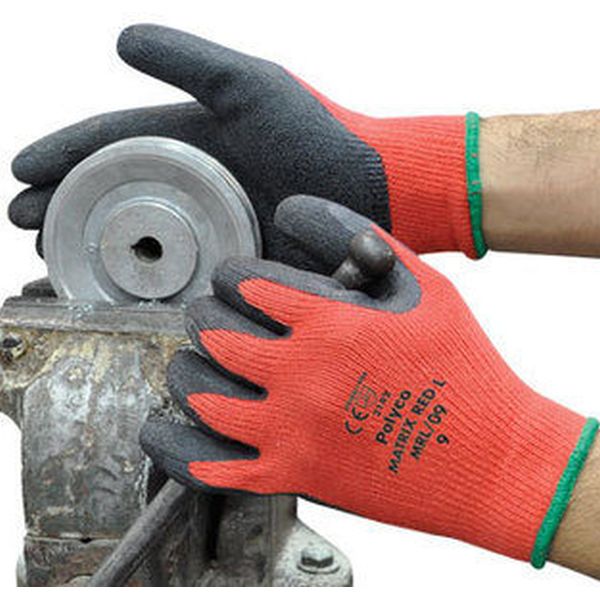 Polyco Matrix Red L Work Glove
As you may have noticed from their huge presence on our website, we're big fans of Polyco and so is the whole UK for that matter. These work gloves are just one reason why that nation's love of Polyco probably isn't in any danger of waning – and neither is your safety. Made with a Polycotton knitted liner and latex grip palm coating, these gloves can tackle rough surfaces and bricks by the bundle. Through wet, dry and even oily conditions, Polyco Matrix Work Gloves retain excellent levels of grip and comfort. Keep your gloves in place with a knitted cuff, and your safety under control with these seamless knit gloves from the UK's leading PPE provider.
Shop Now
Maxiflex Endurance Drivers Fully Coated Gloves
Breathe easy with these Maxiflex gloves and buy easy too, because everything you need to know about these gloves is right there in the name; maximum flexibility and maximum endurance makes these a great addition to any bricklaying safety wear. The most breathable work glove on the market, these gloves offer a new level of 360 degree comfort thanks to their unique, patented microfoam material. 25% thinner than competing nitrile gloves doesn't mean this glove can't still pack a punch, or two, offering twice the mechanical performance. Raised microdots give you great grip while fantastic form keeps your hand from suffering fatigue as well as injury, these gloves are definitely Maxi by name and maxi by nature.
Shop Now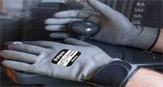 Polyco Monza Drivers Style Safety Gloves
Polyco have bought one of Italy's most picturesque regions into the UK's most industrious gloves. Combining the look and feel of a driving glove and the protection, light weight and dexterity of a high performing work glove make these into something any Monza-bound speed racer, or work-bound bricklayer, would be proud to own. With high resistance to cuts and abrasion, a comfy fleece liner and excellent dry-grip this powerful blend of fashion and function is the complete package.
Shop Now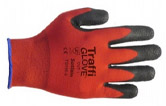 TraffiGlove TG197 Sustain Zero Cohesion XP Coating Cut Level 1 Handling Gloves
A big name for gloves that mean big business, these safety gloves by Traffiglove feature all the safety we've come to expect from this high quality brand. Fully flexible and able to stand up to wet, dry and oily conditions, these gloves also keep your hands warm thanks to a thermal lining. You can be sure you've found yourself a loyal pair of gloves that will last long after the last brick has been laid as the Cohesion XP coating has been designed to outlast the standard natural rubber coatings, all while offering the superior level of safety that Traffiglove never fail to deliver.
Shop Now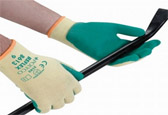 Polyco Reflex General Work Gloves
Like all loyal fans, we're back. We finish with Polyco and their Reflex General Work Gloves that have proved popular with bricklayers up and down the country. Great grip in both wet and dry conditions means bricks won't get the best of you and the super abrasion and cut resistance keeps you fully safe. A breathable back and latex-coated front stops hands from suffering discomfort and fatigue, while a thin and lightweight fit even lets you slip these under a thicker glove for double the protection, and if a hard day a work leaves them looking grubby, just throw them in the wash, simple!
Shop Now
Please visit Safety Gloves for our wide range of Bricklayer's Gloves.
Price is per pair
Ideal for bricklaying, paving and scaffolding
Suitable for most general work purposes
Suitable in oily and conditions

| | | |
| --- | --- | --- |
| | | In stock now |

Price is per pair (Special offer on selected sizes)
Raised micro dots increase durability
Cushioning for highly repetitive applications
Ideal for use during precision handling

| | | |
| --- | --- | --- |
| | | In stock now |

Price is per pair
High level of abrasion and tear resistance
Ideal for construction, off shore work and more
Drivers style glove with good grip and dexterity

| | | |
| --- | --- | --- |
| | | In stock now |

Price is per pair
High level of abrasion and tear resistance
Ideal for bricklaying, construction, cable handling and more
Breathable and comfortable work glove

| | | |
| --- | --- | --- |
| | | In stock now |