Glove-Related Contact Dermatitis and How to Prevent It
Monday, 25 January 2021 | Admin
Safety gloves are a great way to protect the hands against hazards at work, but what if the hazard comes from the gloves themselves? If you suffer from sensitive skin or severe allergies, the risk of developing Glove-Related Contact Dermatitis is real, something which leads to dry and irritable patches on the surface of your hands. This is something that is caused by the materials and the chemicals in the gloves, and it can be solved by purchasing some gloves that are built for sensitive skin.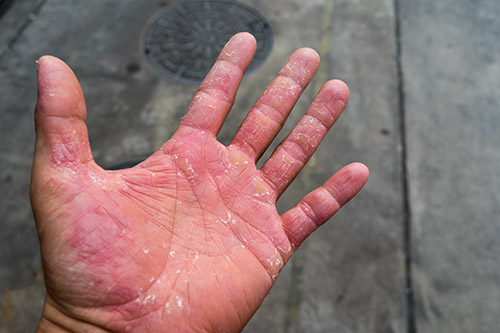 Glove use can cause contact dermatitis in some people
This guide tells you everything that you need to know about glove related contact dermatitis. It finishes by giving you some examples of our best gloves for sensitive skin from some of our best and most trusted brands.
Glove Contact Dermatitis Guide: The Contents
Introduction:
Our Picks:
Help Buying:
An Introduction
What Is Contact Dermatitis?
Dermatitis is something of a catch-all term for the irritation and inflammation of the skin, and includes common conditions such as eczema. Dermatitis is typically classified according to one of two categories. The first being irritant contact dermatitis which manifests itself as dry, itchy skin and is caused by irritant chemicals, and the other being allergic contact dermatitis which manifests itself as an itchy rash or blisters, caused by accelerators and chemicals used in the production of disposable gloves.
Why Can Gloves Cause Dermatitis?
Wearing gloves can cause dermatitis because accelerators, latex, certain chemicals and solvents are used in the making of certain gloves. They aren't used in all gloves, and there's no guarantee that every glove will cause dermatitis, but if you do have sensitive skin then you'll find that the chances of developing sensitive skin after use is reduced.
Our Top Picks
Our Best Reusable Gloves for Sensitive Skin
Uvex ProDerm Gloves (a special range of work gloves approved by the ProDERM Institute for tackling dermatitis!)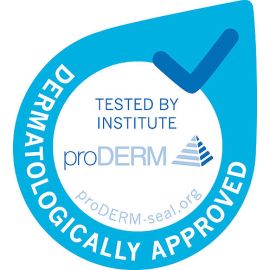 Why We Love Them...
✔ A special range of gloves from Uvex that are approved by the ProDERM institute for tackling dermatitis
✔ Tested in independent laboratories for skin friendliness
✔ Gloves are designed with the absence of hazardous substances
✔ Our range includes Uvex gloves for building, wet grip, scaffolding and more
We Recommend...
✔ The Uvex 60060 Phynomic Wet Grip Gloves: For handling tasks in wet conditions' think wet weather building!
✔ The Uvex 60040 Phynomic Lite Breathable Gloves: For light, lower risk manual handling tasks during warmer weather
✔ The Uvex Phynomic C3 Cut Protection Gloves: Cut Level B gloves for medium risk handling tasks
Editor's Verdict: The special range of ProDerm Gloves has been dermatologically tested by the ProDERM institute, with their design being completely free of hazardous substances for skin friendliness. The gloves come in all shapes and sizes, some for grip, some for wet weather and others for protecting against high risk tasks, ensuring that you can find the perfect gloves for you.
Ejendals Tegera 320 Fine Assembly Gloves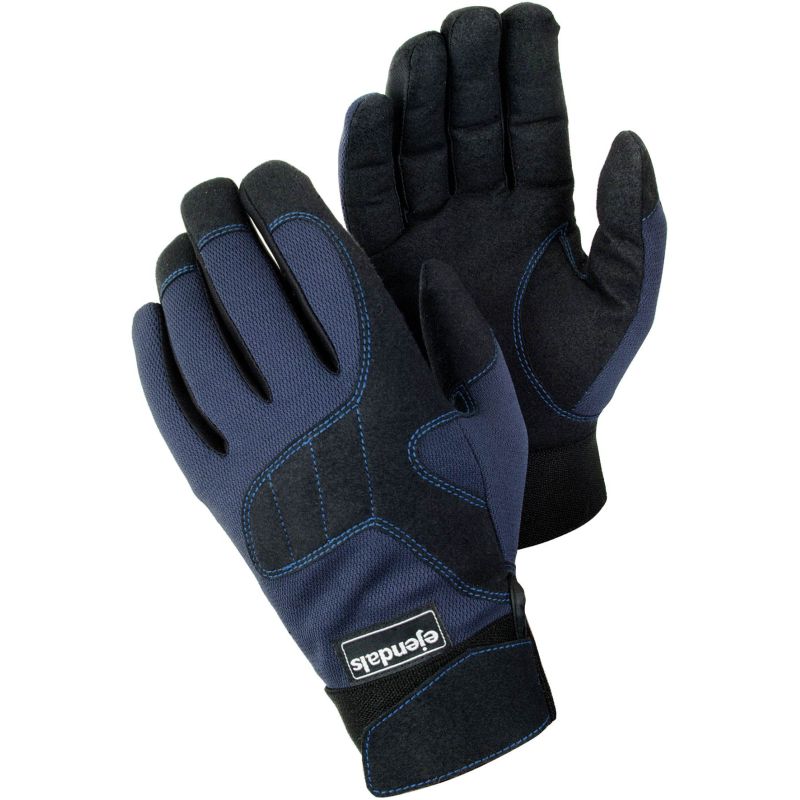 Why We Love Them...
✔ Designed using synthetic leather and are chrome free for excellent skin-friendliness
✔ Feature special reinforced fingertips and knuckle protection for mechanical jobs
✔ Hook and loop fixture offers superb fit and comfort
✔ High precision design ideal for many tasks
Suitable For...
✔ Ideal for precision tasks and protecting against mechanical risks
✔ Tasks such as assembly, installation, driving and warehousing
✔ Protecting against contact with dirt
Editor's Verdict: The Ejendals Tegera 320 Fine Assembly Gloves are made from synthetic leather and are chrome free, helping to reduce the chances of you developing irritable skin. The gloves are lightweight and flexible, making them ideal for most handling tasks.
Portwest CT69 AHR+ Nitrile Foam Cut Level F Gloves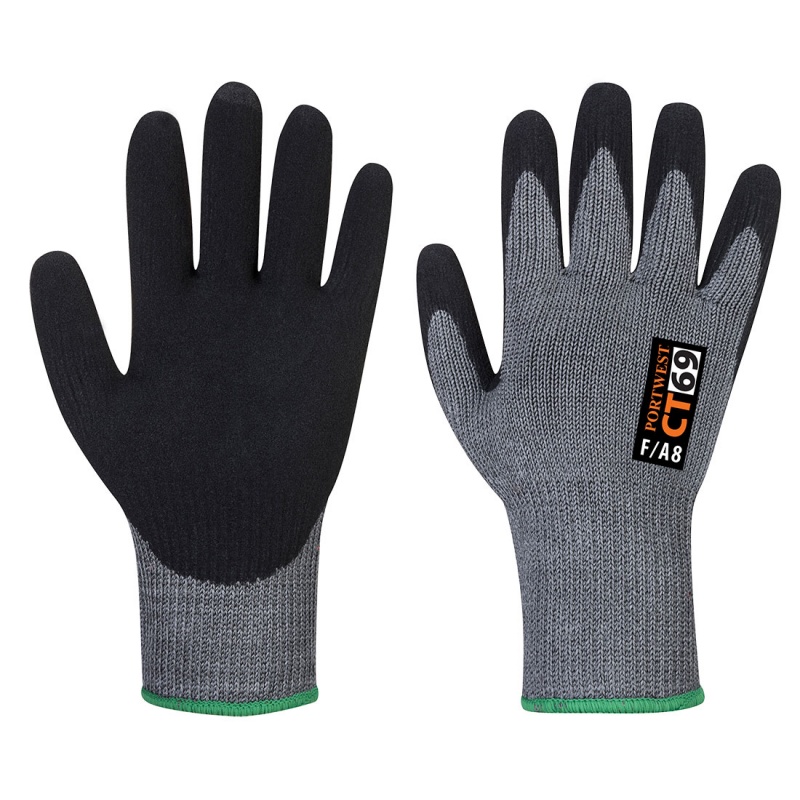 Why We Love Them...
✔ High cut risk gloves that are free from glass and steel fibres for skin irritation
✔ Designed to protect against the highest risk of tasks
✔ Nitrile coating provides a good level of grip in wet weather
✔ Thin liner ideal for high dexterity work
Suitable For...
✔ High cut risk tasks such as engineering and aerospace
✔ Slightly wet and oily working conditions
✔ High precision jobs
Editor's View: The Portwest CT69 AHR+ Nitrile Foam Cut Level F Gloves are the perfect cut risk gloves for anyone with sensitive skin, with a glass and steel free design that encourages skin health. The gloves combine Cut Level F protection with high dexterity, making them perfect for most precision cut risk jobs.
Maxiflex Active Coated Gloves 34-824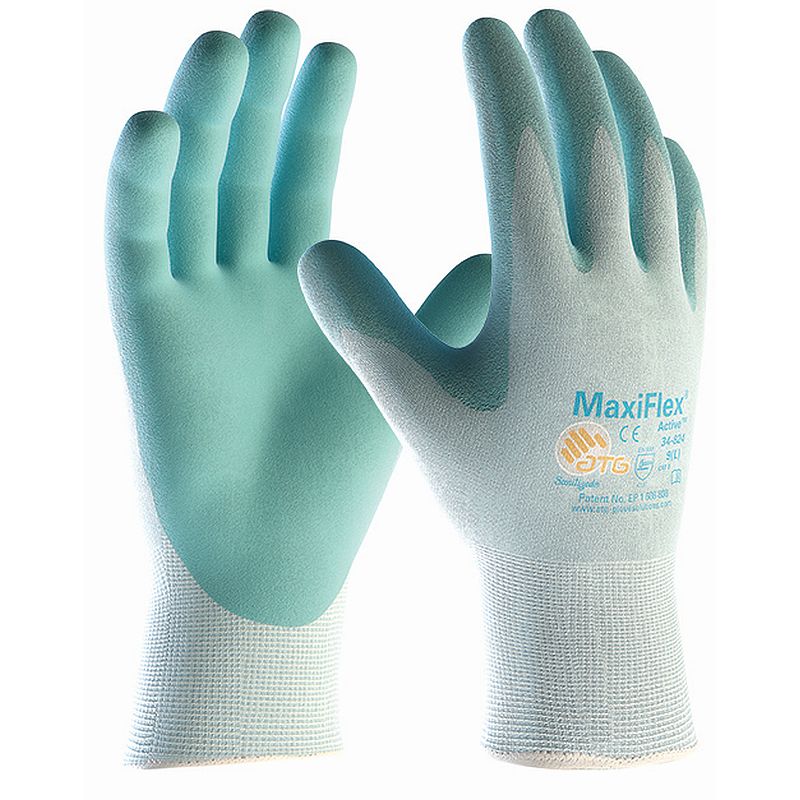 Why We Love Them...
✔ Adhere to the HandCare programme
✔ Manufactured without exposure to SVHC products which are harmful to skin
✔ Skin Health Alliance conforms their skin safe status
✔ Lightweight and flexible for most lower risk handling jobs
Suitable For...
✔ Handling low risk materials
✔ Tasks that require a higher level of dexterity
✔ Handling slippery items
Editor's View: The Maxiflex Active Coated Gloves are manufactured in adherence to the HealthCare programme, meaning that they are not exposed to any SVHC products, which are deemed harmful to skin by the Skin health Alliance. The gloves are ideal for low risk handling tasks outdoors and inside.
Extra Soft Triple Dipped PVC Gauntlets R530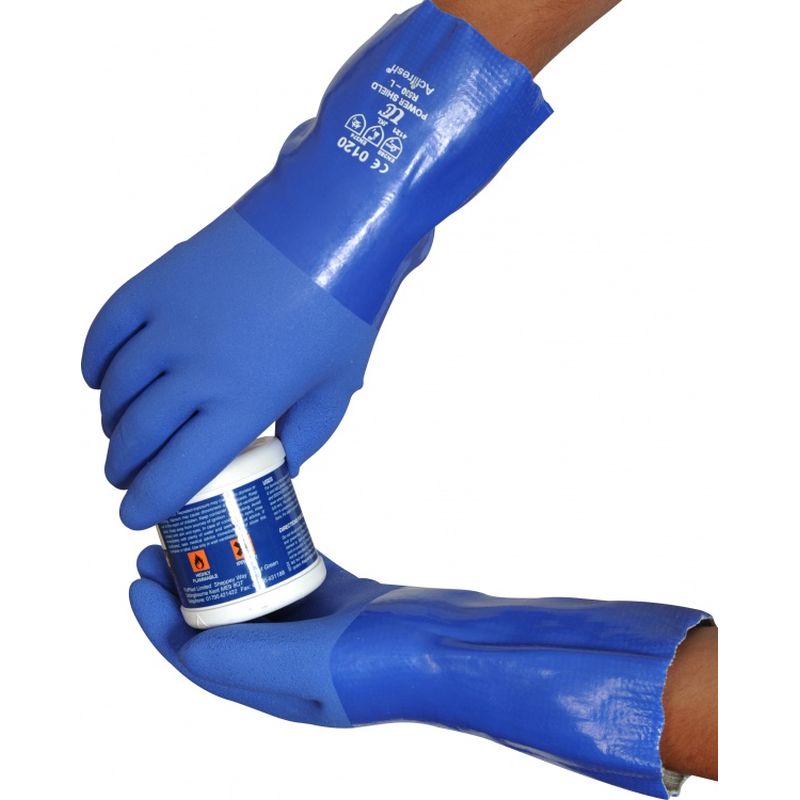 Why We Love Them...
✔ Sanitised hand function with REACH compliant and Phthalate free formulation
✔ Chemical resistant for using with chemicals
✔ Suitable for use with food, oil and water
✔ Good abrasion resistance and high grip for handling
Suitable For...
✔ Working with chemicals, oil and water
✔ Use in the food industries
✔ Providing grip when handling slippery items
Editor's View: The Triple Dipped PVC Gauntlets R350 use a sanitised hygiene function that works with a interlock lining, helping to provide hygiene, freshness and odour repellence while providing protection against chemicals, food, oils and water. The gloves are REACH compliant and have a Phthalate free formulation, ensuring skin health.
Our Best Disposable Gloves for Sensitive Skin
Nitrex NGN06 Accelerator-Free Nitrile Examination Gloves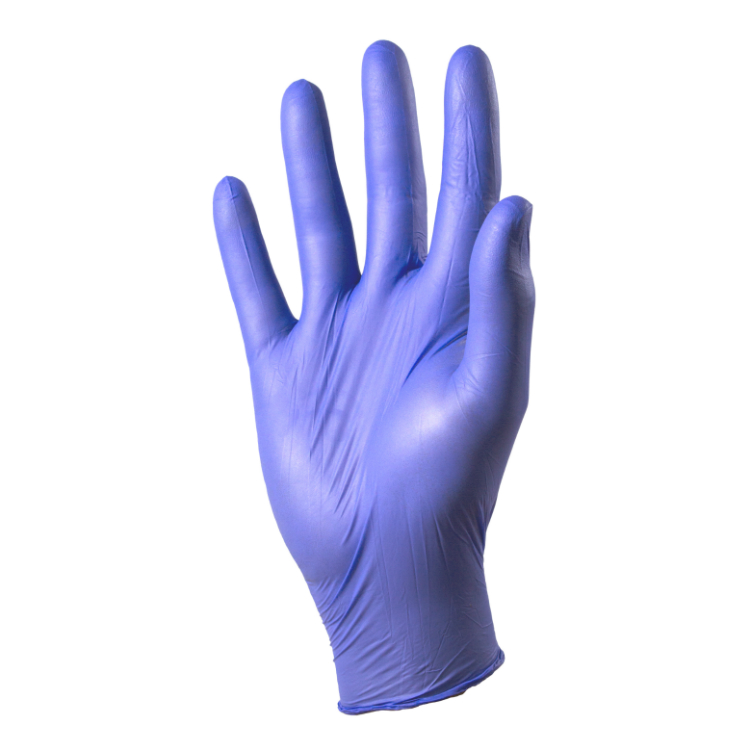 Why We Love Them...
✔ Designed using technology that is sulphur and accelerator free
✔ Prevents Type IV hyper sensitivity which is caused by these substances
✔ Can prevent allergic reactions in the skin
✔ Designed only using nitrile for good strength, grip and protection
Suitable For...
✔ Those with sensitive skin
✔ Patient care, care home work, dentistry and more
✔ Extra protection in clinical tasks
Editor's View: The Nitrex NGN06 Accelerator-Free Nitrile Examination Gloves are manufactured using unique technology that prevents Type IV hypersensitivity, the type of sensitivity caused by sulphur and accelerators. These gloves are perfect for care homes, clinical hygiene and more.
Our Best Accessories for Glove Dermatitis
Our final two products are both accessories that are designed to help treat irritable skin. The first of which is the O'Keefe's Cream, which is designed to draw moisture to the skin to tackle skin health. The second option is Gloves in a Bottle, which can revive irritable hands in just one month!
While O'Keefe's Cream can prevent irritable hands from becoming a problem, Gloves in a Bottle is better suited to those with serious skin conditions. Both items can make life easier for any worker, especially during the cold winter months.
Make Sure You Buy the Right Skin-Friendly Gloves
Here at SafetyGloves.co.uk we sell a wide range of skin-friendly work gloves. To view our full range, don't forget to check out our Uvex ProDerm Range, or head over to our Sensitive Skin category.
Do you suffer from skin irritation and need to use work gloves? Get in touch with us via the comments below or on our Facebook and Twitter pages. Browse the full Uvex ProDerm range today!