Wednesday, 23 January 2019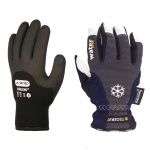 Two gloves that are causing ripples across the glove market are the Ejendals Tegera 295 Gloves and the Skytec Argon Gloves. Both protect your hands from the cold and wet, keeping your hands warm and snug, and offering enough protection that you can work on outdoor tasks with your hands safely protected inside your gloves. If you're in the group of people wondering which one of these top-selling gloves to buy, then this comparison guide will hopefully shed some light and make your decision easier.
Tuesday, 27 November 2018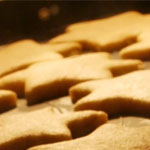 Many of us feel that a tea towel or cloth is all that we need to retrieve a hot pan from the oven, but for professional kitchens and cooking enthusiasts, this simply won't cut it. Oven gloves are gloves designed to be used to handle hot items, perfect for people working in the food industry and also for other businesses that utilise ovens. It doesn't end there though, so we'll provide a quick breakdown to truly answer the question: What Are Oven Gloves?
Tuesday, 27 November 2018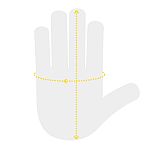 When selecting the right gloves for you, your main consideration should be the protection they provide, and how well they're suited to your particular application. It doesn't end there, though, as perhaps the most important thing to do when buying your gloves is to make sure you've selected the right size. While we try to make this as simple as possible here at SafetyGloves.co.uk, we thought we'd provide a quick breakdown to show you How to Measure Your Hands for Gloves.
Friday, 23 November 2018 | Admin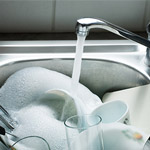 Are you looking for a pair of long washing up gloves? If so, you've come to the right place. At SafetyGloves.co.uk, we take your safety seriously, which is why we've written a blog about what our Best Washing Up Gloves are!
Friday, 2 November 2018
Once the temperatures begin to drop, outside work quickly becomes a lot more challenging than it is in the warmer months. Whether you work in outdoor construction or carpentry, forestry, landscaping, or fishing, you know how important it is to keep your body warm and comfortable throughout the day. If you follow these few basic guidelines that we've prepared, you can keep your body in optimal condition even in freezing weather.
Thursday, 18 October 2018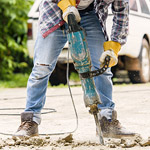 If you work with concrete breakers, hammer drills, chipping hammers, chainsaws and any other piece of equipment that causes high energy vibration, you're at risk of developing Hand Arm Vibration Syndrome (HAVS). Initially known as Vibration White Finger (VWF), the government have estimated that there are up to 288,000 suffers in the UK alone. This article explains the dangers of HAVS, demonstrating who should be concerned, and what steps you can take to prevent it.
Thursday, 26 July 2018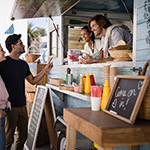 Street food is in, and with it a whole bunch of trendy, young hipsters are taking to food vans, rib shacks, butchers and grills in their bid to be the next hot spot in artisan eateries. Chance is you know somewhere selling the latest in authentic street food and whether you're selling curry down Brick Lane or grilling meat in a festival food truck, you're going to want to look the part, so we've created this guide to show you How to Look Cool When Preparing Food.
Thursday, 5 July 2018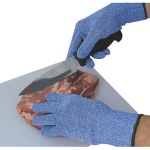 Anyone who works with food, whether it be a chef in a professional kitchen, a member of staff in a fast food restaurant, or someone at home cooking for guests, shares a common enemy: food contamination. Thankfully a brand-new, innovative and versatile product from Polyco has hit our shelves, and these gloves promise to make the problem of food contamination a thing of the past: Introducing Bladeshades, level 5 cut-resistant gloves that allow you to prevent cross contamination of food by being provided in four different colours.
Wednesday, 27 June 2018 | Admin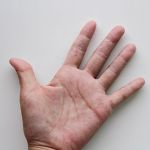 Hand protection is not optional – it's a vital part of PPE (personal protective equipment) across a huge range of industries and applications. This makes things hard for those who suffer from sensitive skin, because most work gloves aren't designed to reduce skin irritation, and in some cases, may even be the cause of it. To find out more about the Best Gloves for Sensitive Skin, read our blog!
Wednesday, 20 June 2018 | Admin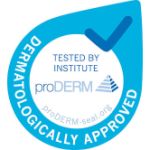 Proper use of safety gloves is vital to work safety across an incredible variety of industries. Unfortunately, there are some cases where wearing safety gloves can also bring negative consequences. Read on to find out more about Glove-Related Contact Dermatitis and How to Prevent It. Here at SafetyGloves.co.uk, we have a range of gloves suitable for dermatitis sufferers.