Thursday, 5 December 2019
There are plenty of glove coatings available, however usually you will find that you have to make a choice between latex, nitrile, and polyurethane. Each coat is different, so we've created this handy guide to make your choice easier.
Thursday, 28 November 2019
We've created this handy little guide, giving you the ins and outs of disposable gloves and what kind you need to buy. Hopefully, you'll be ready to buy your first pair of powdered or non-powdered disposable gloves.
Friday, 22 November 2019
Welcome to our Winter Waterproof Glove Test. Four of our best winter gloves, pitted against each other to show you exactly what they can do.
Thursday, 26 September 2019
Here at SafetyGloves.co.uk, we've made sure that we have a wide range of thermal gloves. To help you make an informed choice, we've collated what we believe are Our Best Cold-Resistant Gloves of 2019.
Wednesday, 14 August 2019 | Admin
A significant company across the medical field on both sides of the Atlantic, Cardinal Health also manufacture some excellent surgical gloves with a variety of qualities for different applications. Find out more in our brand focus blog.
Thursday, 8 August 2019
It's actually possible for hot chillies to burn through rubber gloves. To help people who work with extremely hot chillies, we've created this guide describing the gloves for the job!
Wednesday, 7 August 2019 | Admin
Founded in France in the 1970s, Delta Plus have proven themselves an exceptional manufacturer of gloves and PPE in general, and have steadily move into the global arena. Find out more about Delta Plus Gloves in our brand focus blog.
Thursday, 25 July 2019 | Admin
At the very forefront of the gloves industry, Ansell Gloves have been in business for just over 125 years. Learn more about their unique history and excellent selection of industry specific gloves in this brand focus blog.
Wednesday, 17 July 2019 | Admin
Experts in single-use gloves of all kinds, Unigloves manufacture gloves for a variety of specific and general industry applications. Find out more about what makes Unigloves industry leaders in our new Brand Focus blog.
Thursday, 11 July 2019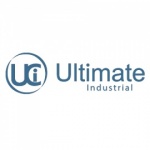 This short guide looks into your favourite PPE brand, Ultimate Industrial, giving you the lowdown on their back story, their best work gloves and the gloves we would recommend for your industry.