Thursday, 18 October 2018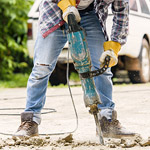 If you work with concrete breakers, hammer drills, chipping hammers, chainsaws and any other piece of equipment that causes high energy vibration, you're at risk of developing Hand Arm Vibration Syndrome (HAVS). Initially known as Vibration White Finger (VWF), the government have estimated that there are up to 288,000 suffers in the UK alone. This article explains the dangers of HAVS, demonstrating who should be concerned, and what steps you can take to prevent it.
Thursday, 26 July 2018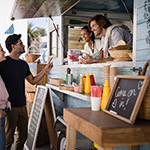 Street food is in, and with it a whole bunch of trendy, young hipsters are taking to food vans, rib shacks, butchers and grills in their bid to be the next hot spot in artisan eateries. Chance is you know somewhere selling the latest in authentic street food and whether you're selling curry down Brick Lane or grilling meat in a festival food truck, you're going to want to look the part, so we've created this guide to show you How to Look Cool When Preparing Food.
Thursday, 5 July 2018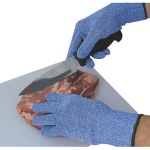 Anyone who works with food, whether it be a chef in a professional kitchen, a member of staff in a fast food restaurant, or someone at home cooking for guests, shares a common enemy: food contamination. Thankfully a brand-new, innovative and versatile product from Polyco has hit our shelves, and these gloves promise to make the problem of food contamination a thing of the past: Introducing Bladeshades, level 5 cut-resistant gloves that allow you to prevent cross contamination of food by being provided in four different colours.
Wednesday, 27 June 2018 | Admin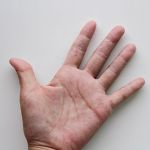 Hand protection is not optional – it's a vital part of PPE (personal protective equipment) across a huge range of industries and applications. This makes things hard for those who suffer from sensitive skin, because most work gloves aren't designed to reduce skin irritation, and in some cases, may even be the cause of it. To find out more about the Best Gloves for Sensitive Skin, read our blog!
Wednesday, 20 June 2018 | Admin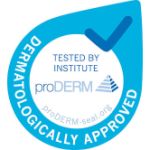 Proper use of safety gloves is vital to work safety across an incredible variety of industries. Unfortunately, there are some cases where wearing safety gloves can also bring negative consequences. Read on to find out more about Glove-Related Contact Dermatitis and How to Prevent It. Here at SafetyGloves.co.uk, we have a range of gloves suitable for dermatitis sufferers.
Friday, 11 May 2018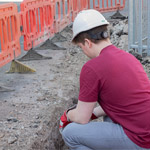 Construction work can be tough at the best of times, but under the searing summer sun, time on-site can feel like torture. Luckily, it doesn't have to be this way, as there are plenty of ways to beat the heat while staying productive in the sun. In this article, we'll share the best tips to help you Learn How to Keep Cool On-Site, as well as one new and innovative solution that may be the best of them all!
Thursday, 16 November 2017 | Admin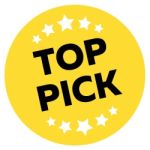 If you've been browsing our site recently, you may have noticed the appearance of a new symbol on some of our products. We sell over a thousand different models of safety gloves here at SafetyGloves.co.uk, and only the select few receive this endorsement. Read on to find out exactly what that means.
1 Comment
Thursday, 22 June 2017 |
Admin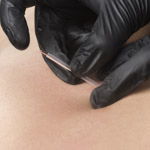 Often, a glove that claims to be needlestick resistant may have a poor puncture resistance rating, causing confusion for our customers. How can a glove be expected to stop something as sharp as a hypodermic needle if it fails to hold its own against standard puncture hazards? Read our guide to find out.
Thursday, 7 July 2016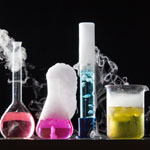 If you're working with chemicals, you'll definitely be aware of the importance of having the right safety gloves for the task. Find the right gloves for your needs with our helpful table!
Thursday, 13 August 2015 | Admin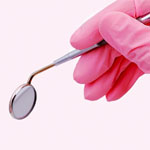 Itís safety first at Safety Gloves, where we donít settle for anything less than you total protection, thereís not many people we know who share our enthusiasm, but we reckon your EN 455 glove-wearing doctor is probably one of them.