Thursday, 20 June 2019
EN standards are often found on the back of the gloves to measure abrasion, cuts and more. Often, you'll find numbers representing other standards, such as ANSI. Learn about the difference between EN and ANSI standards with this short guide.
Thursday, 20 June 2019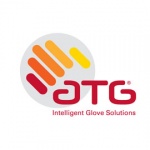 ATG have developed a range of gloves that offer reliability, quality, affordability, productivity and best of all, protection. This article looks into ATG Gloves, explaining how they've used technology to take over the glove industry.
Wednesday, 19 June 2019
By deploying an extremely resistant chainmail construction, Honeywell Gloves are able to manufacture specialised work gloves for the food industry. Applications of these gloves include butchery and oyster shucking, where the need for cut and puncture protection is great.
Wednesday, 12 June 2019
Building on almost 100 years of history in protective workwear, Blackrock Gloves provide exceptional quality without compromising on quality. Their smart phone touchscreen gloves are expanding what we can expect from work wear. Find out more in our blog.
Thursday, 6 June 2019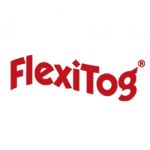 When it comes to protecting your hands when you're working in sub-zero temperatures, you want to use gloves that you can trust. Learn why FlexiTog are trusted by freezer workers, arctic explorers and daredevils alike, with this short guide.
Wednesday, 5 June 2019
Ejendals Tegara gloves are at the forefront of quality for thermal insulation work gloves, but they also excel in work gloves of all kinds. Learn more about the innovative research and technology of this Swedish company in our blog.
Wednesday, 5 June 2019
Briers Gloves are deserving of their reputation as exceptional gardening gloves. Catering to every skill of gardener, their toughest gloves are great for brambles or sharper objects and their softer gloves feature finger sensitivity that is rarely matched.
Friday, 31 May 2019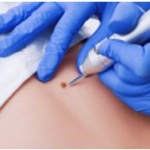 As liquid nitrogen is extremely dangerous, it's important to protect your hands from a serious injury. This article explains why liquid nitrogen is dangerous and what it is used for, and lists our best gloves for protecting against the substance.
Wednesday, 29 May 2019
Few grip technologies can compete with Towa Gloves' MicroFinish grip technology for performance in wet, dry and oily conditions. From their origins in Japan over 70 years ago, Towa have fast become world-leaders. Learn more in our brand focus blog.
Wednesday, 22 May 2019
Aurelia Gloves are the fastest growing disposable gloves brand across Europe. They produce a wide range of medical and non-medical disposable gloves which are ideal for a range of industries, from healthcare, to dentistry, to laboratory work, to catering.