Tuesday, 17 July 2018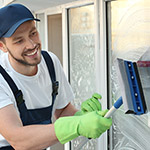 Window cleaners put themselves in contact with all sorts of harsh chemicals on a day-to-day basis, all so that homes and businesses can enjoy an unobstructed, clear view of the world around them. At SafetyGloves.co.uk, we've had our experts hand-pick a selection of the Best Window Cleaning Gloves, taking into consideration feedback from our window-cleaning customers about the gloves that work best for them on the job. These gloves provide all the grip, dexterity and protection needed to save your skin and leave your windows looking crystal clear.
Thursday, 12 July 2018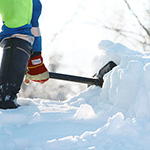 Thermal Gloves and Waterproof Gloves are well suited to many different environments, but sometimes a glove needs to have both qualities. When working in winter you can be met with harsh winds and rain, and when working with water the temperature only has to be a few degrees above zero to cause serious health conditions. Taking into account cold resistance, glove material, dexterity and price, we've compiled this list of Our Best Thermal Waterproof Work Gloves so that you know which gloves to buy for next winter.
Tuesday, 10 July 2018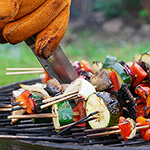 Summer is finally in full swing, and while for some that means beaches, parks and swimming, many of us are really looking forward to those long summer afternoons spent over a barbecue. That's where our glove experts at SafetyGloves.co.uk come in, as they've put together a list of Our Best BBQ Gloves to protect you from burns at the grill so you can put all your attention into producing the best flame-cooked meal possible.
Tuesday, 10 July 2018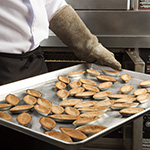 Burns: we're all familiar with them, and we all understand why we need to avoid them. Despite this, they remain one of the most common kitchen injuries, and one that we seem to be unable to cut out of our lives. Luckily, the solution is out there, as oven gloves with fingers provide you with more dexterity and better control than traditional mitts, providing you with the best protection possible. Read on, and take a look at some of our Best Oven Gloves with Fingers.
Monday, 9 July 2018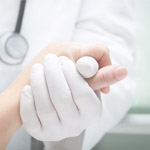 While proper hand protection is important during all medical procedures, it is absolutely crucial when handling chemotherapy medication, as direct skin contact can have potential mutagenic, carcinogenic and teratogenic effects. At SafetyGloves.co.uk we are aware of the importance of choosing the right chemo gloves, which is why we've put together the following list of suggestions for the Best Chemotherapy Gloves that meet all the necessary requirements to keep your hands safe.
Wednesday, 4 July 2018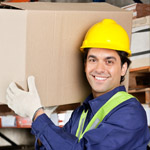 While most loading and unloading tasks can be done with the help of traditional cut-resistant gloves, using gloves that have been designed specifically for this type of work can make the job even easier. Our range of Loading Gloves includes gloves that are not only highly resistant against mechanical risks, but comfortable as well, doing an amazing job of minimising hand fatigue. To help you pick the pair that would suit you best, we've put together this list of suggestions for what we believe to be the Best Loading Gloves.
Wednesday, 4 July 2018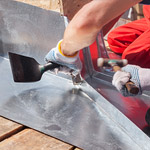 With over 300 pairs of gloves to choose from, the process of finding the right pair of metal handling gloves might seem a bit daunting. While having lots of options allows you to find the product you need, we realise that going over such a vast range can end up taking too much of your time. To make this easier for you, we've put together a list of Top 5 Metal Handling Gloves that includes our top picks based on the versatility and protective qualities of each product.
Tuesday, 3 July 2018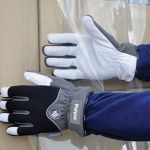 Thermal gloves are just as suitable for outdoor work as they are for use in freezers, cold storage and warehouses. Here at SafetyGloves.co.uk we know how versatile thermal gloves can be, which is why we stock them in virtually every possible material, shape and size. If you find all the different alternatives a bit daunting, we might be able to help you out with a few suggestions from our list of Top 5 Thermal Work Gloves.
Tuesday, 3 July 2018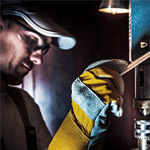 Different industrial tasks will all require specialised gloves that protect you from a range of hazards, from cuts, to chemicals to the cold, so getting the right protection will always start with your choice of gloves. There's an endless supply of gloves out there, but not all are created equal, so we at SafetyGloves.co.uk have put our glove experts to the test to provide their list of Our Top 5 Industrial Gloves.
Monday, 2 July 2018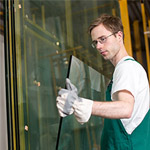 Glass handling calls for gloves that have more to offer than just outstanding cut resistance and protection against abrasions, scratches and slashes. They need to be dexterous enough to allow you to do the work at your maximum capacity, and not inhibit your range of motion in any way. Here at SafetyGloves.co.uk we stock a range of gloves that are well suited for glass handling, and while the choice is ultimately yours to make, we do have a few recommendations that can help you find the right pair for your needs sooner.