Thursday, 26 September 2019
Here at SafetyGloves.co.uk, we've made sure that we have a wide range of thermal gloves. To help you make an informed choice, we've collated what we believe are Our Best Cold-Resistant Gloves of 2019.
Thursday, 19 September 2019
Knowing which impact resistant gloves to buy can be difficult, especially as they tend to be more expensive than your ordinary gloves. This article explains our top anti-impact gloves, helping you to make the right choice
Thursday, 19 September 2019
One thing all of our winter gardening gloves have in common is warmth, perfect for those chilly outdoor morning. Taking into account everything you might need for winter gardening, here are our Top 6 Winter Gardening Gloves for 2019.
Thursday, 12 September 2019
Portwest have gloves for every industry, with their affordable, high-quality products offering superb protection against a range of risks. We've narrowed our selection down into our Top 5 Portwest Gloves, helping you to make the right choice.
Thursday, 12 September 2019
We would be the first to recommend Ansell for anyone who requires work gloves. We've compiled this list of Top 5 Ansell Gloves, which will hopefully make your choice easier when it comes to buying your Ansell Gloves.
Monday, 22 July 2019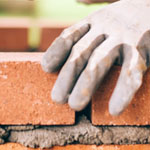 A day of bricklaying can be tough on your hands, and most gloves simply won't cut it. We've had our experts pick their Best Bricklaying Gloves of 2019, providing you with all the protection, dexterity and grip you need.
Friday, 31 May 2019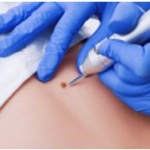 As liquid nitrogen is extremely dangerous, it's important to protect your hands from a serious injury. This article explains why liquid nitrogen is dangerous and what it is used for, and lists our best gloves for protecting against the substance.
Tuesday, 7 May 2019 | Admin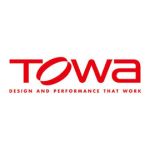 We stock a broad selection of Towa Gloves that can easily meet your requirements. To help you find the right pair more easily, we've rounded up our Top 5 Towa Gloves for all the most common areas of use.
Thursday, 25 April 2019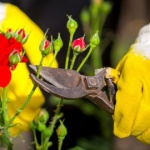 Whether you want to prune roses or weed your garden, we have a wide selection of gardening gloves that will keep your hands protected. This article demonstrates Our Best Gardening Gloves, allowing you to prepare the garden this summer.
Wednesday, 20 February 2019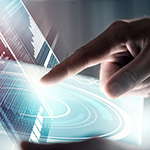 With well over 2000 pairs of high-quality gloves, it can be difficult to find your perfect pair. With our new Product Finder, you can find the ideal gloves for any situation without having to trawl through hundreds of listings. Simply choose the use and the type of glove that you would like and see the most relevant products that we have to offer.