Friday, 31 May 2019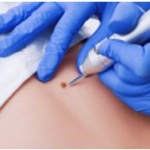 As liquid nitrogen is extremely dangerous, it's important to protect your hands from a serious injury. This article explains why liquid nitrogen is dangerous and what it is used for, and lists our best gloves for protecting against the substance.
Tuesday, 7 May 2019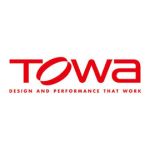 We stock a broad selection of Towa Gloves that can easily meet your requirements. To help you find the right pair more easily, we've rounded up our Top 5 Towa Gloves for all the most common areas of use.
Thursday, 25 April 2019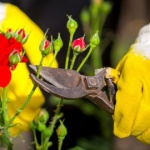 Whether you want to prune roses or weed your garden, we have a wide selection of gardening gloves that will keep your hands protected. This article demonstrates Our Best Gardening Gloves, allowing you to prepare the garden this summer.
Wednesday, 20 February 2019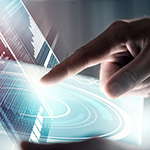 With well over 2000 pairs of high-quality gloves, it can be difficult to find your perfect pair. With our new Product Finder, you can find the ideal gloves for any situation without having to trawl through hundreds of listings. Simply choose the use and the type of glove that you would like and see the most relevant products that we have to offer.
Thursday, 27 September 2018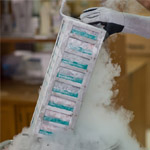 Winter is fast approaching and if you work outdoors, you'll want to start thinking about getting in some new gloves for winter. The cold can leave you unproductive as your hands and fingers can become painful and freeze up. The extreme cold can do much worse, and start to cause frostbite if you're left open to the elements for too long. We have a wide range of gloves that are well suited to extreme cold conditions, so we've created this list of Our Best Gloves for the Extreme Cold.
Thursday, 13 September 2018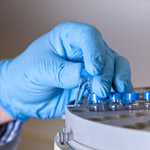 Blue disposable gloves are common throughout the healthcare and food professions. Their lighter appearance is ideal for spotting dirt or contamination, while their aesthetic appearance is less threatening than a darker glove which is ideal for a healthcare environment. Ranging from latex to nitrile to vinyl, we have a wide range of blue disposable gloves suitable for a wide range of industries. Taking into account things such durability, flexibility, and appearance, we have collated this list of gloves that we believe are Our Best Blue Disposable Gloves.
Monday, 13 August 2018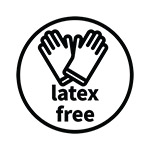 Latex has been a popular disposable glove material for decades because it offers high elasticity and superior grip, and is suitable for use in the food and healthcare professions. However, latex has also been known to cause allergies and bad reactions in up to 10% of glove users, which has led to an increase in vinyl and nitrile disposable gloves. In case you're wondering what the Best Latex-Free Disposable Gloves are, we've created this list of all the gloves that we believe deserve your attention.
Thursday, 26 July 2018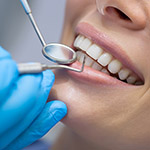 Dentistry gloves must prevent harmful bacteria from passing between the dentist and the patient, therefore the dentist has a vital role in selecting the right dentistry gloves for the job. Getting the choice wrong could lead to switching the gloves more often than necessary, and the last thing you want during a dentistry procedure is for the gloves to break during use. We stock a wide range of medical standard gloves here at Safety Gloves so we've compiled this list of Our Best Dentist Gloves to help you choose the best for you.
Wednesday, 25 July 2018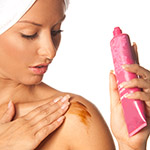 Whether you're looking for protective gloves to use at home, or want to stock up on fake tanning gloves for your salon, here at SafetyGloves.co.uk we've got you covered. Our broad range of gloves is suitable for virtually any activity, and fake tanning is no exception. Read on to find out what our top suggestions for the Best Fake Tan Nitrile Gloves are and what it is that made us fall in love with them.
Tuesday, 17 July 2018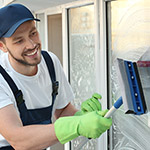 Window cleaners put themselves in contact with all sorts of harsh chemicals on a day-to-day basis, all so that homes and businesses can enjoy an unobstructed, clear view of the world around them. At SafetyGloves.co.uk, we've had our experts hand-pick a selection of the Best Window Cleaning Gloves, taking into consideration feedback from our window-cleaning customers about the gloves that work best for them on the job. These gloves provide all the grip, dexterity and protection needed to save your skin and leave your windows looking crystal clear.