Best Work Gloves for Summer
Tuesday, 30 January 2018
Working outside in hot conditions can be brutal, especially when you have to wear heavy, tough gloves to keep your hands protected. These gloves often boast about guarding your hands against all kinds of elements, but few are designed to keep your hands comfortable on a hot day as well. Breathable and protective work gloves are out there though, and with a bit of research, you can find gloves that will help you get the job done in comfort.
At SafetyGloves.co.uk, we know a thing or two about gloves, so we've taken the liberty of hand-picking some of our favourite gloves for working in hot weather. These gloves offer the same protection as others, but are made to be breathable to reduce sweat and heat around your hands. The summer doesn't have to make work on-site miserable, and with these gloves, it won't. Read on to see the Best Work Gloves for Summer for yourself.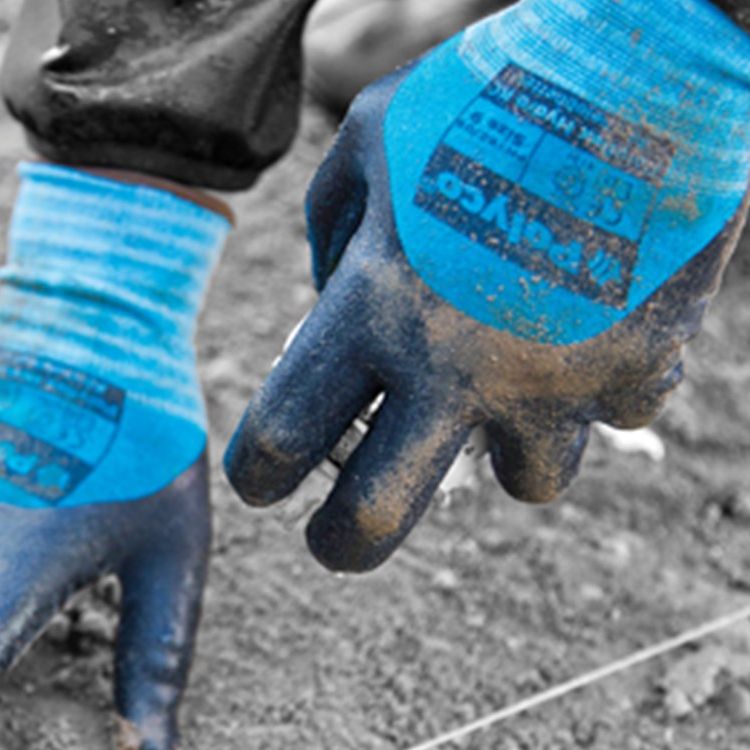 Polyco Polyflex Hydro KC PHYKC Safety Gloves
Hot weather work isn't always dry, but you don't have to sacrifice protection from muck and debris to keep your hands comfortable. The Polyco Polyflex Hydro KC PHYCKC Safety Gloves are knitted and water-repellent, providing you with a perfect mix of comfort and protection.
These gloves feature a hydrophobic solution coating to keep your hands dry in wet conditions, while a lightweight and breathable liner allows air to flow around your hands. The nitrile foam palm coating provides excellent cushioning, protection and grip to your palms, allowing you full grip and dexterity in any conditions. With a nylon elastane liner and touchscreen sensitivity, these gloves are hard to beat for comfort and versatility.
Key Features: Water-resistant, nitrile foam palm, breathable liner with touchscreen sensitivity.
Shop Now
Stay Cool While You Work This SUmmer
After laying out some of the main strengths of our favourite breathable work gloves for summer, it's time to apply this info to your working conditions and decide which pair is best for you. Whether you're looking for protection and comfort during light, medium or heavier work applications, the perfect glove for you is there for the taking. So think about what you'll be using these gloves for, weigh up the pros and cons, and get ready to enjoy comfortable, efficient hands in even the hottest, sweatiest conditions!
Not convinced, or want to take a look for yourself? Check out our entire range of Breathable Summer Work Gloves!
Have any questions, or anything to add? Tell us in the comments below, or find us on Facebook and Twitter!