Best Cut Resistant Gloves for Kitchens
Wednesday, 13 June 2018
If you work in food preparation, it is likely that you will know the dangers that come along with using a knife all day. Even the most careful and experienced chefs and cooks can find themselves with cuts and lacerations all over their hands if they don't take adequate steps to protect themselves. While it may seem that cut resistant gloves might be the solution to this, there is the added complication of finding gloves that are suitable for contact with food.
Here at SafetyGloves.co.uk, we have a wide selection of cut resistant gloves, but you may be wondering "which cut resistant gloves are best for the kitchen?" Don't worry – our experts have narrowed our range down to five highly resistant gloves that can be used with food.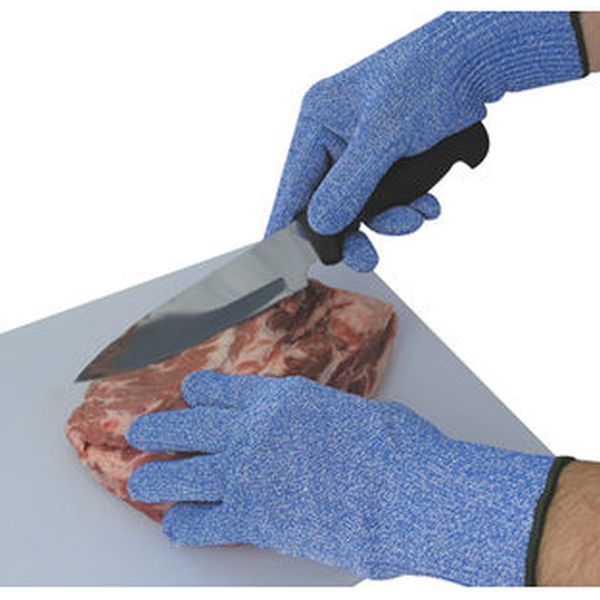 Polyco Bladeshades Seamless Knitted Cut Resistant Glove
A versatile glove that is a boon to any kitchen, the Polyco Bladeshades Seamless Knitted Cut Resistant Glove has been selected by our product experts as the Top Pick for Food Preparation and it's easy to understand why! As well as having level 5 cut resistance (the highest level attainable), the Bladeshades are available in a variety of colours, which can help to prevent cross-contamination. One of our best selling gloves, users love the comfort that is offered by the seamless design, proving that protection doesn't have to impede performance.
Key Features: Seamless design; Cut level 5 protection; single glove; available in six colours to prevent cross-contamination.
Shop Now
Whatever you are preparing for, we have the perfect product for you! You can check out our full ranges of Cut Resistant Gloves and Food Preparation Gloves for a greater selection of available gloves.
Do you use gloves for food preparation? Let us know in the comments below or get in touch with us on Twitter or Facebook!