Thursday, 5 December 2019
There are plenty of glove coatings available, however usually you will find that you have to make a choice between latex, nitrile, and polyurethane. Each coat is different, so we've created this handy guide to make your choice easier.
Thursday, 28 November 2019
We've created this handy little guide, giving you the ins and outs of disposable gloves and what kind you need to buy. Hopefully, you'll be ready to buy your first pair of powdered or non-powdered disposable gloves.
Friday, 22 November 2019
Welcome to our Winter Waterproof Glove Test. Four of our best winter gloves, pitted against each other to show you exactly what they can do.
Thursday, 26 September 2019
Here at SafetyGloves.co.uk, we've made sure that we have a wide range of thermal gloves. To help you make an informed choice, we've collated what we believe are Our Best Cold-Resistant Gloves of 2019.
Thursday, 5 September 2019
Snickers gloves are a true product of their environment, built for harsh Scandinavian winters with a focus on cold handling, water resistance and mechanical protection. Learn about Snickers here, with our short introductory guide.
Thursday, 8 August 2019
It's actually possible for hot chillies to burn through rubber gloves. To help people who work with extremely hot chillies, we've created this guide describing the gloves for the job!
Thursday, 11 July 2019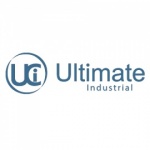 This short guide looks into your favourite PPE brand, Ultimate Industrial, giving you the lowdown on their back story, their best work gloves and the gloves we would recommend for your industry.
Thursday, 27 June 2019
If you want to buy MaxiCut Gloves, you might be wondering which ones to buy. To help you make your decision, we've created this comparative blog that lays down the pros and cons of each.
Thursday, 20 June 2019
EN standards are often found on the back of the gloves to measure abrasion, cuts and more. Often, you'll find numbers representing other standards, such as ANSI. Learn about the difference between EN and ANSI standards with this short guide.
Thursday, 20 June 2019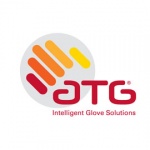 ATG have developed a range of gloves that offer reliability, quality, affordability, productivity and best of all, protection. This article looks into ATG Gloves, explaining how they've used technology to take over the glove industry.