Thursday, 20 June 2019
EN standards are often found on the back of the gloves to measure abrasion, cuts and more. Often, you'll find numbers representing other standards, such as ANSI. Learn about the difference between EN and ANSI standards with this short guide.
Thursday, 20 June 2019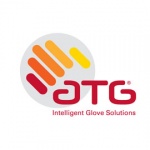 ATG have developed a range of gloves that offer reliability, quality, affordability, productivity and best of all, protection. This article looks into ATG Gloves, explaining how they've used technology to take over the glove industry.
Thursday, 25 April 2019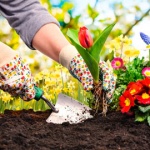 While gardening, thorns demand puncture resistance, sharp twigs demand tear resistance, and extreme weather means that thermal and thick gloves might prove the best option. We've created this guide giving you the lowdown on our gardening gloves range.
Thursday, 21 March 2019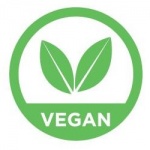 We believe that it is our responsibility to take the time to find vegan-friendly gloves on your behalf. The industry is starting to grow, with variations of wool and leather starting to appear in work, winter and gardening gloves. We've created this little article giving you an Introduction to Vegan Gloves, helping you understand which gloves are vegan, which aren't, and what to look for when buying your vegan gloves.
Thursday, 14 March 2019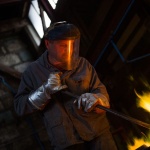 Out of all our gloves, it's heat resistant gloves that you'll want to trust most. Whether you work in foundry with heat that could burn through metal, or you're a chef who will be taking hot trays from the oven, you'll expect that the heat-resistant gloves that you are wearing will protect you from burns. This article quickly explains what EN standards are before giving you the lowdown on EN 407 so you are less likely to put the wrong glove into a molten furnace!
Wednesday, 13 March 2019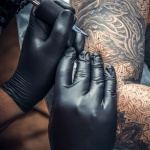 When you buy your disposable gloves you'll want to make sure that you buy the correct glove with the correct material for you. We've devised this short guide explaining the benefits of our top-selling disposable glove materials - latex, nitrile and vinyl. To help you make your choice we've outlined the pros and cons of each material, explaining which task that material is suitable for, and providing you with a few pointers on our top-recommended product for that choice.
Wednesday, 20 February 2019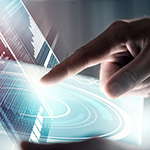 With well over 2000 pairs of high-quality gloves, it can be difficult to find your perfect pair. With our new Product Finder, you can find the ideal gloves for any situation without having to trawl through hundreds of listings. Simply choose the use and the type of glove that you would like and see the most relevant products that we have to offer.
Wednesday, 23 January 2019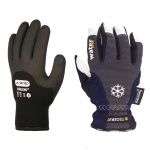 Two gloves that are causing ripples across the glove market are the Ejendals Tegera 295 Gloves and the Skytec Argon Gloves. Both protect your hands from the cold and wet, keeping your hands warm and snug, and offering enough protection that you can work on outdoor tasks with your hands safely protected inside your gloves. If you're in the group of people wondering which one of these top-selling gloves to buy, then this comparison guide will hopefully shed some light and make your decision easier.
Thursday, 29 November 2018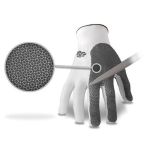 Working with needles demands first rate protection, not just because of the threat from punctures to your skin but also from the infectious and dangerous pathogens, substances and bacteria that they can carry. HexArmor know this and so do the law enforcement, which is why HexArmor use SuperFabric, the only proven needlestick solution. This article explains why HexArmor is valued so highly, showcasing how SuperFabric has helped to place them at the top of the needle-resistant market.
Tuesday, 27 November 2018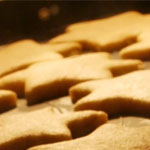 Many of us feel that a tea towel or cloth is all that we need to retrieve a hot pan from the oven, but for professional kitchens and cooking enthusiasts, this simply won't cut it. Oven gloves are gloves designed to be used to handle hot items, perfect for people working in the food industry and also for other businesses that utilise ovens. It doesn't end there though, so we'll provide a quick breakdown to truly answer the question: What Are Oven Gloves?