6 October 2023 | Tania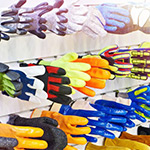 A glove gauge is a term you've likely come across a lot looking through our safety gloves. Read our guide on Understanding Safety Glove Gauges to learn all about what they are, why they matter, and how to choose them.
9 August 2023 | Sharman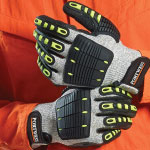 Whether you work on oil rigs, around heavy machinery, or in a warehouse, it's important to protect your hands from dangerous impacts and vibration. This guide to our Best Impact Gloves will help you choose the best pair for you.
15 June 2023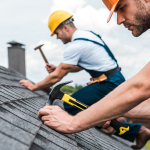 Roofing is a diverse game that demands a lot from your hands. Ensure you're ready for all eventualities by taking a look at our Best Gloves for Roofing.
3 May 2023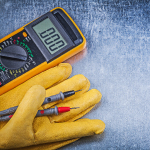 Safety gloves are never more important that when you're working with electricity. Make sure you're wearing the right protection for the job, with our Best Gloves for Electricians.
3 April 2023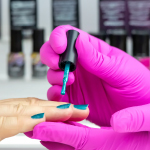 Being a manicurist often means handling various toxic chemicals that can pose a risk to your health. Our guide to the Best Gloves for Nail Technicians offers expert recommendations that have been tested against common industry chemicals to guarantee your safety.
19 January 2023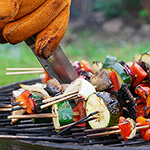 Summer is here, and while for some that means beaches, parks and swimming, many of us are really looking forward to those long summer afternoons spent over a barbecue. That's where our glove experts at SafetyGloves.co.uk come in, as they've put together a list of the Best BBQ Gloves available today.
19 January 2023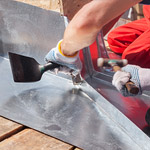 With over 300 pairs of gloves to choose from, the process of finding the right pair of metal handling gloves might seem a bit daunting. While having lots of options allows you to find the product you need, we realise that going over such a vast range can end up taking too much of your time. To make this easier for you, we've put together a list of Top 5 Metal Handling Gloves that includes our top picks based on the versatility and protective qualities of each product.
18 January 2023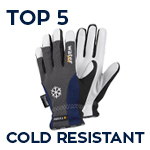 Here at SafetyGloves.co.uk, we've made sure that we have a wide range of thermal gloves. To help you make an informed choice, we've collated what we believe are Our Best Cold-Resistant Gloves.
18 January 2023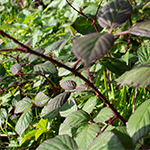 Everyone loves the sweet taste of blackberries, but brambles can be a real nuisance, competing with other plants for nutrients and painfully stinging your hands during handling or pruning. Find the Best Bramble Proof Gardening Gloves with this guide.
17 January 2023 | Eugene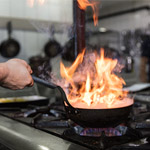 Whether you're taking something out of the oven, handling a hot pan, or removing a reheated dish from the microwave, we all know the consequences of a lack of hand protection. At SafetyGloves.co.uk, we're experts on all sorts of hand protection, so we've taken it upon ourselves to help get the word out about the best oven gloves around with this list of Our Best Coolskin Oven Gloves.