Friday, 16 April 2021 | Sean
Curling hair either at home or in a professional environment can cause a serious burn risk to the hands. Find the Best Heat-Resistant Gloves for Hair with this handy guide.
Friday, 19 March 2021 | Admin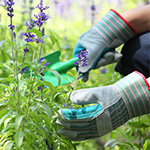 A lovely afternoon in the garden might sound like a relaxed affair, but every gardener knows that some tasks are tougher than others! Make sure you're prepared with our list of the Best Heavy Duty Gardening Gloves!
Thursday, 18 March 2021 | Admin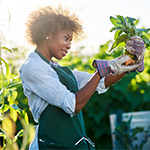 Women have historically been fantastic botanists and gardeners, and their supremacy in the garden remains to this day! These ladies garden gloves are designed specifically for women's hands, and many feature a touch of style simply lacking in their male counterparts. Find the Best Ladies' Gardening Gloves with this handy guide!
Thursday, 18 March 2021 | Admin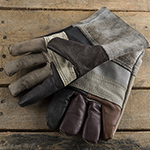 Gardening involves hard work in adverse conditions, which is why a pair of the right heavy duty leather gloves are just what you need to protect your hands from cold, wet and coarse materials. Find the Best Leather Gardening Gloves with this handy guide.
Thursday, 18 March 2021 | Admin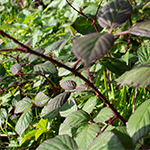 Everyone loves the sweet taste of blackberries, but brambles can be a real nuisance, competing with other plants for nutrients and light and painfully stinging your hands during handling or pruning. Find the Best Bramble Proof Gardening Gloves with this handy guide.
Tuesday, 16 March 2021 | Sam

Working outside in hot conditions can be brutal, especially when you have to wear heavy, tough gloves to keep your hands protected. Don't compromise your safety, read on to learn about our Best Work Gloves for Summer at SafetyGloves.co.uk.
Wednesday, 10 March 2021 | Sean
TraffiGlove are famous for their traffic light system of cut resistance, making them popular on building sites, in glass works, for handling jobs and more. Find the Best TraffiGlove Gloves for you with this handy guide.
2 Comments
Monday, 1 March 2021 |
Sean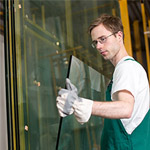 Glass handling comes with many risks, which include not just heat and cuts, but costs from dropping the glass too. View our Best Glass Handling Gloves blog, designed to make your choice easier.
Tuesday, 23 February 2021 | Sean
With Spring on the way, it's time to get out in the garden, but it also means another thing - April showers. Find the Best Waterproof gardening Gloves with our handy guide.
Tuesday, 23 February 2021 | Sam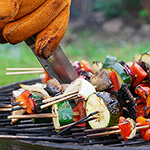 Summer is here, and while for some that means beaches, parks and swimming, many of us are really looking forward to those long summer afternoons spent over a barbecue. That's where our glove experts at SafetyGloves.co.uk come in, as they've put together a list of the Best BBQ Gloves available today.