Best Window Cleaning Gloves
17 July 2018 | Eugene
Window cleaners put themselves in contact with all sorts of harsh chemicals on a day-to-day basis, all so that homes and businesses can enjoy an unobstructed, clear view to the world around them. These chemicals can be tough on the skin if allowed to come into contact, so it's important to ensure the proper hand protection is used. With so many gloves out there, how are you to choose?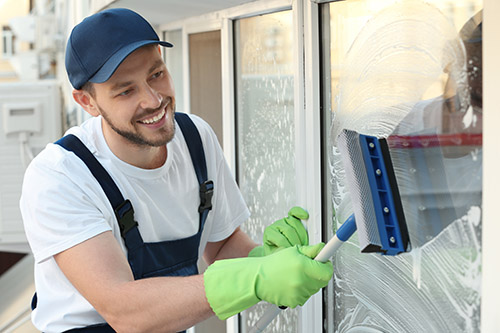 Window cleaning gloves can protect your skin while providing plenty of grip and dexterity
At SafetyGloves.co.uk, we know a thing or two about gloves, and we're here to help. We've had our experts hand-pick a selection of the Best Window Cleaning Gloves, taking into consideration feedback from our window-cleaning customers about the gloves that work best for them on the job. These gloves are tried and tested in the real world, providing all the grip, dexterity and protection needed to save your skin and leave your windows looking crystal clear.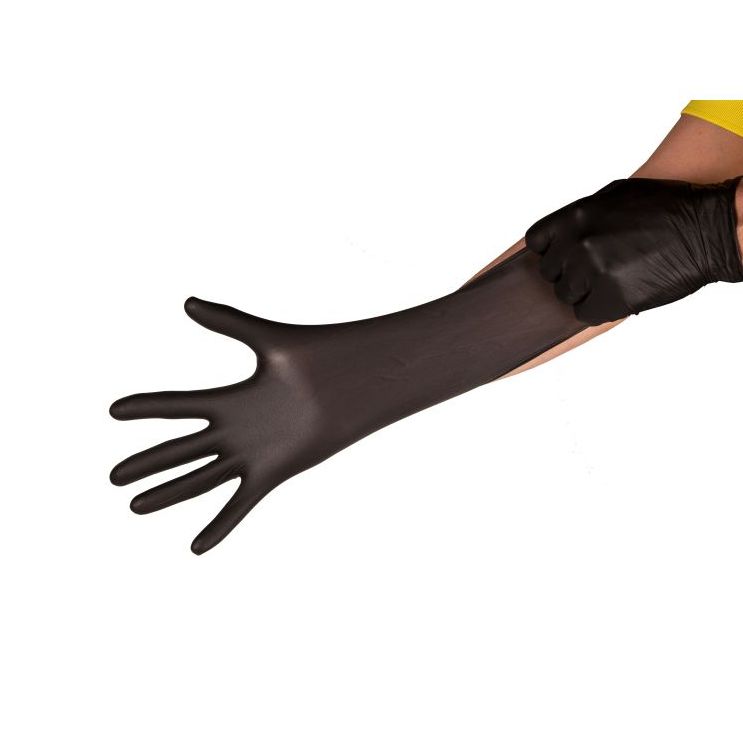 Best Disposable Window Cleaning Gloves
Disposable gloves are an excellent option when dealing with window cleaning chemicals, as it's often much easier to get rid of a chemical-covered glove than deal with a labour-intensive cleaning process. The Black Mamba Disposable Nitrile Gloves BX-BMG are designed to bring an unprecedented level of strength to the disposable glove market, and offer superior strength and tear resistance when compared to other disposables. Providing powerful grip as well as three times the chemical resistance of standard latex and vinyl gloves, the Black Mambas are an ideal option if you're looking for a disposable glove to trust.
Key features: Designed to be extremely tough for a disposable glove; three times the resistance of latex or vinyl.
Shop Now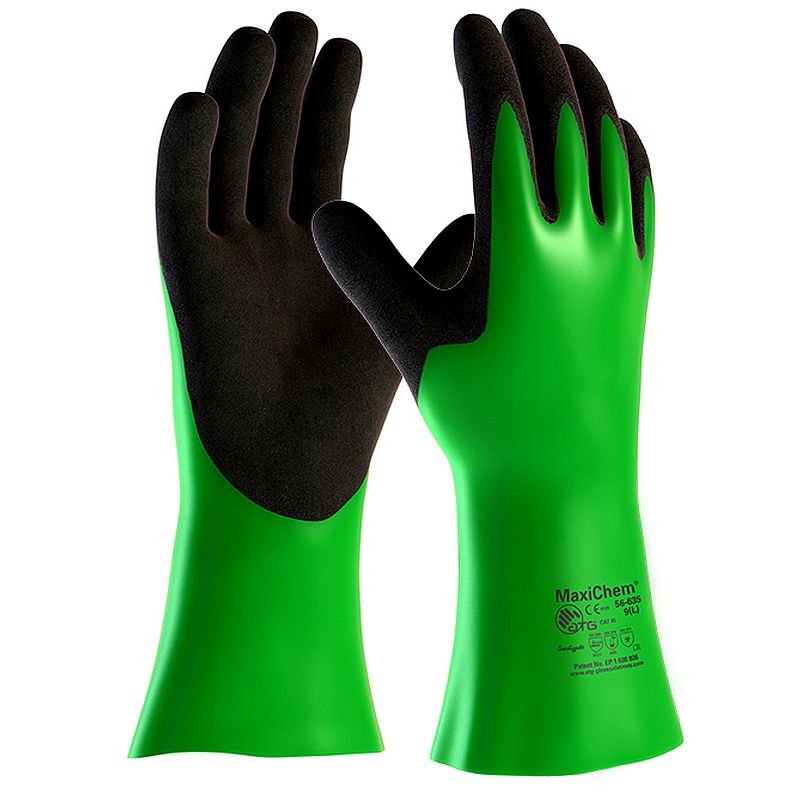 Best Window CLeaning Gloves for Harsh Chemicals
While disposable gloves can be a convenient option, our next pick is built for toughness and reliability above all else. The Maxichem Chemical Resistant Gloves 56-635 are ideal for any window cleaner getting up close and personal with harsh chemicals, and are designed for those who require longer and higher levels of protection than standard gloves. Ultra lightweight for comfort and sensitivity, these robust gloves are tested and certified to EN 374-3, providing peace of mind that they'll protect your hands with powerful chemical resistance.
Key features: Provide powerful chemical resistance; lightweight and comfortable with superior grip.
Shop Now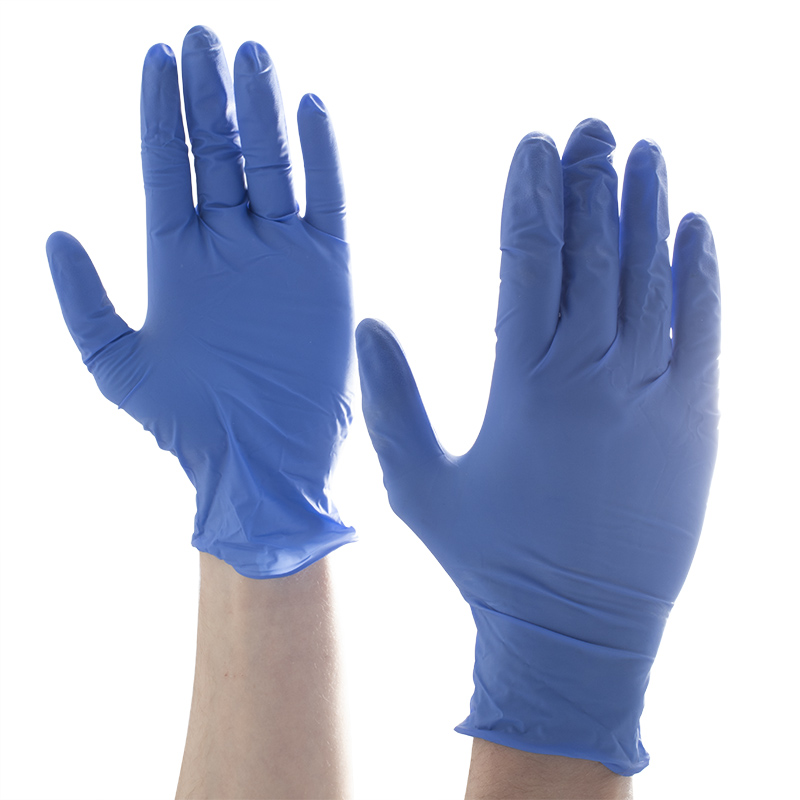 Most Affordable Window CLeaning Gloves
When professional window cleaners come back for a glove again and again, you can no doubt trust in its quality. The Aurelia Robust 9.0 Medical Grade Nitrile Gloves 93895-9 are designed to live up to their name, and feature powerful tensile strength with their 5mil powder-free construction. Medical-grade and ambidexterous, these gloves feature textured fingers to provide good grip in wet conditions, and are tested to a laundry list of resistances to provide peace of mind in most window cleaning applications.
Key feature: A popular choice among professional window cleaners; textured fingers for better grip.
Shop Now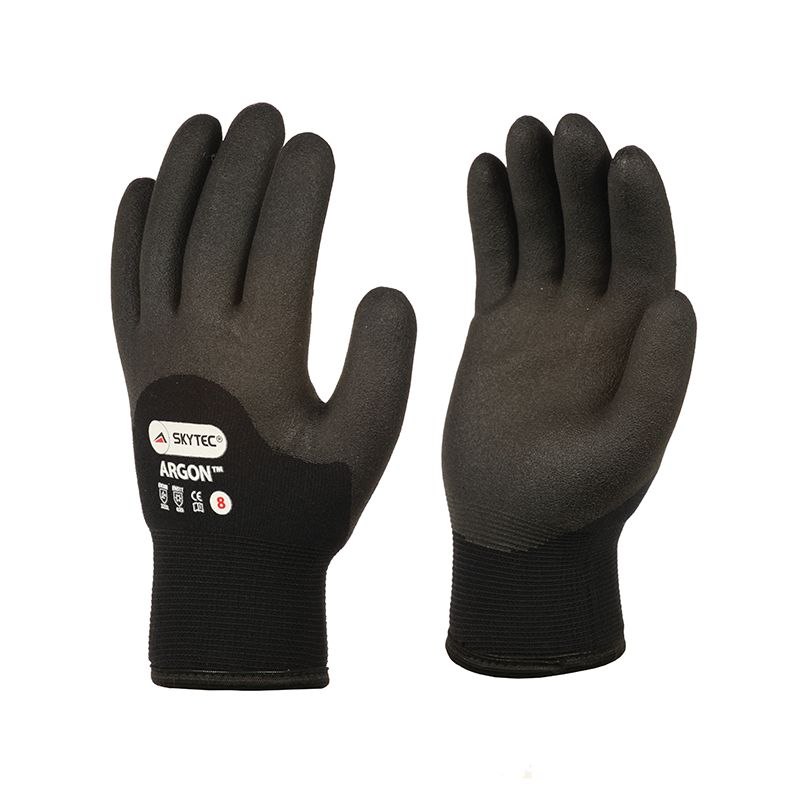 Best COld-Weather Window CLeaning Gloves
A pair of our top selling gloves are the Skytec Argon Thermal Gloves, designed with excellent water resistance and high cold resistance. Their combination of cold and water resistance makes these gloves perfect for window cleaning, as their thermal lining protects your hands against the cold, while their water resistant coat can protect you against buckets of water and rain.
Furthermore the grips feature a coarse polyurethane palm that can grip even the most slippery of items. This makes window cleaning easy, especially in colder weather when you want to grip slippery window cleaning tools. Lastly the gloves feature quite a tough lining that can protect you from abrasion and tears, ideal for those who want a little extra protection when out on the job,
Key features: Designed to provide comfort and grip in wet and dirty environments; stay dexterous as low as -50°C; offer enough dexterity to grab and hold tools.
Shop Now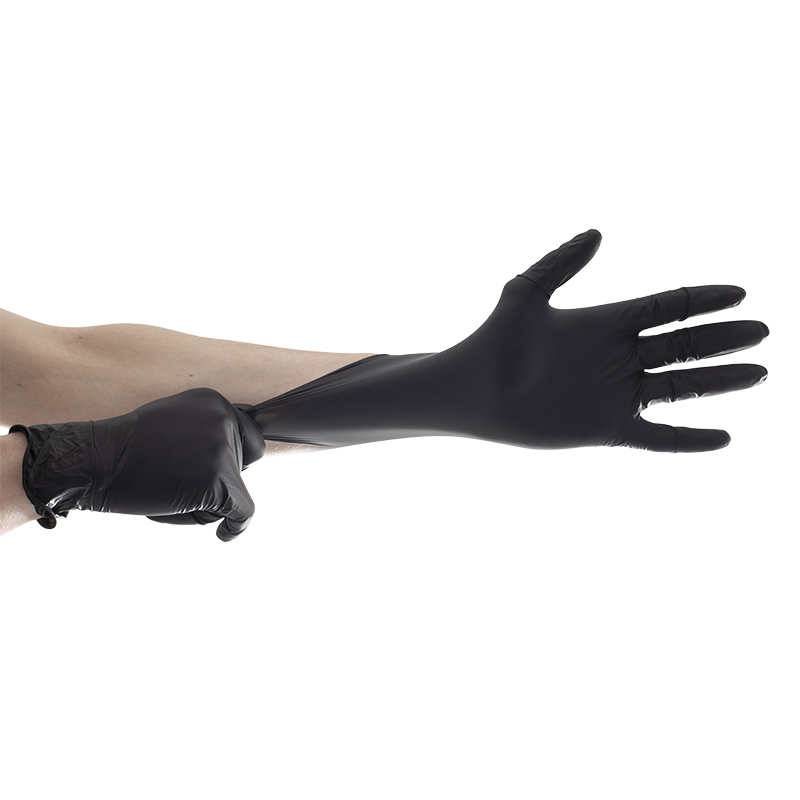 Most Versatile Window CLeaning Gloves
Another popular choice among our window-cleaning customers, this next glove is designed to be as versatile as possible to suit almost any window-cleaning application. The Aurelia Bold Medical Grade Nitrile Gloves 73995-5 are extremely adaptable, and are made with a micro-texture finish for grip as well as a beaded cuff to prevent any liquid from entering the glove. Durable and ambidexterous, these latex-free gloves will stand up to all sorts of wear and tear, and are supplied in boxes of 100 to give you plenty of protection to get the job done.
Key feature: Designed to be durable and versatile; ambidexterous with a beaded cuff.
Shop Now
Grip, Protection and Comfort
The right gloves can make your window cleaning work a breeze, while the wrong choice could end up leaving your hands at risk, so this isn't a decision to take lightly. All of the gloves on our list are loved by window cleaners, so if you go with the choices of our experts, you can't really go wrong. If you're looking for a cost-effective and reliable glove, the Aurelia Bold gloves are an excellent choice, and if you're looking for the most powerful chemical protection around, the MaxiChem 56-635 are the best of the bunch. Whatever your decision, all the gloves on this list can make your work safer, more efficient and easier.
Not convinced, or want to take a look for yourself? Check out our entire range of Window Cleaning Gloves!
Have any questions, or anything to add? Tell us in the comments below, or find us on Facebook and Twitter!
Super strong disposable gloves for mechanical, chemical and automotive use
Offer three times the chemical resistance of latex and vinyl
Made to grip and protect with high sensitivity and dexterity
Price is per box of 100 gloves

| | | |
| --- | --- | --- |
| | | In stock now |

Price is per pair of gauntlet gloves
Offers resistance against oils, liquids and chemicals
Ideal for outdoor, pharmaceutical and industrial work
Designed at 35cm long to protect fingertips to elbows

| | | |
| --- | --- | --- |
| | | In stock now |

Price is per box of 100 gloves
Blue nitrile construction for added protection and support
Can resist forces up to 9 Newtons
Blue/purple coloured ambidextrous gloves

| | | |
| --- | --- | --- |
| | | In stock now |

Thermal waterproof gloves for cold environments that reach as low as -50°C
Flexible and grippy design perfect for handling icy materials and tools
Enhanced protection on fingers and palm protects you from risks
Price is per pair of gloves

| | | |
| --- | --- | --- |
| | | In stock now |

Price is per box of 100 gloves
Nitrile constructed gloves for added protection and strength
Black design with micro-texture for secure grip
Latex-free, ambidextrous gloves

| | | |
| --- | --- | --- |
| | | In stock now |