Best Chemical Resistant Gloves
Tuesday, 21 July 2015
Chemical resistant gloves are designed to help make handling and using chemicals as safe as possible. Because of the inherent dangers present when dealing with dangerous chemicals, we know how vital it is that you have the best possible protection. There's a lot of choice on the market with regards to chemically resistant gloves and with each one claiming to be the "best chemical resistant glove", how do you choose? To help you out here are the best 5 chemical resistant gloves available from us at Safety Gloves.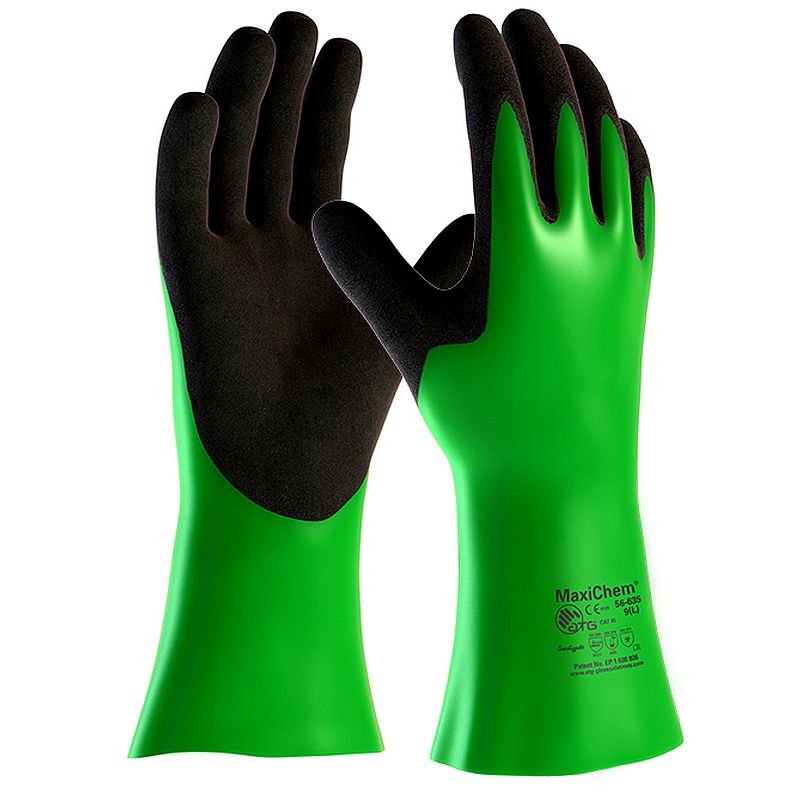 MaxiChem Chemical Resistant Gloves
This glove's chemical protection comes from LiquiTech technology, which stops liquids and chemicals from clinging to the glove. This gives the glove great chemical resistance for those using harsher chemicals for longer and its micro-cup non-slip grip finish gives you a fantastic level of grip on whatever you're holding. This makes it great for carrying bottles and vials of chemicals.
Shop Now
We hope that this selection of the best chemical gloves makes your purchasing choice easier, but if you'd like to see a wider variety of chemical resistant gloves you can always head over to Safety Gloves and check out our full range of Chemical Resistant Gloves.
Price is per pair of gauntlet gloves
Offers resistance against oils, liquids and chemicals
Ideal for outdoor, pharmaceutical and industrial work
Designed at 35cm long to protect fingertips to elbows

| | | |
| --- | --- | --- |
| | | In stock now |

Price is per pair (Special offer on selected sizes)
Provides protection against a wide range of chemicals and cleaning agents
Excellent abrasion and tear resistance
Unlined for easy donning

| | | |
| --- | --- | --- |
| | | This product has been discontinued. Please contact our team for details of the latest release. |

Price is per pair
Heavyweight glove designed to withstand rubbing and scuffing
Enhanced grip patterned palm
Contains a fungicidal and bacteriostatic agent for hygiene

| | | |
| --- | --- | --- |
| | | In stock now |

Price is per pair
Blue full dip heavy weight nitrile
Wet and dry grip
Great for a wide range of handling tasks
Abrasion resistance

| | | |
| --- | --- | --- |
| | | In stock now |

Price is per box of 100 gloves
Performs against chemicals which nitrile gloves may fail to combat
Ambidextrous & EZ-Glide donning system
One of the toughest disposables on the market; over 8.0 mils in thickness

| | | |
| --- | --- | --- |
| | | Currently unavailable. Please check back soon |