The Best Kevlar Gloves 2022
Monday, 1 February 2021 | Admin
Kevlar is an innovative material that is so strong that it is used in bulletproof vests. While Kevlar Gloves won't protect you against bullets, they do offer outstanding protection against a range of hazards, including cuts. This guide is designed to help you find the Best Kevlar Gloves for you, taking into account jobs, hazards and more.
Find the Best Kevlar Gloves
If you know the hazard that you want to protect against or the industry that you work in, then you can click on the below points to head on down to your perfect Kevlar Gloves. Otherwise, scroll down to view each pair of gloves in full.
Best All Round Kevlar Gloves
Winner: MCR Safety CT1014NF Nitrile Kevlar Level 5 Cut Gloves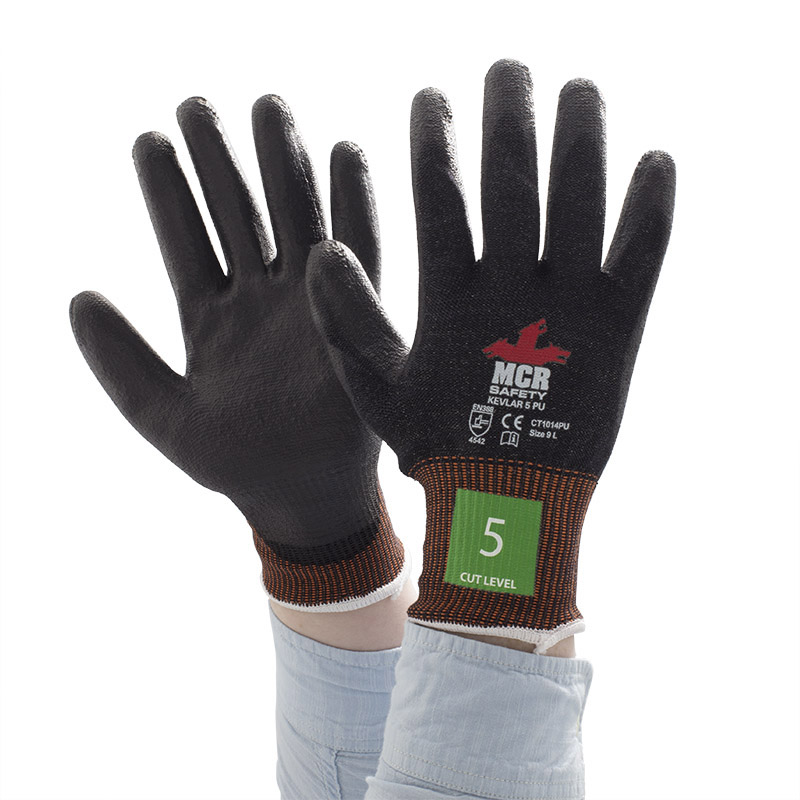 Why We Love Them...
✔ Kevlar lining offers outstanding cut resistance
✔ Combine dexterity, grip and impressive durability
✔ Also lined with steel for further hand protection
✔ Nitrile coating ideal for light levels of oil
Perfect For...
✔ Automotives, engineering and glass work
✔ Handling thin and sharp materials
✔ Use with light levels of oil and water
Editor's Verdict: The MCR Safety CT1014NF Gloves use both glass and Kevlar to provide outstanding dexterity and grip, allowing you to handle sharp items in a range of environments. Impressive dexterity is ideal for precision handling work, while a nitrile coating provides a light level of oil, grease and water resistance.
Best Cut Resistant Kevlar Gloves
Winner: Ansell PGK10BL Level 5 Cut-Resistant Heat-Resistant Gloves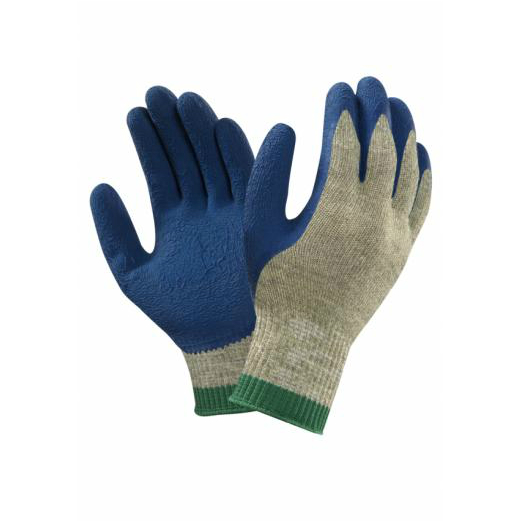 Why We Love Them...
✔ Designed to provide protection against heat and 250°C temperatures
✔ Uses Techcor technology to provide an excellent fit
✔ Fully resistant to abrasion, tears, cut and punctures
✔ Very thin for use during precision handling work
Perfect For...
✔ Use in high heat and cut risk environments
✔ Ideal for glass handling, metal cutting and recycling
✔ Reducing irritation thanks to seamless liner
Editor's Verdict: The Ansell PGK10BL Gloves use their Kevlar lining to provide outstanding protection against heat, and in offering 250°C contact heat resistance, provide some of the highest heat-resistance and high dexterity that gloves can offer. This makes the gloves well suited to glass handling, metal handling, recycling and more.
Best Heat Resistant Kevlar Gloves
Winner: Polyco Volcano Heavyweight Kevlar Heat Resistant Gloves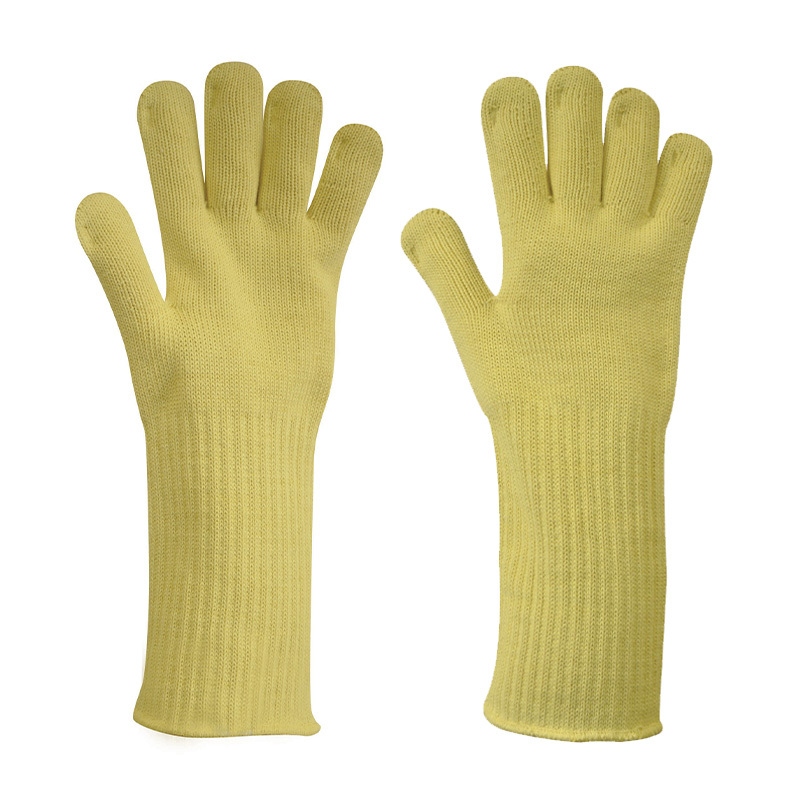 Why We Love Them...
✔ Offer among the best heat resistance available with an EN 407 score of 43432X
✔ Can withstand temperatures of up to 350°C
✔ Extra long for protecting the lower arms
✔ Good dexterity ideal for precision-based work
Perfect For...
✔ Ideal for glass work, steel work and metal work
✔ Protecting against oil such as in mechanics
✔ Tough, heavy duty jobs on site
Editor's View: The Polyco Volcano Heavyweight Kevlar Gloves are heavyweight gloves with a surprising level of dexterity and sensitivity, providing outstanding protection against both heat and cuts. The gloves can withstand extremely high temperatures, while good cut resistance makes them well suited to steel and oil work.
Best High Dexterity Kevlar Gloves
Winner: Polyco Touchstone Kevlar Cut REsistant Lightweight Gloves 750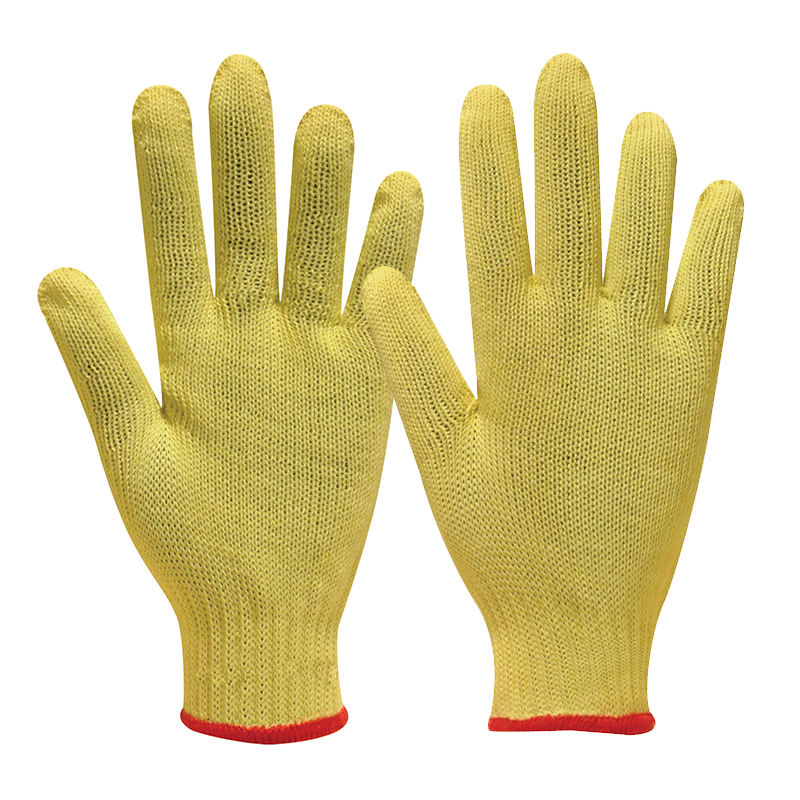 Why We Love Them...
✔ Lightweight and high dexterity work gloves
✔Thin and dexterous while offering good heat resistance
✔ Aramid lining offers excellent mechanical protection
✔ Soft fibres designed to prevent hand fatigue
Perfect For...
✔ Tasks with a heat risk such as glass manufacture
✔ All day handling jobs
✔ Handling rough and coarse items
Editor's Verdict: The Polyco Touchstone Kevlar Lightweight Gloves offer good all-round mechanical protection and impressive heat-resistance, ensuring protection during a wide range of tasks and industries. The gloves' thin and lightweight design makes them particularly well suited to all day handling jobs.
Best Kevlar Sleeves
Winner: Polyco Touchstone Kevlar Knitted Sleeve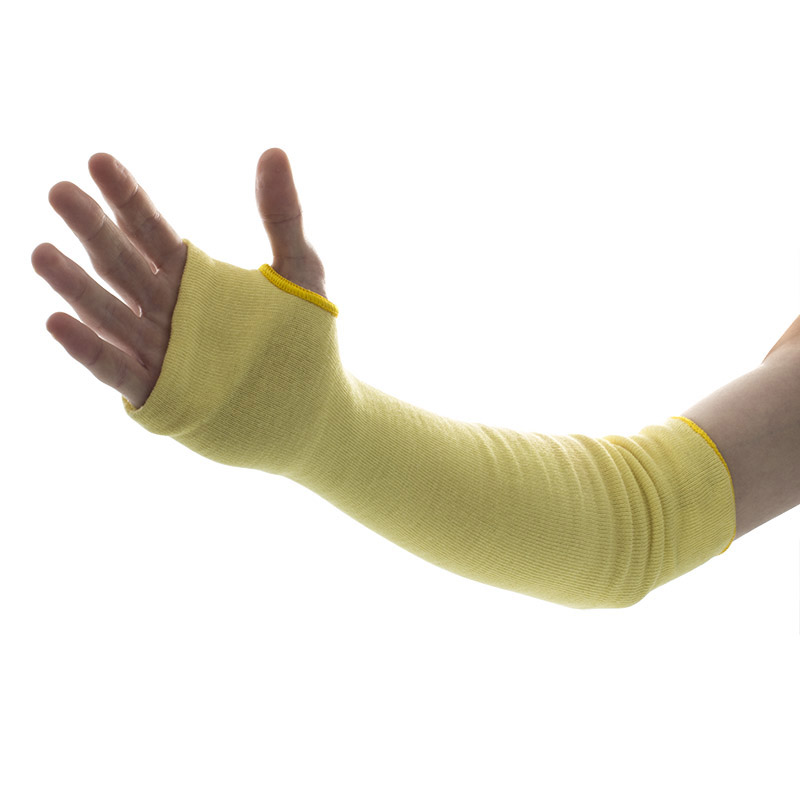 Why We Love Them...
✔ Thin sleeve that is designed using 100% Kevlar
✔ Provides good protection when used in conjunction with the Volcano Gloves
✔ Special thumb strap ensures that the sleeve fits secure in place
✔ Will protect well against heat, moderate cuts and tears
Perfect For...
✔ Protecting the arm against heat and mechanical risks
✔ Suitable for steel handling, glass handling and glazing
✔ Won't irritate the arms even during extended use
Editor's Verdict: The Polyco Touchstone Knitted Sleeve offers users the chance to not just protect their hands, but their arms too. The gloves use an Aramid lining to protect well against cuts and heat, making them ideal for use during glass, metal and steel work.
Best High Grip Kevlar Gloves
Winner: Supertouch 7 Gauge Kevlar PVC Dot Gloves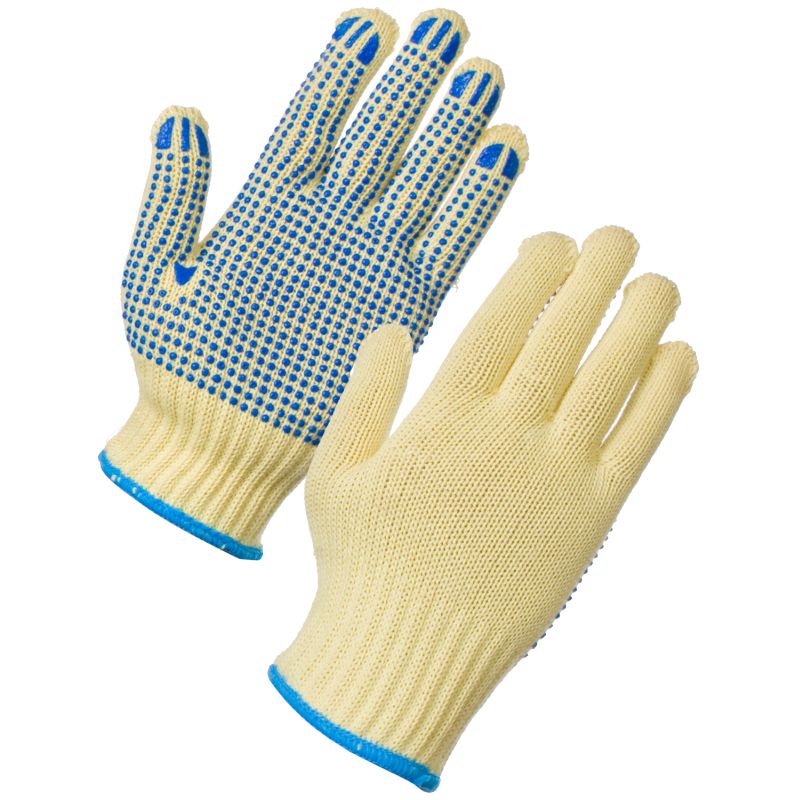 Why We Love Them...
✔ PVC dot grip designed to ensure outstanding control
✔ Also protect well against cuts and tear hazards
✔ Good mechanical protection makes them suitable for handling use
✔ Comfortable design ideal for extended use
Perfect For...
✔ Handling a wide range of items
✔ Handling rough, course and sharp items
✔ Extended use thanks to comfortable lightweight design
Editor's Verdict: The Supertouch 7 Gauge Kevlar PVC Dot Gloves use a PVC dot coating to provide an excellent level of grip, which is combined with the Kevlar lining to offer good protection against cuts and tears. The gloves are highly flexible and highly grippy, ideal for most all-day handling jobs.
Where to Find Our Full Kevlar Range
We hope that this guide has given you a better idea about the kind of Kevlar Gloves that you want to buy. If you still haven't decided and would like to view the full range, take a look at our Kevlar Gloves category.
Have you got any questions or anything that you would like to add? Leave a comment below and we will get back to you as soon as possible.