Brand Focus
Tuesday, 3 July 2018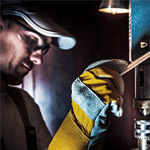 Different industrial tasks will all require specialised gloves that protect you from a range of hazards, from cuts, to chemicals to the cold, so getting the right protection will always start with your choice of gloves. There's an endless supply of gloves out there, but not all are created equal, so we at SafetyGloves.co.uk have put our glove experts to the test to provide their list of Our Top 5 Industrial Gloves.
Thursday, 28 June 2018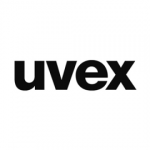 Synonymous with safety, Uvex are a German company who have been producing top standard protection for over 90 years. Their core philosophy is reduced to just three words: leadership, quality and enthusiasm, and these are reflected in their safety gloves, which use bold and innovative technology to offer some of the best mechanical and chemical protection around. This article looks into Uvex, explaining their core approaches, why their gloves stand out, and what the best Uvex gloves are for you.
Tuesday, 26 June 2018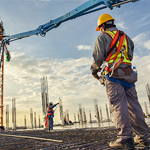 When selecting gloves to outfit yourself or your team, you need to be sure your choices are up to the job. Delta Plus design and manufacture their gloves with a rare commitment to quality – using new and advanced techniques in both their construction and testing. When a PPE company like Delta Plus comes around, we at SafetyGloves.co.uk take notice, so we've put together our list of Our Top 5 Delta Plus Work Gloves that have caught our eye with their quality, protection and user-friendly design.
Thursday, 21 June 2018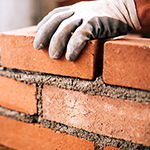 MCR Safety have spent over 45 years at the top of a crowded space. They remain at the top because they have produced workwear to the highest of standards ever since day one, focusing on safety, comfort and style. That remains the same today, producing top-selling gloves that utilise brand-new technology such as Dyneema. We have created this list of Our Top 5 MCR Safety Gloves so that you can select the very best MCR Safety Gloves for you.
Tuesday, 19 June 2018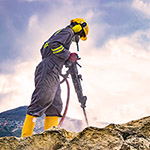 Regular use of heavy machinery like pneumatic drills, concrete breakers and other powertools can force a lot of vibration through your hands and arms, which can lead to a range of harmful side effects. Hand and Arm Vibration Syndrome, or HAVS, is common among construction and forestry workers, but luckily with the right hand protection, this can be avoided. At SafetyGloves.co.uk, we're here to help, and we've had our glove experts put together a list of Our Top 5 Anti-Vibration Gloves to aid your selection process.
Tuesday, 19 June 2018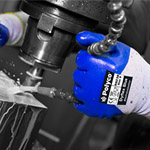 When selecting gloves to protect your hands from hazards at work, there's no sense in taking chances or cutting corners. Luckily, that's the same view of one of our favourite and most trusted glove manufacturers: Polyco. Polyco manufacture gloves to protect you from all sorts of hazards, and have become one of the top glove manufacturers in the UK. Read on to learn about what our experts deem Our Top 5 Polyco Gloves.
Wednesday, 13 June 2018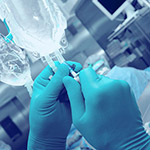 Disposable medical gloves are the primary defence against cross-contamination between patients and equipment, but with so many gloves out there, how are you to know which pair is right for you? The ideal pair of medical gloves will be comfortable, durable and protective, and to meet all of these requirements there's no name more trustworthy than Aurelia. At SafetyGloves.co.uk, we know our customers love Aurelia gloves, so we've decided to put together a list of Our Top 5 Aurelia Gloves – tested in the real world with outstanding results.
Wednesday, 13 June 2018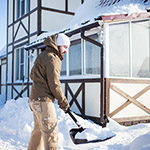 Established in 1986, Ultimate Industrial quickly developed into one of the largest and most trusted wholesalers of PPE across the UK. While they have now branched out into products for your head, eye, ears and feet, Ultimate Industrial haven't wavered in the quality of the product that helped them build the reputation that they have today: gloves. To help you find the gloves for you, we have compiled this list of Our Best Ultimate Industrial Gloves.
Wednesday, 13 June 2018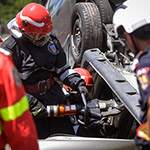 HexArmor have been providing quality workwear for two decades, and while their products have changed over time, their dedication to worker safety has not. Their commitment to safety and our perseverance to finding you the best PPE is the reason why we value HexArmor so highly. HexArmor have always been ahead of their time, producing highly innovative gloves that break new ground in cut, puncture, impact and abrasion resistance. We have selected Our Top 5 HexArmor Gloves for you, so you can beat any risk thrown your way.
Wednesday, 13 June 2018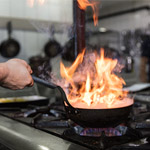 Whether you're taking something out of the oven, handling a hot pan, or removing a reheated dish from the microwave, we all know the consequences of a lack of hand protection. At SafetyGloves.co.uk, we're experts on all sorts of hand protection, so we've taken it upon ourselves to help get the word out about the best oven gloves around with this list of Our Best Coolskin Oven Gloves.
Page 1 of 4 (38 Posts)