Wednesday, 14 August 2019
A significant company across the medical field on both sides of the Atlantic, Cardinal Health also manufacture some excellent surgical gloves with a variety of qualities for different applications. Find out more in our brand focus blog.
Wednesday, 7 August 2019
Founded in France in the 1970s, Delta Plus have proven themselves an exceptional manufacturer of gloves and PPE in general, and have steadily move into the global arena. Find out more about Delta Plus Gloves in our brand focus blog.
Thursday, 25 July 2019
At the very forefront of the gloves industry, Ansell Gloves have been in business for just over 125 years. Learn more about their unique history and excellent selection of industry specific gloves in this brand focus blog.
Wednesday, 17 July 2019
Experts in single-use gloves of all kinds, Unigloves manufacture gloves for a variety of specific and general industry applications. Find out more about what makes Unigloves industry leaders in our new Brand Focus blog.
Thursday, 11 July 2019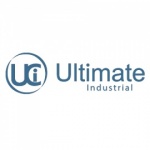 This short guide looks into your favourite PPE brand, Ultimate Industrial, giving you the lowdown on their back story, their best work gloves and the gloves we would recommend for your industry.
Wednesday, 10 July 2019
Over the past twenty years Tornado Gloves have risen to notoriety across Europe for their excellent level of specialised hand, wrist and arm protection. Learn more about how Tornado have made such an impression in our Brand Focus blog.
Thursday, 4 July 2019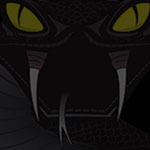 This article explains why Black Mamba took the UK and the US by storm, and explains in further detail why no car garage, industrial plant or engineering facility would be complete without their own box of Black Mamba gloves.
Wednesday, 3 July 2019
With industry leading safety gloves for a diverse set of applications – from assembly gloves to arc welding gloves – Showa Gloves pride themselves on constant innovation and improvement. Learn more about Showa in our Brand Focus blog.
Thursday, 27 June 2019
The range of surgical gloves manufactured by Medline Gloves is of a consistently high quality. With particularly a strong coverage of latex free gloves, they satisfy many of the needs of specific surgical procedures. Learn more in our blog.
Thursday, 20 June 2019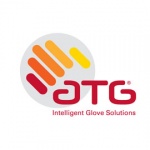 ATG have developed a range of gloves that offer reliability, quality, affordability, productivity and best of all, protection. This article looks into ATG Gloves, explaining how they've used technology to take over the glove industry.