Our Best Pawa Gloves 2021
Friday, 18 December 2020 | Sean
You're always best off buying a premium pair of work gloves, even for lower risk tasks such as assembly. Not only do high quality work gloves provide you with exceptional protection, but they ensure a level of durability that promises your money's worth.
Pawa Gloves are a premium brand of work gloves that have a portfolio of gloves that includes everything from cut protection, high grip and heat resistance. This guide gives you a brief introduction to Pawa, explaining the best gloves for each of our top work tasks.
Looking for something in particular? Here are the areas that we are going to cover:
Best All-Round Handling Pawa Gloves
Winner: Pawa PG101 Palm Coated Handling Gloves
Why We Love Them...
✔ Nano foam technology keeps the hands cool during long shifts
✔ Nitrile coating improves grip and offers light protection
✔ Flexible design perfect for low risk handling tasks
✔ Anatomically designed for reducing hand fatigue during use
Perfect For...
✔ Warehousing and other lower risk tasks
✔ Handling bricks and using tools during building work
✔ Carrying equipment, materials and delivery services
Editor's Verdict: Pawa recommend the PG101 Gloves for all of your low risk handling tasks. Good dry grip, flexibility and a breathable design for reducing discomfort and overheating make these the number one choice for building, warehousing and more.
Best Oil-Resistant Handling Pawa Gloves
Winner: Pawa PG103 Nitrile Coated Breathable Gloves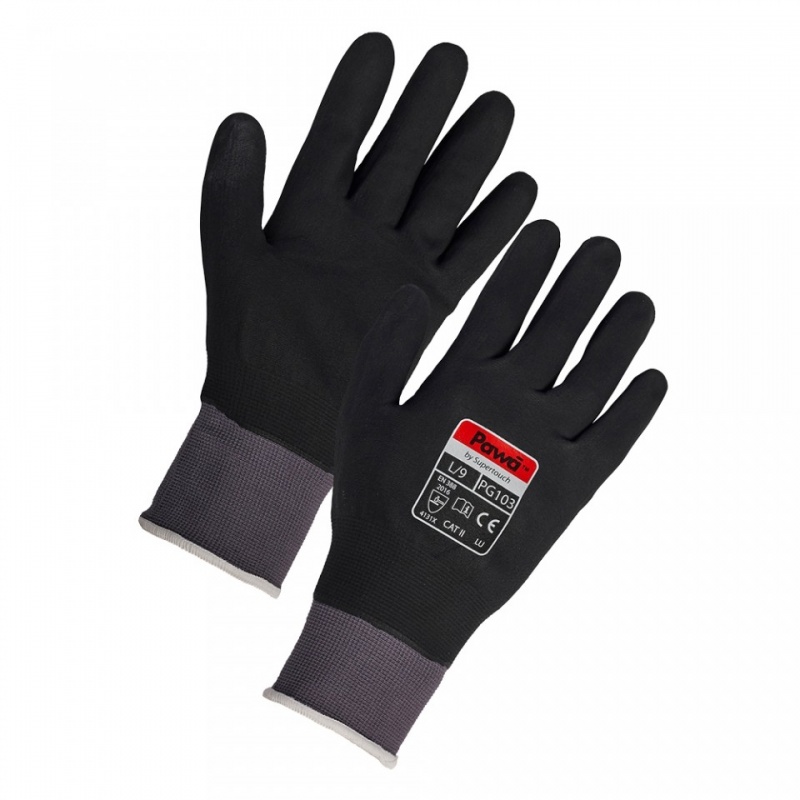 Why We Love Them...
✔ Full nitrile coating offers superb resistance against oil
✔ Improves grip therefore making oil handling safer
✔ Provides 360 degree breathability for warmer working conditions
✔ Flexibility perfect for tricky and small parts handling situations
Perfect For...
✔ Tasks that come with an oil or water risk
✔ Mechanics, engineering and small parts handling
✔ Outdoor work and work that comes with a light water risk
Editor's Verdict: The PG103 Gloves are similar to the PG101 Gloves however come with more nitrile coating for better oil resistance. As they are similar, it means that they still provide the fantastic flexibility, perfect for light handling situations.
Best Pawa Gloves with High Dexterity
Winner: Pawa PG122 High Dexterity Latex Coated Grip Gloves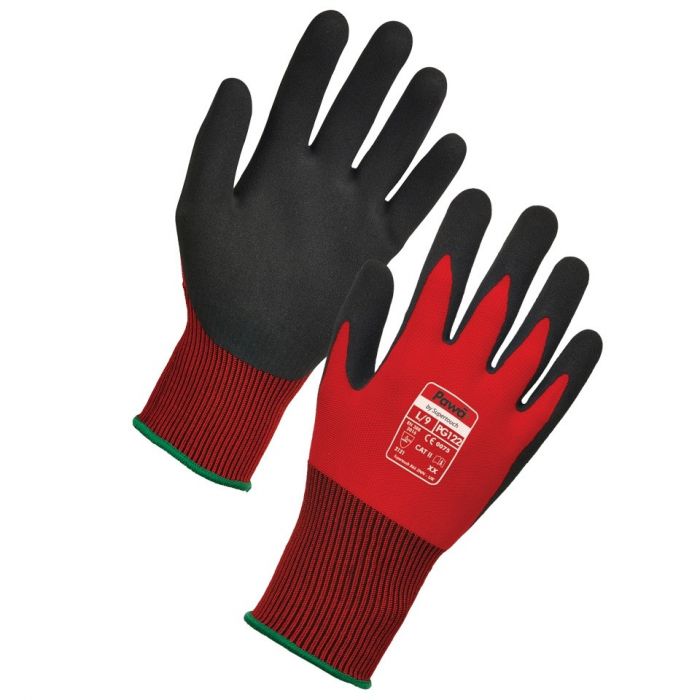 Why We Love Them...
✔ Highly thin gloves that offer outstanding flexibility
✔ Gives you full feeling in fingers, perfect for tricky handling tasks
✔ Anatomical shape reduces hand fatigue and improves comfort
✔ Latex coating offers outstanding grip in dry conditions
Perfect For...
✔ Small and tricky handling tasks
✔ Inspection and low risk handling
✔ Light handling tasks in water
Editor's Verdict: These are the gloves for those tricky and difficult tasks. They are super thin and super dexterous, ensuring that you have total control and a decent level of protection as well.
Best Pawa Gloves for Plumbing and Wet Work
Winner: Pawa PG120 Ultralight Dexterous Handling Gloves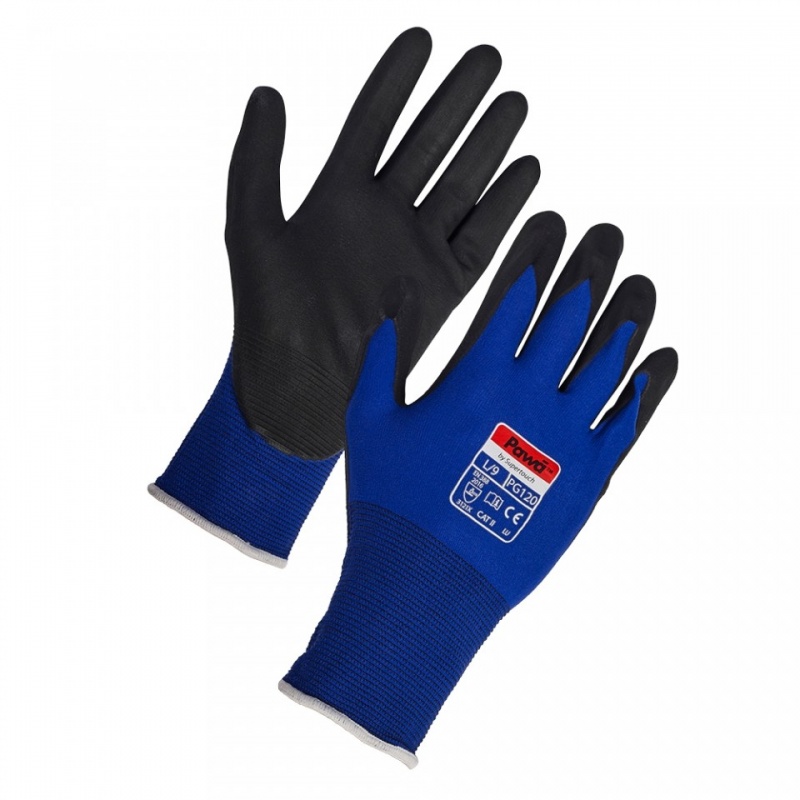 Why We Love Them...
✔ Offer light water resistance making them ideal for plumbing
✔ Lightweight for tricky small parts tasks
✔ Breathable coating keeps the wearer warm during use
✔ Grippy palm helps to improve productivity
Perfect For...
✔ Those tricky wet tasks such as plumbing and maintenance
✔ Those tasks that require a high level of sensitivity
✔ Providing a light amount of resistance against abrasion
Editor's View: These gloves are well recommended for tricky wet tasks. This can include plumbing, utilities and maintenance where dexterity, water resistance, sensitivity and grip are needed most.
Best All-Round Pawa Gloves for Hot Weather
Winner: Pawa PG121 Coolmax Handling Gloves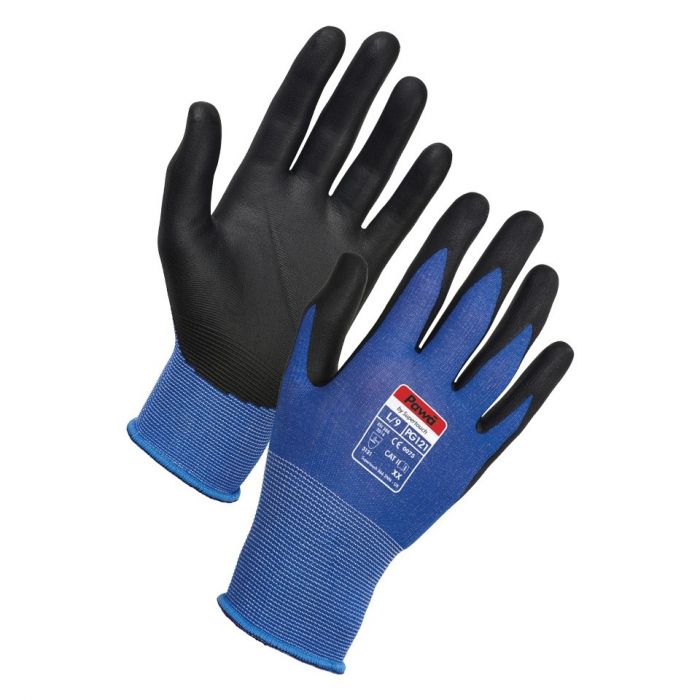 Why We Love Them...
✔ Coolmax technology is designed to circulate air through the gloves
✔ Full breathability ensures that the hands stay nice and comfortable
✔ Grippy nitrile palm perfect for handling small items
✔ Ideal for medium risk handling tasks outdoors
Perfect For...
✔ Hot, outdoor summer work
✔ Warehousing, courier work, building work and more
✔ Small parts handling such as engineering and more
Editor's Verdict: These gloves use Coolmax technology, which explains why Pawa specifically recommended these gloves for hot, summer work. The gloves are grippy and flexible, making them well suited to tricky handling tasks.
Best Water Resistant and Thermal Pawa Gloves
Winner: Pawa PG241 Water Resistant Thermal Gloves
Why We Love Them...
✔ Excellent water resistant and thermal coating for harsh weather work
✔ Provides excellent grip even in slippery working conditions
✔ Also provides a good level of protection against heat
✔ Seamless liner provides much needed comfort in harsh weather
Perfect For...
✔ Utilities, engineering and maintenance and more
✔ Harsh wet and cold weather working conditions
✔ Keeping the hands warm and dry whatever the weather
Editor's Verdict: These gloves are some of our best Thermal Waterproof Gloves. Their impressive resistance to water, the cold and mechanical threats make them highly popular for the high weather risk industries.
Best Pawa Gloves for Cold Work
Winner: Pawa PG400 Thermolite Cold Resistant Grip Gloves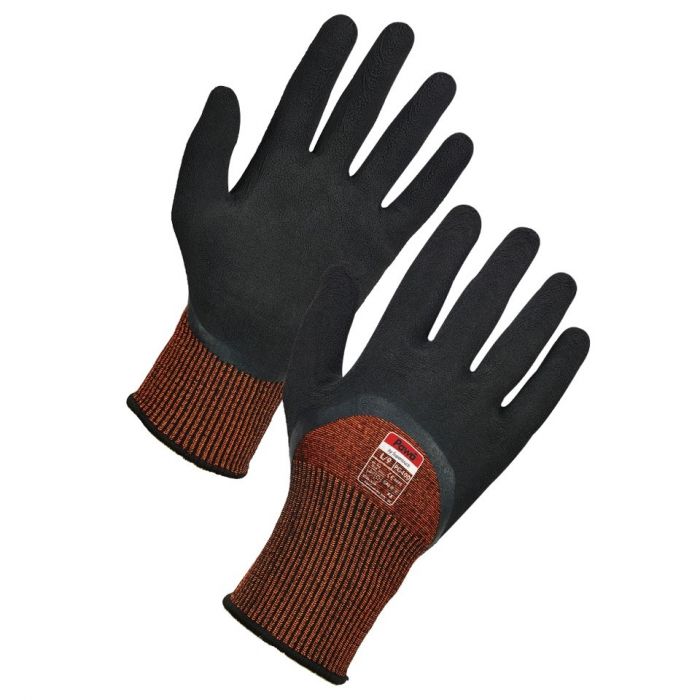 Why We Love Them...
✔ Offer resistance against temperatures of -20°C
✔ Good all-round resistance against mechanical threats
✔ Perfect for freezer and cold store work thanks to high grip
✔ Thermolite lining promises superb warmth during use
Perfect For...
✔ Cold store, freezer and other simulated environmental work
✔ Cold weather work during winter
✔ Handling tasks such as utilities, maintenance and logistics
Editor's Verdict: Pawa make premium gloves for every task, and the PG400 Gloves are those gloves for the coldest working conditions. Good grip and mechanical protection is all that's needed for cold weather tasks and indoor tasks such as cold store and freezer work.
Best Pawa Gloves for Cut Resistance
Winner: Pawa PG520 Cut Level D Grip Gloves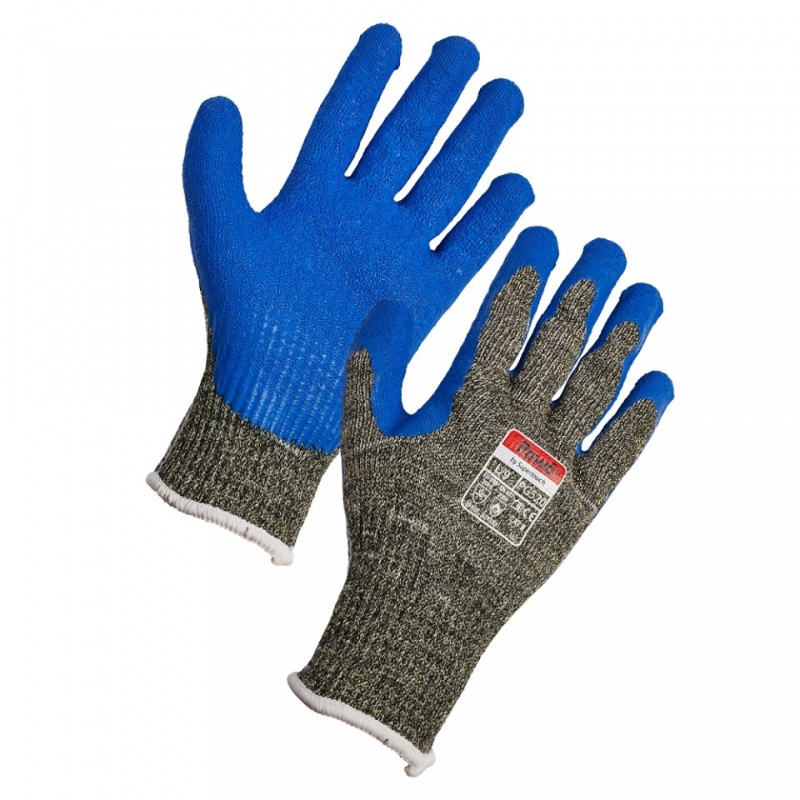 Why We Love Them...
✔ Combine cut resistance with heat resistance for glass and metal handling
✔ Superb grip and flexibility ideal for trickier handling tasks too
✔ Breathable coating perfect for hot working conditions
✔ Textured finish improves the level of control during use
Perfect For...
✔ Glass handling, steel handling and metal handling
✔ Flexibility ideal for small parts assembly
✔ Grip ideal for construction and bricklaying
Editor's Verdict: Glass and metal handling requires a combination of cut and heat resistance, which is why the PG520 Gloves immediately stand out. Combined with grip and flexibility, these gloves can promote productivity too.
Conclusion
We've highlighted what we think are our best Pawa Gloves. If you want to view the full range, don't hesitate to head on over to the Pawa Gloves category.
Do you have a pair of Pawa Gloves that you love more than all the rest? Let us know in the comments below or via Facebook or Twitter!