Our Best Coolskin Oven Gloves
Wednesday, 13 June 2018
Whether you're taking something out of the oven, handling a hot pan, or removing a reheated dish from the microwave, we all know the consequences of a lack of hand protection. Even a second of exposure to that sort of heat can mean minutes of holding your hand under a cold tap, and hours still of pain and annoyance. Why then do so many of us settle for an old, beaten up oven mitt or a floppy, unreliable dish cloth? With burns being such a common kitchen occurrence, it's worth bringing in some more trustworthy and convenient equipment.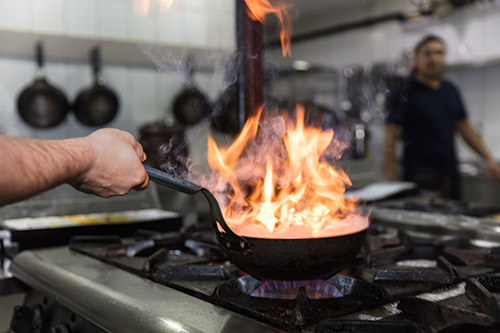 A lack of hand protection can leave you at risk of burns in the kitchen
That's where Coolskin come in. With years of experience keeping the hands of casual and professional cooks free from burns, there's no better name out there to trust. At SafetyGloves.co.uk, we're experts on all sorts of hand protection, so we've taken it upon ourselves to help get the word out about the best oven gloves around. We've put together a list of our Best Coolskin Gloves, each uniquely designed to keep you comfortable, safe and efficient in the kitchen.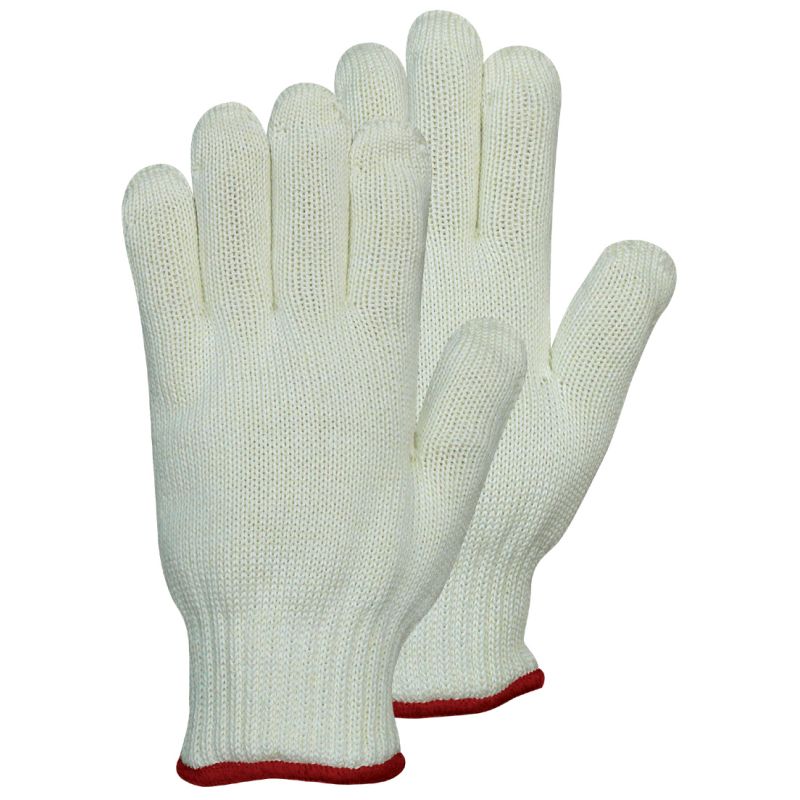 Coolskin Heat Resistant GLoves 375
We'll start off our list with the Coolskin gloves that started it all: the Coolskin Heat Resistant Oven Gloves 375. These dexterous oven gloves are made with an outer layer of Meta Aramid, a strong synthetic fibre that provides heat resistance up to 350°C, which is more than enough to handle any sort of heat in the kitchen. Made with a "glove within a glove" design, these oven gloves combine comfort with protection, meaning that they're flexible enough to allow all the fine movements in the kitchen, and protective enough to provide you with peace of mind while handling even the hottest pots and pans.
Key feature: The glove that changed oven gloves forever; heat resistant up to 350°C with great dexterity and comfort.
Shop Now
Which GLove is for You?
All of these gloves have been tried and tested by ourselves and our customers, and have received rave reviews for their performance in the kitchen. If you're looking for a glove that's easy and convenient to put on and take off at a moment's notice, one of the smaller gloves will be for you. If you're a professional or want fool-proof resistance, maybe the longer version is a better bet. Either way, you can be sure that when you choose a Coolskin glove for protection in the kitchen, you're getting a product that will last you years and will become one of your favourite kitchen items.
Not convinced, or want to take a look for yourself? Check out our entire range of Coolskin Oven Gloves!
Have any questions, or anything to add? Tell us in the comments below, or find us on Facebook and Twitter!