Cut Level 5 Thermal Gloves
In cold conditions, it's important that you keep your hands warm to make work easier. At the same time, it's also vital that your hands are protected against cut hazards if these are present at work. Our range of Cut Level 5 Thermal Gloves have been selected to ensure your hands stay both comfortably warm and safe while you work.
If you have any questions, please contact our customer service team on 020 7501 1104 for further assistance. Alternatively, our team can be reached on helpdesk@safetygloves.co.uk.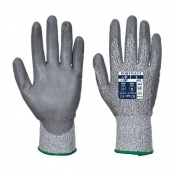 Offers level 5 cut resistance
Designed to withstand temperatures of 100°C
High abrasion resistance means gloves are durable
Price shown is per pair case of 144 pairs
| | | |
| --- | --- | --- |
| | | In stock now |
---
Price is per pair
SuperFabric provides EN 388 Level 5 cut resistance to palm
Dissipates impacts and force blows over a large area
Enhanced grip on palm of hand for dry and light oil applications
| | | |
| --- | --- | --- |
| | | In stock now |
---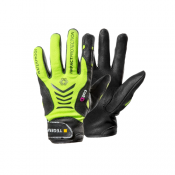 Impact-resistant cut proof work gloves
Ideal for high risk work including in construction and machinery use
Thermal lining for use in cold weather conditions
Price is per pair of gloves
| | | |
| --- | --- | --- |
| | | Currently unavailable. Please check back soon |
---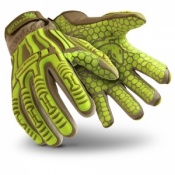 Pair is per pair of gloves
Grip gloves designed for high risk dry handling
Offers level 4 EN 407 heat-resistant protection
IR-X Impact Exoskeleton offers dexterity and impact protection
| | | |
| --- | --- | --- |
| | | In stock now |
---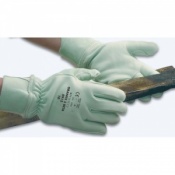 Price is per pair
Highest cut resistance
Non waterproof glove suitable for dry environments
Ideal for automotives and utility industries
| | | |
| --- | --- | --- |
| | | In stock now |
---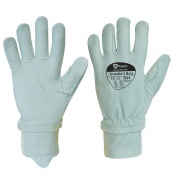 Price is per pair
Highest cut resistance
Available in a number of sizes to suit most users
Ideal for automotives and utility industries
| | | |
| --- | --- | --- |
| | | In stock now |
---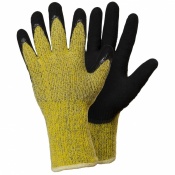 Cut-resistant, thermal and heat resistant work gloves
Exceptional all-round gloves for glass, metal and repair work
Outstanding gloves use a double nitrile palm dip for grip
Price is per pair of gloves
| | | |
| --- | --- | --- |
| | | In stock now |
---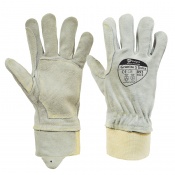 Price is per pair
Highest cut resistance
Cut resistant leather work glove
Ideal for automotives and utility industries
| | | |
| --- | --- | --- |
| | | In stock now |
---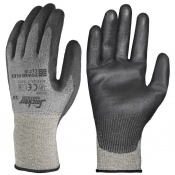 Cut level B gloves for high risk environments
Ideal for handling tasks that demand extra protection
Tight cuff ensures a secure and comfortable fit
Price is per pair of gloves
| | | |
| --- | --- | --- |
| | | In stock now |
---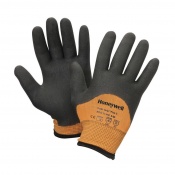 Level 5 cut protection for cold working conditions
Impressive grip in dry and wet working tasks
High abrasion and tear resistance protects hands
Price is per pair of gloves
| | | |
| --- | --- | --- |
| | | In stock now |
---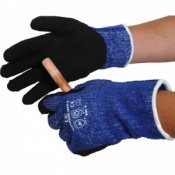 Price is per pair
Great for cold working conditions
Excellent comfort and insulation
Flexible and dexterous
Great for heavy handling
| | | |
| --- | --- | --- |
| | | In stock now |
---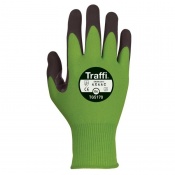 Nitrile palm coated handling gloves with oil and water resistance
Ideal for automotives, construction, engineering, mechanics and more
Includes a glass, elastane, polyamide and HPPE lining with superb cut resistance
Price is per pair of gloves
| | | |
| --- | --- | --- |
| | | In stock now |
---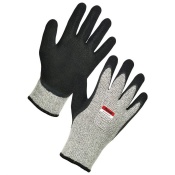 Heavy duty thermal cut D work gloves
Suitable for outdoor high cut risk jobs
Includes a heavy duty latex coating for durability
Price is per pair
| | | |
| --- | --- | --- |
| | | Currently unavailable. Please check back soon |
---
Level 5 cut resistant lightweight and flexible handling gloves
Designed to withstand temperatures of 100°C
Despite price, gloves are extremely long-lasting
Price shown is per pair of gloves
| | | |
| --- | --- | --- |
| | | In stock now |