Our Best Heat-Resistant Gloves 2021
Tuesday, 5 January 2021 | Sean
Heat-resistant gloves come in all shapes and sizes, some are suitable for welding, others need cut resistance to handle glass, and others are designed for taking hot trays out of an oven. Here at SafetyGloves.co.uk, we sell them all, which can make choosing your heat resistant gloves more difficult.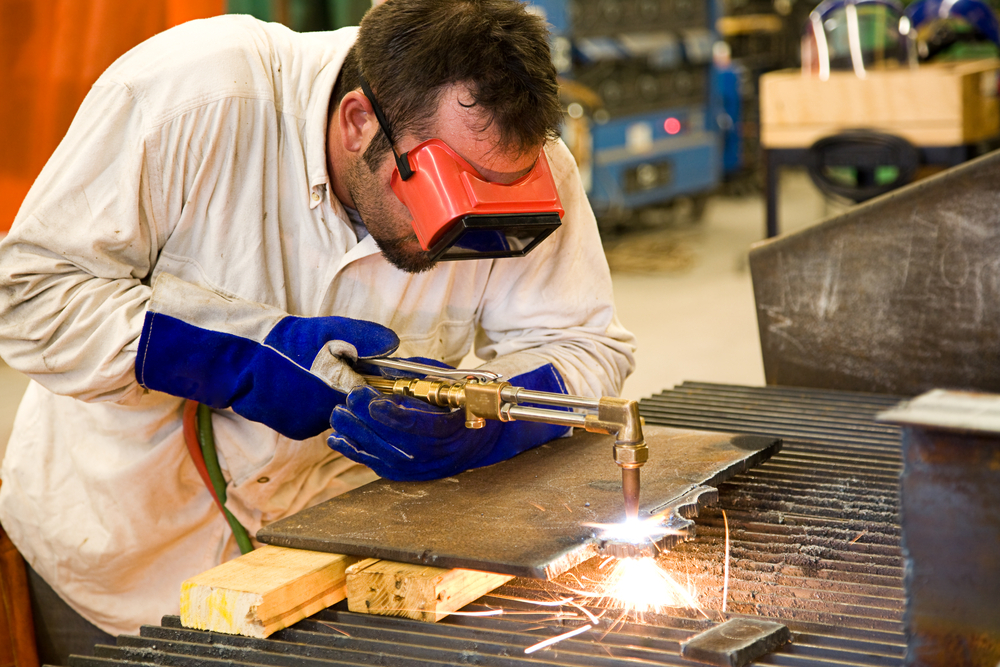 Heat resistant gloves are suitable for a wide range of tasks
To help make your choice, we've narrowed down our large collection into a small list of just six. Separated out into top heat gloves by category, this guide will hopefully make your decision easier.
What Am I Looking For?
We have a wide selection of heat-resistant gloves available, so we've separated them out into different industries below to help make your choice easier. When it comes to standards, a glove will be given a score between 0 and 4 on six different factors with 4 being the highest level of resistance and 0 being the lowest level of resistance. The factor that we're looking for here is Contact Heat, the second number on a gloves EN 407 score.
Level 1 means that a glove will protect against temperatures of 100°C, level 2 means that a glove will protect against 250°C and so on and so forth. The below gloves are all tested to EN 407, each suitable for a different task, and each supplied from the best brands around.
Our Top Heat-Resistant Gloves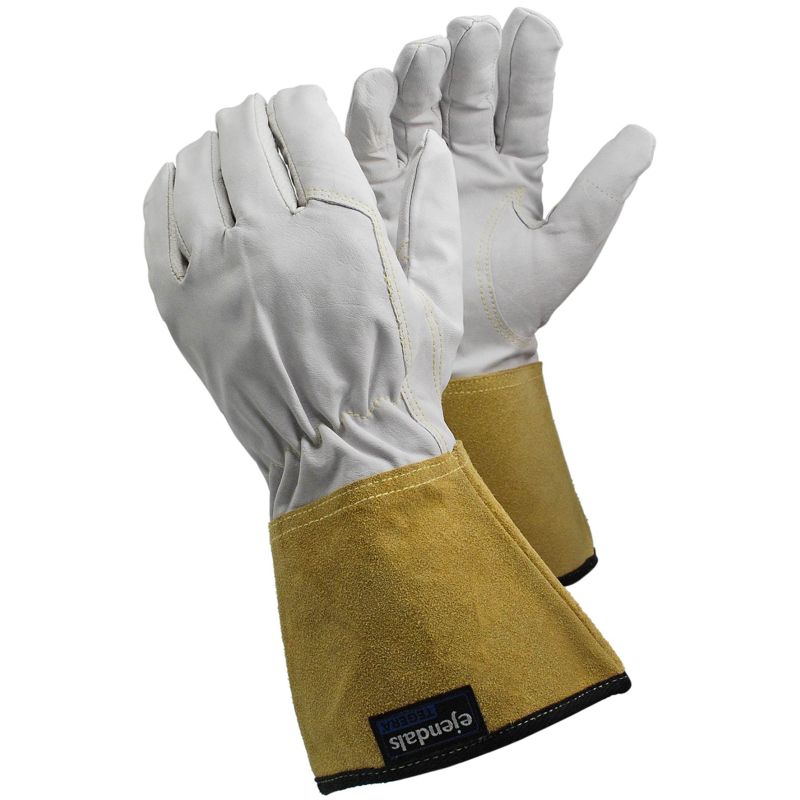 Best Heat Gloves for Welding
Our first gloves are the EJendals Tegera 126A Welding Gloves, which are by far our most popular work gloves for welding tasks. They are fully certified for welding, suitable for temperature protection of up to 100°C, and offer a high level of dexterity that is well suited to welding jobs. The gloves feature a safety cuff too, making them well suited to handling metals and steels while their durable design ensures protection against mechanical risks too.
Suitable For: Welding, metalwork, steelwork.
Heat Resistance: 100°C
Shop Now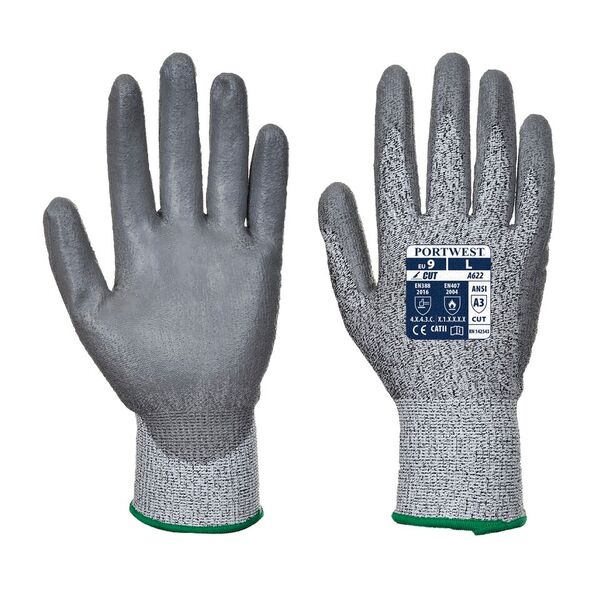 Best Heat Gloves with Cut Protection
The Portwest A622G7 Level 5 Cut-Resistant PU Coated Gloves use a HPPE liner and glass fibre blend to offer level 5 resistanct to cuts, heat resistance and exceptional dexterity and flexibility. These gloves are a class above any other cut proof heat gloves, as they manage to retain an excellent level of movement and sensitivity despite the level of protection that they offer. They are highly popular, especially when it comes to the glass, glazing and machinist industries.
Suitable For: Glass handling, assembly, mechanics, maintenance, slicing, industrial work, metal handling.
Heat Resistance: 100°C
Shop Now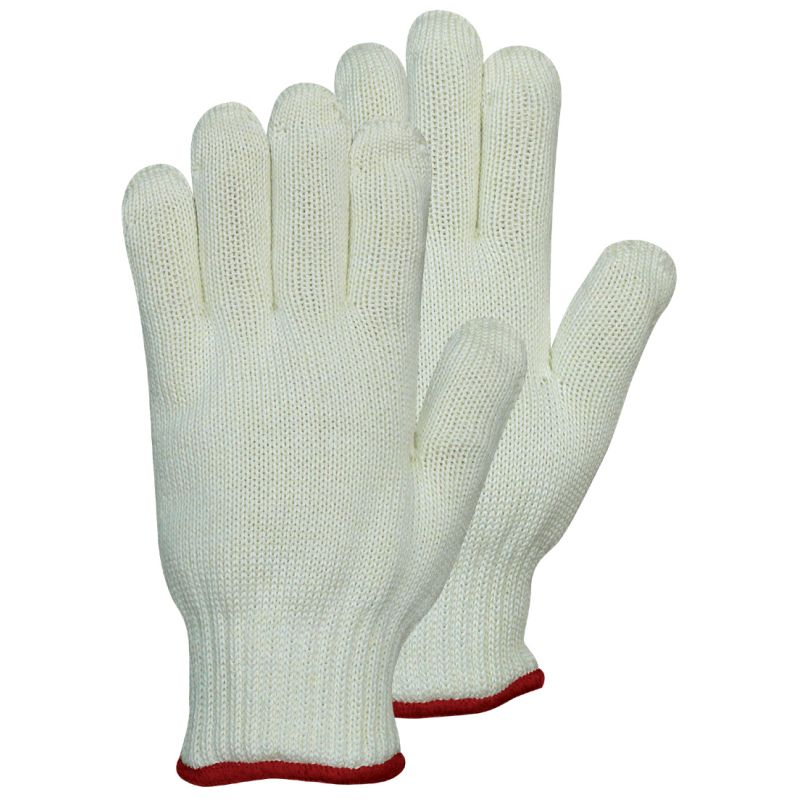 Best Heat Gloves for Ovens
You can't have a top heat-resistant list without including oven gloves, and you can't mention oven gloves without mentioning Coolskin either. The Coolskin Heat Resistant Oven Gloves 375 are designed using a meta aramid fibre that ensures 250°C heat resistance, outstanding dexterity and a durability that will last for years after purchase. It is their durability that makes these gloves so popular, they're even machine washable for your best hygiene standards.
Suitable For: Ovens, baking, cooking, restaurants.
Heat Resistance: 250°C
Shop Now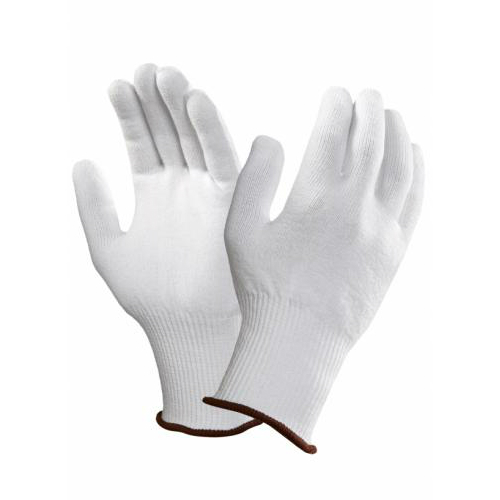 Best Heat Gloves with Thermal Resistance
The Ansell ProFood 78-110 Thermostat Knitted Thermal Gloves are well recommended for switching between a freezer and an oven, with a special lining called Thermolite that can repel both the cold and the heat. These gloves feature a 13 gauge liner that offers exceptional dexterity, while the ambidextrous design only increases their practicality. These gloves are highly popular within the food industries, and are certified for food handling.
Suitable For: Food processing, food manufacturing, cold storage, freezer work, retail.
Heat Resistance: 100°C
Shop Now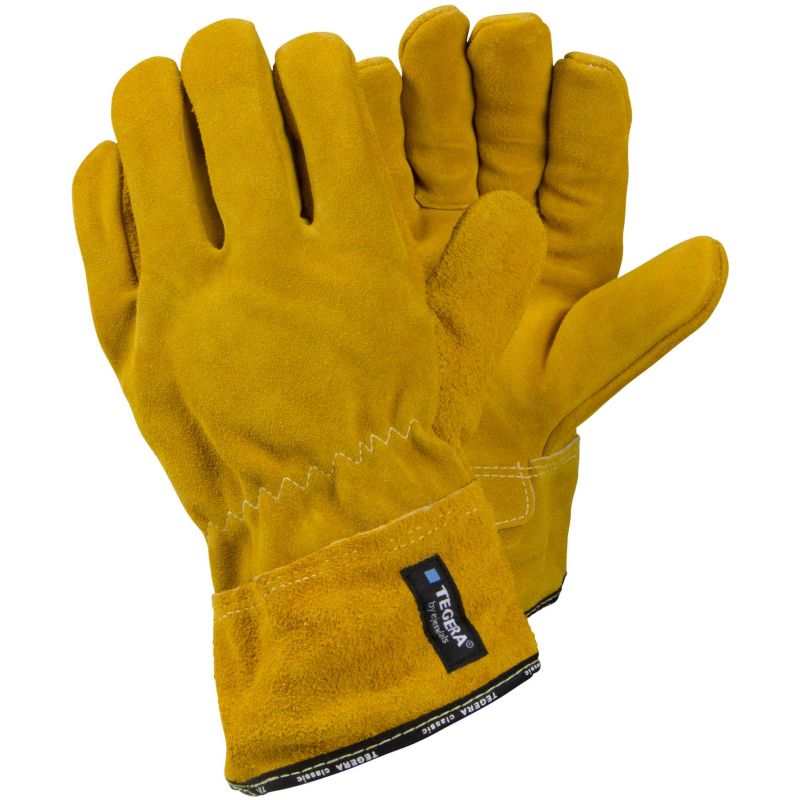 Best Heavy Duty Heat Gloves
Heavy duty gloves can protect the hands well against mechanical risks such as abrasion, tears and punctures, therefore if you work in tough industries such as automotives, engineering or mining, gloves such as the Ejendals Tegera 17 Heat Resistant Gloves can be ideal. These gloves are resistant to flames, can protect the hands against temperatures of 100°C and ensure that the hands are protected when handling rough and coarse items too. This makes these gloves highly popular among high risk heavy going and tough industries.
Suitable For: Automotives, engineering, mining, building.
Heat Resistance: 100°C
Shop Now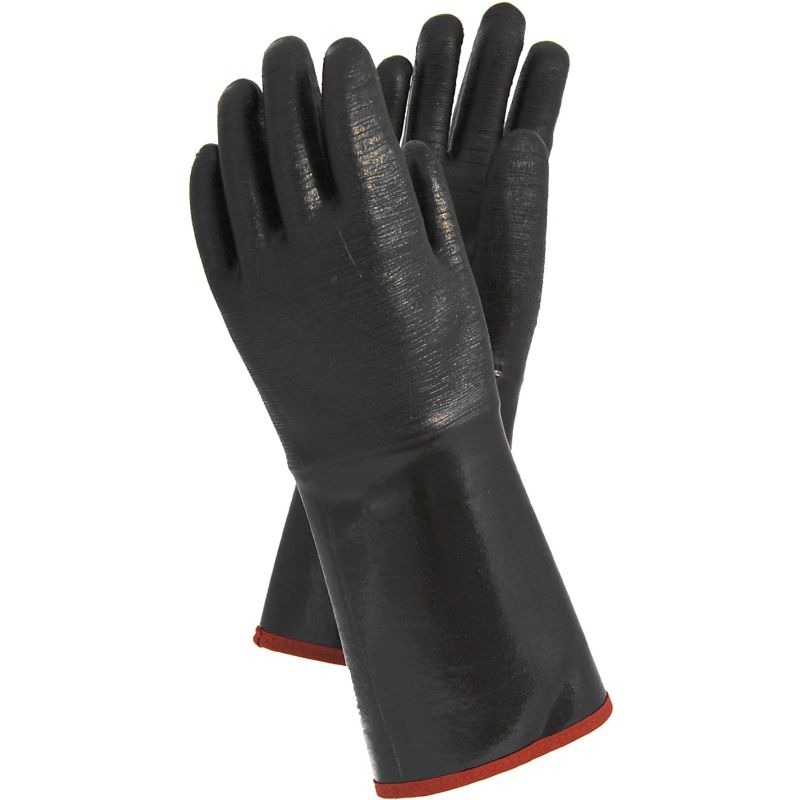 Best Gloves for Extreme Heat
The next gloves on our list are for the highest heat risk of tasks, with the Ejendals Tegera 494 Neoprene All Round Lab Gloves achieving an impressive level 4 in contact heat resistance. This means that these gloves are suitable for handling items that have a surface temperature of 500°C, proving perfect for extreme metal work, steel work and more. They are highly dexterous despite the protection that they offer, while a double nitrile coating offers superb chemical resistance too for added protection.
Suitable For: Metal handling, metalwork, steelwork, chemicals, agriculture, foundry, fabrication.
Heat Resistance: 500°C
Shop Now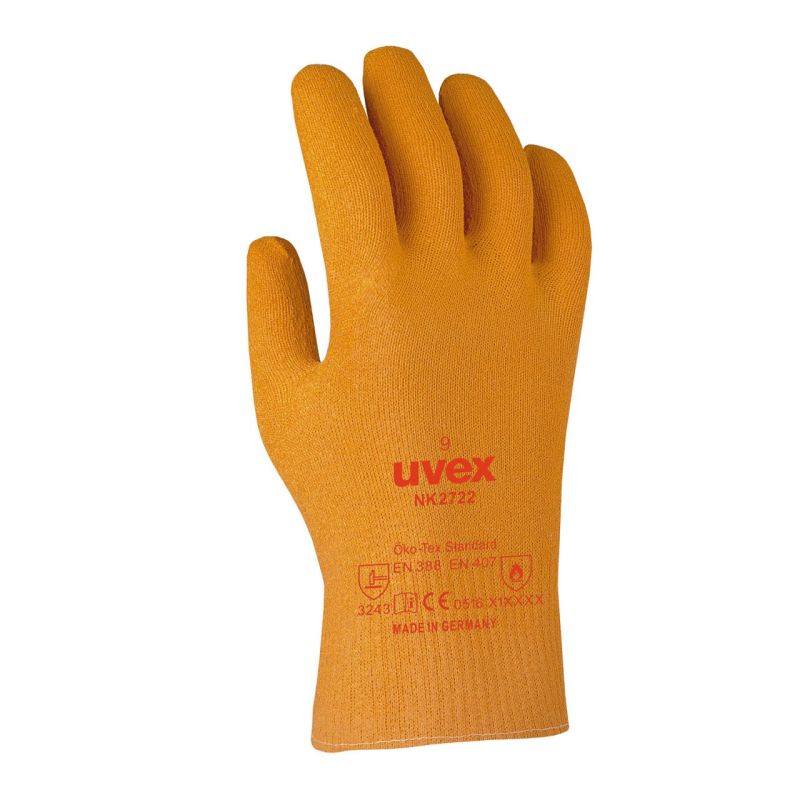 Best Gloves for Oil Use
Finally, we have the Uvex NK2722 27cm Heat-Resistant Aramid Safety Gauntlets, which use a full nitrile rubber lining and an Aramid lining to provide a combination of oil protection and heat protection. The gloves are extra long for submerging the hands, while their striking orange colour is ideal for adding further visibility. The gloves are ideal for providing grip while handling hot, oily and wet items in the work place.
Suitable For: Automotives, hot handling, machinery handling, mechanics, sheet metal and tool manufacturing.
Heat Resistance: 100°C
Shop Now
Choose the Heat-Resistant Gloves
Thank you for reading our Guide on Our Best Heat-Resistant Gloves. If you still haven't found what you are looking for or want to browse more, check out our Heat Resistant Gloves category for our full range.
Have any questions, or anything to add? Tell us in the comments below, or find us on Facebook and Twitter!