The Top Disposable Gloves for Salons – Which Gloves to Go For?
1 Comment
Wednesday, 1 April 2015 |
Admin
If you are a salon owner or work in the hair and beauty industry, you may not know of all the different types of disposable gloves that are designed for the hair and beauty industry, so here's our one stop-shop providing you with all you need to know. This post outlines our top 4 gloves for the salon, hairdressing and beauticians industries, along with some important tips on which types of gloves to choose.
Top Four Beautician And Hairdressing Gloves
Polyco Finex Powder-Free Medical Latex Gloves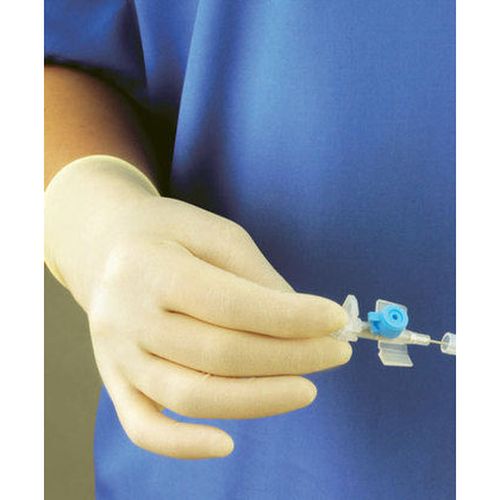 Suitable for medical, hair and beauty, and tattooist work, the Polyco Finex Powder Free Medical Latex Gloves fit like a second skin. Unlike most latex gloves, the Finex are specially processed, reducing the presence of proteins and toxins which may cause irritation in those with latex allergies. Featuring a double-chlorinated surface, these gloves are ultra-smooth and ideal for fine handling. Supplied in a convenient dispenser box of 100 gloves, the Finex are also available in five different sizes in order to ensure a perfectly snug fit.
Key Features: Favourite among beauticians and tattoo artists; fit like a second skin for a delicate fine touch.
Polyco GL642 Bodyguards Disposable Vinyl Gloves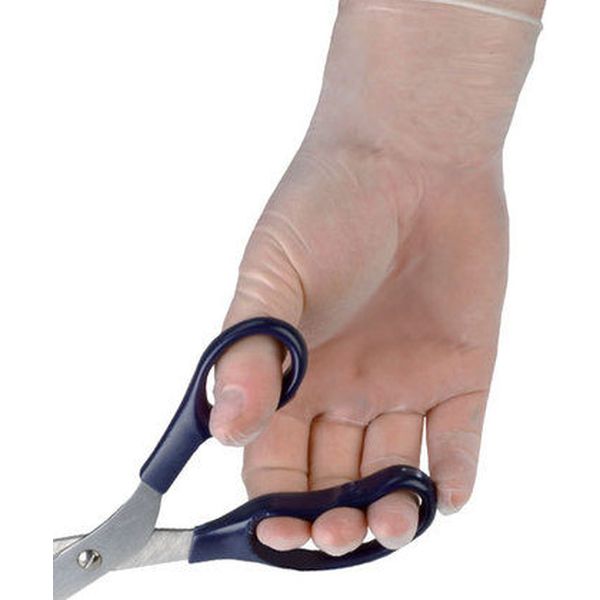 Ideal for when the highest levels of durability and protection are not a priority, vinyl gloves are the most economical way to protect your hands for hair and beauty tasks. Extraordinarily cost effective, the Polyco GL642 Bodyguards Disposable Vinyl Gloves can be purchased in large quantities at low prices. These gloves are powdered for easier application and improved sweat absorption, which aids in comfort if worn for an extended period of time.
Key Features: Extremely affordable for high turnover businesses; comfortable and fully protective.
Readigloves Nytraguard Bluple Nitrile Gloves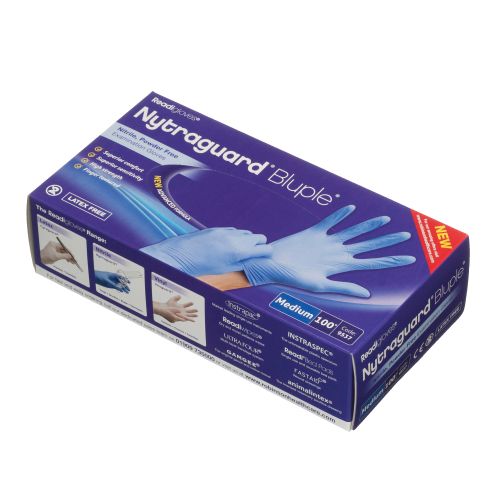 The Readigloves Nytraguard Bluple Nitrile Gloves are lightweight, high-comfort gloves that allow the wearer to handle tasks with great sensitivity and dexterity. Strong, easy to don and tactile, the Nytraguard gloves are ideal for a range of health and beauty applications. Having been rigorously tested in laboratory settings, they are designed to reliably provide a high level of protection and have excellent durability.
Key Features: Lightweight and strong; extremely comfortable for long processes.
Gloves in a Bottle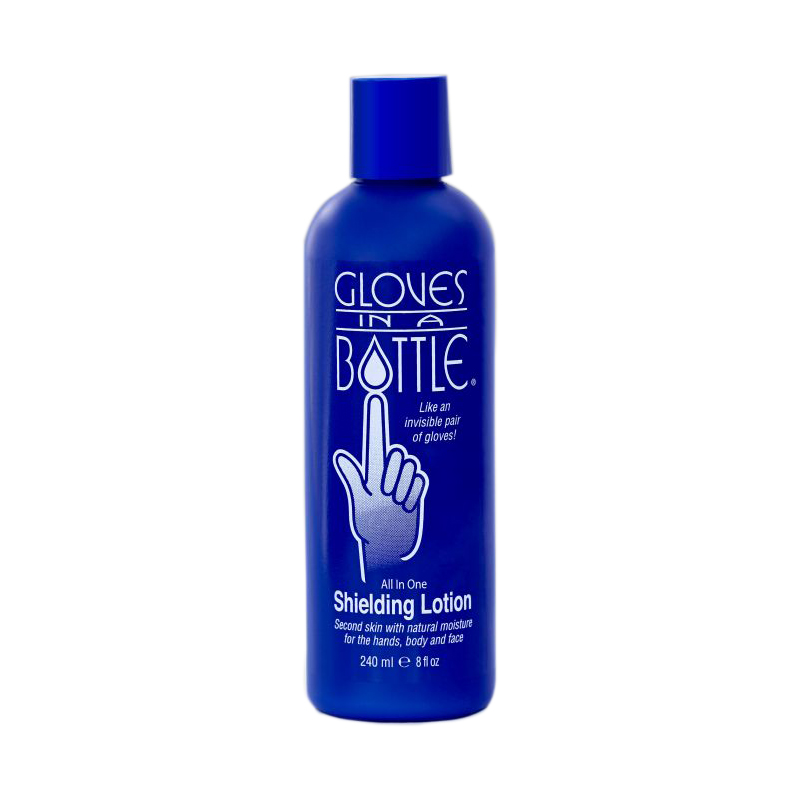 All the gloves listed on this page are thin and close fitting, but for even closer skin-tight protection why not try the Gloves In A Bottle? This ingenious formula provides all the shielding protection of gloves in a simple, easy-to-apply skin lotion. Each application provides four hours of protection, providing a barrier against the elements and keeping your hands moisturised and comfortable. What's more, the formula is fully breathable, allowing the skin to heal and making it ideal for combating conditions such as eczema.
Key Features: Protective and effective alternative to gloves; protect for up to four hours at a time.
Why are Gloves So Important in the Hair and Beauty Industry?
Hairdressing and beautician work is tough on hands, and it's important to know how to protect them. Hairdressers are 17 times more likely to develop dermatitis than other professionals. When colouring, washing, rinsing hair, and handling hair dyes, bleach, and perming solution, it is advisable to wear disposable gloves to protect the skin on the hands from reactions to harsh substances and bacteria, which can lead to dermatitis. Having hands in water for two or more hours of the day can also cause dermatitis, and where possible should be avoided or gloves should be worn.
Which material should I choose?
In most cases the ideal gloves for salons should be one-use, disposable gloves. There are three main types of material used in disposable gloves, and these are nitrile, latex and vinyl.
Nitrile Gloves – A man-made tri-polymer substance containing none of the natural proteins that latex does, whilst still being stretchy, dexterous and very strong, ideal for sensitive skin. They are great for use while bleaching and dying hair.
Latex Gloves – Made from a natural rubber sap, stretchy and flexible material but sometimes causing sensitisation in some people, resulting in skin irritation. If sensitisation is not a concern then latex can be a benefit, being slightly more comfortable and dexterous than the synthetic alternatives.
Vinyl Gloves– Vinyl gloves are also made of a synthetic material, and are often the cheapest option. They usually have a looser fit but can be less durable than nitrile options. They are ideal for less hazardous applications, such as washing and rinsing hair.
Powdered or Powder-Free?
You may find in product descriptions that gloves that are said to be either powdered or powder-free. Gloves are powdered to help wearers put gloves on with ease without ripping and to control sweat management. This is beneficial if you are wearing the gloves for an extended amount of time. Powder-free gloves are less likely to contaminate chemicals and products, as occasionally powder can come out of the glove into the work space, but if that is of no concern powdered may be the preferred choice.
Hygiene and Protection
Hand protection is vital in a wide variety of occupations, but none more so than in hair and beauty, where the right gloves can be the difference between providing great service and having a disaster. Perhaps even more importantly, good-quality safety gloves ensure that your employees' hands are kept hygienic and protected from the irritants and chemicals that can be involved in hair and beauty treatments.
Whether you're based in a salon, barber shop, hairdressers or a beauty parlour, Safety Gloves has disposable gloves that will be suitable for your needs. All of these gloves are available from SafetyGloves.co.uk, with free UK delivery on all orders over £40.