Purple Nitrile Gloves
Great for laboratory and other scientific applications, our range of Purple Nitrile Gloves offer an exceptional level of durability and protection. This enables them to keep hands safe and to protect against contamination risks. With a wide selection from top manufacturers, there's something to suit just about any need. If you have any questions about any of the gloves featured, please contact our customer service team on 020 7501 1104.
If you're looking for nitrile-coated gloves for grip, take a look at our range of Reusable Nitrile Gloves.
Price is per box of 100 gloves
Disposable nitrile gloves (accelerator free)
Good fingertip sensitivity for fine handling tasks
Suitable for chemical work and food handling
| | | |
| --- | --- | --- |
| | | This product has been discontinued. Please contact our team for details of the latest release. |
---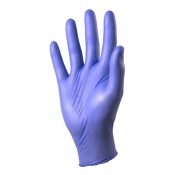 Price is per box of 200 ambidextrous gloves
Accelerator-free and latex-free for reduced allergy risk
Excellent tactile sensitivity and good grip
Certified for resistance to viral penetration (ASTM F1671)
| | | |
| --- | --- | --- |
| | | In stock now |
---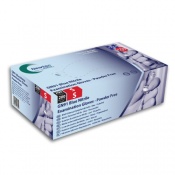 Price is for one dispenser of 200 gloves
Free from powder and latex
Textured for improved grip
Available in six sizes to fit most users
| | | |
| --- | --- | --- |
| | | Currently unavailable. Please check back soon |
---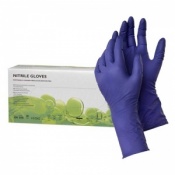 Price is per box of 100 gloves (Special offer on selected sizes)
Disposable nitrile gloves (accelerator free)
Good fingertip sensitivity for fine handling tasks
Suitable for fine assembly and cleaning
| | | |
| --- | --- | --- |
| | | Currently unavailable. Please check back soon |
---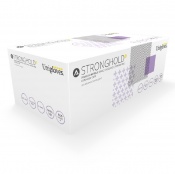 Disposable purple nitrile gloves with extended cuffs
Powder-free and latex-free design for comfort
Conforms to EN 455 for reliable use
Price shown is per box of 100 gloves
| | | |
| --- | --- | --- |
| | | Currently unavailable. Please check back soon |
---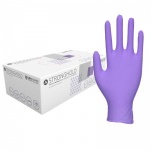 Provide resistance to chemicals and cytotoxic drugs
Micro texture pattern on fingers and palm enhance grip
Suitable for use in dry, wet and oily conditions
Price shown is per box containing 100 gloves
| | | |
| --- | --- | --- |
| | | In stock now |
---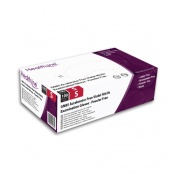 Price is for one box of 100 gloves
Textured surface for improved grip
Violet colour is ideal for colour coding
Latex and accelerator free for reduced irritation
| | | |
| --- | --- | --- |
| | | Currently unavailable. Please check back soon |
---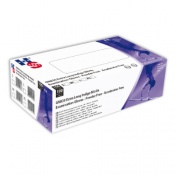 Price is for one dispenser of 100 gloves
Long cuff for added protection
Latex and accelerator free
Approved for contact with food
| | | |
| --- | --- | --- |
| | | Currently unavailable. Please check back soon |
---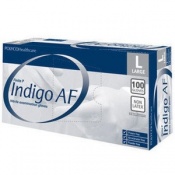 Price is per dispenser of 100 gloves
Latex free and powder free
Rolled cuff to prevent liquid rollback
Food contact approved
| | | |
| --- | --- | --- |
| | | In stock now |
---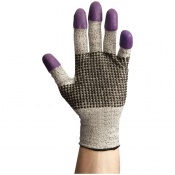 Price is per pair of gloves
Ideal for glass handling or paper manufacturing
Flexible dotted palm for high levels of grip
Dyneema fabric construction with high tensile strength
| | | |
| --- | --- | --- |
| | | Currently unavailable. Please check back soon |
---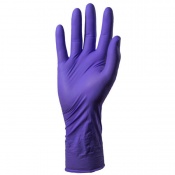 Price is per box of 50 ambidextrous gloves
Single-use nitrile gloves with high tensile strength
Extended cuff protects the wrists and forearms
Latex-free and powder-free for reduced risk of skin allergy
| | | |
| --- | --- | --- |
| | | This product has been discontinued. Please contact our team for details of the latest release. |