Best EN 388 Level 1 Cut Resistant Gloves
Thursday, 13 August 2015 | Admin
Level 1, Level 3, Level 5 – all you want is a Safety Glove to help keep your hard working hands intact but our range of EN 388 cut resistant gloves can be confusing as to which level you require. If you want a helping hand in understanding EN388 a little better, head over to our dedicated blog post, or get up to speed with our EN Standards Infographic. Measuring your glove safety may revel in codes galore, but the logic behind them is fairly standard: Level 1 gloves are better for minor risks and increase in protection performance as the number rises, with the top level being 5.
As we're here at Level 1, you can rightly assume that these gloves aren't the most serious Cut Resistant gloves we offer, but as they a) are still EN 388 accredited and b) still come from us, you can be sure that they offer premium performance.
On the Level
A Level 1 glove will have endured the following when put through their paces with EN 388 Tests:
• 100 abrasion cycles
• 1.2 cuts of a moving blade
• 10 Newtons of tear force
• 20 Newtons of puncture force
Which makes them perfect for general handling, construction, automotive or janitorial work where hazards are low but your hands need to be safe from abrasion and cuts. Due to their specific level of design, Level 1 gloves are often thinner and more dexterous than their higher-level counterparts, which makes them a great all-round PPE solution for a range of tasks.
Alright, now we've clarified the 'what' let's move onto the 'how' and how exactly do you pick the best Level 1 Cut Resistant gloves? Why, you read our Top 5 list, of course!
Safety Gloves Top 5 Best Level 1 Cut Resistant Gloves: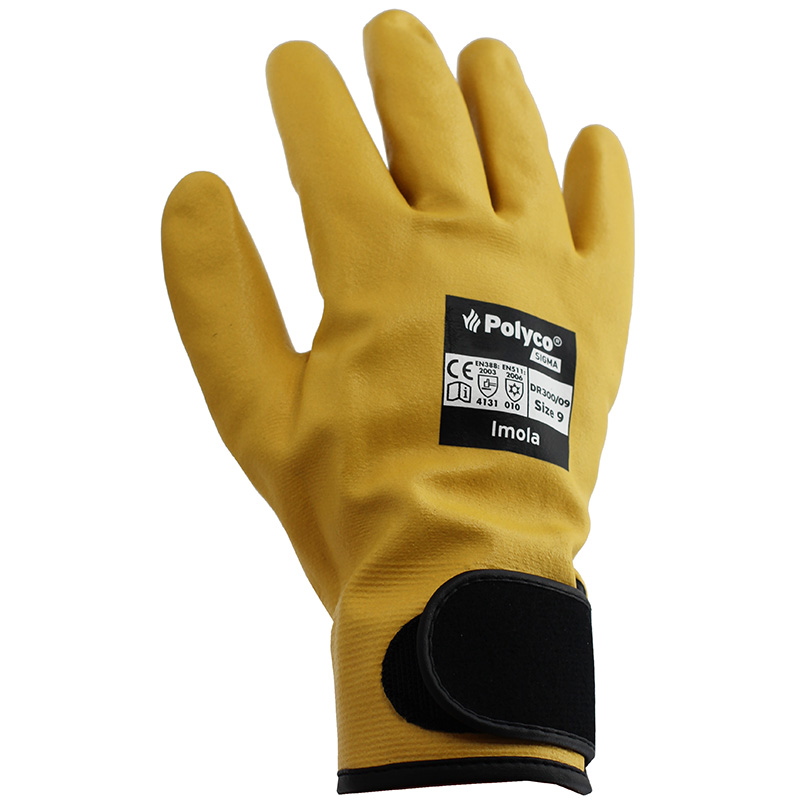 Polyco Imola Drivers Style Safety Gloves
Polyco have bought one of Italy's most picturesque regions into the UK's most industrious gloves. Combining the look and feel of a driving glove and the protection, light weight and dexterity of a high performing work glove make these into something any Monza-bound speed racer, or site-bound worker, would be proud to own. With high resistance to cuts and abrasion, a comfy fleece liner and excellent dry-grip this powerful blend of fashion and function even offers EN 511 levels of cold resistance to be the complete protection package.
Shop Now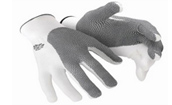 HexArmor NXT 10-302 Kitchen Safety Gloves
HexArmor have provided some of our most striking gloves, and these NXT models are no different. Not just futuristic in appearance, they push safety to new levels in their technology thanks to that TruShield performance and a Coretek fabric keeps hands cool, comfy and safe. Excellent dexterity, plated design for boosted protection and a Quadstretch design to offer more dexterity and comfort than their competitors, these gloves will make your hands look sharp without falling prey to sharp objects.
Shop Now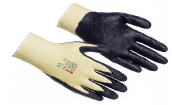 Supertouch Black Jack Kevlar Gloves
Your safety isn't a game of chance, and these Supertouch Gloves have all bets covered thanks to their Kevlar construction. If you're not up to date with this futuristic fabric then visit our blog post on why we love Kevlar. Indestructible material aside, these gloves also feature a textured grip, nitrile palm coating and great flexibility that makes them a perfect pick for protecting hands.
Shop Now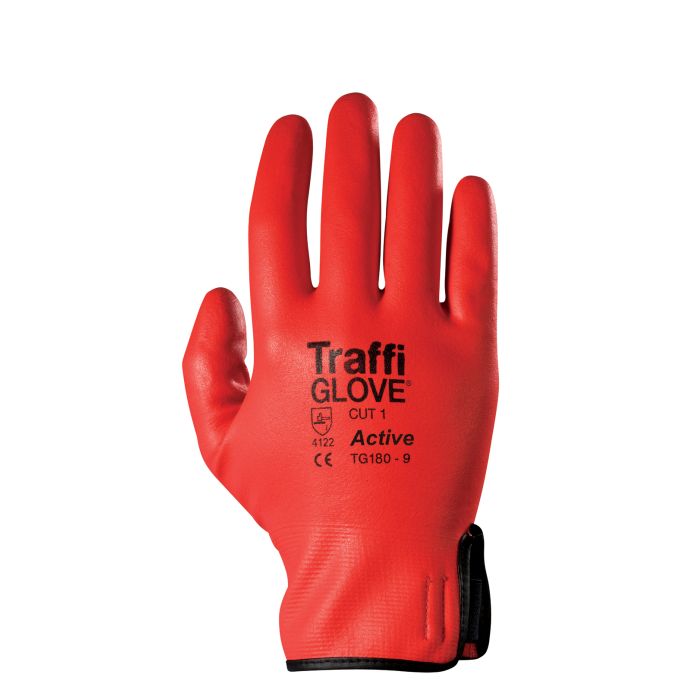 TraffiGlove TG180 Active Cut Level 1 Handling Gloves
Traffiglove have earned the respect of the nation as one of the leading provider of PPE, and they're certainly earned ours as reliable manufacturers of high performing gloves. Not just content with making their safety wear easy to use and work in, they even make it easy to spot your level of protection. With Red for the lowest level encouraging workers to be aware of the risks, Amber signalling a mid-range of safety and Green declaring you're ready to go-go-go with the highest level of protection, TraffiGlove really do guide you across the dangerous crossroads of industry. These Level 1 handling gloves combine TraffiGloves' expertise with technology that makes them great for wet, dry and oily conditions.
Shop Now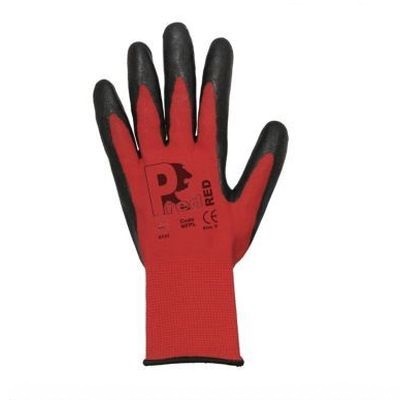 Predator Red Nitrile Coated Cut Level 1 Safety Gloves
Your hands are the waiting prey for any number of hazards you face in the workplace, so get the predator on side with these Nitrile safety gloves. A breathable back lets hands stay cool and comfy while a nitrile coating give great grasp through wet and oily conditions. A seamless liner stops the glove from sticking to the skin in hot conditions and is free from seams for your total comfort. Great dexterity for great value makes these gloves a great choice for general work tasks.
Shop Now
Visit Safety Gloves for our full range of Cut Resistant Gloves.

Price is per pair
High level of abrasion and tear resistance
Ideal for construction, off shore work and more
Protection against the cold with fleecy liner

| | | |
| --- | --- | --- |
| | | In stock now |

Price is for a single glove only
SuperFabric plating protects against sharp objects
Coretek fibre keeps hands cool
Superior protection against cuts and abrasions.

| | | |
| --- | --- | --- |
| | | In stock now |

Price is per pair (Special offer on selected sizes)
Ideal for performing a range of tasks, from light manufacturing to assembly work
Nitrile palm coat
Stone textured grip
Good flexibility

| | | |
| --- | --- | --- |
| | | In stock now |

Price is per pair
Seamless knitted liner for added warmth
So-Flex Nitrile coating is fully dipped for full water resistance
Coating provides excellent grip is dry, wet and oily conditions

| | | |
| --- | --- | --- |
| | | In stock now |

Price is per pair (Special offer on selected sizes)
One piece liner for comfort and protection
Nitrile coating provides resistance to water and oil
Enhanced dexterity and grip ideal for use in several trades

| | | |
| --- | --- | --- |
| | | In stock now |