Best Gloves for Liquid Nitrogen 2022
Thursday, 30 December 2021 | Admin
Applications such as wart removal, cell removal, laboratory work, storage, cooking, ice cream making and more all use something called cryogenics. Cryogenics is the practise of using liquids at an extremely low temperature to meet an end goal or aim. Sometimes the end goal is for scientific study, and other times it has a purpose such human body cryopreservation or cancerous wart removal.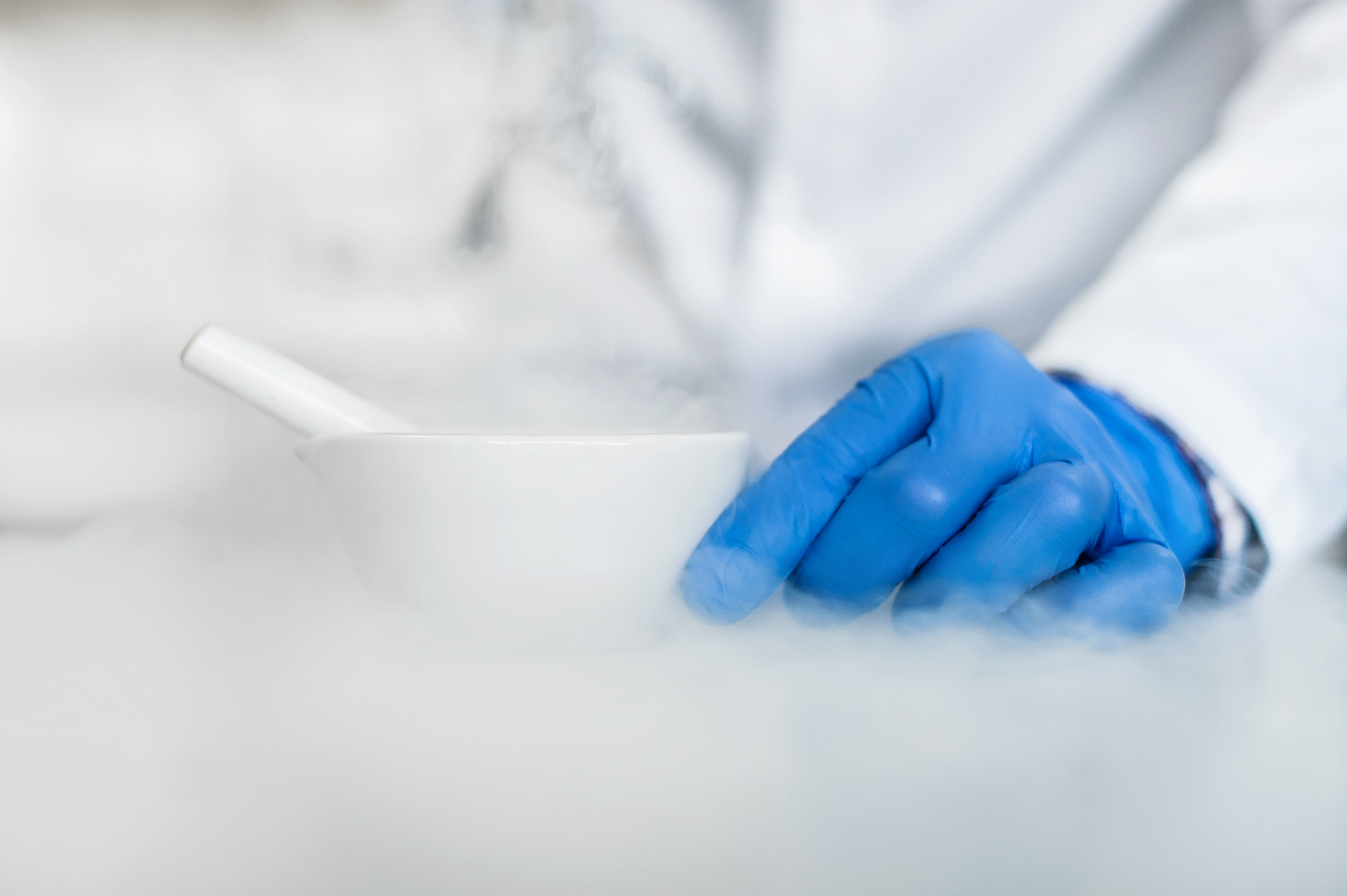 Liquid nitrogen is most commonly used in cryogenics
As nitrogen is all around us in the atmosphere and has an incredibly low boiling point, liquid nitrogen is most often used within cryogenic procedures. As the substance is extremely dangerous because of its low temperature, it's important to protect your hands from a serious injury. This article explains what liquid nitrogen is and what it is used for, and lists our best gloves for protecting against the substance.
What Is Liquid Nitrogen Used For?
Liquid nitrogen is formed by compressing the air around us and heating it until the gas has changed its matter to liquid. Once this has been achieved, scientists then remove the oxygen in a process that is pretty much the same as when brewers remove water from alcohol in a distillery. Once the liquid has been completely removed from the oxygen, you are left with liquid nitrogen that has a temperature of around -220°C.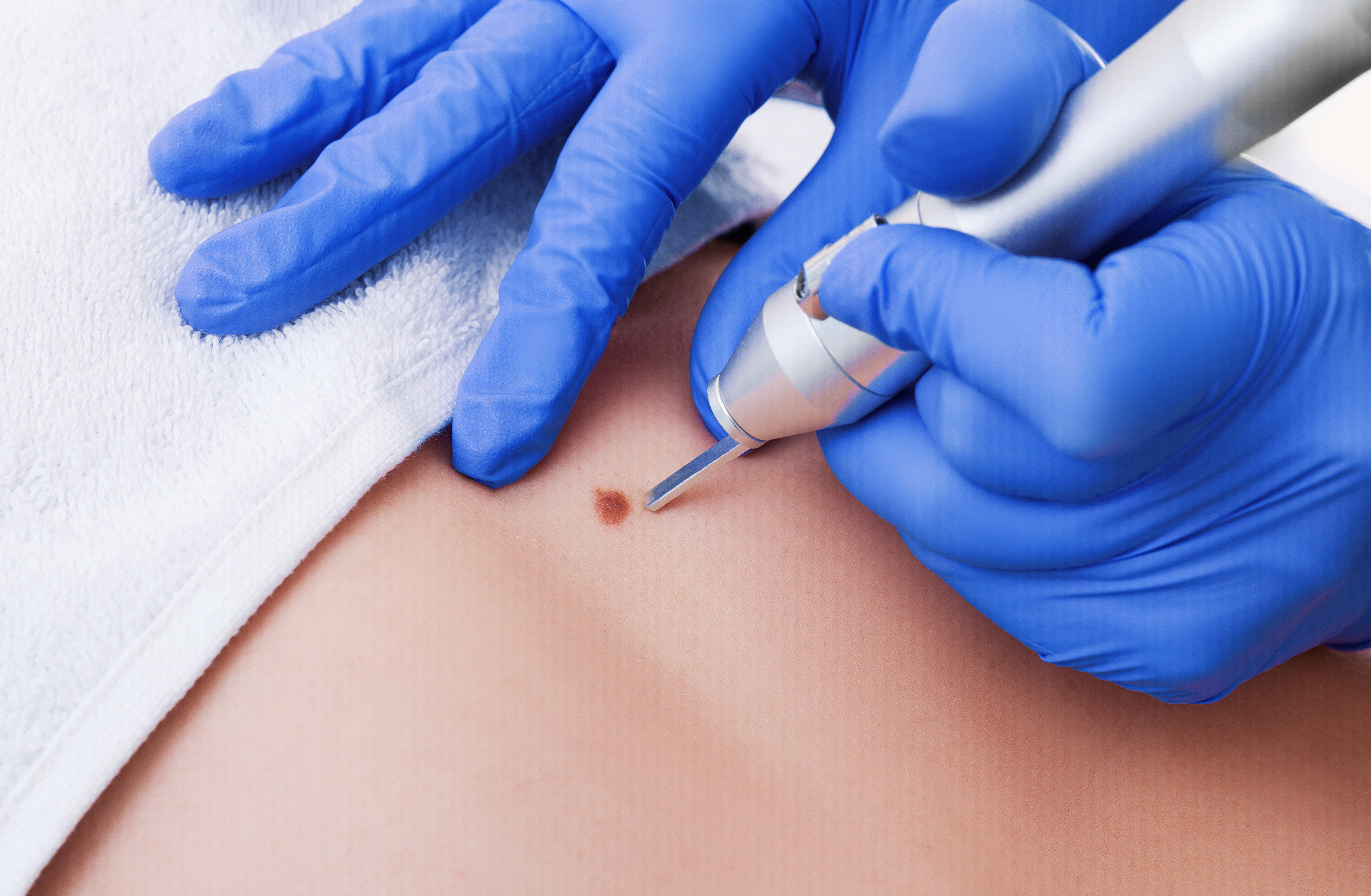 Liquid nitrogen can be used to remove cancerous cells and warts
This extremely cold liquid form has a wide list of uses because of its extremely low boiling point. Suitable tasks include:
Wart removal
Cancerous cell removal
Cryotherapy (using liquid nitrogen for skin therapy)
Cryogenics (the study of extremely low temperatures)
Laboratory work
Scientific work
Storage (including cryopreservation)
Ice cream making
Cooking
Computer cooling
Dermatology
How Dangerous is Liquid Nitrogen?
Liquid nitrogen is incredibly dangerous as it has an extremely low temperature and an extremely low boiling point. Our skin tissue simply isn't built to protect against temperatures that are so low. Side effects of malpractice with liquid nitrogen have included frostbite, frozen solid fingers, skin lesions, headaches, hair loss, fainting, asphyxiation, explosions, blindness, and if that isn't enough to concern you, there was even a case of a young woman who's stomach exploded when she drank a liquid nitrogen cocktail at a party.
So it's probably best that you do go out of your way to find some adequate protection before dealing with liquid nitrogen. Thankfully, there are gloves available that can fully protect your hands against temperatures so low.
How Do I Choose the Right Liquid Nitrogen Gloves?
Firstly, it's important to understand the differences between the types of liquid nitrogen gloves that we sell. Some gloves protect against splashes only, some are completely waterproof, and some are just designed for handling materials that have been submerged in liquid nitrogen. To help you find the gloves for you, we've separated these different types out into the copy below.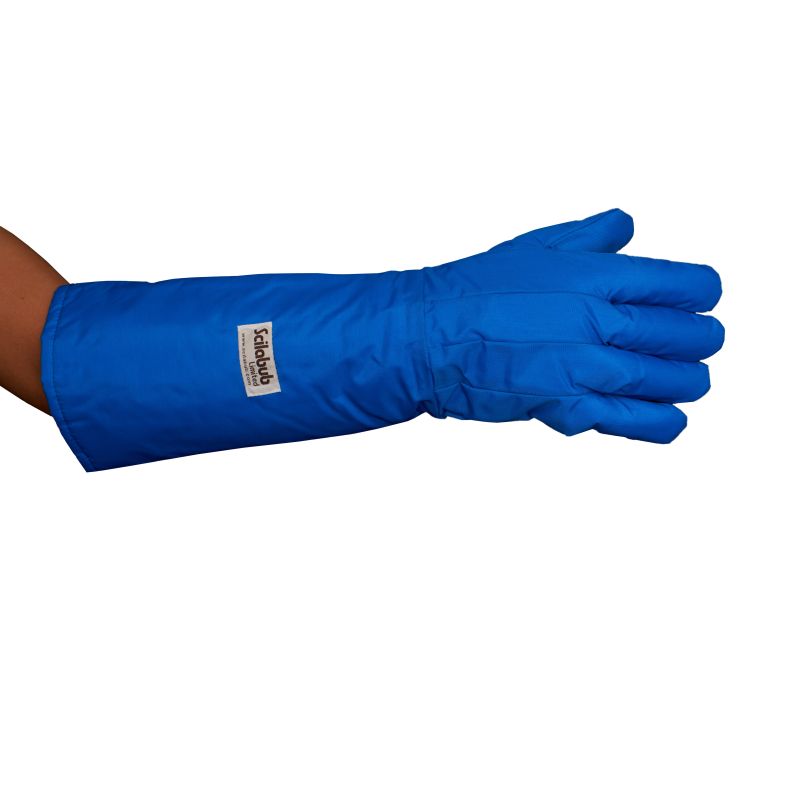 Best Gloves For Immersing Your Hands in Liquid Nitrogen
Scilabub Frosters Cryogenic Waterproof Gauntlet Gloves
For immersing your hands in liquid nitrogen, you'll want to ensure that your hands are totally protected against water. To do this, the Scilabub Frosters Cryogenic Waterproof Gauntlet Gloves use a synthetic fibre outer layer that can totally protect your hands from liquids. This works in conjunction with a triple thermal layer that protects from conditions that range between -120°C and -190°C.
This level of water and cold protection is unparalleled within the glove market, ensuring that you can protect your hands completely from liquid nitrogen while handling the materials within. This is ideal for dry ice handling, scientific work, bottle handling and more. If you don't require gauntlet gloves, then these gloves are available with an Elastic Wrist, Mid Length and as Shoulder Length Gauntlets.
Shop Now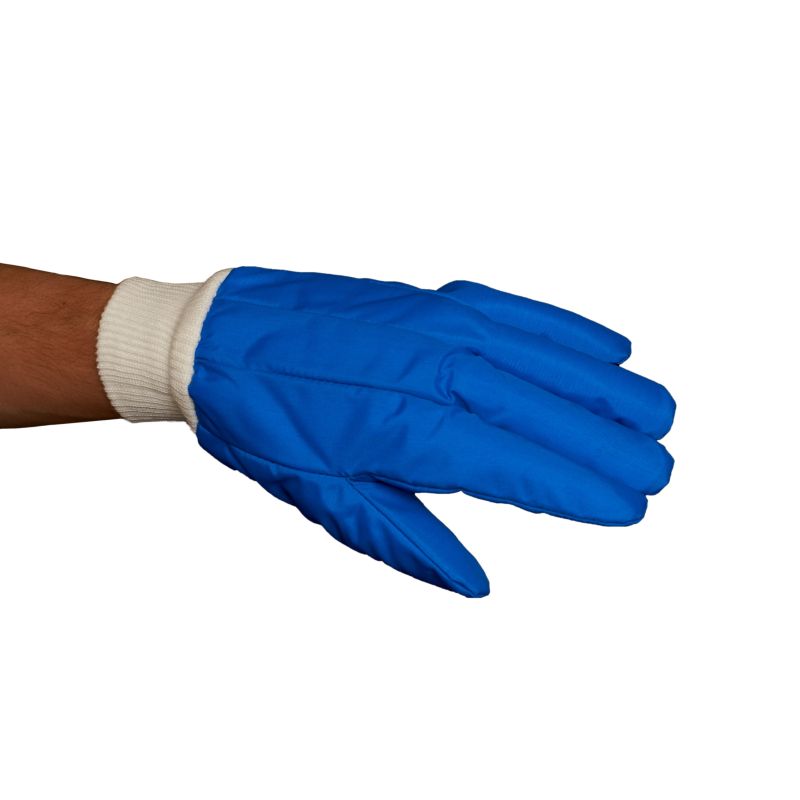 Best Gloves for Handling Cryogenic Materials
Scilabub Frosters Cryogenic Gloves with Elasticated Wrist
If you're handling materials that have been immersed in liquid nitrogen, then you might not require gloves that are totally waterproof. The Scilabub Frosters Cryogenic Gloves with Elasticated Wrist are designed for this very purpose, with impressive dexterity and grip combining to ensure the excellent ability handle freezing materials. The triple liner can protect against contact temperatures ranging between -120°C and -190°C.
Ideal for storage freezers, cold rooms, dry ice handling, microtomes and more, these gloves are the ideal gloves for anyone who works in cryogenics without the need to immerse hands in liquids. For usability, these gloves are also available Mid Length, Elbow Gauntlet Length and as Shoulder Length Gauntlets.
Shop Now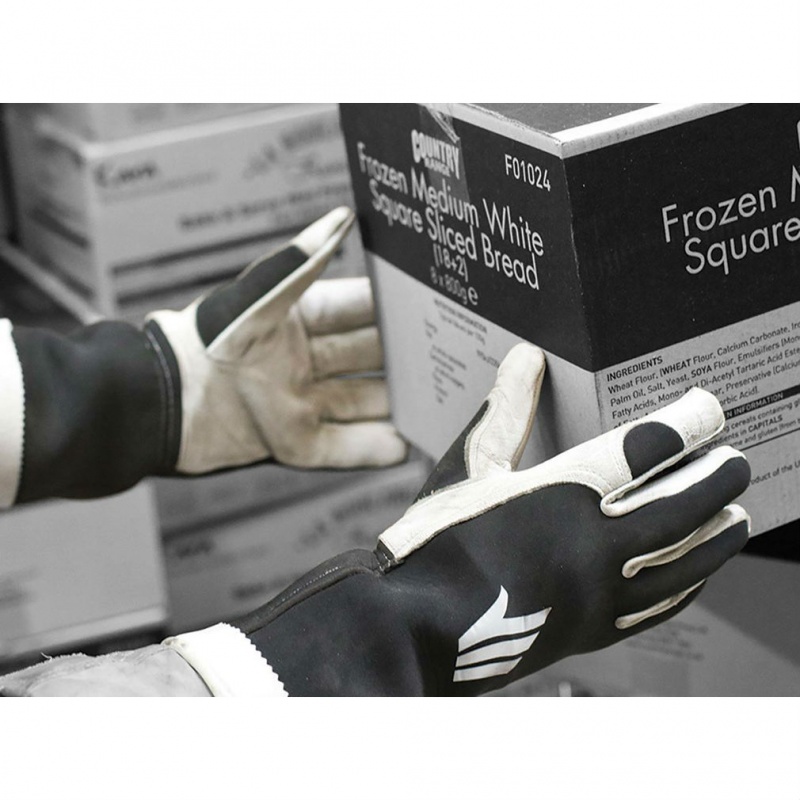 Best Gloves for Cryogenic and Liquid Nitrogen Splash Protection
Polyco Freezemaster Ultra Insulated Gauntlets FMU
Finally if you want liquid splash protection only, and only expect to handle materials once they have warmed to around -20°C, then we would recommend the Polyco Freezemaster Ultra Insulated Gauntlets FMU. As they are gauntlet length and offer level 4 resistance to contact cold, these gloves are particularly well suited for handling freezing materials at the end of the cryogenic process.
This is ideal for when the materials have warmed to far closer to freezing, proving suitable for applications such as storage, laboratory work, fertility clinic work and food processing. They are also resistant to water too, enabling you to handle damp materials without your hands becoming wet.
Shop Now
Don't Take the Risk with Liquid Nitrogen
Liquid nitrogen is a risk that if not protected against can cause a serious injury. If you want to find out more about our range of cryogenic gloves, then you can check out our Cryogenic Gloves and Liquid Nitrogen Gloves categories where we have a wider range.
Have any questions, or anything to add? Tell us in the comments below, or find us on Facebook and Twitter!
Shop Our Gloves for Liquid Nitrogen
Cryogenic gloves for temperatures between -120°C to 190°C
Ideal for microtomes, cryogenics, dry ice handling, lab work and more
Waterproof membrane protects against splashes of liquid nitrogen
Price shown is per pair of gauntlet gloves

| | | |
| --- | --- | --- |
| | | In stock now |

Frosters gloves for handling materials in the vapour stage of liquid nitrogen
Designed to handle objects typically ranging from -120°C to -190°C
Suitable for storage freezers, cold rooms, dry ice handling and microtomes
Price shown is per pair of gauntlet gloves

| | | |
| --- | --- | --- |
| | | Usually Delivered in 4 - 6 Working Days |