Choosing the Best Polyco Gloves for Your Construction Site
Wednesday, 4 December 2019
Modern construction sites will have to deal with a multitude of safety requirements, making the task of choosing the perfect work gloves for each job into a puzzle. Grip, protection, warmth and dexterity are all primary concerns, so to choose the right glove, some serious glove knowledge is needed. We've taken it upon ourselves to ease the burden of site managers, putting together a guide to let you know which Polyco glove to choose for each task.

Polyco Polyflex Hydro – Touchscreen Gloves for Modern Construction
Protection is the number one concern when choosing gloves for a worksite, but gloves are no good if they aren't functional as well. The Polyco Polyflex Hydro range is designed for the modern worksite, equipped with touchscreen compatibility, waterproof coatings and nitrile grip.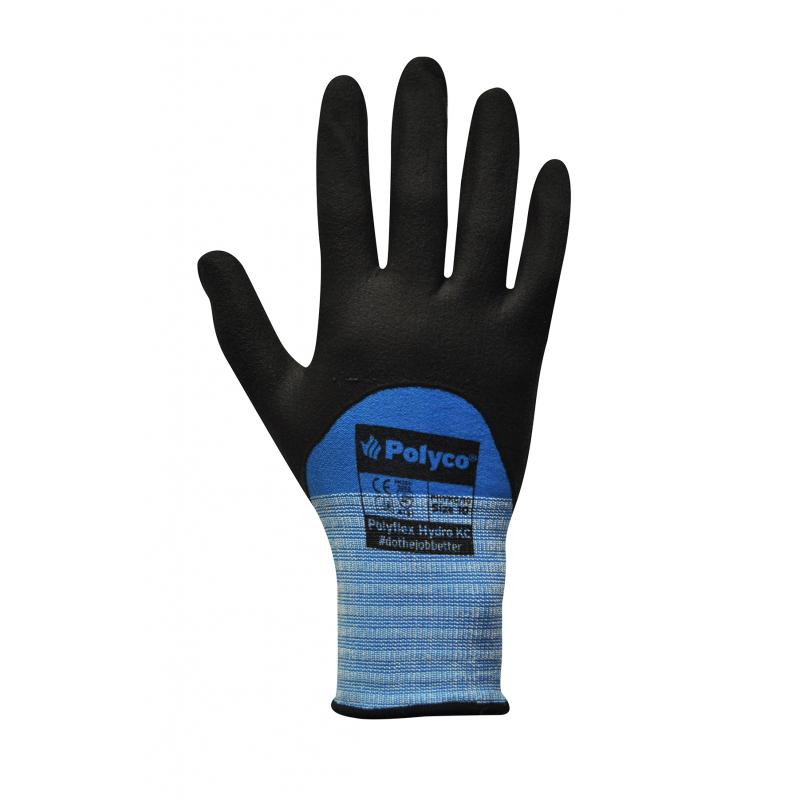 Most dexterity in the range for intricate tasks
Nitrile palm coating to provide cushioning and grip
Best glove for general user compliance on the worksite
Suitable industries: Construction, demolition, labouring, bricklaying
Grip It OIL Gloves – Construction Gloves for Wet and Cold Work
When the weather gets cold and wet, hands get slow and painful. That's true without the right pair of gloves, but the Polyco Grip It Oil range are gloves designed to change all that, with full coating to keep the wet out and increasing thermal linings to keep you warm. These gloves all feature fully dipped waterproof hands and the best nitrile grip for all conditions.
Gloves for Other Jobs on Site
While we believe the two ranges mentioned above are the top options for most jobs on the construction site, there are still holes to fill. In this section, we'll provide some of our other top options for specific jobs on site.
The Right Gloves for the Right Task
You may just want to buy one set of gloves for your entire crew on site, but this strategy will either leave them under-protected (leading to risks of injury), or over-protected (leading to overspending and a lack of productivity). With this guide, you should be able to choose the perfect glove for each task, making sure that you get exactly what's needed – no more, no less. If you still haven't found what you're looking for, you can browse our entire range of Polyco gloves.
Have any questions, or anything to add? Tell us in the comments below, or find us on Facebook and Twitter!