HexArmor Chrome Series Gloves
The Hexarmor Chrome Series Gloves are some of the toughest mechanics-style gloves available on the market. Featuring advanced materials and a specialised design, these gloves are suitable for a range of applications across many industries.
For a comprehensive guide to the HexArmor Chrome range, please click here.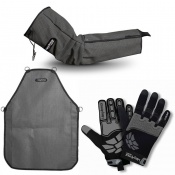 Full HexArmor cut protection kit
Includes cut-resistant apron, arm sleeve and gloves
Each product supplies Level 5 EN 388 cut resistance
Ideal for sheet metal work and glass production
| | | |
| --- | --- | --- |
| | | Currently unavailable. Please check back soon |
---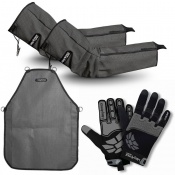 Full HexArmor cut protection kit
Includes cut-resistant apron, arm sleeves and gloves
Each product supplies Level 5 EN 388 cut resistance
Ideal for sheet metal work and glass production
| | | |
| --- | --- | --- |
| | | Currently unavailable. Please check back soon |
---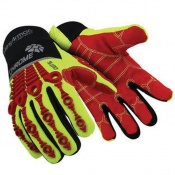 Price is per pair
SuperFabric provides highest level of cut resistance
Waterproof liner protects against wet hazards
Back of hand impact protection
| | | |
| --- | --- | --- |
| | | In stock now |
---
Price is per pair SuperFabric coated work safety gloves
Essential wear for machinists and blade handling applications
Maximum Level F cut resistance rating under EN 388
360 degree protection safeguards the entire hand
| | | |
| --- | --- | --- |
| | | In stock now |
---
Pair of SuperFabric impact resistant work safety gloves
Essential wear for professionals requiring ultimate cut resistance
360° of Level F cut protection across the entire glove
PVC printed synthetic leather palm enhances grip strength
| | | |
| --- | --- | --- |
| | | In stock now |
---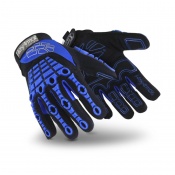 Pair of industry leading stylish cut Level F safety gloves
Essential wear for rugged and dirty professionals like mechanics
Impact protection on knuckles and back of hand enhance safety
SuperFabric material provides highest Level F cut resistance on the market
| | | |
| --- | --- | --- |
| | | In stock now |
---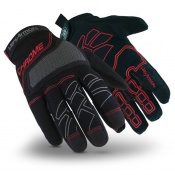 Maximum protection available in a pair of safety gloves
Essential wear for professionals handling sharp material
Extra knuckle protection reduces the prominence of impacts
Some of the highest protection available on the safety glove market
| | | |
| --- | --- | --- |
| | | In stock now |
---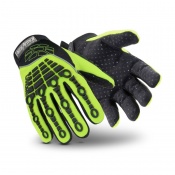 Level F cut resistance work safety gloves ideal for handling application
Essential wear for hazardous handling applications indoors and out
SuperFabric outer shell enhances protection rating against abrasion and cut
Level 2 impact protection guards the back of the hand against sudden force
| | | |
| --- | --- | --- |
| | | In stock now |
---
Pair of Level F cut resistant safety gloves
Essential handling wear for shipping and cargo handling professionals
TP-X palm and back offers dense material impact protection
SuperFabric provides maximum cut-resistance to majority of hand
| | | |
| --- | --- | --- |
| | | This product has been discontinued. Please contact our team for details of the latest release. |
---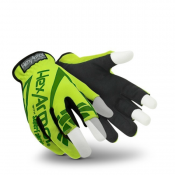 Level F dexterity enhancing framing style safety gloves
Essential wear for precise handling applications like roofing and joinery
Reliable grip enabling palm coating enhances grip strength and stability
SlipFit cuff allows for gloves to be quickly worn and removed
| | | |
| --- | --- | --- |
| | | In stock now |
---
Level F dexterity enhancing framing style safety gloves
Essential wear for precise handling applications like roofing and joinery
Reliable grip enabling palm coating enhances grip strength and stability
SlipFit cuff allows for gloves to be quickly worn and removed
| | | |
| --- | --- | --- |
| | | In stock now |
---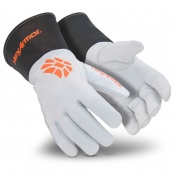 Pair of Level E cut and 250°C contact heat resistant safety gloves
Ideal for industries where risk of arc flash exposure is high
Outstanding range of heat and flame protection ratings
Complete protection across the entire hand removes vulnerable areas
| | | |
| --- | --- | --- |
| | | Currently unavailable. Please check back soon |
---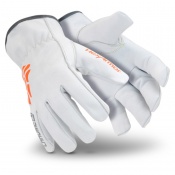 Price is per pair of gloves
Provides fantastic ISO Blade Cut Level E protection
Arc Flash Level 4 rating with a score of 46 Cal/cm2
Form-fitting design with easy slip-on cuffs
| | | |
| --- | --- | --- |
| | | In stock now |