HexArmor Gloves: Safety Redefined
Thursday, 9 May 2019 | Sean
Some tasks demand hand protection that goes that one step further; offering not just resistance against needles, thorns, cuts, oil, grease and mud, but technology that improves your performance, productivity and output. In every industry there is a brand that leads the way, a torchbearer that takes risks and leads by example. In the PPE industry, that brand is HexArmor.


HexArmor: Safety Redefined
Who Are HexArmor?
HexArmor were founded just over a decade ago by a small group of hardworking people. What they wanted to create was unheard of. Within a few years of researching, testing, experimenting and trialling, they had created a glove that used brand new technology that reduced the number of hand injuries in a large waste and recycling company to zero.
Using that first glove as a starting point, that small group of hardworking people quickly expanded, keeping their ethos of working with glove users at the heart of their mission. By working side-by-side with glove users and health and safety managers, the gloves that they produced started to change the outlook of the industry, and they quickly came to dominate large sectors within the PPE market. Every single one of the gloves in HexArmor's armoury today features technology that has been manufactured in cohesion with their harshest critic; the person who actually has to wear the gloves.
Why HexArmor Use Technology Better Than Anyone
If you want to be the best, it means that you have to adapt to changing threats within the industrial workplace. This can include the threats posed by new technology and new jobs, and it means that the technology that you use within your gloves has to represent this change. HexArmor have developed different technology for different threats, ensuring that they can dominate all of the high-risk areas where PPE is required.
SuperFabric
SuperFabric is designed to protect against the most hazardous hazards on the market; blades, wires, metal, glass, needles and more. SuperFabric consists of special guard-plates that deflect needle and puncture hazards, which is why HexArmor's needle resistant gloves are among our best selling needle resistant gloves. For our range of HexArmor SuperFabric Gloves, see HexArmor Chrome Series and HexArmor Needle stick.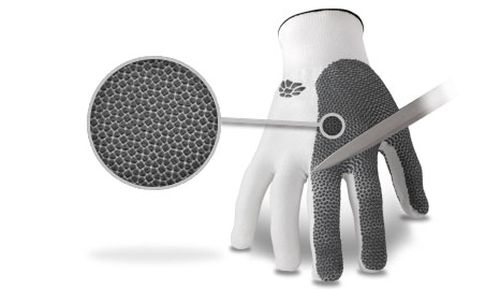 Small guard-plates prevent needles from puncturing the gloves
IR-X Impact Resistance
Among the most advanced impact resistance available, the IR-X Impact Resistant liner from HexArmor features a full impact Exoskeleton that protects every joint and knuckle from blows. It is thick, tall, and can force away sudden impact in order to protect your hands. For excellent impact protection, see HexArmor Rig Lizard.
H2X Waterproof Liner
H2X is technology that can keep your hands warm, keep them safe, and keep them dry when immersed in a bucket of water. Featuring Thinsulate , this two-layer barrier protects your hands from not just water, but chill and wind too. For HexArmor waterproof gloves, see the HexArmor Arctic range.
HexArmor Grips
All of the HexArmor Gloves use different types of grip, with TP-X, TP-X+, Mud Grip and more all offering different levels of grip for different working conditions. Whether it's grip for extreme dirt, extreme oil, extreme rain or just cold and dry, HexArmor ensure that the gloves you are buying will keep your hands grippy.
CHOOSING HEXARMOR: WHERE DO I START?
Choosing the right HexArmor Glove for you, depends entirely on what type of protection that you require. To make this task a little easier, we've narrowed down the HexArmor range and listed what these types of gloves are best for. The types of gloves that are in our HexArmor range are Needle stick, Chrome Series, EXT and Rig Lizard.
Needle Stick Range
Our most popular HexArmor needle stick resistant gloves are the HexArmor Sharpsmaster 2 9014 Needle Stick Resistant Gloves, that use SuperFabric to offer exceptional cut and puncture protection. Like all of their needle stick resistant gloves, they are comfortable and are ideal for handling needles, knives and other sharp materials. They are resistant to oil and water, but are best suited to dry environments.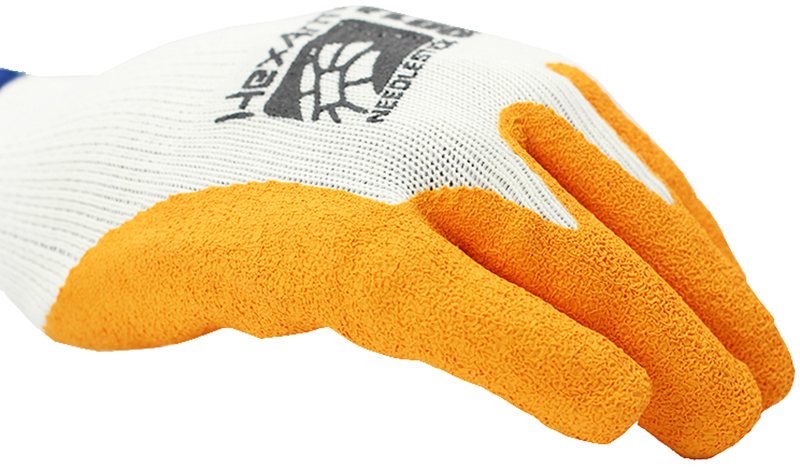 The Sharpsmaster 2 9014 Gloves are our top selling needle resistant gloves
Perfect For: Police, emergency services, waste management, airport staff, local authorities
Chrome Series Range
HexArmor Chrome Series include gloves that are perfect for tough, mechanical jobs, with impact and knuckle protection, dirt and oil resistance, and exceptional level 5 cut resistance. A prime example is the HexArmor Chrome Series 4026 Hi Vis Mechanics Cut Resistant Gloves, which offer some of the best mechanical protection on offer. For any tough mechanical job that demands the best in protection, you can't go wrong with HexArmor Chrome Series.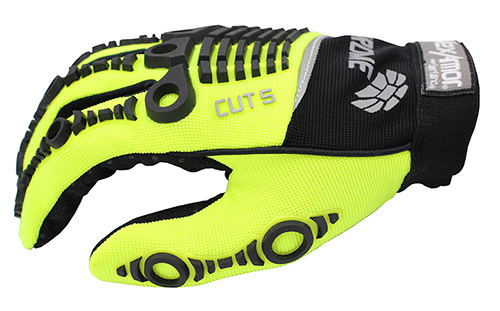 The Chrome Series 4026 Gloves offer among the best protection available
Perfect For: Mechanics, engineering, rigging, mining, building, construction
EXT Range
Within HexArmor's EXT range are extrication gloves, designed for emergency services in the most intense conditions imaginable. A pair that we would recommend are the HexArmor EXT 4014 Extrication Gloves, designed to protect against bloodborne pathogens, viruses, oil, water and more. Perfect for first responders and the emergency services, HexArmor EXT Gloves only make your job a little easier.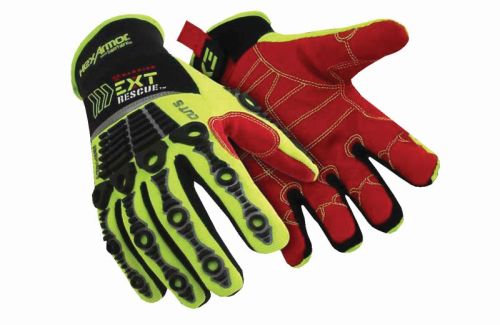 HexArmor Extrication Gloves are ideal for emergency response
Perfect For: Police, ambulance, first responders, emergency services, search and rescue
Rig Lizard Range
Last but not least is the HexArmor Rig Lizard range, that uses a wide range of technology to offer outstanding protection in them conditions that you don't want to find yourself in. The HexArmor Rig Lizard Hi Vis Impact Protection Mechanics Gloves 2021 demonstrate the very best of Rig Lizard, with thermal resistance keeping the hands warm but operational. Despite this, they don't hold back when it comes to protection, offering some of the best mechanical resistance available.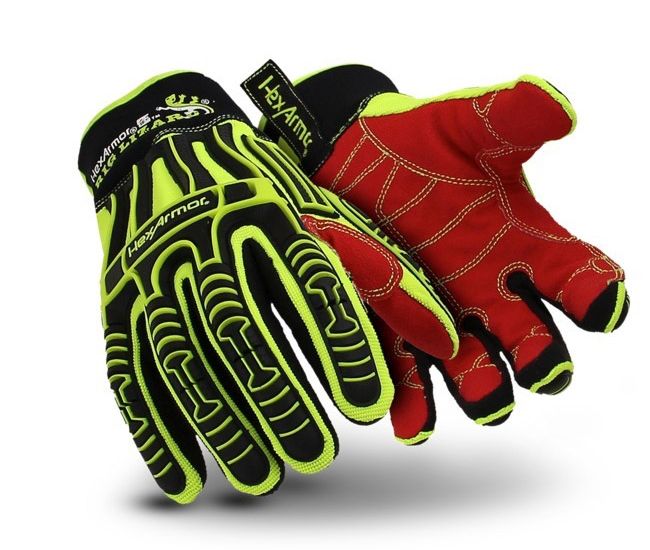 Rig Lizard are the gloves for those cold and wet conditions
Perfect For: Winter conditions, emergency services, wet weather, oil and gas, outdoor work
For Ultimate Hand Protection, Go hexArmor
HexArmor are the gloves for ultimate hand protection. Remember, the gloves here are only selected products, and we have a far wider range on our website. For our full ranges of HexArmor Gloves, please see the following links:
We hope that this article has left you a little more clued up on why we value HexArmor so highly. If you have any questions, or anything to add tell us in the comments below, or find us on Facebook and Twitter!