Best Gloves for Grinding Metal 2023
10 January 2023
Grinding is the name given to a number of different processes involved in preparing metal for finishing. Deburring, smoothing, welding and sharpening are all incredibly dangerous due to the tools and equipment involved.
Wondering where to start? We've got in touch with product experts in a range of industries so you don't have to. Our guide to finding the Best Gloves for Grinding Metal includes spark, cut and heat-resistant gloves that are perfect for grinding metal in factories, foundries and warehouses.
What Will This Guide Cover?
Protect Against Sparks, Molten Splash and Ignition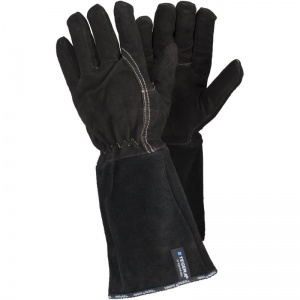 The number one safety concern for metal treatment workers is splash and spark protection when buffing, grinding and smoothing down material. Ejendals Tegera 134 Welding Gloves feature an ignition-proof extended cuff that shields the wrist and forearm against sparks when grinding.
What We Love...
✔ Extended cuff protects the wrist and lower forearm
✔ High level burn and molten splash resistance when sparks start to fly
✔ Ignition resistant fabric smoulders sparks to prevent fire
Not the Best for...
✗ Operating finishing tools that demand a tonne of dexterity (see our solution)
Editors Verdict: Extended wrist cuff is a must if you work without full-body protection
Highly Versatile Option for Grinding Metal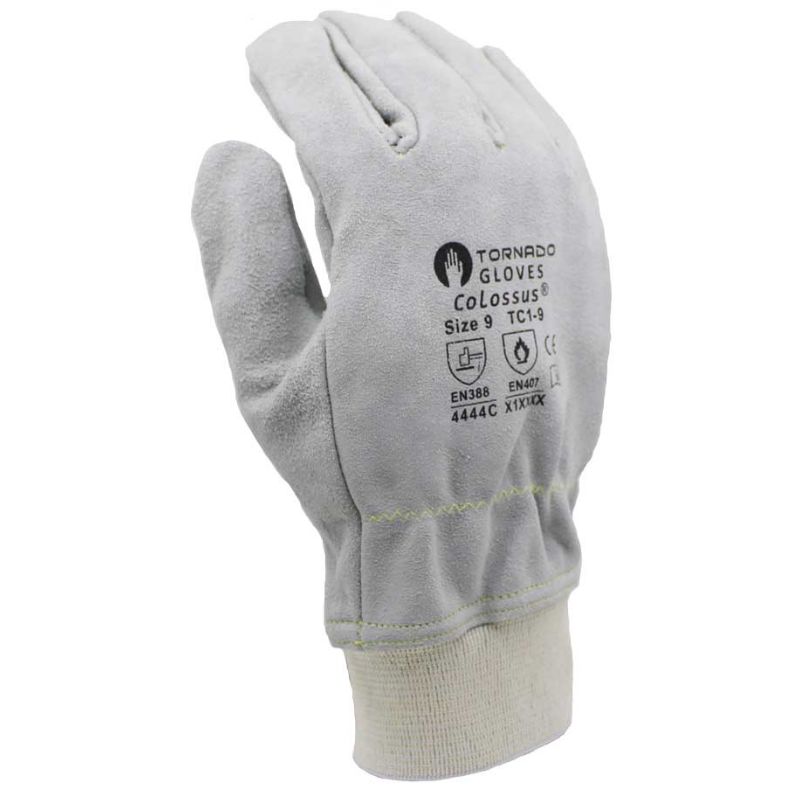 If you work in a warehouse, factory or workshop where you're tasked with multiple different metal treatment jobs, you need gloves that match your diverse workflow. Tornado TC1 Colossus Abrasion, Tear and Puncture Resistant Gloves come complete with maximum ratings for abrasion, tear and puncture resistance, and a whopping 100°C of contact-heat resistance.
What We Love...
✔ Essential for versatile foundry and factory applications
✔ Ideal if you wear coveralls and prefer a "hand only" style of glove
✔ Level C cut-resistance guards against sharp metal edges
Not the Best for...
✗ Tasks requiring maximum heat-resistance rating (see our solution)
Editors Verdict: Rough and tough enough for the versatile, all-round metal worker
Our Most Heat-Resistant Grinding Gloves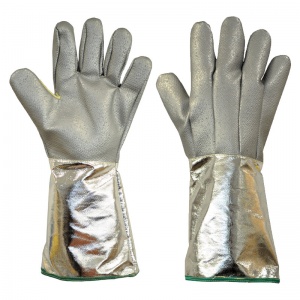 If you regularly handle seriously hot metal in foundries or blacksmithing workshops, look no further. Polyco Heatbeater 757 Safety Gloves are a serious pair of gauntlets packing an incredible 500°C of contact heat resistance and the maximum level F cut resistance rating.
What We Love...
✔ Specially designed for grinding, welding, fabrication and blacksmithing
✔ Allow you to handle material of a temperature up to a whopping 500°C
✔ Maximum Level F cut-resistance rating is unrivalled
Not the Best for...
✗ Tasks that require a thinner, lightweight option (see our solution)
Editors Verdict: Heatproof metal treatment gloves with unrivalled heat and cut protection
Best Grinding Gloves for Welding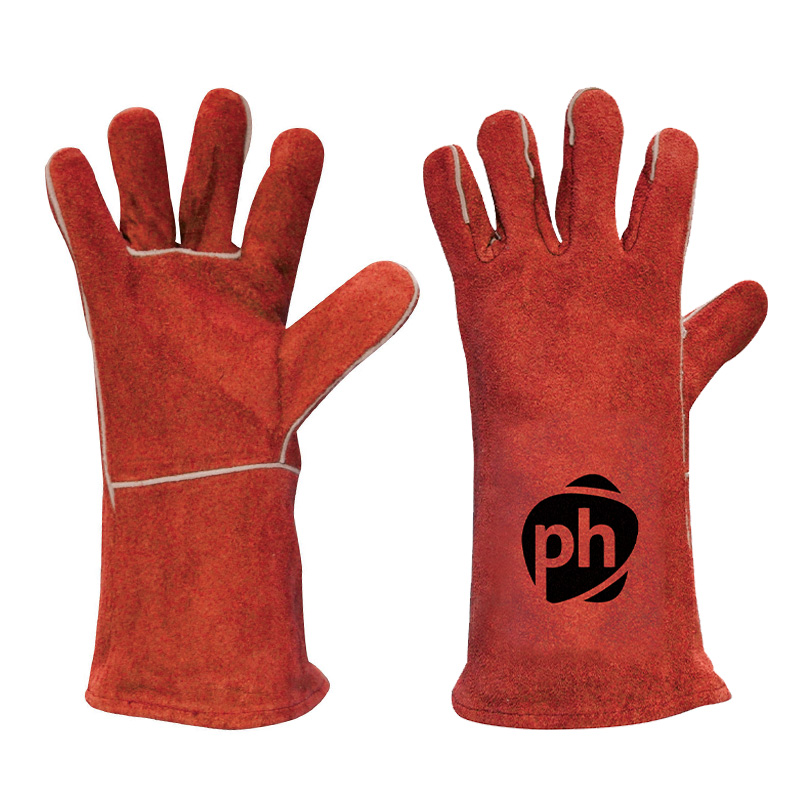 If welding is part of your workload, look no further. Packing maximum burn and molten splash protection into a wide, tear-resistant gauntlet, Polyco Weldmaster Heat Resistant Gauntlets are our pick for extreme temperatures in a foundry or blacksmithing environment.
What We Love...
✔ Our number one pick for welding and heated metal treatment
✔ Gauntlet style ensures the entire hand and wrist are protected
✔ Maximum protection against burning and molten splash
Not the Best for...
✗ Those requiring a lengthy extended cuff (see our solution)
Editors Verdict: If you're regularly welding and need precision-based, protective gloves, look no further
Our Favourite Lightweight Metal Treatment Gloves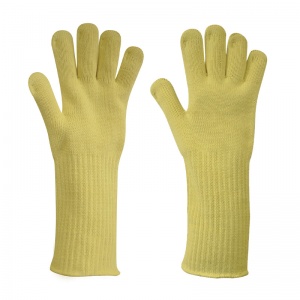 If you're concerned about bulky, heavyweight gloves causing a loss of control or accuracy in your work, you're in the right place. Polyco Volcano Heavyweight Kevlar Heat Resistant Gloves offer a narrower fit than your traditional welding and grinding gloves. Packed with EN 407 burn and heat protection, they're our choice for use with a full set of spark-resistant coveralls.
What We Love...
✔ 58cm cuff length option is ideal for those after a slightly less bulky grinding glove
✔ Safely handle material with a temperature up to 350°C
✔ Slightly more dexterous design allows for greater control of power tools and machinery
Not the Best for...
✗ Seriously heavy-duty protection (see our solution)
Editors Verdict: Ideal for machinists after a greater level of control over their machinery
Other Useful Pages
If you haven't found what you're looking for, we've got a tonne of other pages for you. Take a look below:
The Last Word
We hope you've found a suitable option for your application, or that you've learned what level of protection you need when working with grinding machines. If you'd like to get in touch, feel free to comment below or drop us a line on our Twitter or Facebook pages!