Best Insulated Work Gloves
1 Comment
Wednesday, 15 November 2017 |
Eugene
Most people don't enjoy the cold weather, but often times getting out on a cold day is unavoidable. This is especially true for those who work outside, as the work site isn't always going to wait until the weather is warm and sunny. For these purposes, working with regular work gloves or no gloves at all simply isn't suitable, as a lack of protection in cold weather can make your hands painful and stiff, leading to a significant loss of dexterity and a decreased ability to do your job. That's not to mention the scourges of frostbite, which can occur in more extreme temperatures and during longer periods of exposure.
Here at SafetyGloves.co.uk, we're the authority on the best gloves around, so it's natural that we've curated a stock of what we believe to be the best insulated work gloves on the market. These gloves are all built to last, and will keep your hands warm and dry while you get on with your day and the job at hand. No more stiff, painful hands, and no more fumbling with tools and smalls objects, as these gloves will leave you with an ability to work as if the elements had decided to take the day off. Read on to learn about our favourite insulated work gloves.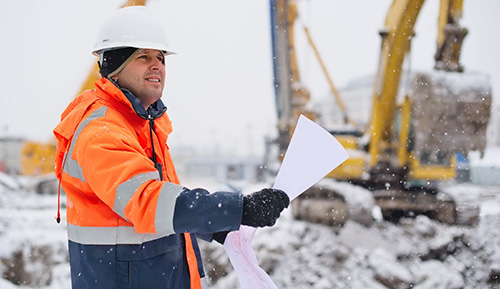 Insulated work gloves provide you with dexterity in cold conditions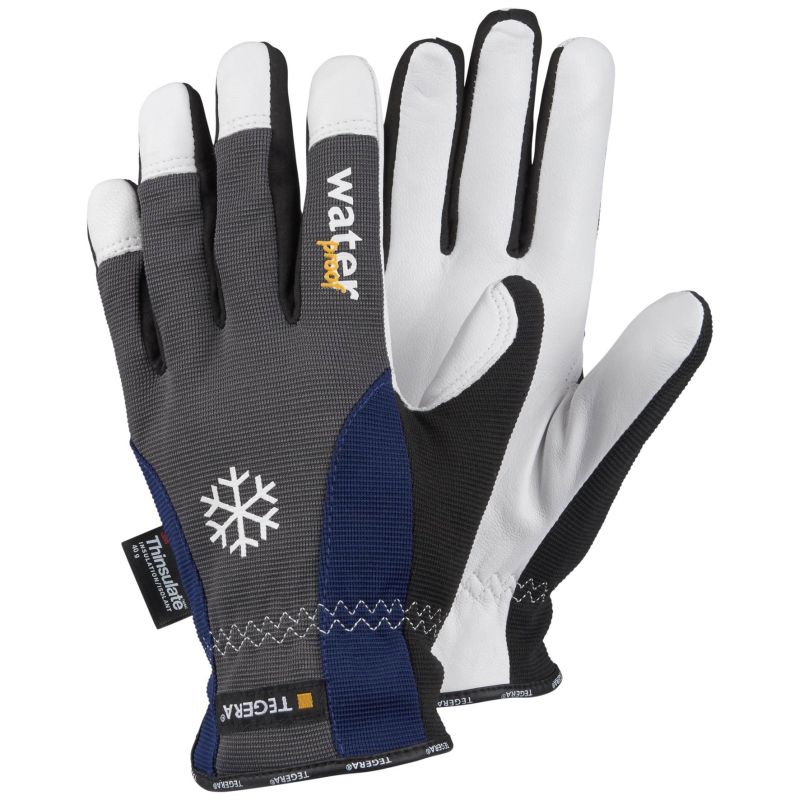 Ejendals Tegera 295 Waterproof Thermal Work Gloves
Dexterity and sensitivity are two things that are often lost in insulated work gloves. The Ejendals Tegera 295 Waterproof Thermal Work Gloves use a material called Thinsulate, something that provides an exceptional combination of cold resistance, sensitivity and dexterity. Furthermore their tough lining can keep water out of your gloves for up to 30 minutes, perfect for wet and rainy working conditions.
Their cold resistance means that your hands will be fully functional in outdoor work places that reach as low as -30°C. This is supported by impressive grip that means you can handle both tactile and icy items with a reduced risk of dropping. Ultra safe and ultra comfortable, these are an understandable top seller.
Shop Now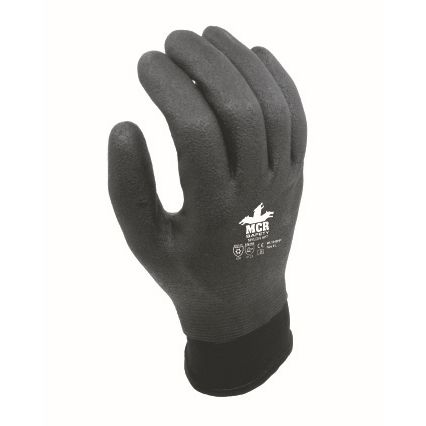 MCR Safety WL1048HP3 Winter Lined HPT Fully Coated Safety Gloves
For the tougher jobs out there, you need more than just warmth and comfort, but protection from all sorts of other hazards as well. The MCR Safety WL1048HP3 Winter Lined HPT Fully Coated Safety Gloves are made for this purpose, providing cold-weather suitability as well as protection from wet, dry and oily conditions. The warm acrylic liner these gloves are made from works to insulate the hands, keeping your natural body heat in and preventing the cold from hurting your productivity.
What sets these gloves apart from others is the full HPT coating that covers the surface, providing the dual benefits of water resistance as well as grip in all sorts of oily, wet and dry conditions. The gloves are made to stay flexible in even the coldest of conditions, allowing you the dexterity you need without sacrificing protection and durability.
Shop Now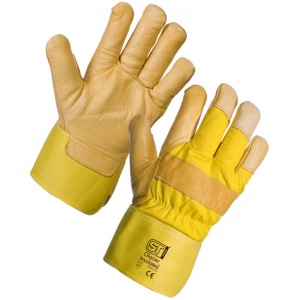 Supertouch Glacier Insulated Rigger Gloves 21943
The next pair of gloves on our list are made for powerful protection and safety, with a highly visible design and heavy-duty cotton that makes them suitable for all sorts of working environments. The
Supertouch Glacier Insulated Rigger Gloves 21943
live up to their name with an extra warm layer to protect against contact cold and keep your hands nimble and ready for anything.
Everything about these gloves is tough and durable, with heavy-duty cotton, heavy-duty tan grain leather and a rubberised safety cuff to give you the peace of mind that your hands are well protected. An elastic tensioner works to keep debris and liquid out, making these glacier gloves reliable and protective enough to get you through just about any job on even the worst of days.
Shop Now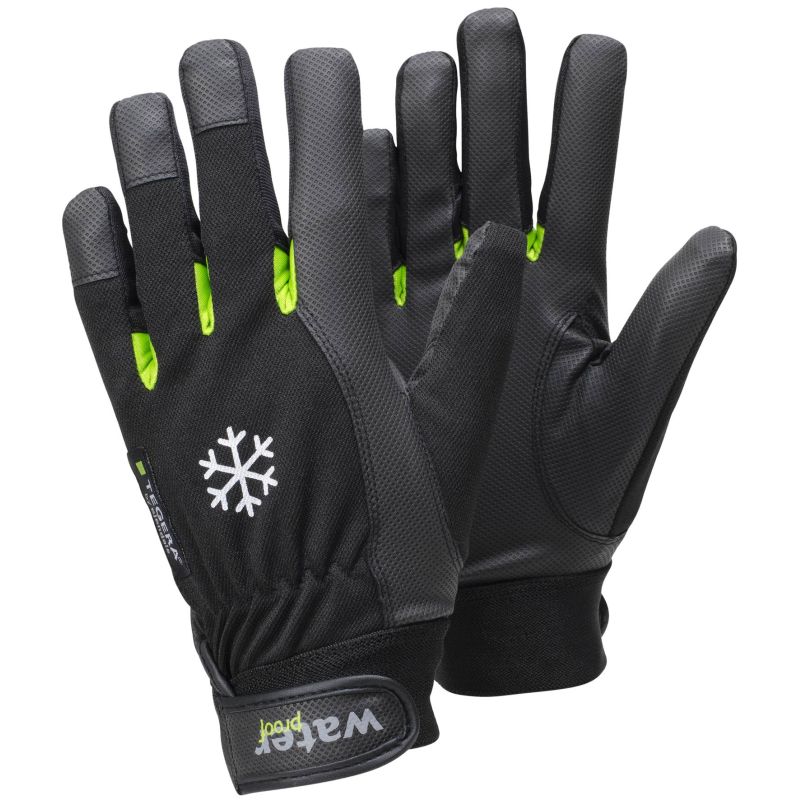 Ejendals Tegera 517 Insulated Precision Work Gloves
Precise and delicate work can be some of the most difficult to complete in cold conditions, as your fingers will lose dexterity, and with it, the ability to make precise movements. The Ejendals Tegera 517 Insulated Precision Work Gloves are designed to provide your fingers with optimal freedom of movement in even the coldest conditions, and will remain supple, flexible and ergonomically sound.
Made of comfortable synthetic leather with a fleece inner lining, these gloves are perfectly suited to wintry conditions without the bulk of some of our more protective pairs. Wind and waterproof, these gloves are ideal for light work applications like assembly or machine operation where your fingers need to be quick and accurate at all times.
Shop Now
Now it's Up to You
After laying out some of the main strengths of our favourite insulated work gloves, it's time to apply this info to your working conditions and decide which pair is best for you. Whether you're looking for versatility, dexterity, protection or comfort, the perfect glove for you is there for the taking. So think about what YOU will be using these gloves for, weigh up the pros and cons, and get ready to enjoy comfortable, efficient hands in even the worst of conditions!
Not convinced, or want to take a look for yourself? Check out our entire range of Cold Weather Work Gloves!
Have any questions, or anything to add? Tell us in the comments below, or find us on Facebook and Twitter!