Our Best DIY Gloves 2022
Friday, 10 December 2021 | Admin
We have an extremely wide range of DIY gloves available. However, with so many gloves to choose from, it can be hard to find the right DIY gloves for you. Whether you want white cotton gloves for decorating, anti-vibration gloves for using power tools, or simple assembly gloves for handling materials, we're sure that we can find the perfect gloves for you.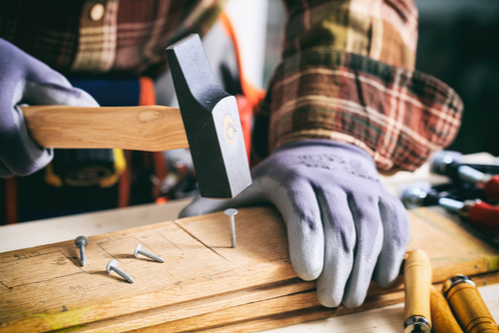 DIY Gloves are a must for protecting yourself while working
To help make your choice easier, we've narrowed down our selection to very different, but very useful DIY gloves. Ideally, this will give you a better look into the types of DIY gloves on offer, and the best gloves that might be suitable for your needs. Below are our top picks, all of which are certified safety gloves from some of the best known glove manufacturers.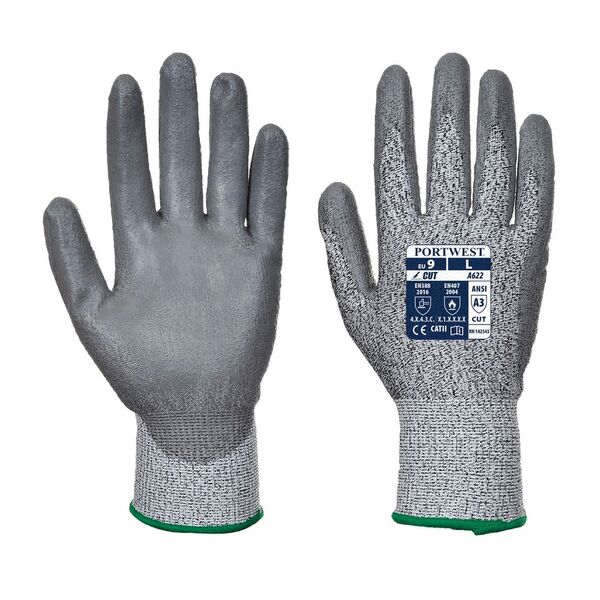 Our Best All-Round DIY Gloves
The Portwest A622G7 Level Cut-Resistant Gloves are simply outstanding general use DIY gloves, offering excellent level 5 cut-resistance, 100°C heat resistance, dexterity, grip, mechanical protection and much, much more. They are lightweight which allows you to handle tools, while their strong design can protect you against a high level of knocks and scrapes. These gloves also utilise a high level of comfort, perfect for work across the house.
Key Points: Extremely versatile, with heat and cut protection; highly dexterous and sensitive; protect well against knocks and scrapes.
Shop Now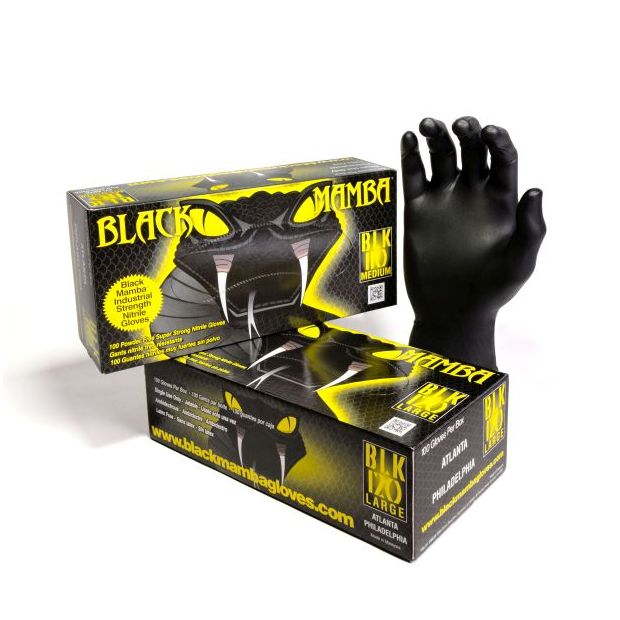 Our Disposable DIY Gloves
Plenty of jobs across the house demand a little protection but total dexterity, and no gloves offer that much better than the Black Mamba Disposable Nitrile Gloves. Don't be fooled by their disposable label, these super-strong, oil-resistant, tear proof and versatile gloves are top sellers in the mechanics, automotives and cleaning industries, with superb chemical resistance meaning that you can use them with most household chemicals and agents. These gloves are so strong that plenty of people use a singular pair more than twice, perfect for keeping in your garage for your time in need.
Key Points: Despite being disposable are extremely durable; offer superb chemical, oil and water resistance; disposable so outstanding sensitivity and flexibility.
Shop Now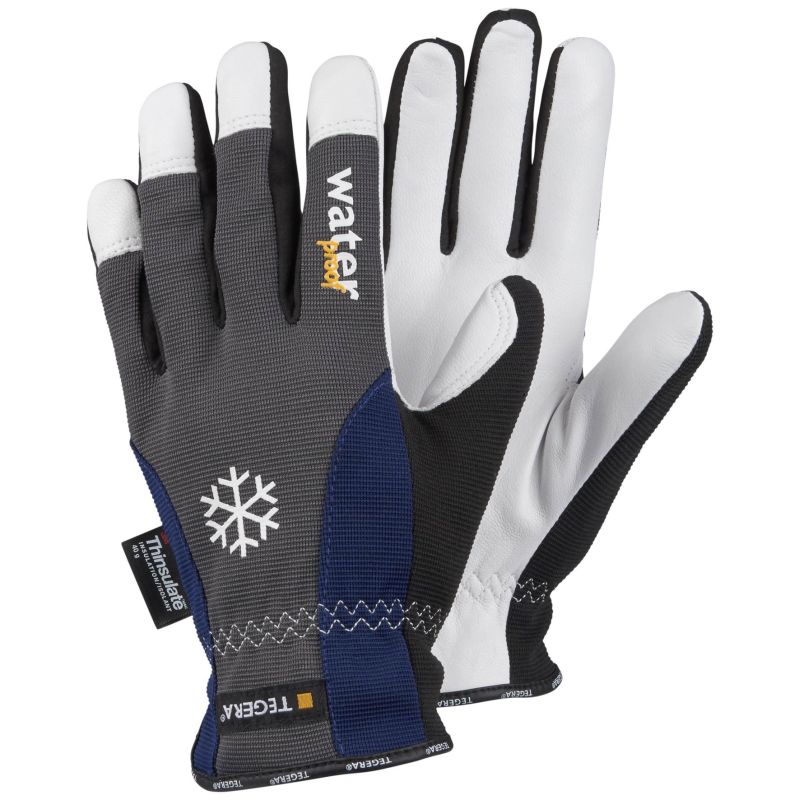 Our Best Thermal and Waterproof DIY Gloves
All of the gloves on this list are high-quality top sellers, and this is no different with the Ejendals Tegera 295 Waterproof Thermal Work Gloves. These gloves are waterproof and thermal, providing protection in temperatures as low as -30°C, yet what really sets them apart is that they manage to combine a waterproof and thermal lining with fantastic dexterity. The gloves fit tightly to your hands, providing the sensitivity needed for handling any kind of item, while the tough design means that your hands will stay protected against knocks and scrapes.
Key Points: Fully waterproof and offer -30°C cold resistance; offer fantastic grip and dexterity; protect the hands against knocks and scrapes.
Shop Now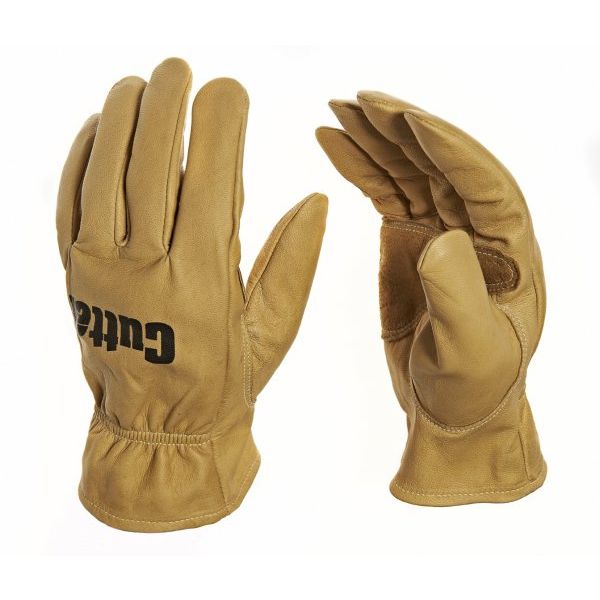 Our Best Outdoor DIY Gloves
The Cutter CW300 Goatskin Original Work Gloves are your perfect outdoor DIY gloves, with their thick lining perfect for gardening, forestry, lumbar work and more. They can handle wood quite easily, with a water-repellent palm protecting your hands against knocks and scrapes. The gloves are highly grippy, durable, snug and warm, making them a highly popular pair of work gloves that are best sellers for outdoor work.
Key Points: Water-repellent for outdoor work; highly durable and water-resistant; offer mechanical protection against knocks and scrapes.
Shop Now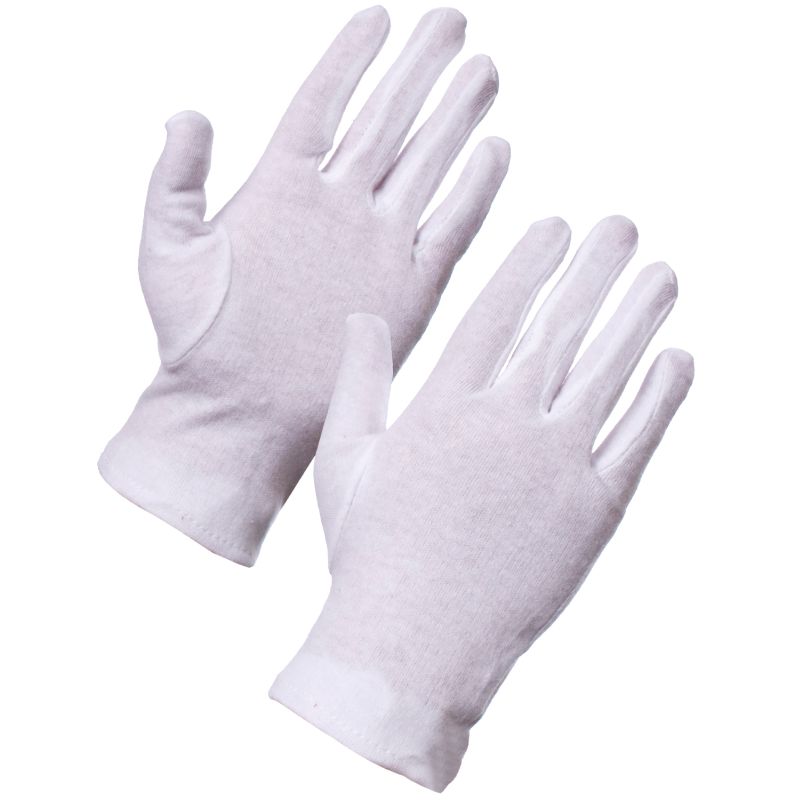 Our Best Painting and Decorating DIY Gloves
The Supertouch White Cotton Gloves 2550 are perfect for low-risk and tactile work indoors, including painting, decorating, restoration, hygiene, polishing, inspection, photograph handling and more. They are thin, extremely cost-effective, lightweight and flexible, providing the perfect level between hand protection and sensitivity. These highly popular gloves are perfect for dirty tasks too, while their cotton design is well suited to those with sensitive skin.
Key Points: Ideal for a wide range of low-risk tasks; well suited to those with sensitive skin; offer fantastic dexterity and sensitivity.
Shop Now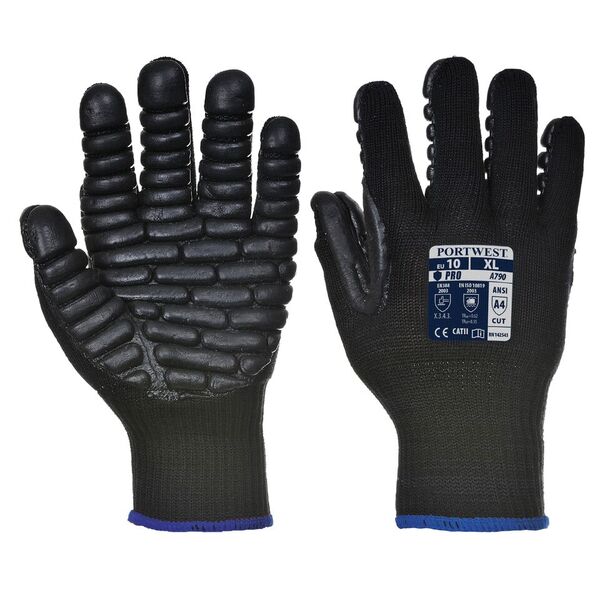 Our Best Power-Tool Anti-Vibration DIY Gloves
If you have power-tools about the house, then you need to protect against Hand Arm Vibration Syndrome, as this can leave your hand shaking with poor circulation. The Portwest Anti-Vibration Black Gloves are designed to soak up vibrations, while also providing the level of protection needed for most high-risk heavy duty DIY tasks. The gloves still provide a strong level of grip and dexterity, perfect for handling tools and equipment.
Key Points: Soak up vibrations and reduce risk of HAVS; offer superb grip for handling tools; good protection for high risk tasks.
Shop Now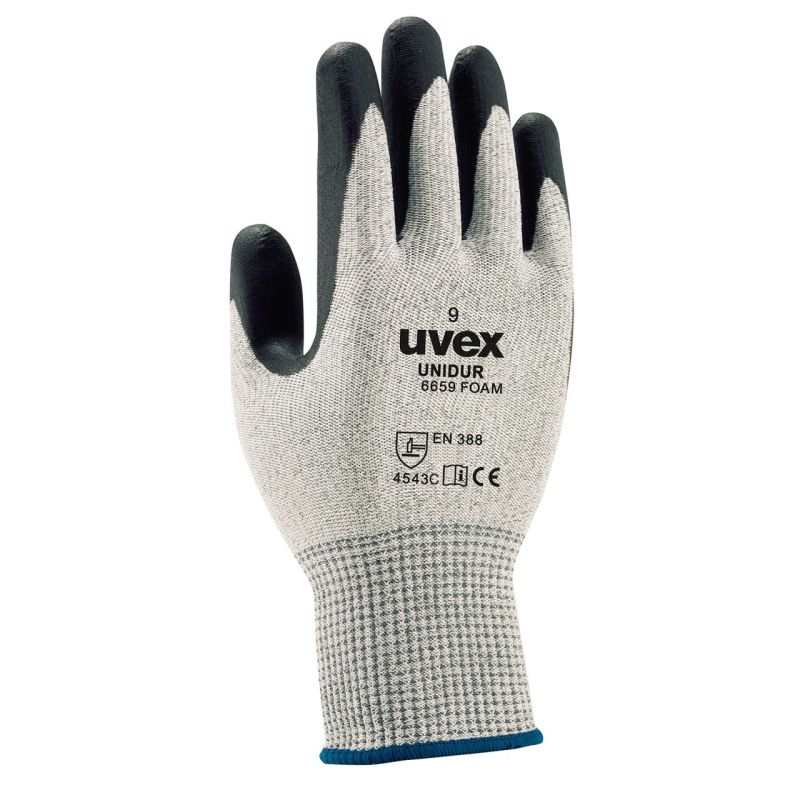 Our Best Cut Resistance Gloves for DIY
The Uvex Undur 6659 Foam Cut Resistant Gloves provide superb grip in wet weather for use outdoors and around the house, however, it's their cut resistance that sets them apart. The gloves provide the highest level of cut resistance, combined with a high level of sensitivity for precision handling work. The gloves have a NBR foam coating and are designed using HPPE, meaning that they offer a quality fit that lasts long after purchase.
Key Points: High cut resistance thanks to HPPE lining, impressive dexterity for precision handling, outstanding grip provided by NBR foam.
Shop Now
Our DIY Work Gloves
We hope that this list gives you an introduction into our DIY Gloves range. If you'd like to view our full range, head over to our DIY Gloves category.
Have any questions, or anything to add? Tell us in the comments below, or find us on Facebook and Twitter!