Ethidium Bromide Gloves
Ethidium Bromide (also known as EtBr and homidium) is an intercalculating agent commonly used in molecular biology labs as a fluorescent tag as under a UV light it lights up with an orange colour. Here you will find a wide range of ethidium bromide gloves suitable for protecting hands against this chemical.
Please note that the level of resistance to the chemical varies from glove to glove, so be sure to check to see which glove is most suitable for your needs. If you have any questions, don't hesitate to contact our customer service team.
Price is per pack of 12 pairs
For those working with chemicals
Offers longer and higher levels of protection
Tested and certified according to EN 374-3
| | | |
| --- | --- | --- |
| | | In stock now |
---
Price is per pack of 12 pairs
For those working with chemicals
Offers longer and higher levels of protection
Certified according to EN 374-3
| | | |
| --- | --- | --- |
| | | In stock now |
---
Price is per pack of 20 pairs of gloves
Designed for non-sterile controlled environments
Free of latex proteins and accelerators to reduce allergy risks
Packaging is printed with cleanroom-compatible IPA-resistant ink
| | | |
| --- | --- | --- |
| | | Currently unavailable due to COVID-19 supply chain delays. Please check back soon |
---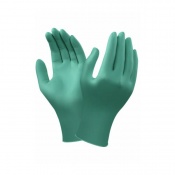 Price is per box of 100 disposable gloves
Splash resistant against hazardous chemicals
Powder-free nitrile gloves for versatile use
Suitable for use with food
| | | |
| --- | --- | --- |
| | | Currently unavailable due to COVID-19 supply chain delays. Please check back soon |
---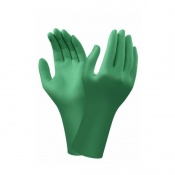 Price is per pack of 10 pairs of gloves
Technically advanced sterile gloves with chemical resistance
Free of latex proteins and accelerators to reduce allergy risks
Packaging is printed with cleanroom-compatible IPA-resistant ink
| | | |
| --- | --- | --- |
| | | In stock now |
---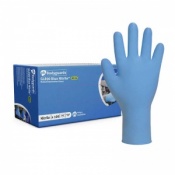 Medical grade disposable gloves for virus protection
Designed for medical, food and care industries
Certified to EN 455 and virus certified to EN 374
Price is per pack of 100 disposable gloves
| | | |
| --- | --- | --- |
| | | Currently unavailable due to COVID-19 supply chain delays. Please check back soon |
---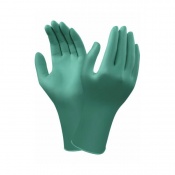 Price is per box of 100 disposable gloves
Splash resistant against hazardous chemicals
Powder-free nitrile gloves for versatile use
Rolled beaded cuff for more secure wear
| | | |
| --- | --- | --- |
| | | This product has been discontinued. Please contact our team for details of the latest release. |
---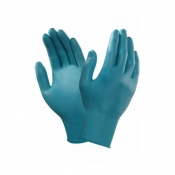 Price is per box of 100 disposable gloves
Splash resistant against hazardous chemicals
Nitrile gloves with textured fingertips for versatile use
Rolled beaded cuff for more secure wear
| | | |
| --- | --- | --- |
| | | Currently unavailable due to COVID-19 supply chain delays. Please check back soon |
---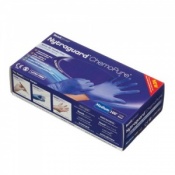 Supplied in boxes of 100 gloves
Protects against viral and chemical risks, including highly toxic chemotherapy drugs
Designed for medical, healthcare and laboratory applications
Textured finger tips for increased grip
| | | |
| --- | --- | --- |
| | | This product has been discontinued. Please contact our team for details of the latest release. |
---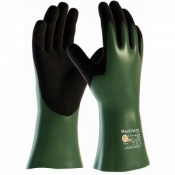 Price is per pair
For those working with chemicals
Offers longer and higher levels of protection
Tested and certified according to EN 374-3
| | | |
| --- | --- | --- |
| | | In stock now |
---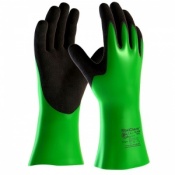 Price is per pair of gauntlet gloves
Offers resistance against oils, liquids and chemicals
Ideal for outdoor, pharmaceutical and industrial work
Designed at 35cm long to protect fingertips to elbows
| | | |
| --- | --- | --- |
| | | In stock now |