Ethanol Resistant Gloves
Ethanol (also known as alcohol, ethyl alcohol or drinking alcohol) is the type of alcohol found in alcoholic drinks and is also commonly used as an antiseptic, as well as engine fuel and a fuel additive. Here you will find a wide range of ethanol resistant gloves suitable for protecting hands against this chemical.
Please note that the level of resistance to the chemical varies from glove to glove, so be sure to check to see which glove is most suitable for your needs. If you have any questions, don't hesitate to contact our customer service team.
Price is per pack of 48 pairs
Good protection against range of chemicals and cleaning agents
Roughened surface on the hand for superior grip
Liquid-proof protection
| | | |
| --- | --- | --- |
| | | In stock now |
---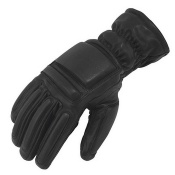 Price is per pair
Internal impact resistant foam padding
Made from revolutionary PYROHIDE grain leather
Withstands toughest conditions faced by police officers
| | | |
| --- | --- | --- |
| | | In stock now |
---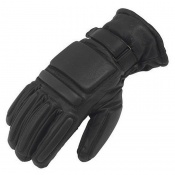 Price is per pair
Internal impact resistant foam padding
Ensures a tight fitting closure over the top of a tunic
Withstands toughest conditions faced by police officers
| | | |
| --- | --- | --- |
| | | This product has been discontinued. Please contact our team for details of the latest release. |
---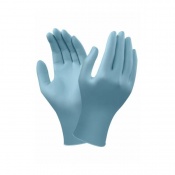 Price is per box of 100 disposable gloves
Splash resistant against hazardous chemicals
Powder-free nitrile gloves for versatile use
Rolled beaded cuff for more secure wear
| | | |
| --- | --- | --- |
| | | This product has been discontinued. Please contact our team for details of the latest release. |
---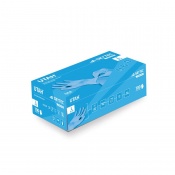 Nitrile construction ensures durability
Resistant to oils, acids and chemicals
Latex-free design reduces irritation risk
Price shown is per box containing 100 gloves
| | | |
| --- | --- | --- |
| | | This product has been discontinued. Please contact our team for details of the latest release. |
---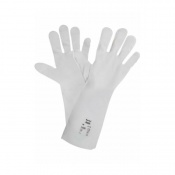 Price is per pair of gauntlet gloves
Chemical resistance with five-layer laminate
Ergonomic design for comfortable wearing
Gauntlet style helps to protect wrists from chemicals
| | | |
| --- | --- | --- |
| | | In stock now |
---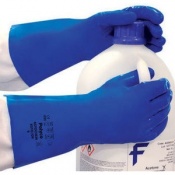 Price is per pair
Excellent resistance to Ketones, including MEK, Acetone and aromatics
Good abrasion for durable protection
Anatomical shape for comfort and flexibility
| | | |
| --- | --- | --- |
| | | In stock now |
---
Price is per pair of gauntlets
Neoprene gauntlets with interlock cotton liner for safer handling of chemicals
Liquid-proof design for providing chemical resistance in wet or dry environments
Excellent wet grip and exceptional flexibility for optimal performance
| | | |
| --- | --- | --- |
| | | Currently unavailable. Please check back soon |
---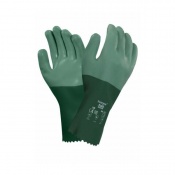 Price is per pair of gauntlets
Neoprene gauntlets with interlock cotton liner for safer handling of chemicals
Liquid-proof design for providing chemical resistance in wet or dry environments
Excellent wet grip and exceptional flexibility for optimal performance
| | | |
| --- | --- | --- |
| | | Currently unavailable. Please check back soon |
---
Price is per pair of gauntlets (Special offer on selected sizes)
Nitrile gauntlet gloves for safer handling of chemicals
Ideal for protecting hands in wet or dry environments
Features flocked lining and reversed lozenge grip
| | | |
| --- | --- | --- |
| | | In stock now |
---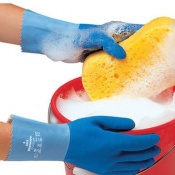 Price is per pair
Good protection against range of chemicals and cleaning agents
Roughened surface on the hand for superior grip
Liquid-proof protection
| | | |
| --- | --- | --- |
| | | In stock now |
---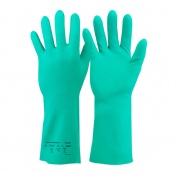 Price is per pair of gauntlets
Nitrile gauntlet gloves for safer handling of chemicals
Ideal for providing chemical resistance in wet or dry environments
Sandpatch finish provides fewer rejects of fragile parts
| | | |
| --- | --- | --- |
| | | In stock now |
---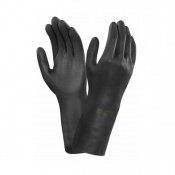 Price is per pair of gauntlets
Superb elasticity is maintained even in low temperatures
Superior flexibility is less tiring on hands than heavier gloves
Pure cotton flocked lining for absorbency and comfort
| | | |
| --- | --- | --- |
| | | In stock now |
---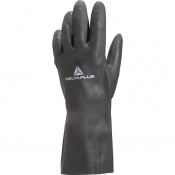 Price is per pair of gloves
Neoprene safety gloves with cotton flock lining
Extra long with an overall length of 30cm
Resistant to a range of chemicals and abrasion injuries
| | | |
| --- | --- | --- |
| | | In stock now |