Blackrock Gloves: Quality Industrial Clothing
Wednesday, 12 June 2019 | Admin
Based in Manchester for nearly 100 years, Blackrock Gloves have long endeavoured to produce great quality industrial safety wear. From painter's gloves to touchscreen work gloves, they maintain great value without compromising on materials or design.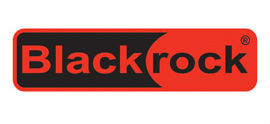 A Brush With The Past
Blackrock Gloves have a more unlikely start than most glove manufacturers. Founded as Rodo in Ashton under Lyne Manchester in 1926, the company were initially in the business of making brooms and brushes and it wasn't until the 1940s when they branched out into industrial clothing. As the 20th century progressed they branched outwards into more clothing and a global market, exporting gloves to China.
Enter Blackrock
In Rodo's nearly 100 year history, the Blackrock brand is a fairly new addition. The brand was formed in 2005 when it became clear that there was growing demand for purpose designed workwear for tradesmen. They introduced new ranges of gloves, shoes and safety wear.
The Range
Blackrock carry a broad glove range equally embedded in their history as in the future. Alongside robust and reliable grip gloves, they still sell painters gloves. Most excitingly, they manufacture several smart phone compatible work gloves.
Our Top Selection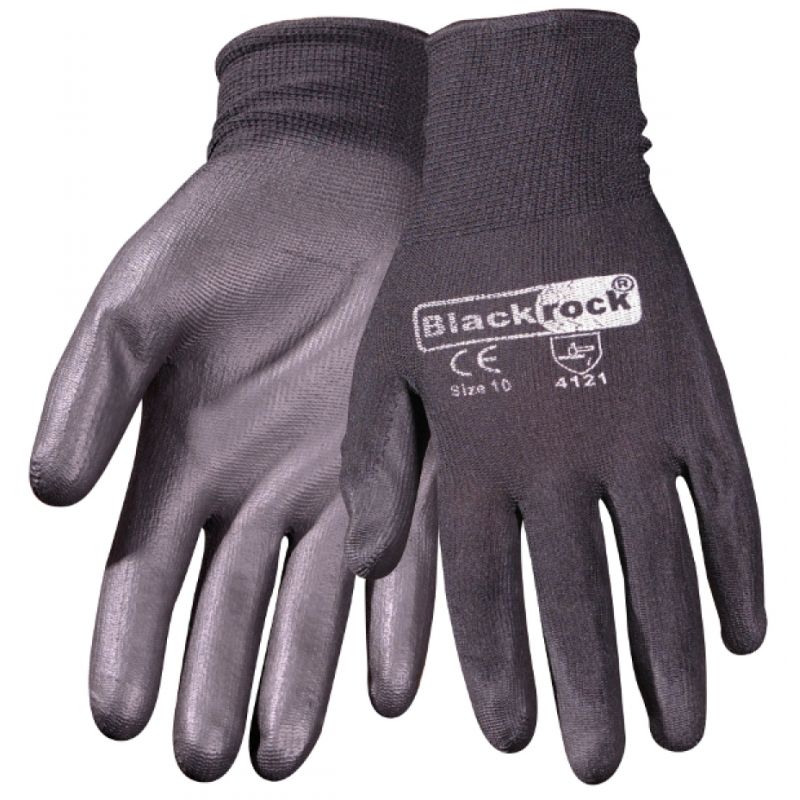 Blackrock 84301 Lightweight PU Gripper Gloves
These Blackrock 84301 Lightweight PU Gripper Gloves are our best selling Blackrock gloves, and it isn't surprising. Their polyurethane coating offers exceptional grip and dexterity – as well as some chemical resistance – all at great value. These are very flexible gloves, and have as much potential in electronics, component handling and assembly as they do in painting and decorating.
Key Features: polyurethane coating; lightweight design; firm grip; breathable fabric; versatile application
Shop Now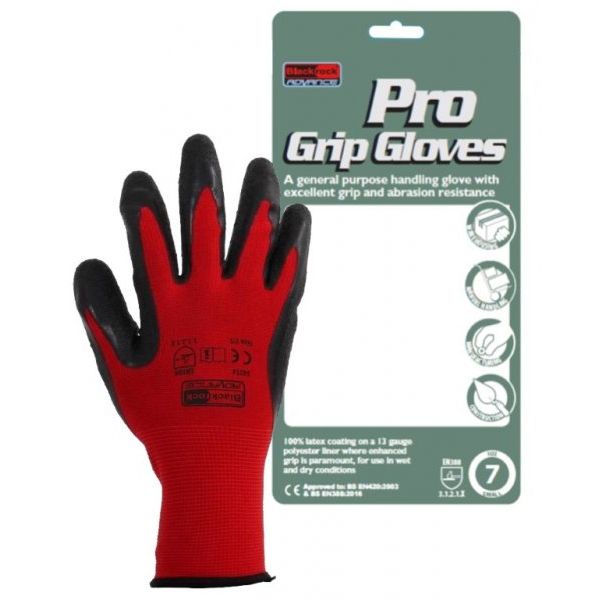 BLACKROCK 543140 PRO GRIP LATEX COATED GLOVES
Smartphone compatible gloves have become hugely popular in recent years, but they are conspicuously hard to find in the work glove market. The Blackrock 543140 Pro Grip Latex Coated Gloves see an end to this lack by offering excellent protection, grip and dexterity. They utilise copper fibres in the thumb and two finger-tips to allow smartphones to detect your fingers, meaning you never have to take your gloves off to access your phone.
Key Features: copper fibres in thumb and two fingers; touch screen compatible; latex coating; strong grip and dexterity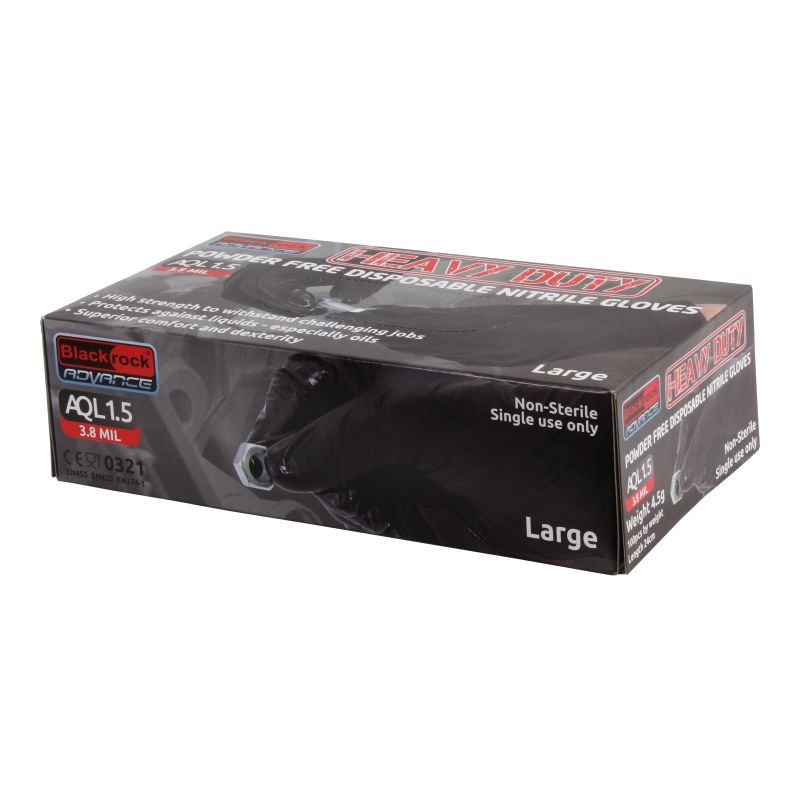 BLACKROCK HEAVY-DUTY POWDER-FREE DISPOSABLE NITRILE GLOVES HDPFNG100
For those who come into contact with dangerous chemicals, it is vital that disposable gloves do not break. The Blackrock Heavy-Duty Powder-Free Disposable Nitrile Gloves HDPFNG100 offer effective protection against fats, oils, grease and other chemicals. They feature and exceptionally robust design for disposable gloves and if a tear does occur, their black design makes it very easy to spot.
Key Features: nitrile body; latex free; sold in a pack of 50; chemical protection; black colour shows tears
Sh
op Now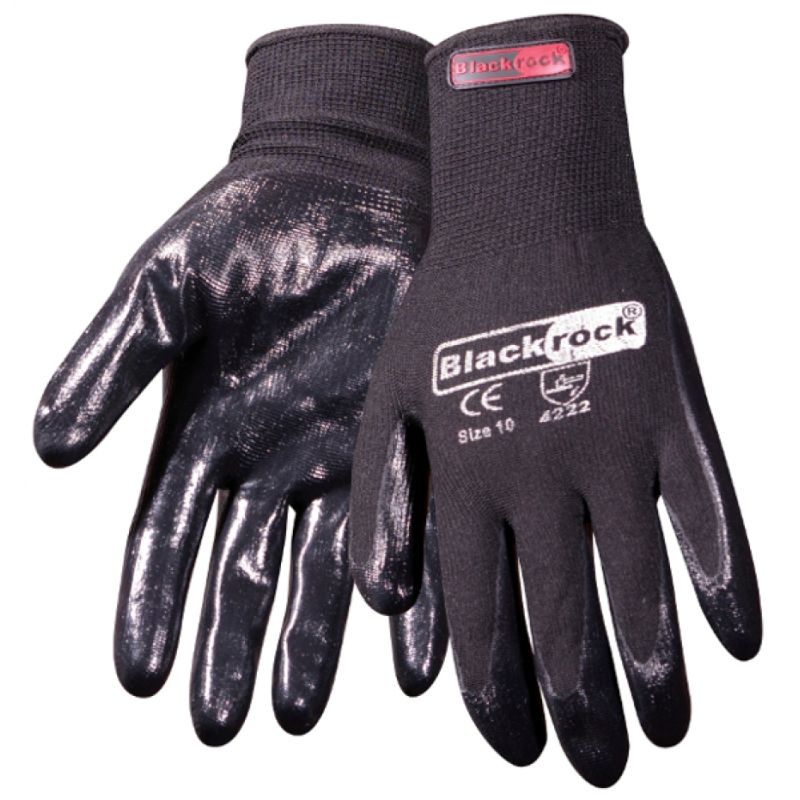 Blackrock 84302 Super Grip Nitrile Gloves
If you are after reliable grip, the Blackrock 84302 Super Grip Nitrile Gloves are hard to beat in quality or value. Their nitrile coating offers both grip and protection, and allows the gloves to remain effective in wet, oily, greasy and dirty conditions. These gloves also feature very high abrasion resistance, helping to keep hands safe when carrying rough or difficult items.
Key Features: oil and grease resistant; nitrile dipped; cut and abrasion resistant; breathable fabric
Shop Now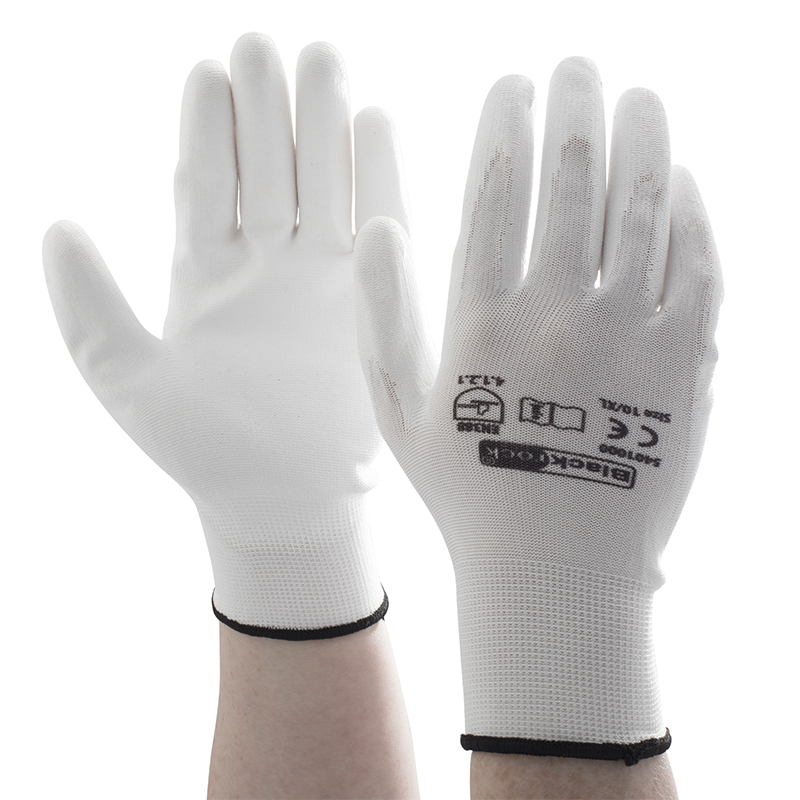 BLACKROCK 5401000 PAINTER'S LIGHTWEIGHT GRIPPER GLOVES
When painting and decorating, freedom in your hands is a prerequisite to high quality work, but this does not mean that grip can be sacrificed. The Blackrock 5401000 Painter's Lightweight Gripper Gloves are especially designed for use by professional painters. They offer the breathability and flexibility of a light glove, while their polyurethane coated palms and fingers offer far superior grip to other painter's gloves.
Key Features: polyurethane palms; lightweight design; breathable fabric; one universal size
Blackrock gloves offer excellent grip produced in the UK. If you would like to find out more, please take a look at our Blackrock Gloves category.
If you have any questions, or anything to add tell us in the comments below, or find us on Facebook and Twitter!