Ergodyne: Tenacious Work Gloves
21 February 2020
If you have never heard of Ergodyne, you soon will. The PPE and Workwear manufacturer has swelled to new heights in the last decade, becoming one of the most innovative work gloves developers in the U.S. Every year, new patented technology is introduced to roll out some of the most durable and stylish work gloves currently on the market. Rugged and refined, Ergodyne not only achieves their ambitions in setting a new global standard in safety wear, but exceeds them.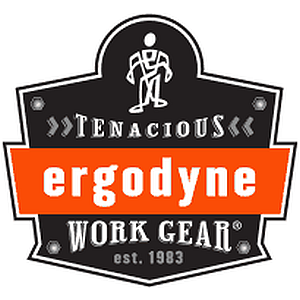 Ergodyne Are Leading Developers in Safety Gloves
From just skimming SafetyGloves.co.uk you'll be aware of the huge array of different gloves required by hundreds of different businesses and industries. Striking a clear and distinguished line through the hundreds of possibilities available, Ergodyne's vision is clear. If their gloves are so-named, they will perform to the exact degree. That's why Ergodyne's Gloves are split into five distinct categories:
Each of these categories contain only Ergodyne's highest quality gloves, selectively chosen by our experts to help you get the job done, whether you want to make your carpentry easier, mend that dodgy frame or brave the freezing cold.
Founded On One Man's Concern For Workplace Safety
In 1983 at a hospital in downtown St. Paul, Minnesota, Dr. Thomas Votel had an idea. The constant twisting and bending his fellow nurses and carers were doing had made their backs prone to injury. So Dr. Votel devised an idea for a new kind of back support, one that would not only provide support to the affected back, but one that would encourage proper form.
When his company (then-called CompEquip) failed to take off, Dr. Votel decided to pass the reigns to his son, a fresh university graduate. The younger Votel promptly changed the company name to Ergodyne and dug his heels in.
Fighting the Good Fight
Back then, the Votels knew they wanted to make their mantra "Make the Workplace a Betterplace" a reality. But they didn't realise how far they'd get. In 1994, the National Institute for Science and Health (NIOSH) dropped a report stating that they did "not recommend the use of back belts among uninjured workers, and does not consider back belts to be personal protective equipment." Knowing the scale of this farce, Ergodyne contacted a group of industry peers and attacked the report with all they had.
Eventually, Ergodyne won out, though not after suffering heavy losses.
Three Pillars of Quality Work Gear
Today, Ergodyne no longer rely on one product. They entered the new millenium with a concept built around three pillars:
Prevention
Protection
Elements
How Do I Find the Ergodyne Glove for Me?
So if you've decided that you want a pair of Ergodyne Gloves, then you need to find pair is right for you. Well we've examined Ergodyne's range thoroughly and we have a few recommendations. Each of these gloves have certifications for meeting EU standards of safety.
Which Ergodyne Gloves Would We Recommend?
Cut Resistance And Impact Protection
Working in high intensity work environments with a risk of laceration requires gloves with powerful stitched yarn that can resist sharp edges. Unfortunately, most gloves with cut resistances are manufactured using fibreglass or steel, which can cause skin irritation and reduced breathability. Thankfully, the Ergodyne ProFlex 7041 Hi-Vis Nitrile-Dipped Cut-Resistant Gloves have phenomenal properties in both cut resistance (Level D rating by ISO 13997) and moisture management. Constructed from high performance polyethylene fibres with TenaLux yarn (patented tech), these gloves ensure an incredibly high amount of breathability and protection on-site.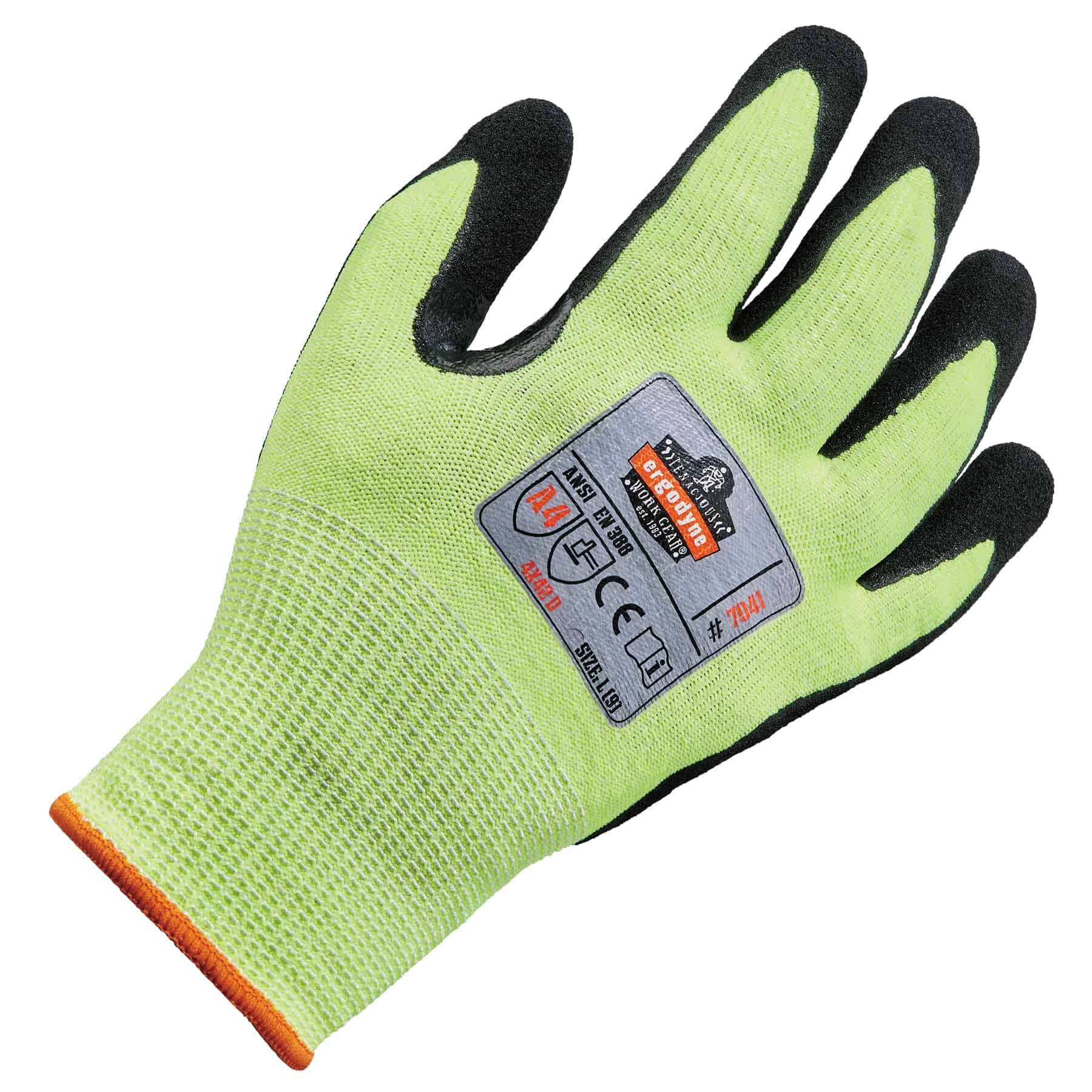 The ProFlex 7041 - Breathable and Resistant to Cuts
Alternatively, if you want a pair of cut-resistant gloves with more protection, specifically to projectiles and falling objects, Ergodyne have your back. The Ergodyne ProFlex 925CR6 Performance Dorsal Impact-Reducing Cut Resistant Gloves are palm-backed with patented Armortex padding, ensuring fantastic protection against blades. Moreover, these gloves feature TPR armour stitched with foam padding, providing full protection against impacts and projectiles. These gloves have a slightly less resistance to cuts than the ProFlex 7041 with a Level 4 in EN388 Cut Protection, but some tasks require the best of both worlds and the 925CR6 are definitely that.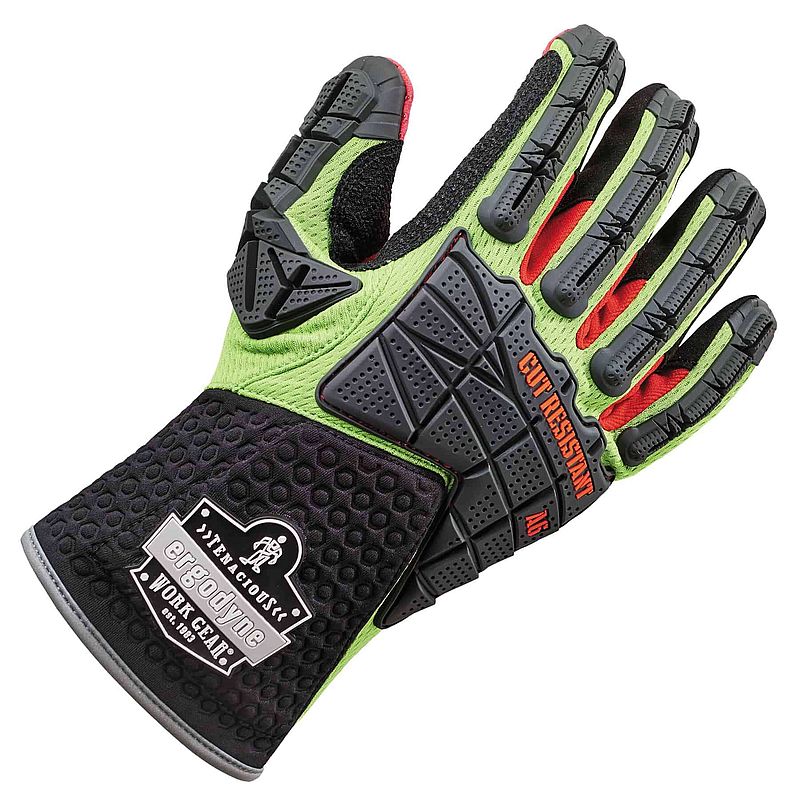 The ProFlex 925CR6 - Cut and Impact Ready
Anti-Vibration - Lightweight Or Full-Fingered
Jobs that require the use of powertools and heavy machinery necessitate the use of appropriate equipment that can redistribute kinetic energy. The Ergodyne ProFlex 9000 Lightweight Anti-Vibration Gloves are a pair of high-quality safety gloves with a chloroprene rubber palm pad, designed to absorb vibrations and keep you safe at work. Not only are these gloves highly flexible, but they boast an adept set of resistances against most hazards at work.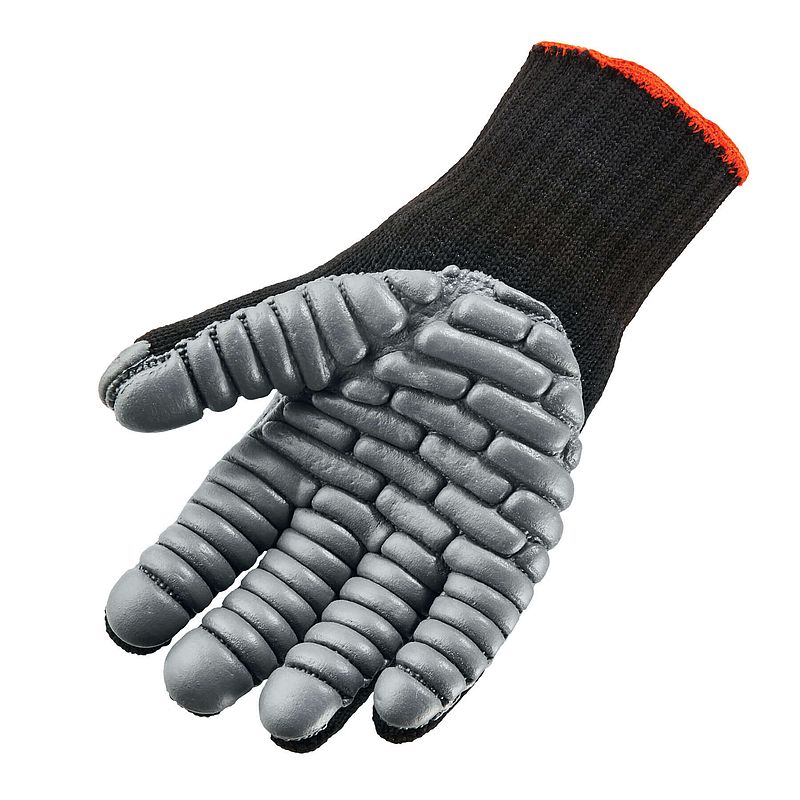 The ProFlex 9000 - Lightweight and Adept Resistances
Sometimes the job requires a tougher kind of glove with a formidable resistance to vibrations at the sacrifice of adept level resistances. The Ergodyne ProFlex 9002 Full Finger Anti-Vibration Gloves are created using a technical hex construction which redistributes kinetic energy with the help of AVC palm padding. These gloves feature reinforced fingertips and a firm palm for an enhanced grip on vibrating tools.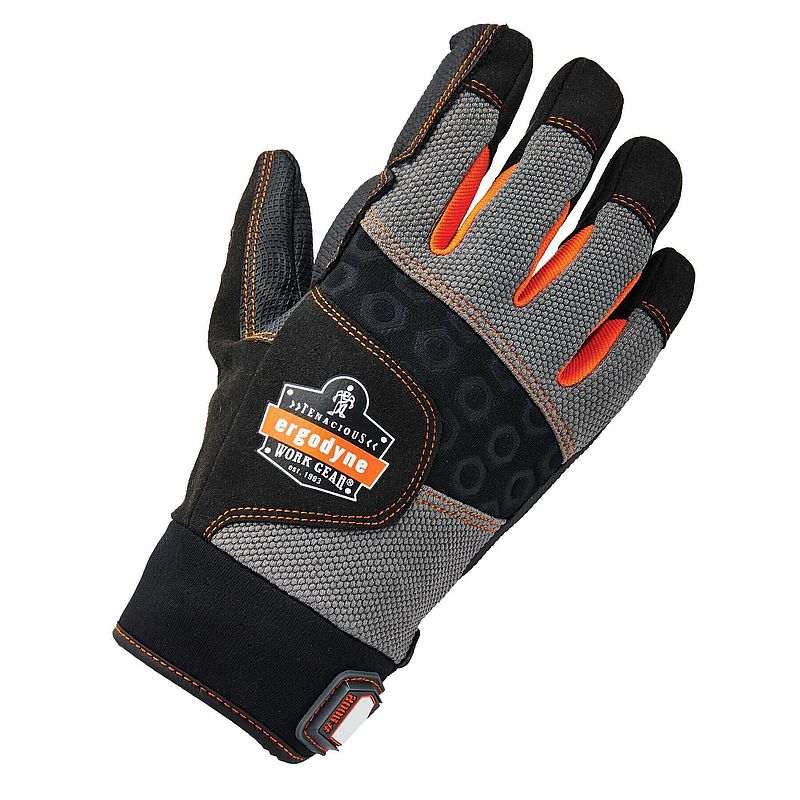 The ProFlex 9002 - Full-Fingered Anti-Vibration
A Glove for Every Task
With Ergodyne, you can guarantee that there is a glove for every task. If you have decided that you want to go with Ergodyne, you can find our full range available in our Ergodyne Gloves category.
If you have any questions, or anything to add tell us in the comments below, or find us on Facebook and Twitter!