Hand Safe Gloves: Reliability When It Matters Most
Monday, 27 November 2017 | Admin
Hand Safe is a brand known for its high performing disposable examination gloves. The Hand Safe range includes a variety of durable single-use latex, vinyl and nitrile examination gloves, including sterile, non-sterile, powdered and powder-free gloves. Tough but amazingly soft and flexible, Hand Safe gloves not only offer reliable protection, but are also remarkably comfortable.
Whether you're looking for gloves for use in health and social care settings, for food manufacturing, handling or service, or just for general use in the home, you're likely to find the glove that you need in the Hand Safe range. Here's all you need to know about Hand Safe examination gloves.
COMPLIANCE WITH SAFETY REGULATIONS
All examination gloves in the Hand Safe line comply with Medical Devices Directives 93/42/EEC Class 1 (2007/47/EC) and EN455 parts 1, 2, 3 and 4, and are manufactured in accordance with European Personal Protective Equipment Directive 89/686/EEC and CE Category: Cat III (0086). This means that they are approved for (single use) medical application. Some gloves in the Hand Safe range have also received approval for contact with food (Food approval EC1935/2004), so they are safe to use in food manufacturing, preparation, distribution, handling and service.
Durability You Can Trust
All Hand Safe gloves have received Force at Break testing and are rated accordingly. Measured in Newtons, Force at Break refers to the amount of force that it takes to tear the product. Most Hand Safe latex, nitrile and vinyl gloves have a Force at Break rating of 6 Newtons, which means that they are durable and fairly tear resistant.
STERILISATION METHOD
All sterile Hand Safe gloves are treated with gamma irradiation. This is a safe and reliable method of sterilisation, which has been used to sterilise disposable medical equipment for over 50 years.
Hand Safe Latex Examination Gloves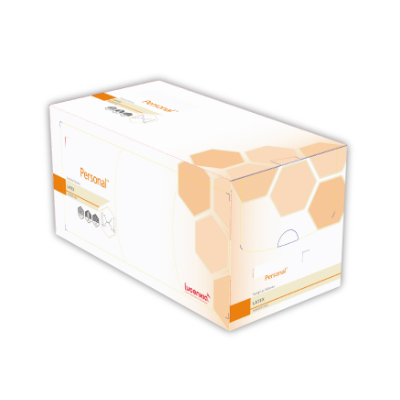 Hand Safe's latex gloves are manufactured from natural rubber latex, which gives them both incredible durability and impressive flexibility. They are low in latex protein, as well as low in residual chemicals to reduce the risk of allergic reaction and contact dermatitis associated with these chemicals. Some Hand Safe latex gloves are sterilised, making them appropriate for surgical procedures.
One such product is the Hand Safe GSFP Sterile Surgical Latex Gloves, which feature an ergonomic design to maximise user comfort. With enhanced tactility, the GSFP Gloves provide a secure grip for procedures where precision is of the utmost importance.
Hand Safe Nitrile Examination Gloves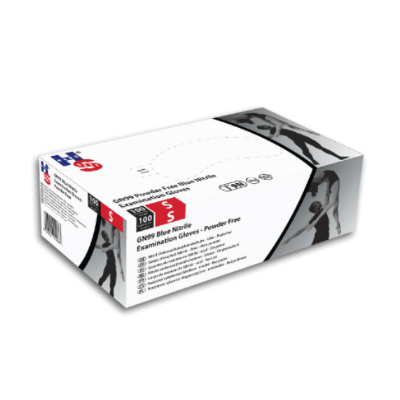 Hand Safe nitrile gloves are manufactured from a nitrile butadiene polymer that gives them impressive tear resistance and enhanced durability. At the same time, they are soft and comfortable, and as a result do not inhibit movement or reduce tactile sensitivity. Latex free and low in residual chemicals, Hand Safe nitrile gloves are safe for users with latex allergy and those with sensitive skin.
One of the toughest products in the Hand Safe line of nitrile examination gloves, the Hand Safe GN99 Nine Newton Nitrile Examination Gloves, have a Force at Break rating of 9 Newtons, meaning that they're tough and dependable. At the same time, these particular gloves provide exceptional flexibility and comfort, reducing hand fatigue during extended wear.
Looking for more Hand Safe examination gloves? You've come to the right place! Click here to view our full range of Hand Safe examination gloves.