Honeywell: Quality Gloves for All Industries
Wednesday, 19 June 2019
Drawing from over fifty years in workplace safety, Honeywell manufacture high quality safety work gloves. Most notably, their food preparation gloves include extreme cut protection – for work such as oyster shucking and butchery – and combination heat and cut resistance gloves for other specialised tasks.

Research Led Ethos
Honeywell believe that workplace safety is a philosophy. Their products are all designed with protecting men and women from safety risks at work in mind. Bringing together advanced technology, comfort and ergonomics, they strive to protect every individual in the workplace.
Chainmail Protection
They may look medieval, but Honeywell's Chainexpert series of gloves could not be more modern. Their stainless steel chainmail construction offers exceptional specialist protection against cutting and puncture for food preparation work which requires the use of sharp knives, such as oyster shucking and butchery.
The Range
Honeywell's chainmail gloves may be the most striking piece of safety equipment they sell, but they are not the only safety gloves they have to offer. Honeywell's range includes both highly specialised PPE products and more generalist work gloves.
Our Top Selection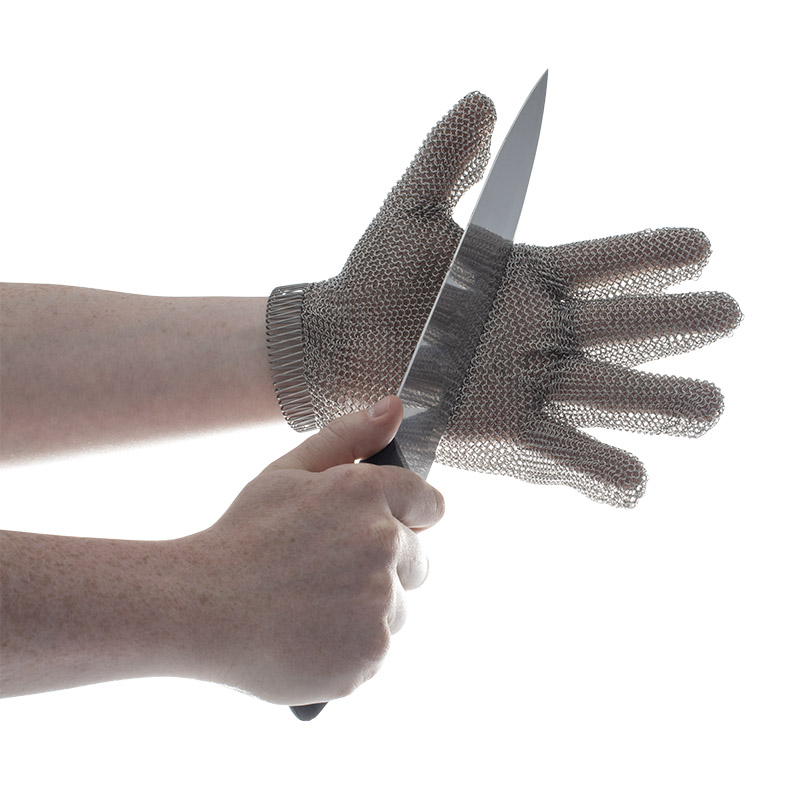 Honeywell Chainexium Chainmail Oyster Glove
Designed specifically with oyster shucking in mind, the Honeywell Chainexium Chainmail Oyster Glove is a cut and puncture resistant glove made from high quality stainless steel chainmail. As well as offering excellent protection, the stainless steel is bacteria proof and easy to clean, as well as being resistant to rust. This glove also features an elasticated wrist, which forms a close fit without the need for manual adjustment.
Key Features: stainless steel chainmail; elasticated wrist strap; hard wearing and long lasting; rust resistant
Shop Now
Honeywell's range extends beyond chainmail. If you would like to find out more, please take a look at our Honeywell Gloves category.
If you have any questions, or anything to add tell us in the comments below, or find us on Facebook and Twitter!