Mechanix Wear Gloves: Advanced Protection
Monday, 20 November 2017 | Admin
Mechanix Wear has a long-standing reputation for creating high-quality work gloves to protect hard-working hands. Each glove in the Mechanix Wear range is engineered for maximum protection and durability, without compromising on dexterity and comfort. So, whether you're doing home improvement or automotive repair, operating heavy machinery or working on a construction site, Mechanix Wear has an ideal glove for the task at hand.
The Origins of the Brand
The Mechanix Wear Original, the brand's first creation, is a durable and abrasion-resistant synthetic leather work glove originally designed for use in motor racing. However, when released in 1991, this flagship glove revolutionised the hand protection industry and 25 years later is still considered an unbeatable work glove by mechanics, construction workers, trade professionals and law enforcement officers the world over.
Industry-Leading Technology
Over the years, Mechanix Wear has kept up its commitment to protecting hardworking hands through innovation in design and expert engineering. The state-of-the-art technology used in Mechanix Wear Gloves includes:
D30 Technology
Mechanix Wear has incorporated D3O smart foam into a number of their products to maximise their resistance to impact. D3O open-cell foam is used to pad the palm of the glove and provides protection by absorbing and dispersing energy on impact, thus reducing shock, vibration and stress.
Thermoplastic Rubber
Moulded Thermoplastic Rubber is incorporated into knuckle guards and fingertips to absorb blunt force impact and protect against small cuts and abrasions, without compromising dexterity. Thermoplastic Rubber closures are also included on a number of Mechanix Wear Gloves to provide a secure but comfortable fit.
Impact Guard
The Mechanix Wear Impact Guard is a knuckle guard constructed from patented Impact EVA foam padding and is used to protect the first knuckle from impact and abrasion.
Armortex
Armortex is a material that is included on the palm and in the fingertips of some of the brand's gloves to improve gripping power in wet, oily and dry conditions.
TrekDry
Breathable TrekDry material ventilates the hands, keeping them cool and comfortable while you work. This makes the gloves ideal for extended use.
Mechanix Wear Warriors
All Mechanix Wear Gloves are tested to EN 388 For Protection Against Mechanical Risk, so you can rest assured that your hands have got the protection that they need. Here's a list of Mechanix Wear gloves for everything from motor racing to landscaping:
Mechanix Wear Original Impact Gloves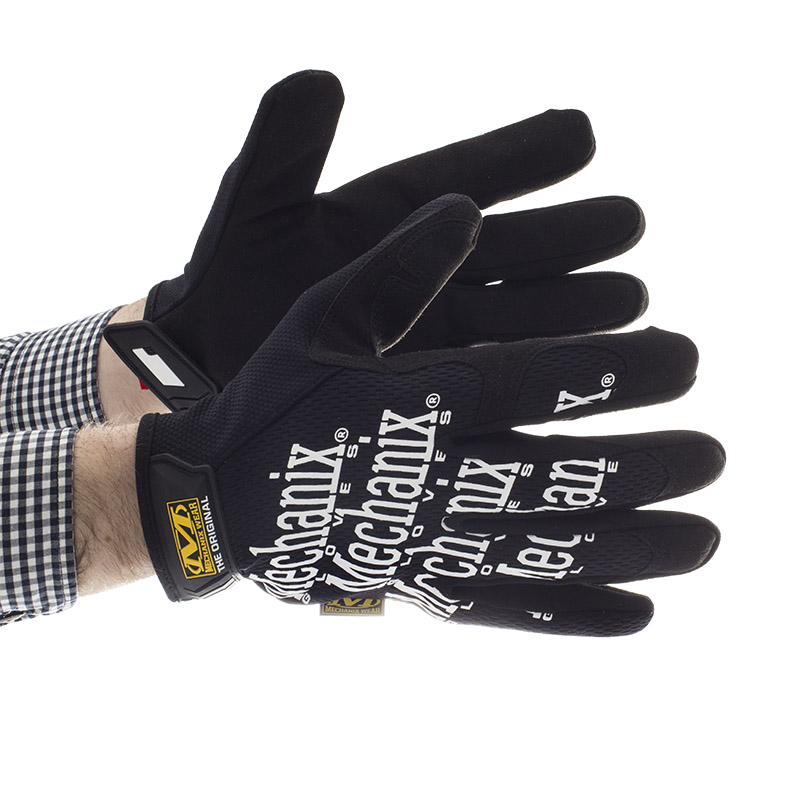 Although originally designed for use in motor racing, the Mechanix Wear Original Impact Gloves can also be used for DIY projects and machine operation. They feature a durable, seamless synthetic leather palm for maximum dexterity, a double-stitched index finger and thumb for added durability, a Thermoplastic Rubber closure for a secure fit around the wrist and TrekDry material on the back of the glove to keep hands cool and comfortable.
Mechanix Wear M-Pact 2 Impact Gloves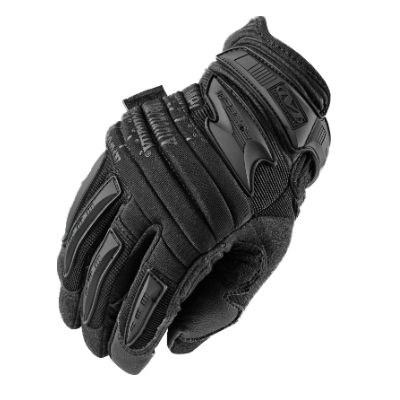 The Mechanix Wear M-Pact 2 Impact Gloves provide heavy-duty protection against impact, abrasion and fatigue and can be used for motor racing, heavy equipment operation, towing and construction. They feature EVA padded knuckles, Thermoplastic Rubber finger guards, D30 technology and Armortex on the fingertips for improved grip.
Mechanix Wear Material4X Original Gloves
The Mechanix Wear Material4X Original Gloves provide greater abrasion and tear resistance than standard synthetic gloves. This is achieved through the use of abrasion and tear resistant material on the palm and reinforced panels in high-wear areas. The Material4Xs also features TrekDry technology and a Thermoplastic Rubber closure. The Material4X Gloves are suitable for maintenance and repair work, construction, home improvement, masonry work and landscaping.
Interested in buying a pair of these amazing work gloves? Click here to view our full range of Mechanix Wear Gloves at Safety Gloves.