Our Top 5 Industrial Gloves
Tuesday, 3 July 2018 | Eugene
The toughest jobs require the toughest protection, but that doesn't always mean the biggest, bulkiest glove. Different industrial tasks will all require specialised gloves that protect you from a range of hazards, from cuts, to chemicals to the cold, so getting the right protection will always start with your choice of gloves. There's an endless supply of gloves out there, but not all are created equal, so we at SafetyGloves.co.uk have put our glove experts to the test to provide their list of the Top 5 Industrial Gloves.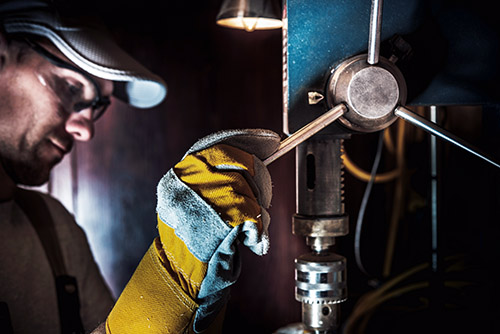 Industrial gloves provide grip, dexterity and protection to help you get the job done in safety
These gloves provide protection from all sorts of different hazards, and all will be at home with tough tasks in industrial settings. Our experts have chosen gloves that are proven in the real world and loved by our customers, so we know they'll be up to the challenge. Read on, and decide which is right for your industry.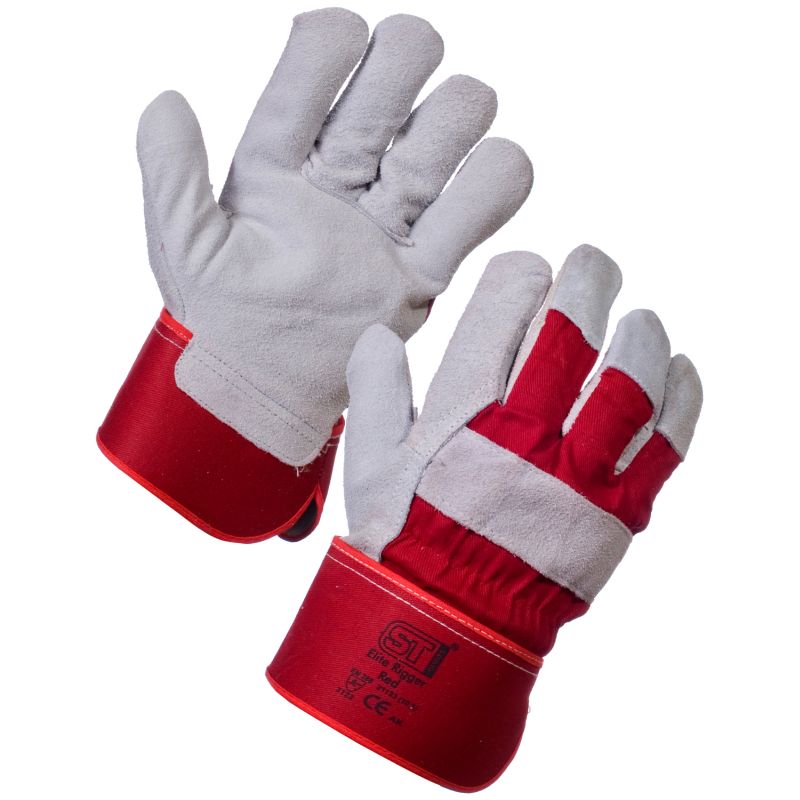 Best for Construction - Supertouch Elite Rigger Gloves 21123/21133
There's no better example of an industrial glove than the classic rigger gloves, and there's no more popular rigger glove than the Supertouch Elite Rigger Gloves 21123/21133. These gloves have found immense popularity in the construction industry because they provide plenty of comfort and protection, all without affecting your dexterity. Made with heavyweight fabric and a fleece palm liner, these gloves feature a reinforced index finger and a rubberised safety cuff, providing great general protection for all sorts of tough handling tasks.
Key Features: Our top choice for construction and general handling; comfortable and reinforced without losing dexterity.
Shop Now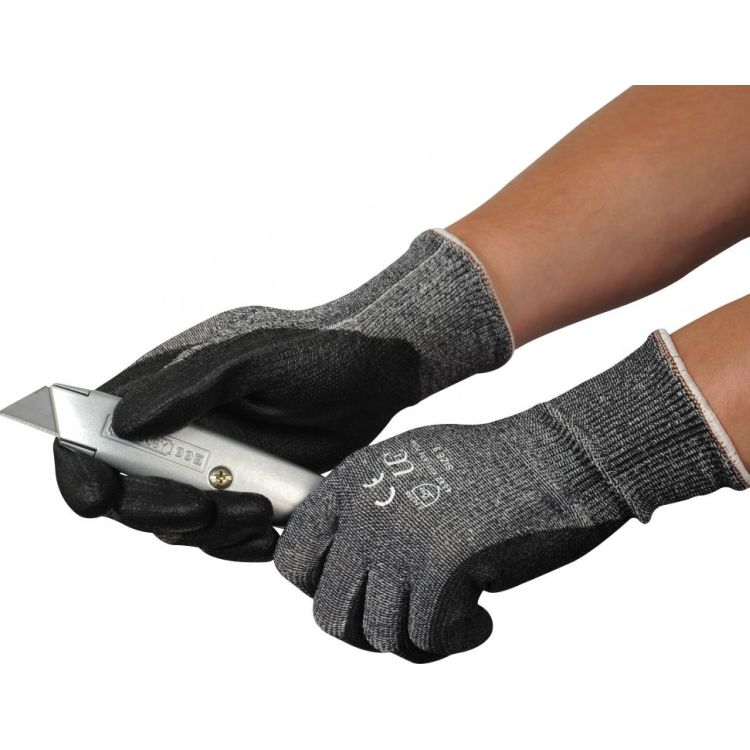 Best for Cut Resistance - Kutlass Cut Resistant Gloves PU500
Any industry that deals with blades, sheet metal or glass will be no stranger to the importance of cut protection, which is where our next gloves really shine. The Kutlass Cut Resistant Gloves PU500 are made with high cut-resistant fibre to provide the highest level of cut protection, and includes a blend of soft fibres to keep them dexterous and comfortable. A flexible polyurethane palm coating provides extra protection, while the breathable liner helps to reduce perspiration and keep the gloves fresh for longer.
Key Features: Provide the top level of cut resistance at an affordable price; breathable and dexterous for comfortable handling.
Shop Now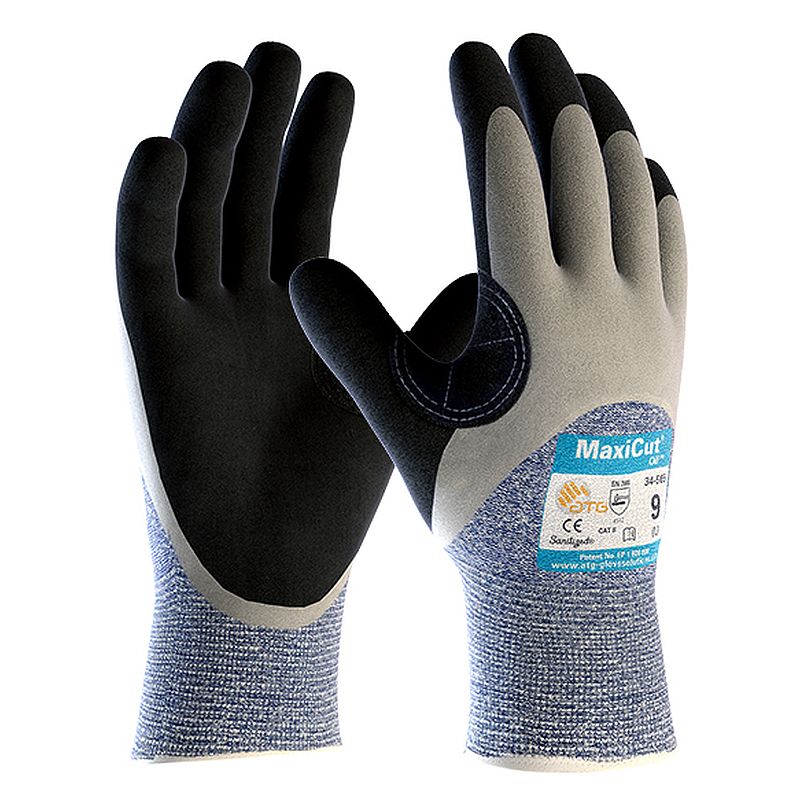 Best for Oily Work - Maxicut Oil Resistant Level 5 3/4 Coated Grip Gloves
Oily and greasy work can be nearly impossible if the right gloves aren't used, so you'll need a glove that's built for grip, chemical resistance and dexterity. The MaxiCut Oil Resistant Level 5 3/4 Coated Grip Gloves are just what you're looking for, offering liquid repellence combined with cut protection and an oil grip. Made with innovative fibres and a reinforced area between the thumb and forefinger for cut resistance and longevity, these are our top pick for any industry getting down and dirty in the oil and grease.
Key Features: Provide grip, dexterity and comfort in oily conditions; reinforced with excellent cut resistance.
Shop Now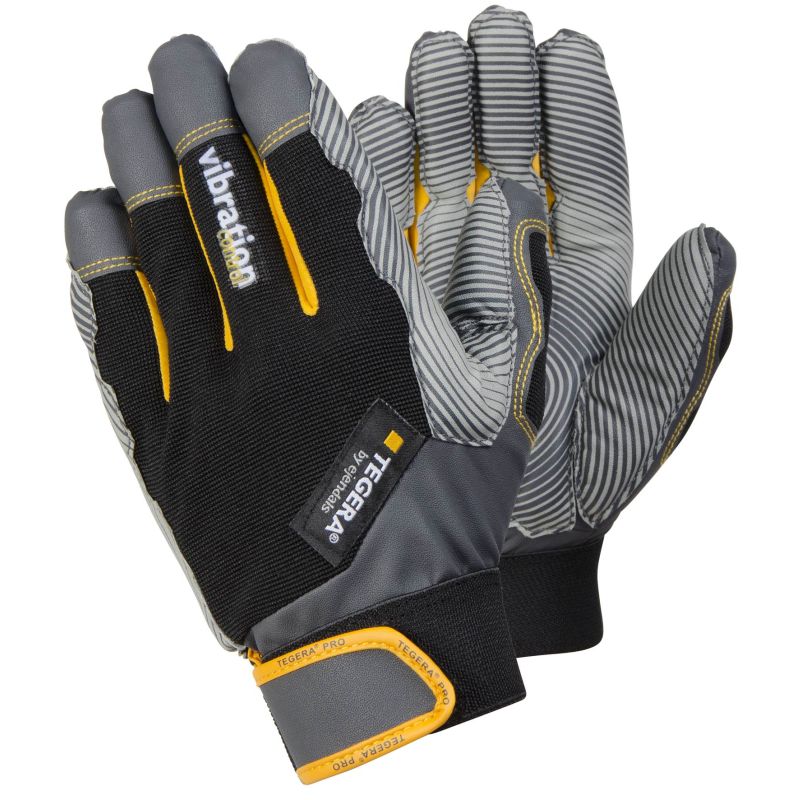 Best for Power Tools - Ejendals Tegera 9180 Anti-Vibration Work Gloves
When it comes to anti-vibration gloves, there's only one place to start: the Ejendals Tegera 9180 Anti-Vibration Work Gloves. Selected as the top pick for power tools and vibration resistance by our glove experts, these gloves are made with an advanced Vibrothan fibre, which has been specially developed to absorb vibration before it reaches your hands and arms. They are ergonomically designed with curved fingers and thumbs, and feature padded palms to provide enough comfort for all-day wear.
Key Features: Our top choice in anti-vibration gloves; reinforced seams with ergonomic fingers for extra comfort.
Shop Now
Best Disposable Gloves - Black Mamba Disposable Nitrile Gloves with Torque Grip BX-BMGT
When you think of industrial gloves, disposable gloves don't come readily to mind, but these next gloves are tough enough to change that for good. The Black Mamba Disposable Nitrile Gloves with Torque Grip BX-BMGT are beloved from the oil to the chemical industry, providing chemical resistance, grip and anti-tearing toughness that make them the most reliable disposable gloves around. Protecting your hands from a long list of chemicals, these gloves are perfect for when you need tough protection, but would rather not have to deal with the residue that's left behind.
Key Features: Provide excellent chemical protection and remarkable toughness for a disposable glove; tough grip with superior anti-tear toughness.
Shop Now
Which Industrial GLoves are for You?
While these are our experts' five favourites for industrial work, there are too many industries out there to provide a glove for absolutely everyone in a list of five. If you haven't quite found the perfect glove for you in our list, you can view our entire selection of Industrial Gloves.
Have any questions, or anything to add? Tell us in the comments below, or find us on Facebook and Twitter!