Our Top 5 MCR Safety Gloves
21 June 2018
MCR Safety have spent over 45 years at the top of a crowded space. They remain at the top because they have produced workwear to the highest of standards ever since day one, focusing on safety, comfort and style. Starting in Memphis, Tennessee, MCR soon spread to Europe, bringing across their unique blend of technology and forward-thinking simplicity.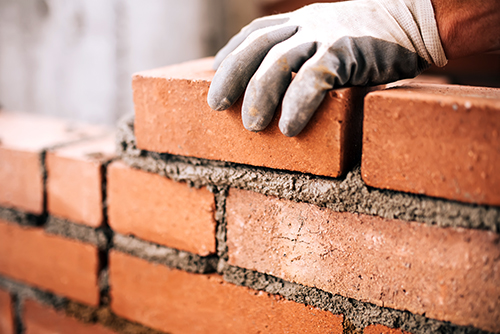 MCR Safety are known for gloves that excel during repetitive handling tasks
That remains the same today, producing top-selling gloves that utilise brand-new technology such as Dyneema. Their simplicity remains the same too, with each glove built for a purpose, using materials for the job and a coating for the environment. Here at SafetyGloves.co.uk, we value you and we value the quality of MCR Safety's gloves, so we have created this list of Our Top 5 MCR Safety Gloves so that you can select the very best MCR Safety Gloves for you.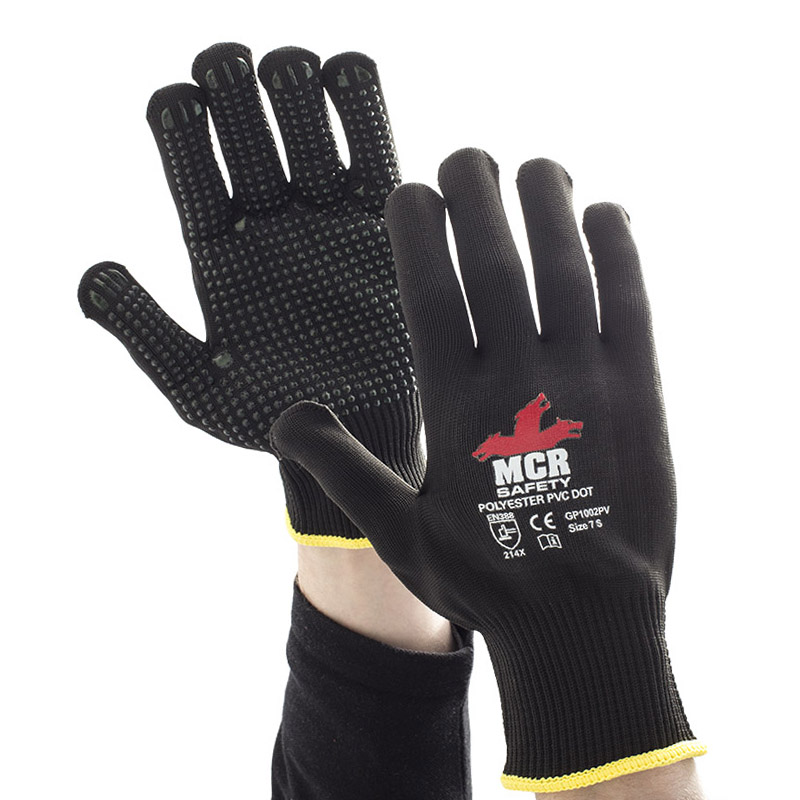 MCR Safety GP1002PV PVC Dotted General Purpose Safety Gloves
MCR Safety pride themselves in their simplicity, and this is no different with the MCR Safety GP1002PV PVC Dotted General Purpose Safety Gloves, which use a lightweight design to excel during general manual applications. Flexible polyester material allows hands to move more freely, while the PVC dot coating works to provide grip, allowing the user to carry awkward materials in most conditions. Finally, strong all-round mechanical protection means that the gloves are well suited to industries as diverse as assembly and ceramics to manufacturing and construction.
Key Features: Simple gloves for general work purposes; PVC dot coating enhances grip; polyester liner ensures ultimate dexterity.
Shop Now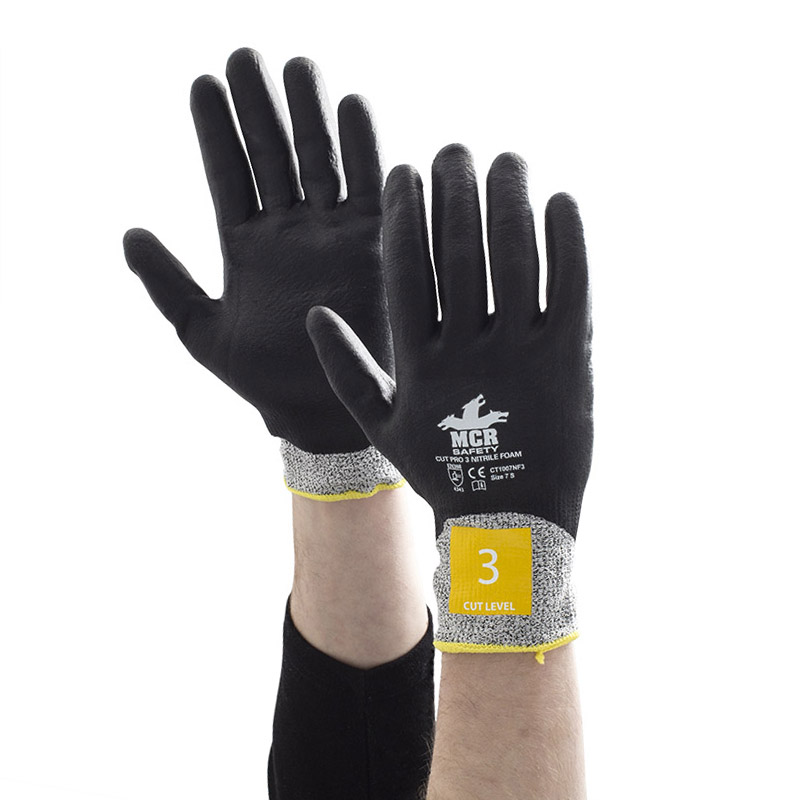 MCR Safety CT1007NF3 Nitrile Foam Cut Pro Fully Coated Safety Gloves
Safety and productivity are at risk when working in wet and oily conditions, so having enough grip should be at the forefront of your mind when handling materials in hazardous environments. The MCR Safety CT1007NFT Nitrile Foam Cut Pro Fully Coated Safety Gloves use a nitrile foam coating to provide exceptional grip, while strong levels of cut, abrasion, tear and puncture resistance ensure that the user is protected at all times. Their grip is their strength, and for any applications working with water, liquids, grease and oils, these should be a top pick.
Key Features: Nitrile foam coating offers enhanced grip; impressive all-round mechanical protection scores; resistant to most liquids, oils and greases.
Shop Now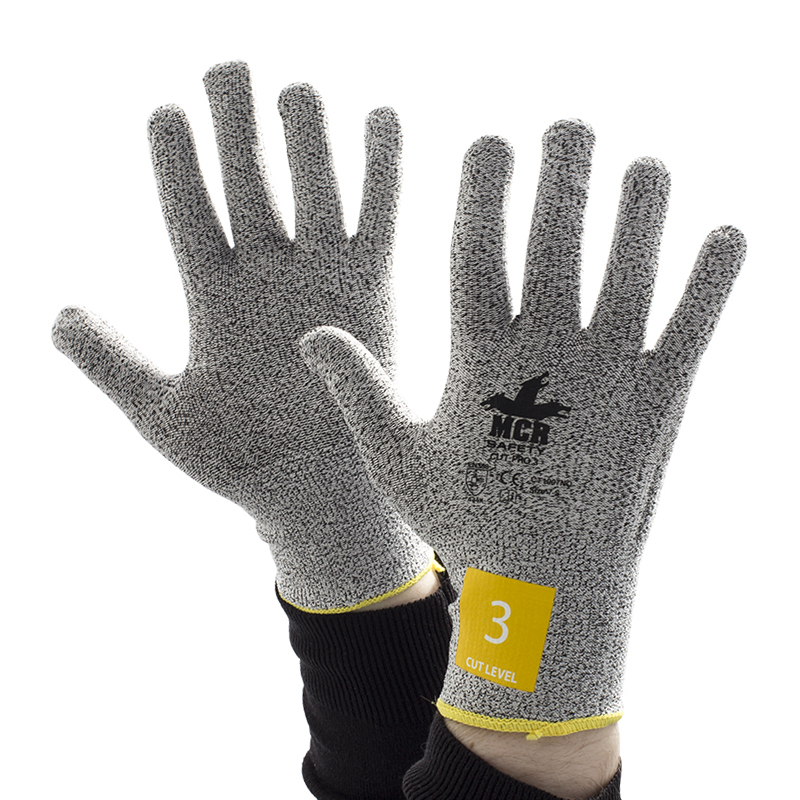 MCR Safety CT1007NO Cut Pro Safety Gloves
You can guarantee that MCR Safety have produced a glove for everything, and the MCR Safety CT1007NO Cut Pro Safety Gloves are built to protect from cuts. A lightweight, uncoated nitrile liner offers the user total dexterity, allowing free and natural movement to make the job easier than ever. A tight and secure fit ensure long-lasting comfort, while their good all-round mechanical strengths are the reason why the Cut Pro Gloves are a top pick within the automotive and steel industries.
Key Features: Nitrile liner provides exceptional cut resistance; lightweight, uncoated design ensures total movement and flexibility; tight and secure fit guarantees comfort.
Shop Now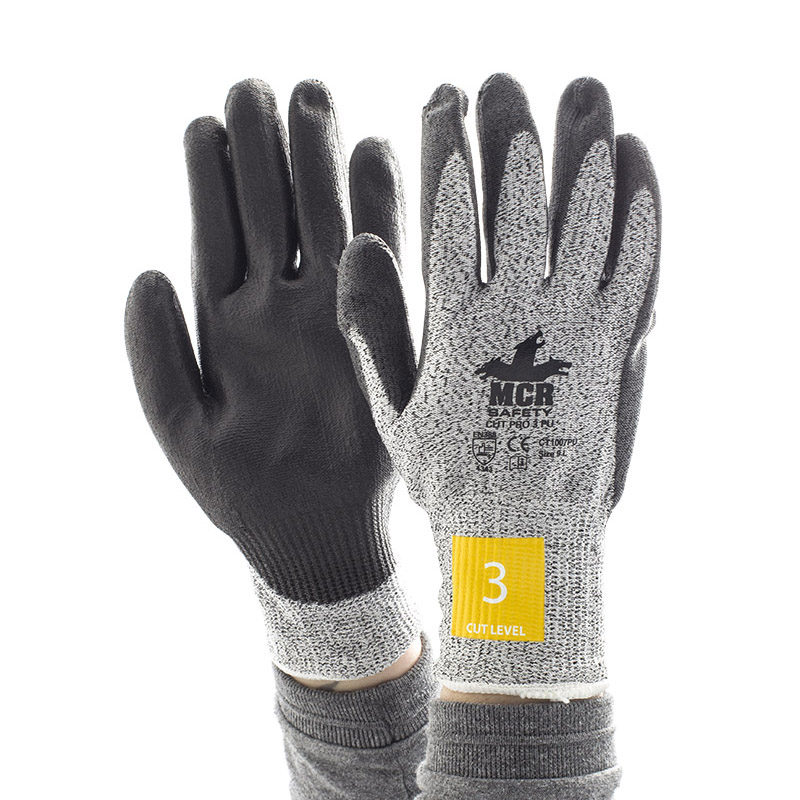 MCR Safety CT1007PU PU Cut Pro Safety Gloves
Next up on our list is the highly popular MCR Safety CT1007PU Cut Pro Safety Gloves. Polyurethane palm and finger coatings help to provide grip, while their tough and durable level 4 abrasion resistance means that the gloves have high longevity. The lightweight design allows for total movement, while high sensitivity means that these are the gloves you should choose before any general handling application.
Key Features: PU coating enhances grip and flexibility; sensitive design ideal for handling materials; excellent all-round protection ensures safety.
Shop Now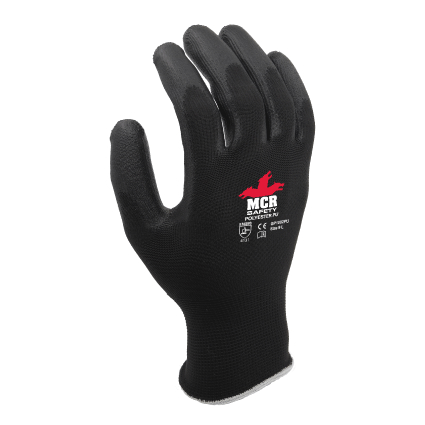 MCR Safety GP1002PU PU Coated General Purpose Safety Gloves
Lastly is the MCR Safety GP1002PU PU Coated General Purpose Safety Gloves, which sum up why we value MCR Safety so highly. Combining safety with style, the GP1002PU Safety Gloves are tight fitting, comfortable and lightweight, promising excellent performance in general purpose applications that range from aerospace and assembly to logistics and manufacturing. Featuring exceptional mechanical resistance, these gloves promise longevity, making them a glove that has remained a top seller no matter how long it has been available.
Key Features: PU coating offers grip and protection; highly comfortable inner liner ideal for extended use; ideal for repetitive general handling tasks.
Shop Now
High-Quality Safety Gloves
MCR Safety are known for their quality, which is why we created this list of our top sellers so that you can find the best of the best. But if you're still looking for more check out our wide range of MCR Safety Gloves, where you can narrow down and filter out different attributes to find your ideal glove. If you have an enquiry, please call us on 020 7501 1104.
Have any questions, or anything to add? Tell us in the comments below, or find us on Facebook and Twitter!